(Note: Mediafire is messing up the link to viewing the bigger versions of the images, so if you want to expand them, the easiest thing is to just go directly to the
mediafire gallery
and look at them all at once.)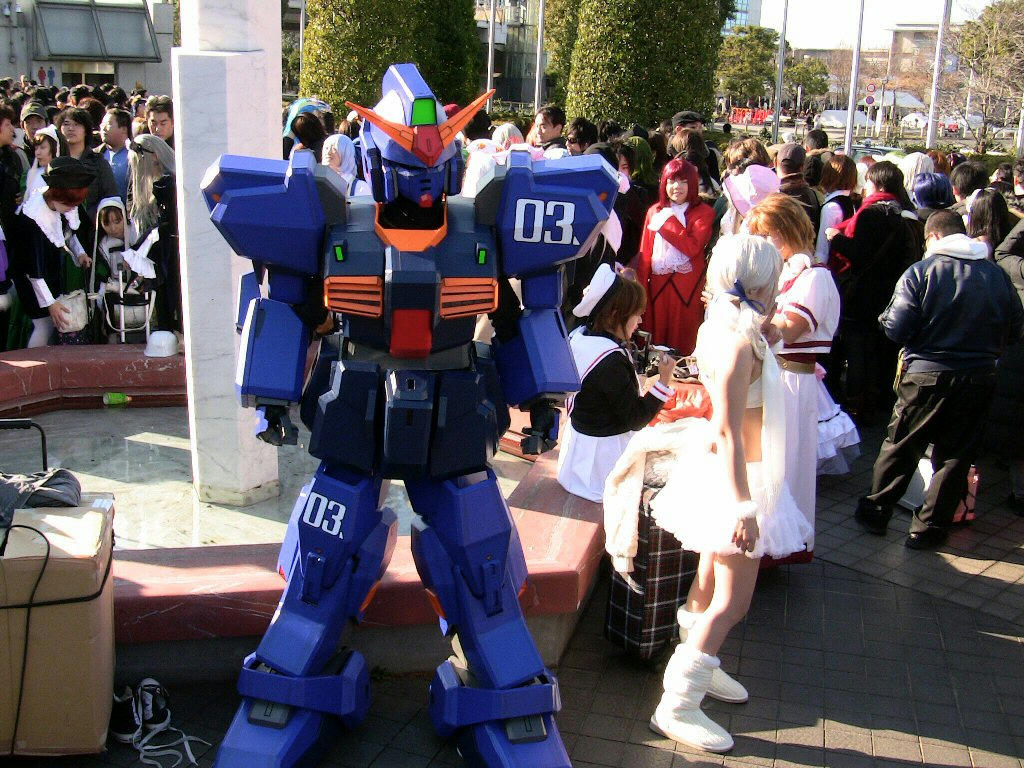 Comiket is a huge twice-a-year 3-day event that brings amateur manga artists and creators together with the purchasing public. I attended my first Comiket back in 1993, when it was still held at Harumi Bay, just off Ginza. At that time, it could take up to 3 hours of waiting in line just to get within the grounds of the convention area. After that, you had to choose which of the 5 or 6 buildings to visit during your time there. Now, Comiket's held inside Big Sight and there's no waiting in line to get in. It's still impossible to visit all of the tables in one day, but at least now everything is inside one single building. It's just a really
big
building.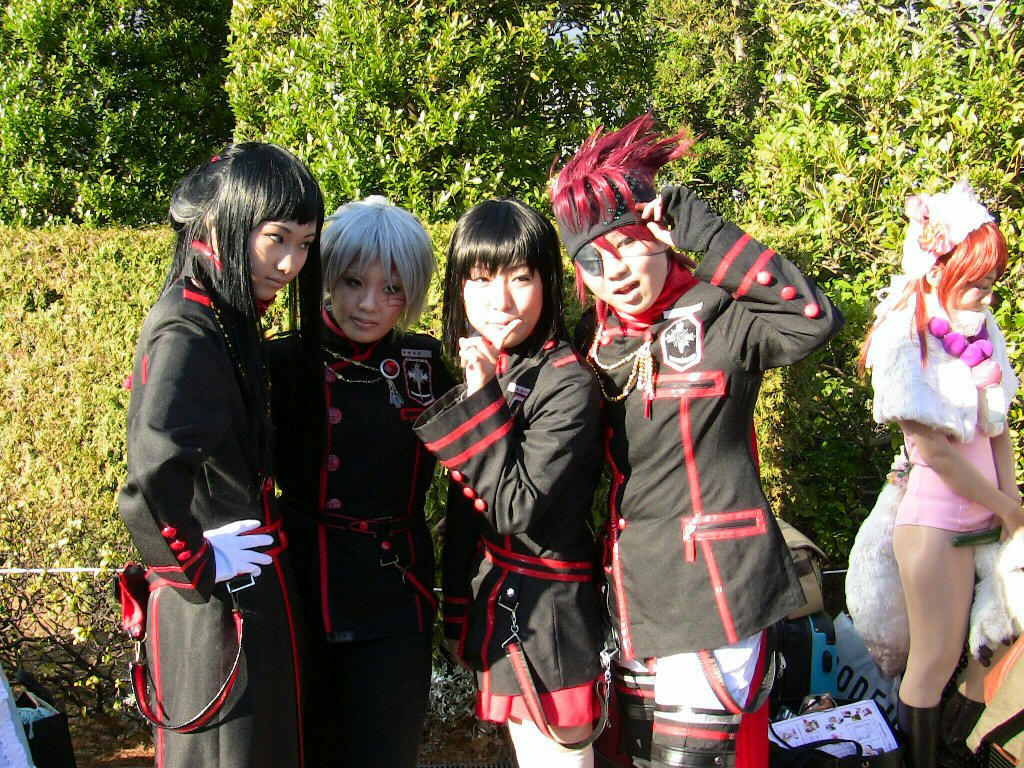 Genshiken
is a great manga introduction to Comiket, if you need one. Each day is different. Girl's manga is featured on the first day, boy's on the second. I forget what's on the third.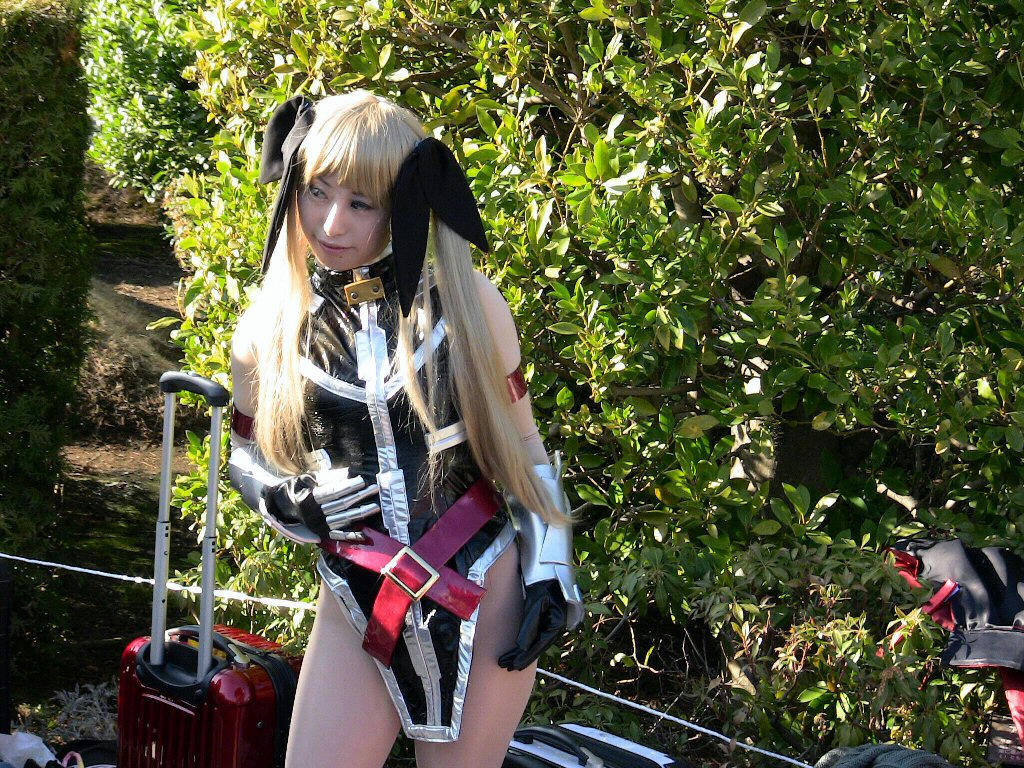 Comiket doesn't allow the use of video cameras, except in the cosplay exhibit area. So I can't show you the sheer mass of bodies all in one place. In any event, the idea is for artists, both professional and non-, to be able to show off their works to the audience. The theory being that even professionals like to be able to use other people's characters for their own gags without getting sued for copyright violations. So, the publishers and copyright owners turn a blind eye to the event, since no one's making any real money from the sale of the artwork.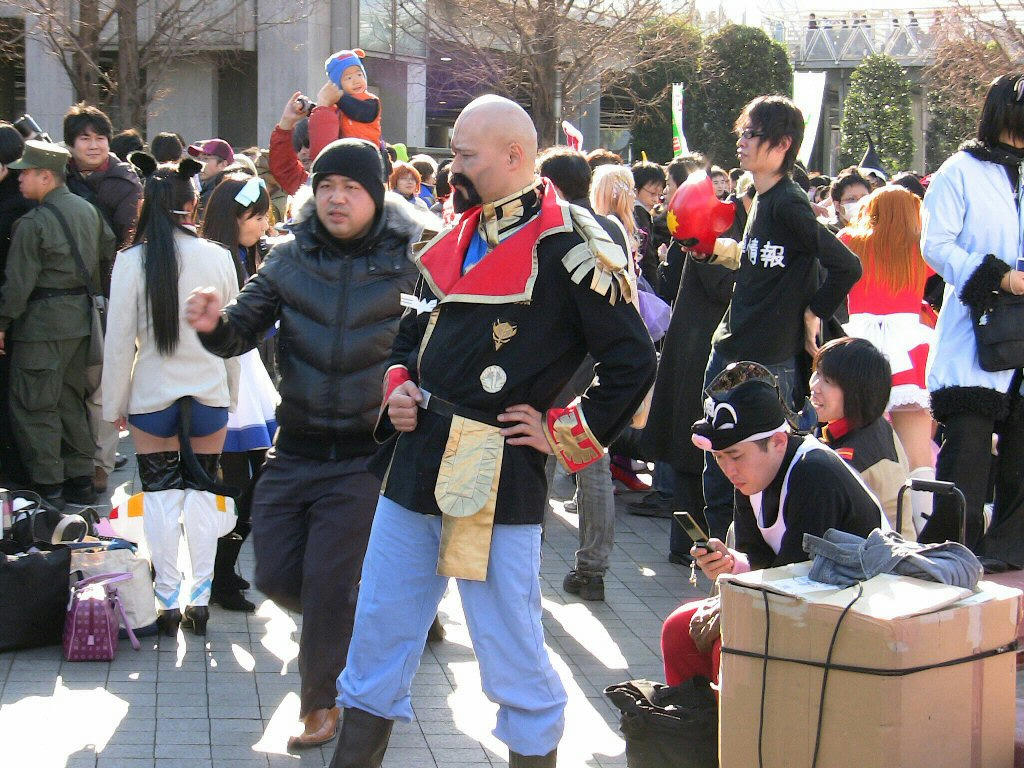 Most doujinshii are made by groups of friends that get together to split the costs of printing and supplies. Most fail to make their money back, but that's not the point. They're just doing this for fun. And, in the hopes of getting discovered by one of the magazine publishers and offered a contract (which has happened in the past, and is another reason why the publishers themselves also like this event - free access to raw talent). It's just that there are a few thousand tables in the main rooms, making it difficult to uncover any really great manga simply by accident.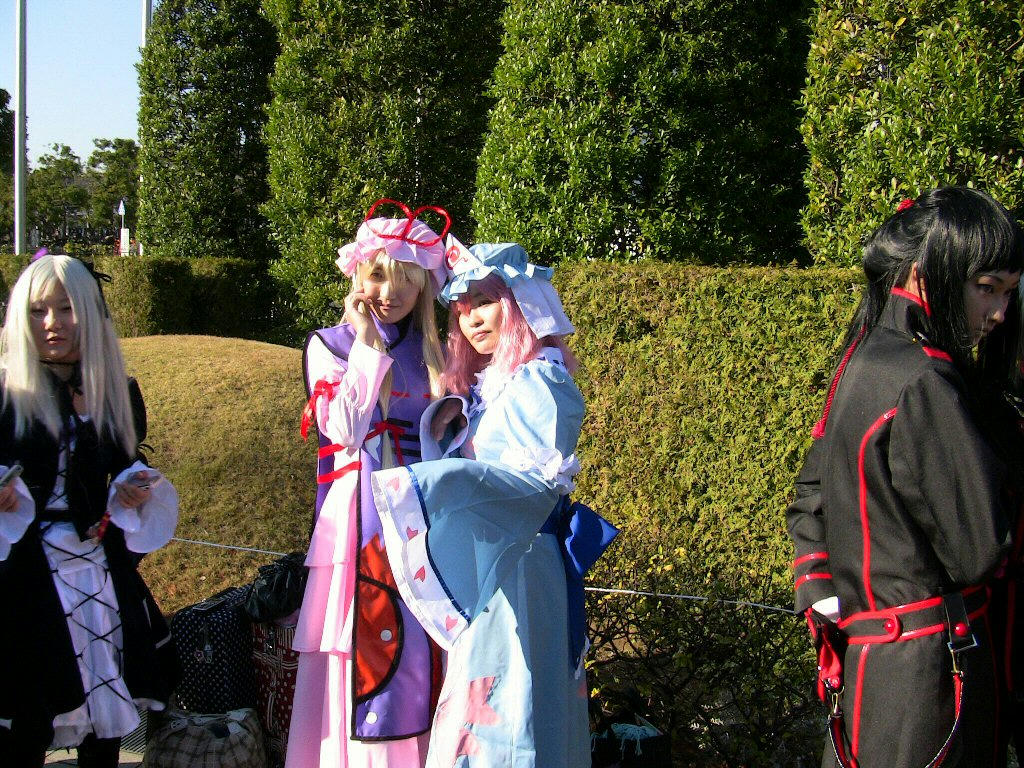 There's also a commercial section, where art supplies are sold, as well as booths run by anime, game and music companies to sell commercial products that are made available only at Comiket. Unfortunately, I didn't make it to the commercial section because there was so much else to do. I'll definitely make it a destination next time.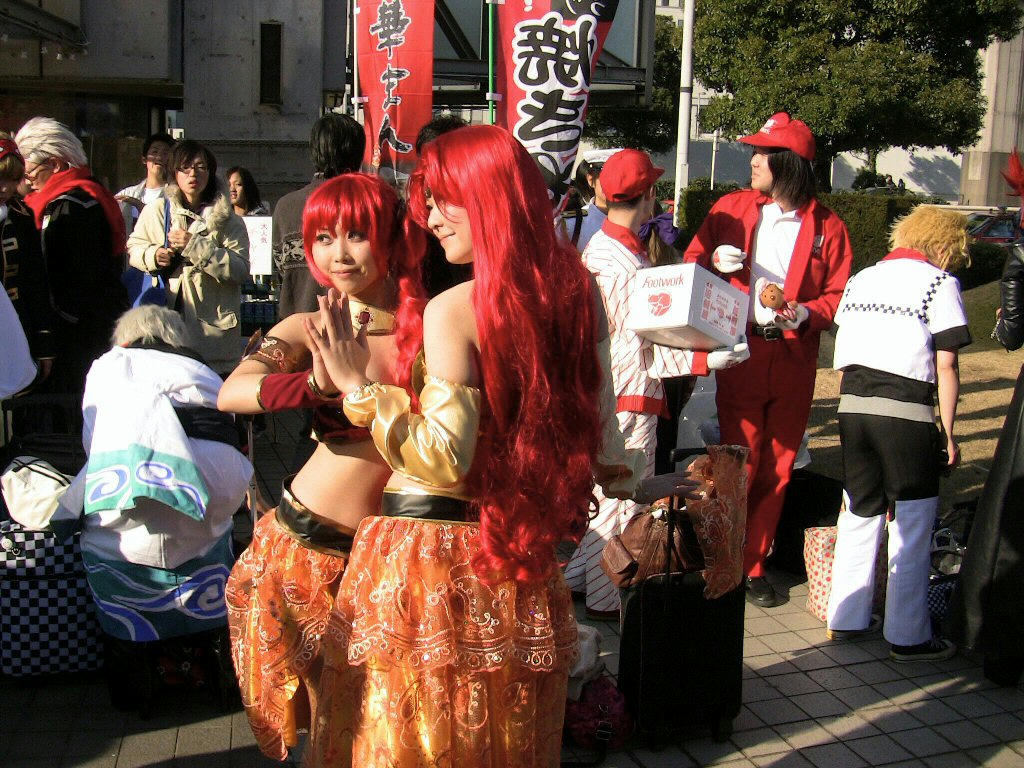 And, the cosplay event. Actually, there were two separate events - the "walk", which consisted of cosplayers standing at different areas in the park in front of Big Sight with the fans walking by them and taking pictures; plus a separate building that held cosplay shows that you had to pay money to enter. I only did the walk - the line to get into the building was too long. The walk is fun. The players ham it up for the cameras, and it looks like a lot of them have had a lot of experience in front of the cameras before.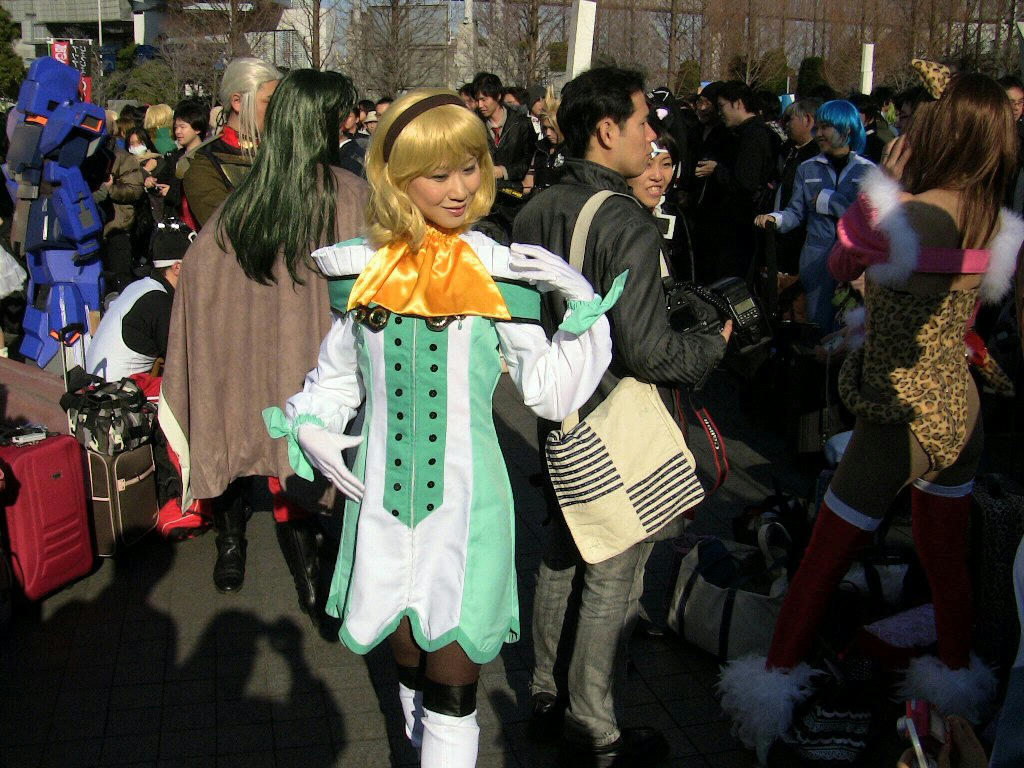 "Comiket is big. You just won't believe how vastly, hugely, mind-bogglingly big it is. I mean, you may think it's a long way down the road to the chemist's, but that's just peanuts to Comiket." (Apologies to Douglas Adams.)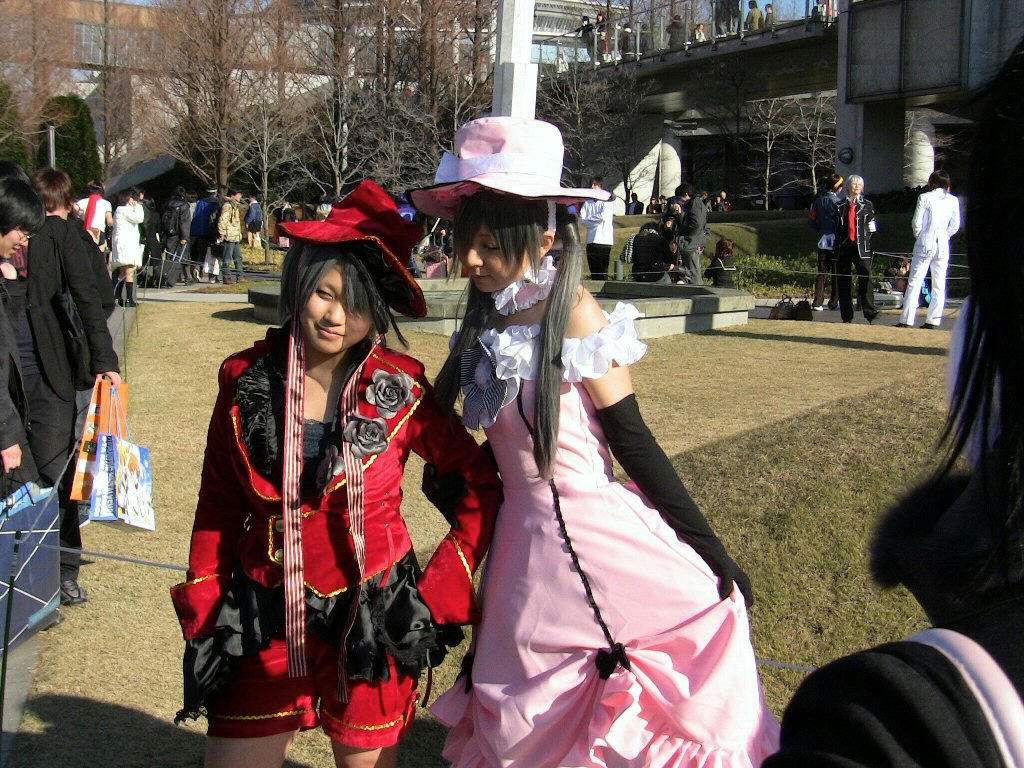 The rest of the
gallery can be viewed here
.