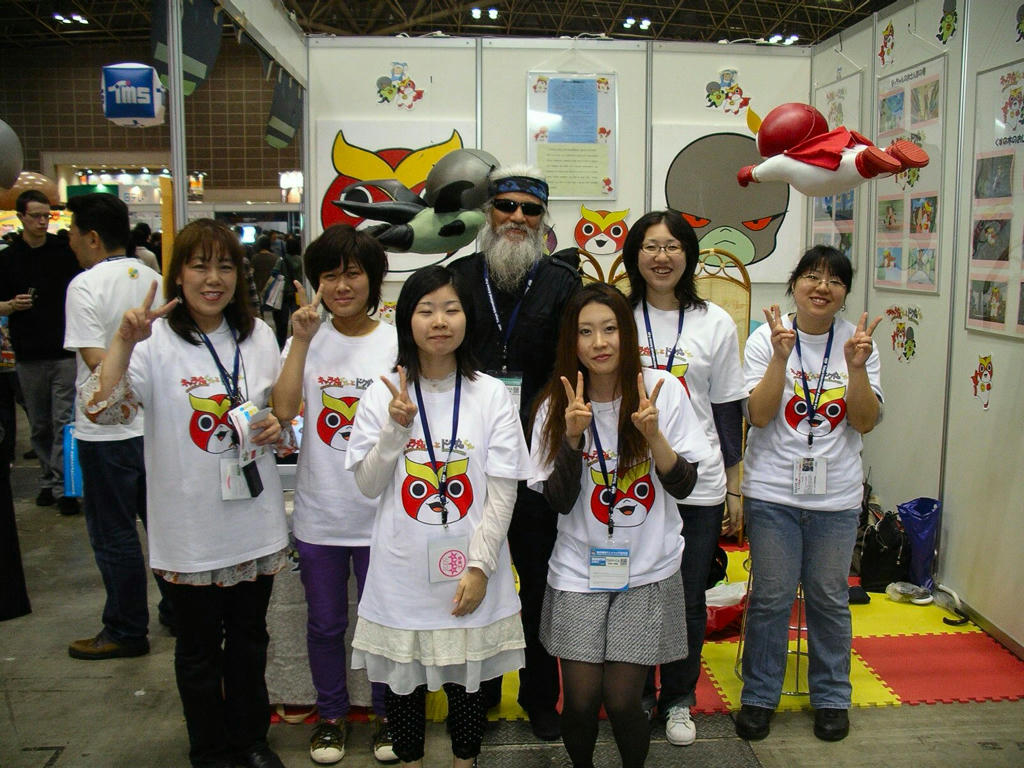 The Tokyo Anime Fair runs from March 18 to the 21st this year, and there was a fair amount of publicity for it in the Japan Times paper and Metropolis magazine. Of course, none of the write-ups are really worth anything in preparing you for the event itself. I'll add more details about TAC in part 2.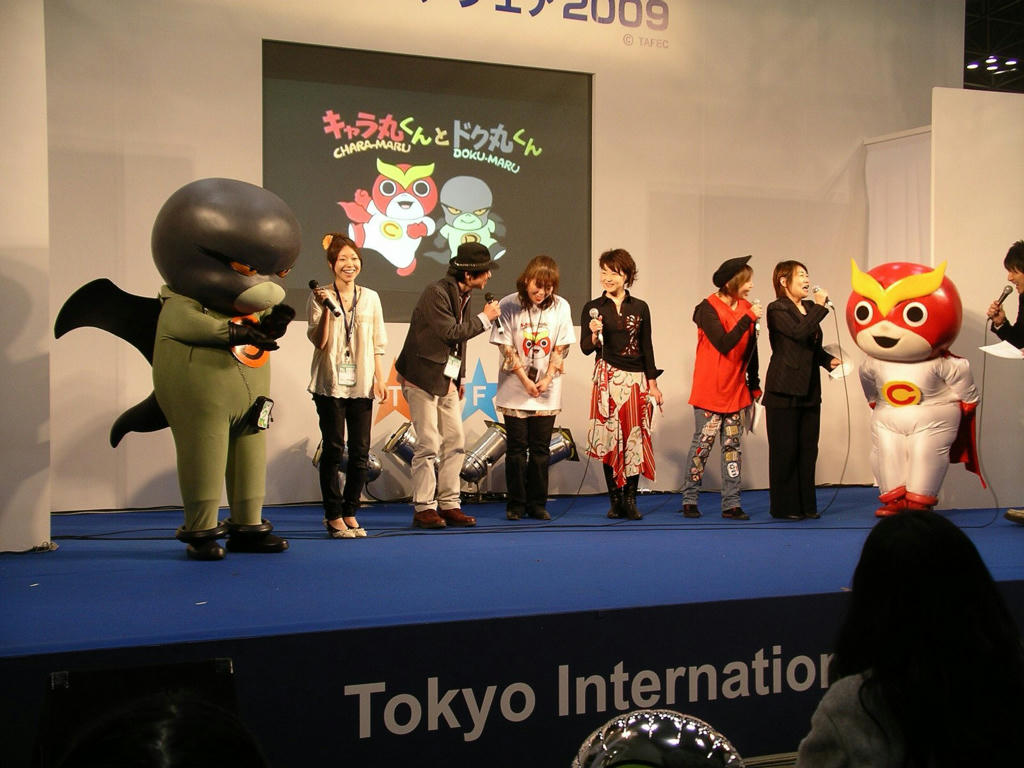 Some of my favorite people had their booth at TAC Honda-san and the other members of Studio Ekura Animal were promoting their latest work - Kyaramaru-kun (Caramel) and Dokumaru-kun. Animal finances their personal projects by taking on piecework from other studios; the last time I visited them, they were working on Card Liver. But, Kyaramaru-kun is their own creation and something they have a right to be proud of. It's aimed at young children, and as such the live-action figures are popular at various other events.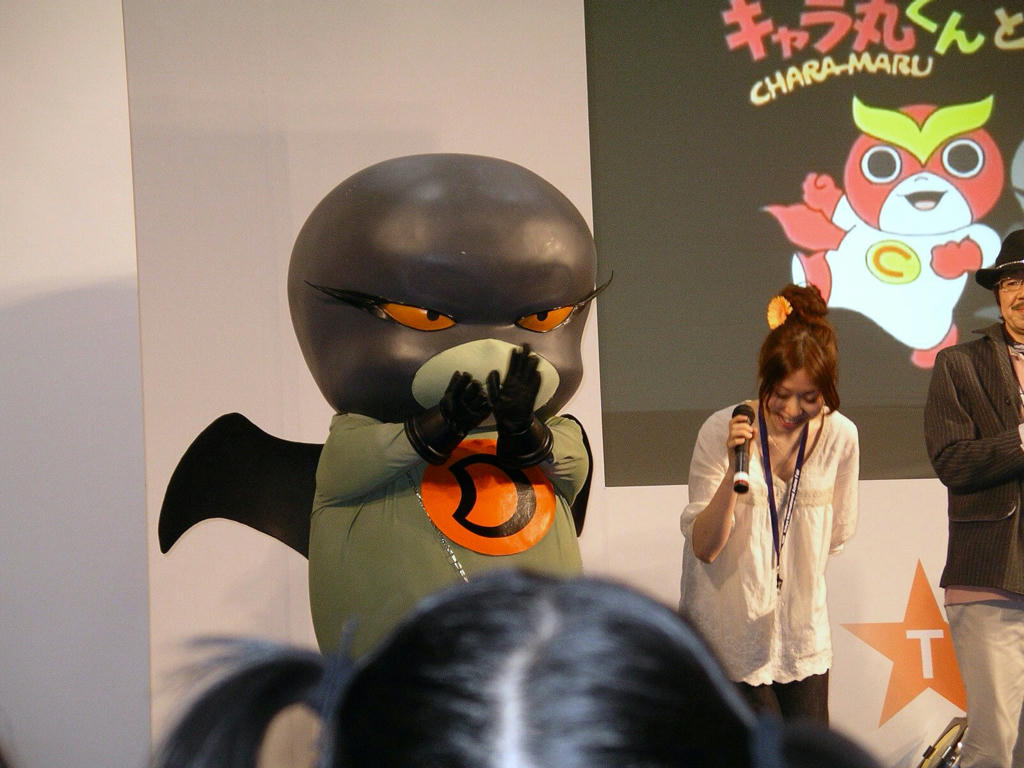 At TAC, there was a 30-minute live show on Stage 2 at the back of the convention space, starting at 5 PM. Some of the voice actors and studio personnel were introduced, and the actors performed a live reading while a short 3-5 minute piece of the anime played on the back screen. Then, 2 children that had won a drawing were invited on stage to play Kyaramaru and Dokamaru themselves while the same anime played again. Unfortunately, the show ran out of time and the other 4 kids that had won the drawings had to live with just getting on stage and introducing themselves to the audience, and then being able to meet Kyaramaru and Dokumaru "in person".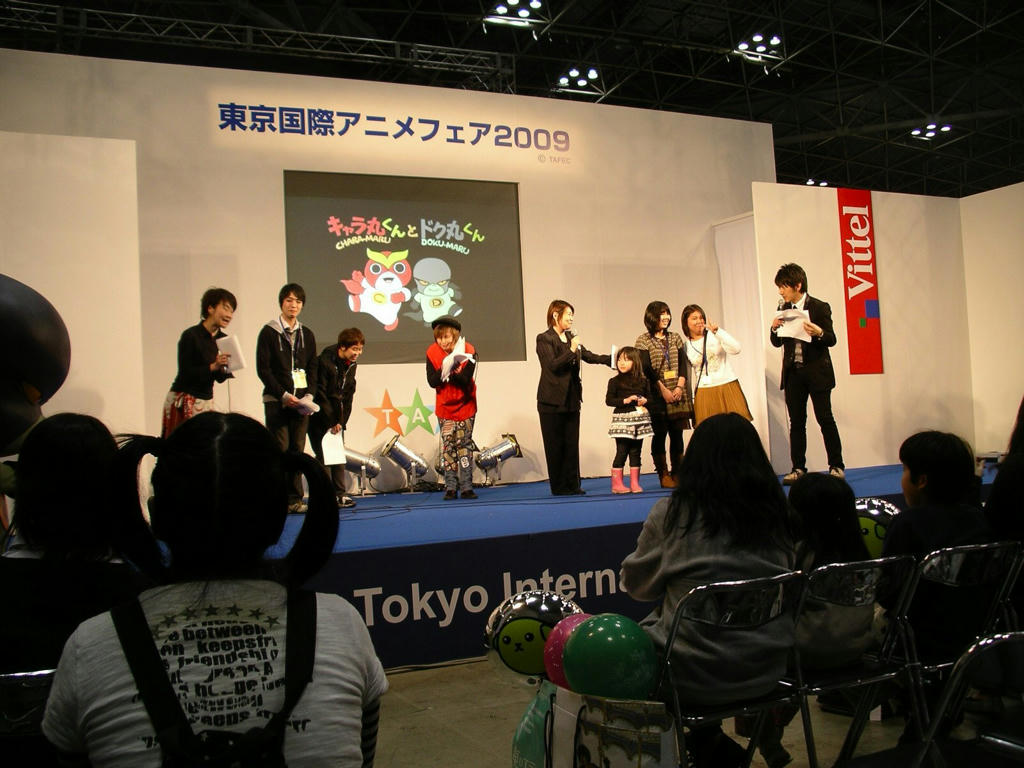 It was fun, and I enjoyed watching the actresses at work on stage. I hope to be able to attend other events like this in the future. Also, Honda-san, Animal's director, gave me a demo DVD to watch. Thanks, Honda-san!