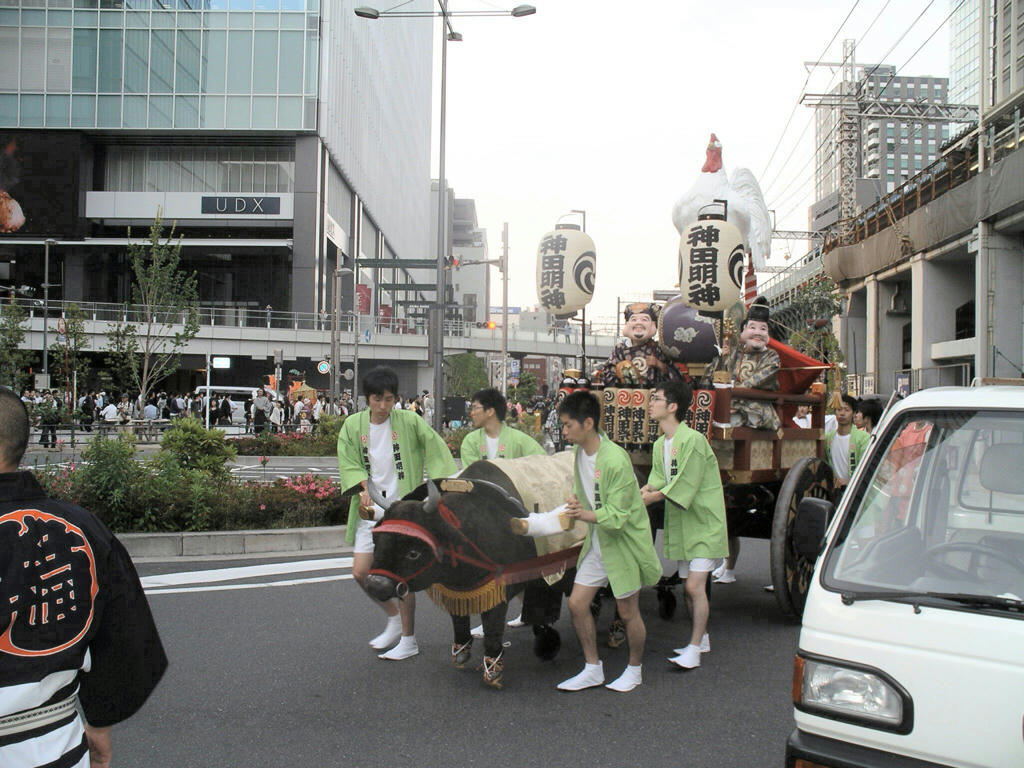 According to
Wikipedia
, Kanda Matsuri (Kanda Festival), is one of the three big Shinto festivals held in Tokyo. It started in the 1600's to celebrate Tokugawa Ieyasu's victory at Sekigahara, and is currently also held in honor of the god enshrined in Kanda Myojin. Kanda Matsuri is held in alternating years with Sannou Matsuri, on the Saturday and Sunday closest to May 15.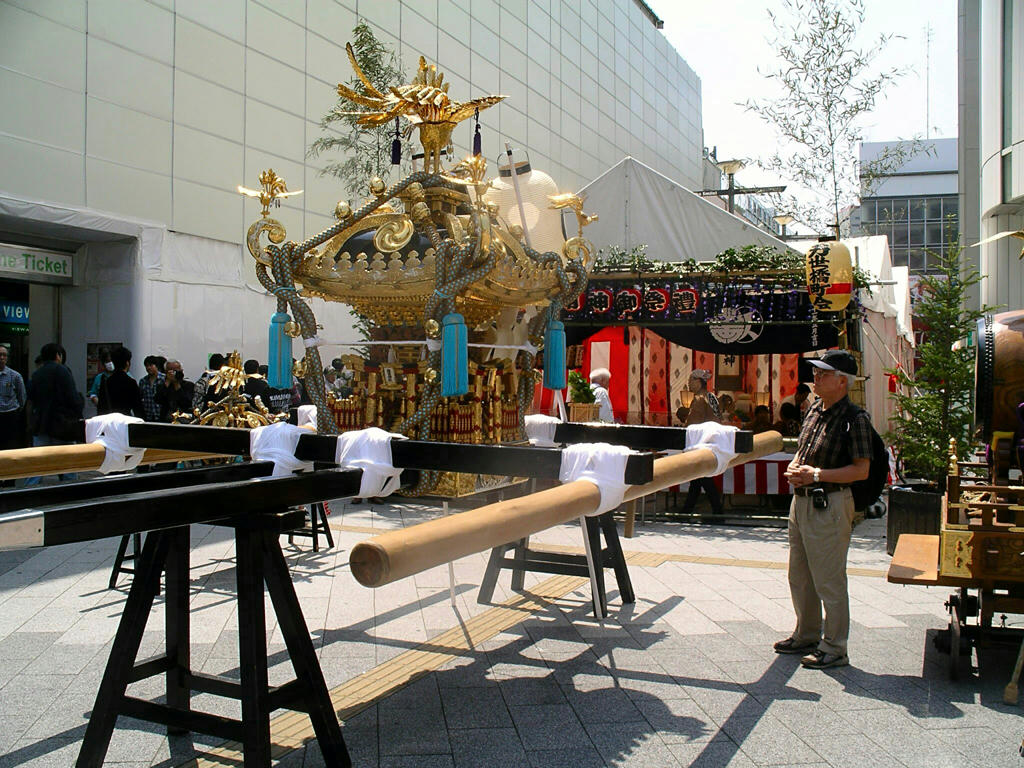 On Saturday (May 9), some of the portable shrines were set up at the taxi circle in front of the Akihabara JR train station. In addition, some tents were raised for use by the workers (mainly as dining areas), and musicians played flutes and drums. One small parade (at least the one that I saw) was held around 4 PM, and consisted of a tengu (long-nosed, red-faced demon) leading some carts decorated with figures of a chicken and an ox, and two of the 7 Chinese lucky gods.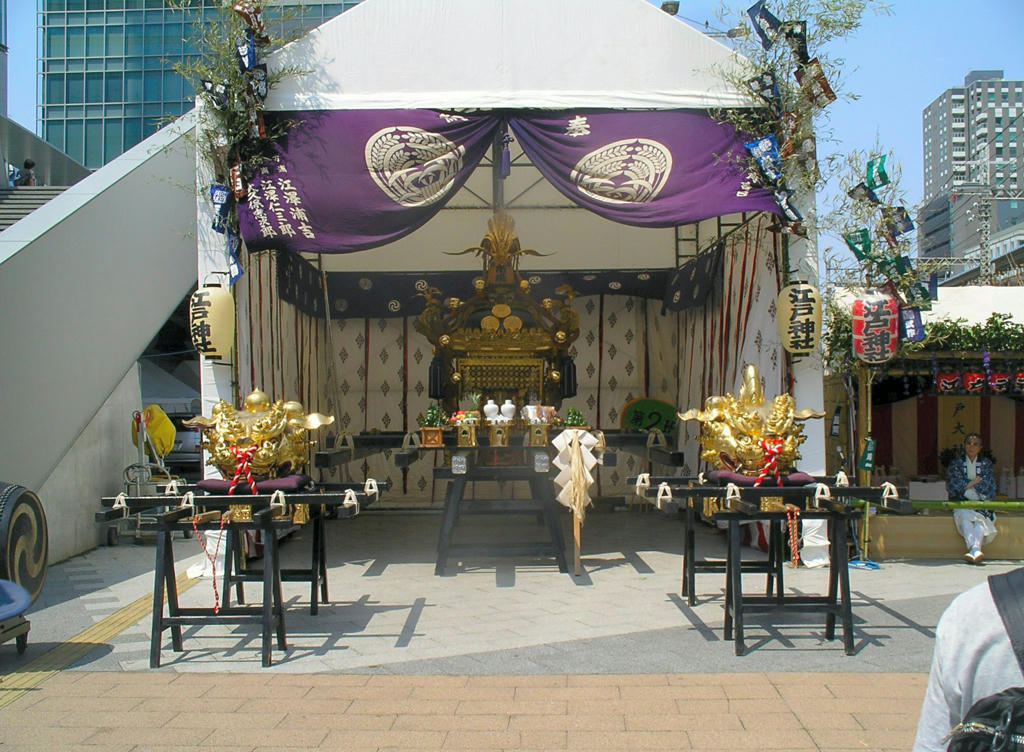 The parade started at
Kanda Myojin temple
, snaked down to Chuu-ou Dori, turned in front of the UDX building, and ended at the taxi circle in front of the station. As can be seen from some of the photos, there weren't that many people in the parade or that many watching it. But, the tengu was really popular with photographers.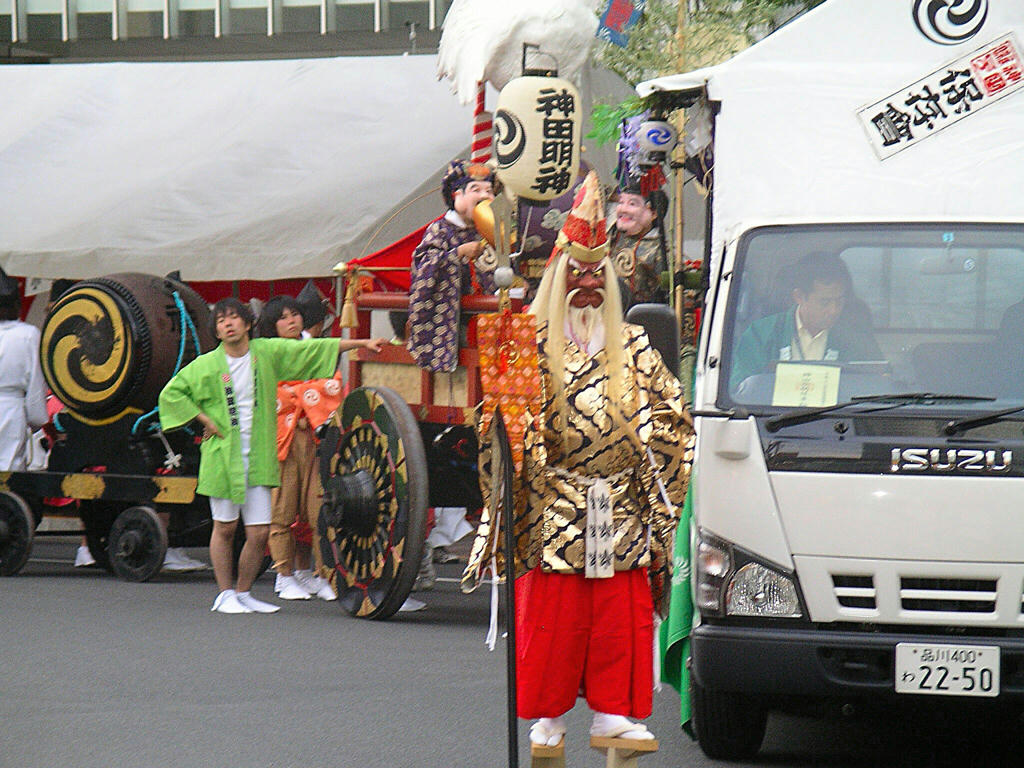 The rest of the album can be
viewed here
.