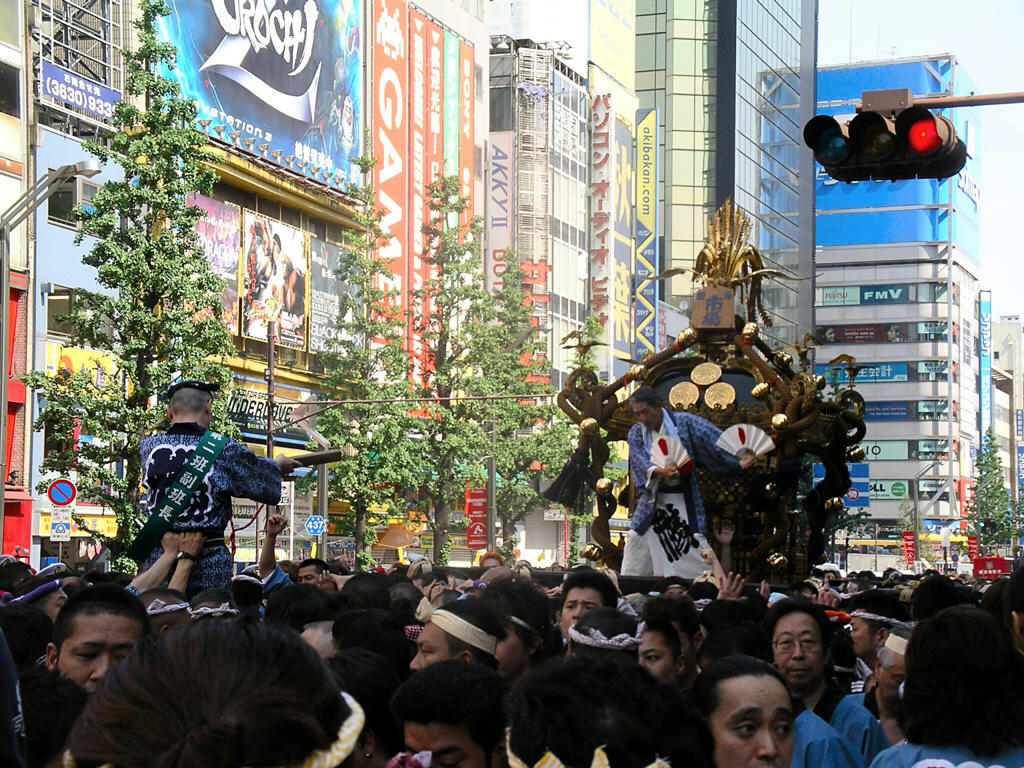 Because I work from 9:30 AM to 9 PM Saturdays and Sundays, I really can't get out and watch events on the weekends except for the two 30-minute breaks I get around 1 PM and 5 PM. That's why I don't know what all the Kanda Matsuri consisted of beyond the little that I saw.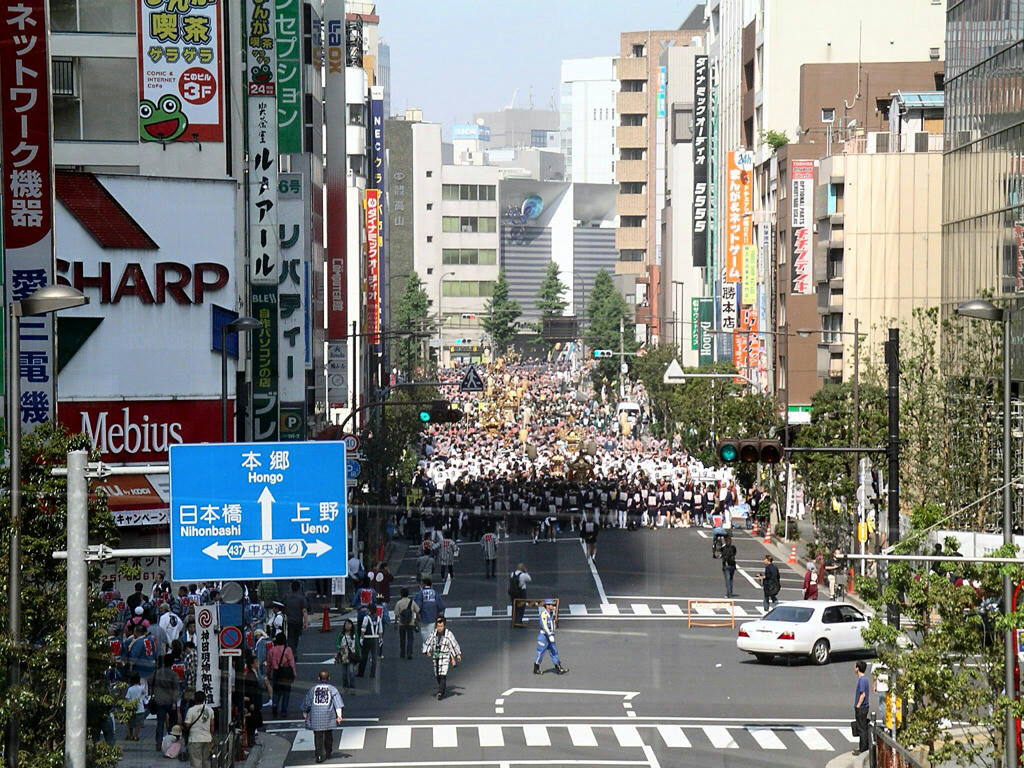 When I got into Akihabara Sunday morning, the second day of the festival was just starting. Around Chuu-ou Dori, groups of people wearing outfits of specific colors or designs carried portable shrines or played music on flutes and drums. One consistent element in the outfits was that most of the men weren't wearing pants - they just had fundoshi (white loincloths). The police were having problems getting the groups to time their arrival at the major intersections with the lights turning green, although most of the streets were closed off to cross traffic.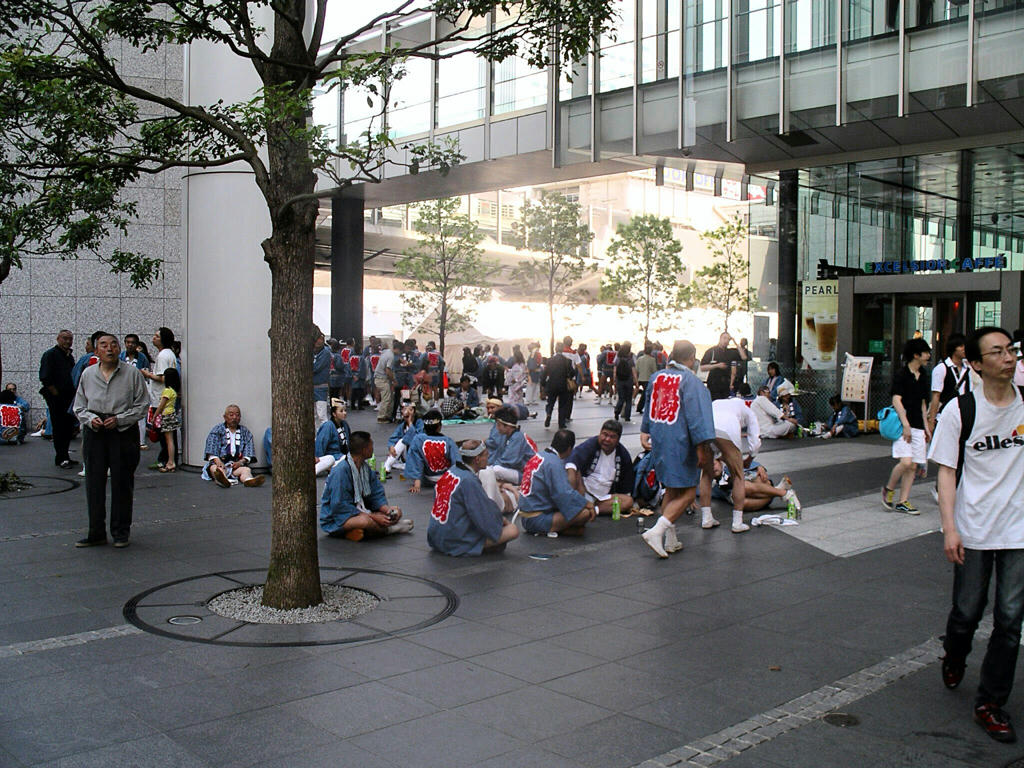 (Resting after the hard work is done.)
This time, the streets were packed with participants and observers. The street in front of the UDX building, crossing Chuu-ou Dori and leading back to Kanda Myojin temple (the home base of the festival) was jammed with people waiting to get started in the parade. According to Wikipedia, there were supposed to be 200 portable shrines, so the parade could be expected to run all day. In fact, it had wrapped up before my second break at 5 PM. But, it was still fun to watch the parts that I did see.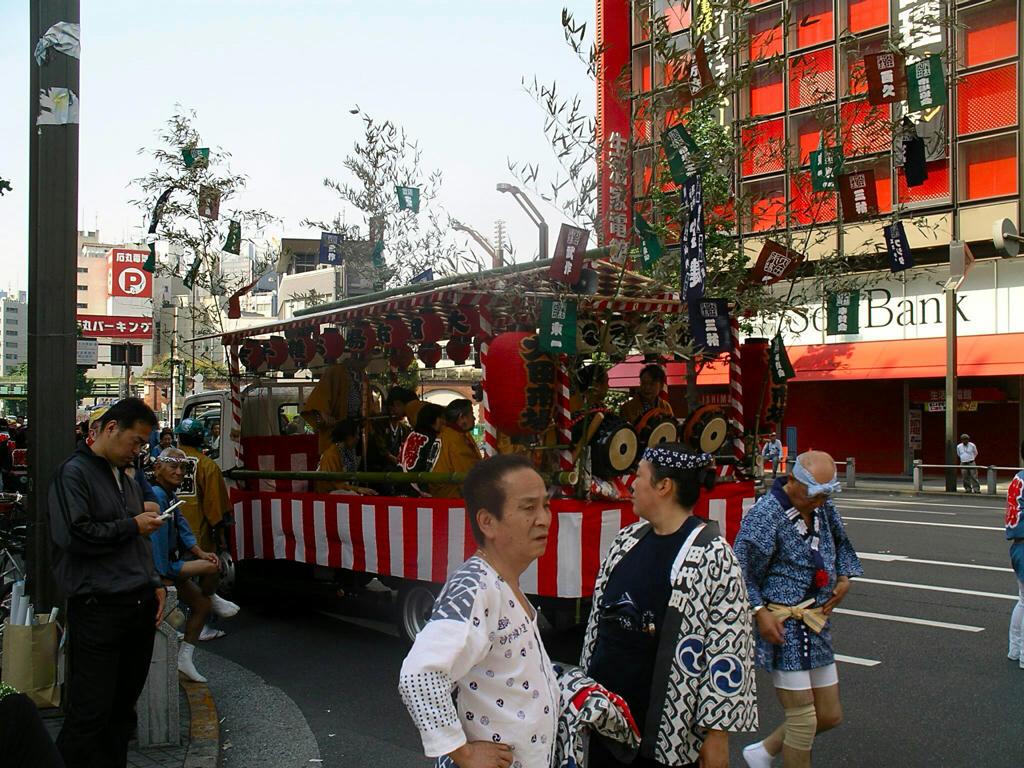 (A drum and flute car.)
The rest of the album can be
viewed here
.