In Omiya-Koen (Omiya Park) in Saitama, near the train station, someone set up planters with vines growing on them along the street.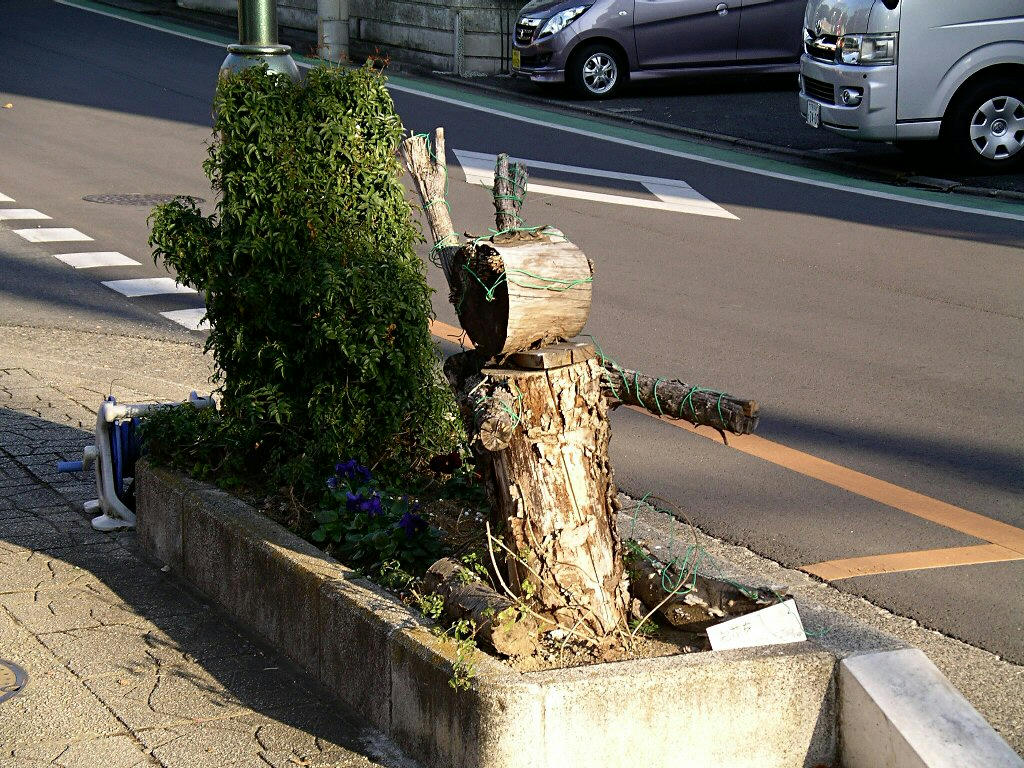 (One completed sculpture, and one newly started one of a rabbit.)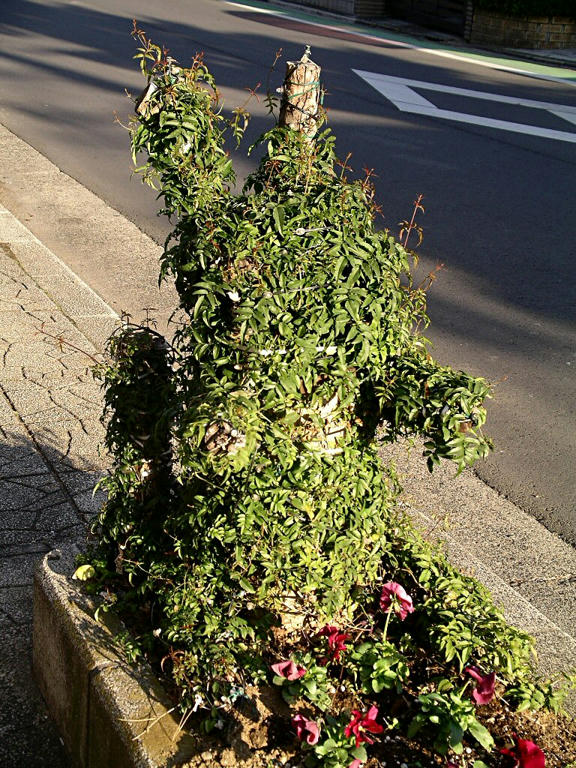 (Another rabbit, on its way to becoming over-grown.)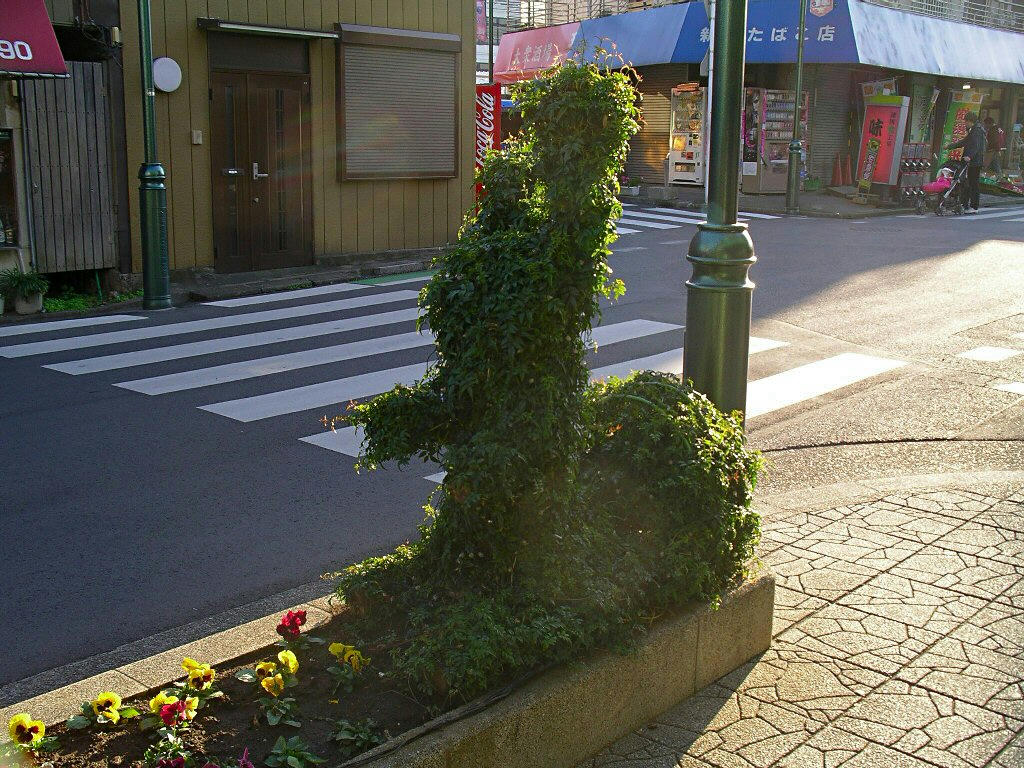 (No idea. Maybe a deer.)
Meanwhile, in Shinjuku, the Southern Terrace Hotel, south of the main JR train station, had their annual illuminations display. The 2009 lights were pretty much the same as for 2008. Still, a couple of the photos turned out ok enough to be worth printing here. It was always crowded, making it impossible to get good shots of the other displays.
Travel ad with Masamune-san and an unnamed princess.
A local shrine, with its central sacred rock. Across the street from the Saitama Manga Museum.
Another travel ad, this one for taking the JR shinkansen out skiing. I like the way the snowman has his snow train as a snow house.
The
Yuji Ono Jazz Trio
seems to be well-known for their recordings of the sound tracks for Lupin the 3rd. Here, we have an ad for a live performance. (Check out their home page.)
Finally, it's interesting what happens when you have an apartment complex where one outer wall has bay windows in each apartment. It becomes very easy to compare people's tastes in artwork and/or toys. In all cases, the figures are facing the street, rather than back into the rooms where the occupants can watch them.