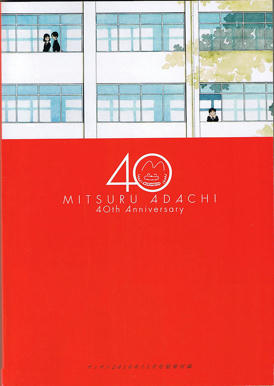 Mitsuru Adachi
is probably best known in Japan for his baseball manga "Touch". In the U.S., it may be the baseball manga "H2". He's been appearing in
Shonen Sunday
weekly magazine for decades, and may be Rumiko Takahashi's primary rival artist for that publication (since they've both appeared in it roughly for the same span of time). While he keeps coming back to high school baseball stories, he's also set his characters in other sports (such as boxing) and other genres (such as ninja fantasy). He's one of my favorite artists.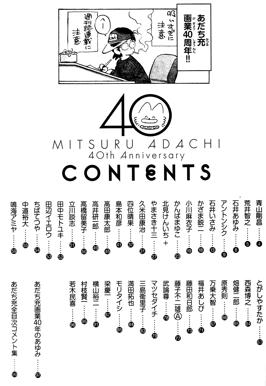 He first debuted professionally in 1970 with
Kieta Bakuon
. So, to mark his 40th anniversary year as an artist, Sunday monthly magazine
Gassan
(which is currently running his series "Q and A") decided in the November issue to bundle a small booklet dedicated to him. The booklet features manga from a variety of artists paying tribute to Adachi, a few signature boards, and some comments by Adachi himself.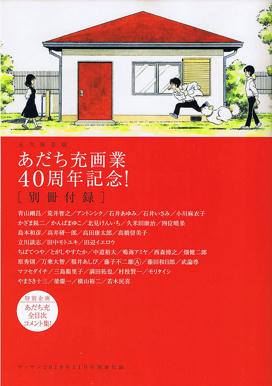 I'm running some sample pages here in the hopes that you'll buy a copy import if you have the opportunity. All images copyright of their owners and reprinted here for review purposes only.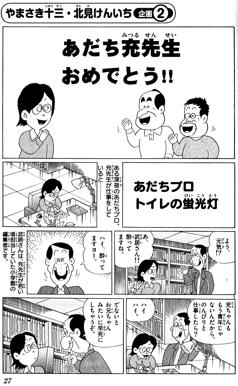 The reason for running this story in its entirety is that the main character is visiting Adachi, when he decides to replaced a burned out lightbulb in the toilet. He falls and knocks himself out and dreams that he's meeting Fujio Akatsuka (Tensai Bakabon) and two other artists that died recently. He wakes up and the story concludes.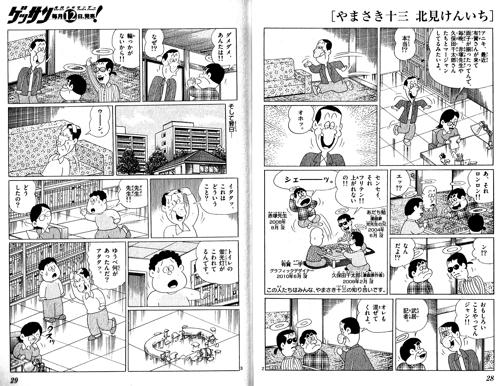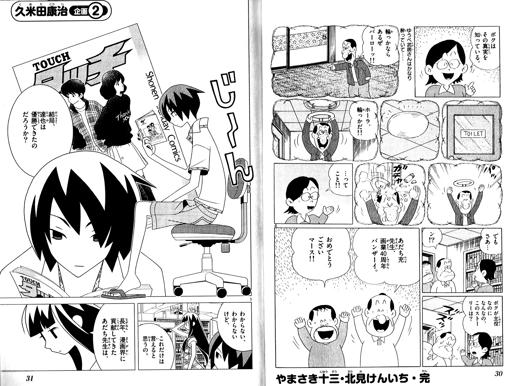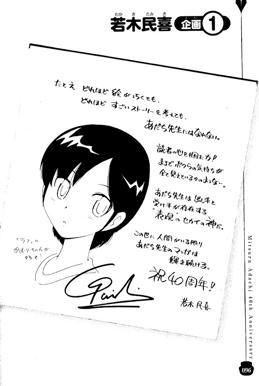 Tamiki Wakaki (The World God Only Knows)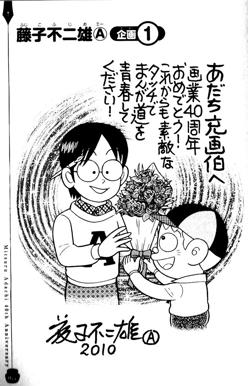 Fujiko A Fujio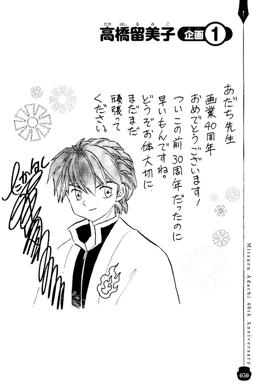 Rumiko Takahashi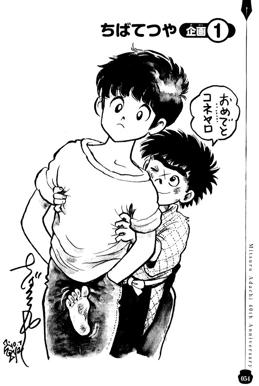 Tetsuya Chiba