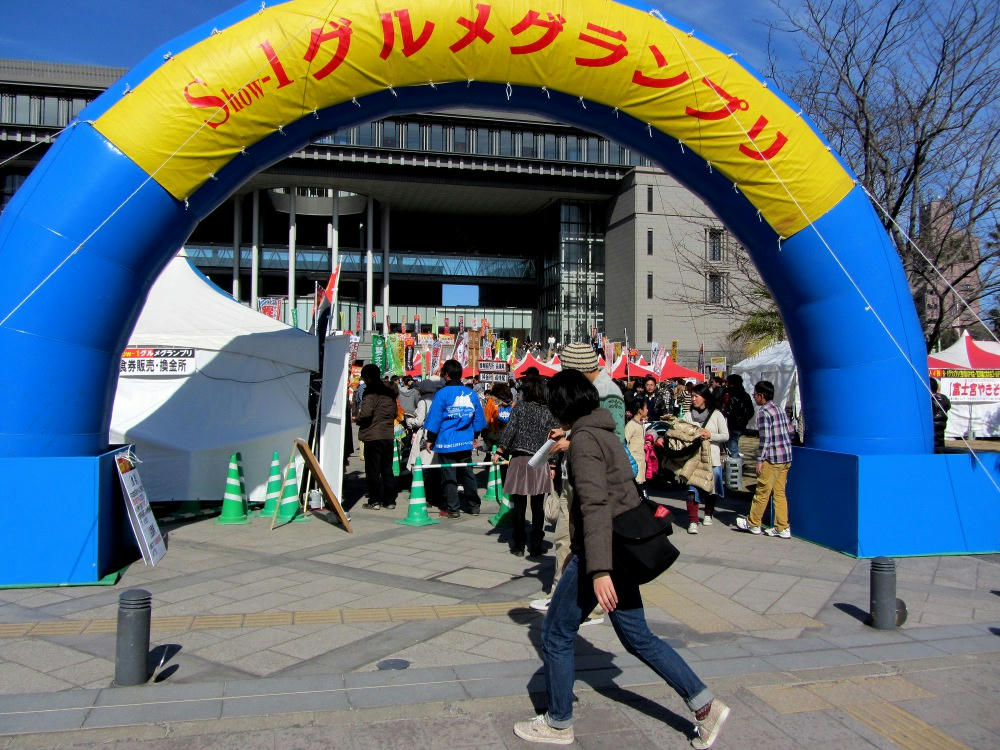 On March 4th, the Kagoshima International Volunteer center hosted a restaurant face-off, called Show-1. Various booths sold food on the grounds, and the one with the most customers won.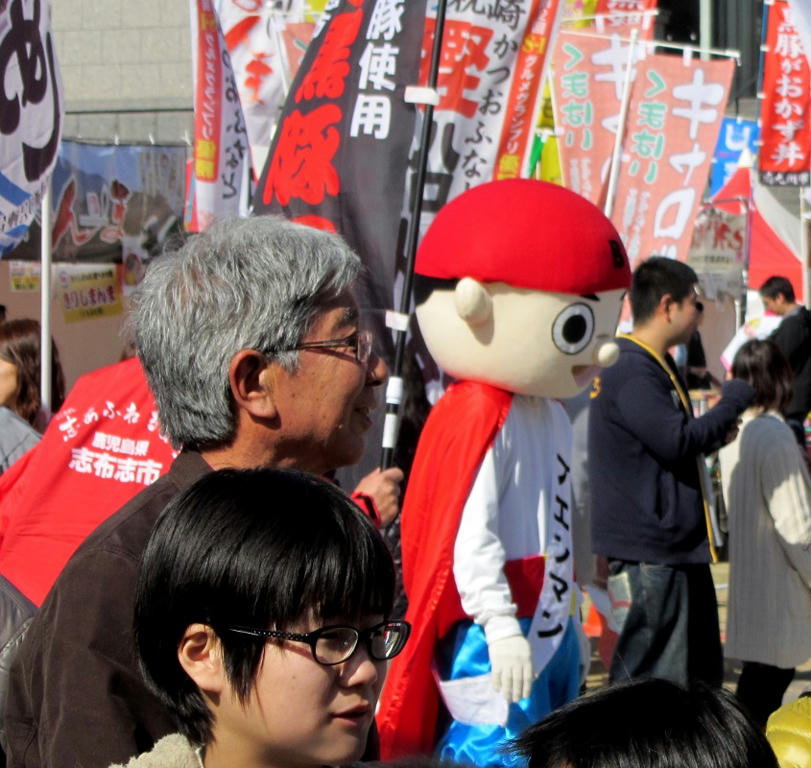 Quite a few booths had their own mascots.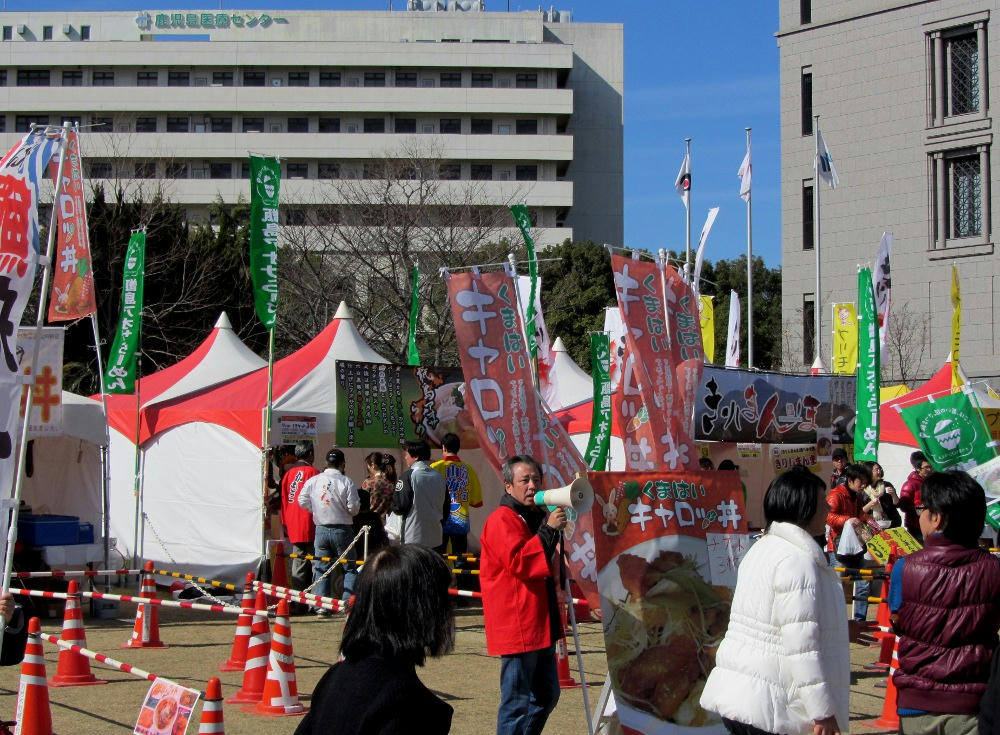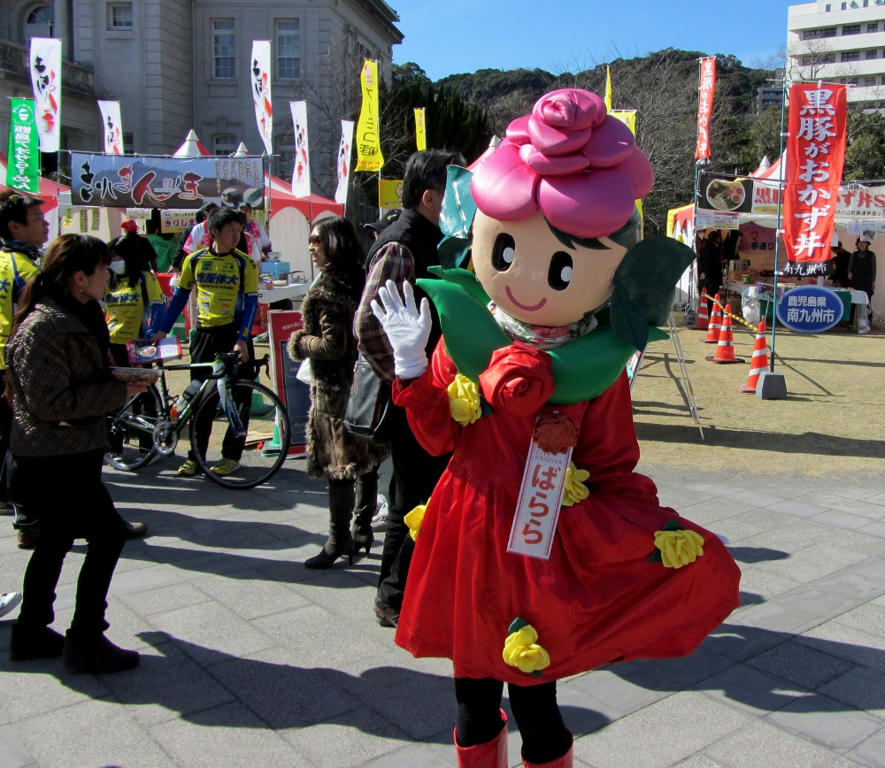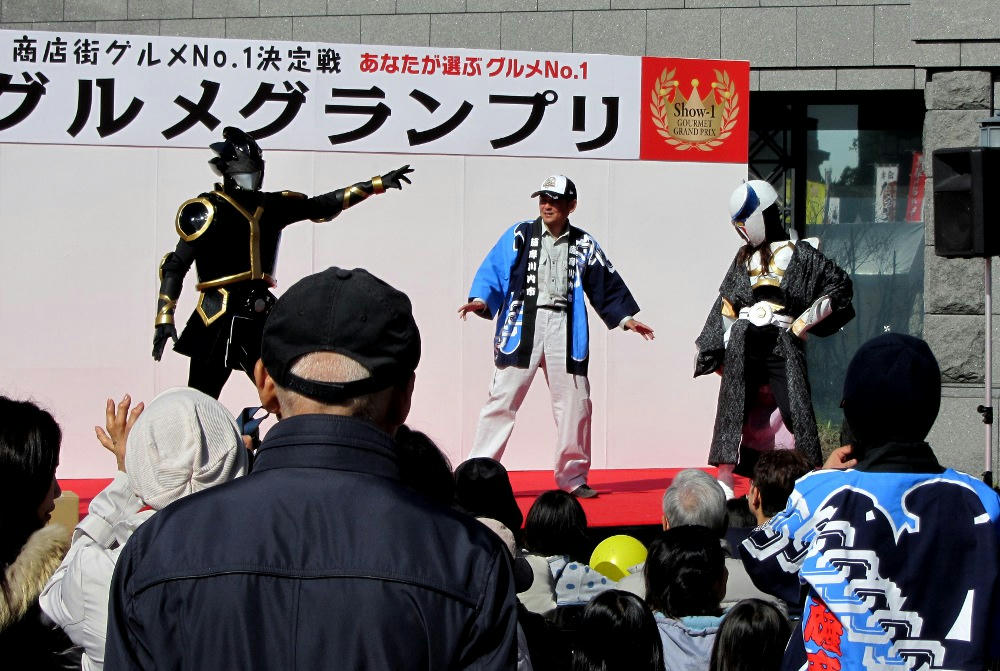 And there was the prerequisite stage show for the kids. The two masked characters are food critics and the guy in the middle is a ramen shop owner that has just been told that his ramen is really bad. But, the owner vows to try harder and win the contest next time. Now, unless I'm mistaken, the actor on the left may actually be the same guy that played the Predator in the
laser tag game
at the San El building that I wrote about a few days ago, based on his Facebook page).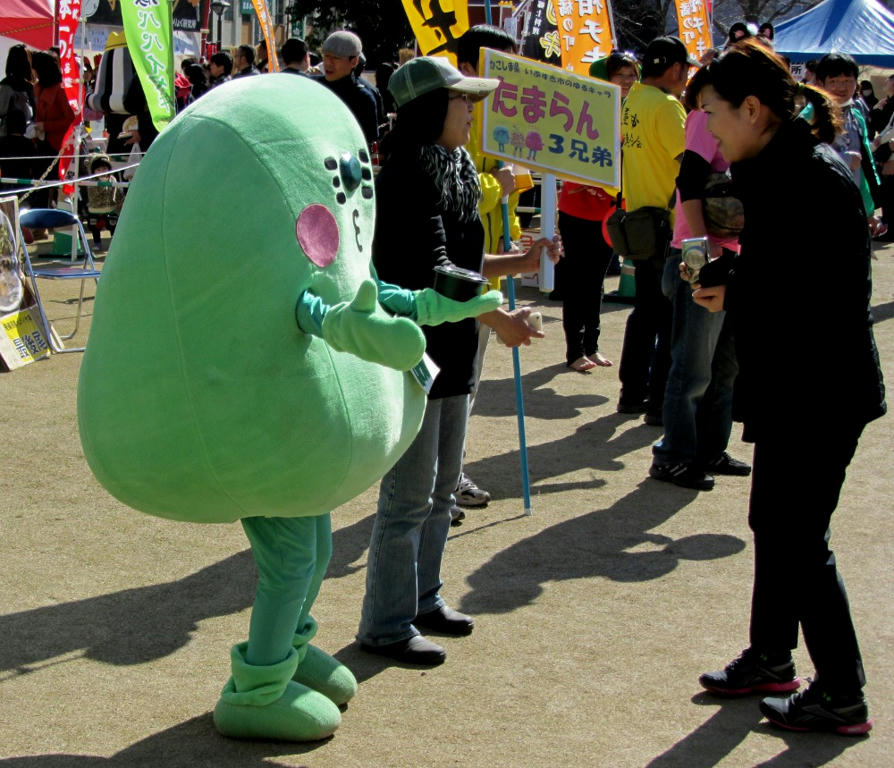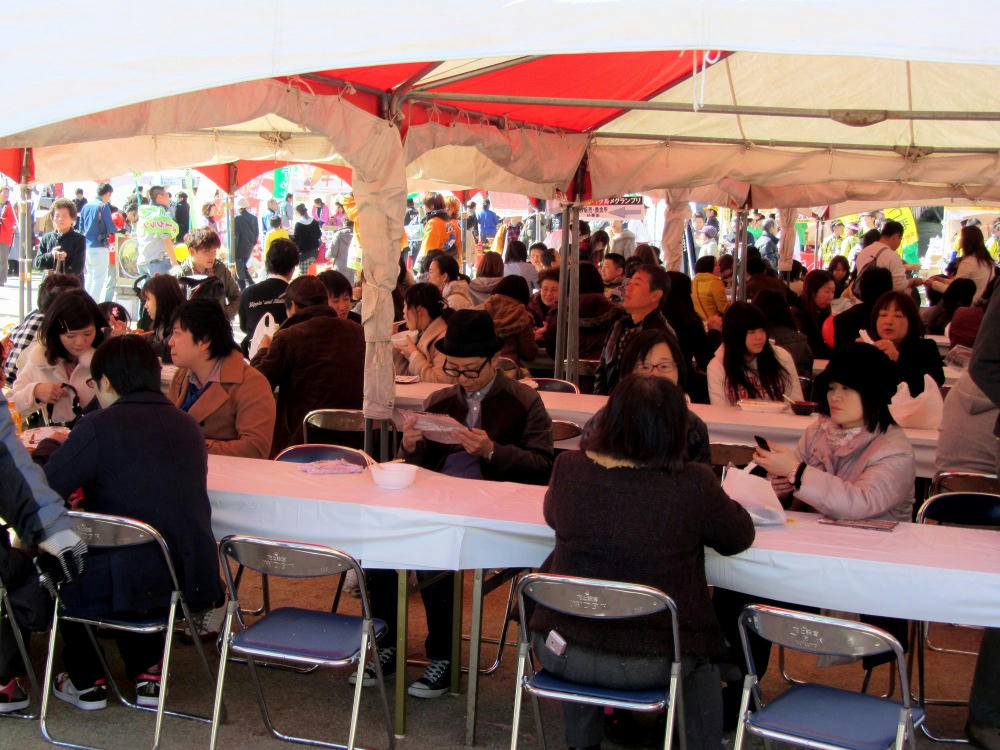 Dining tent.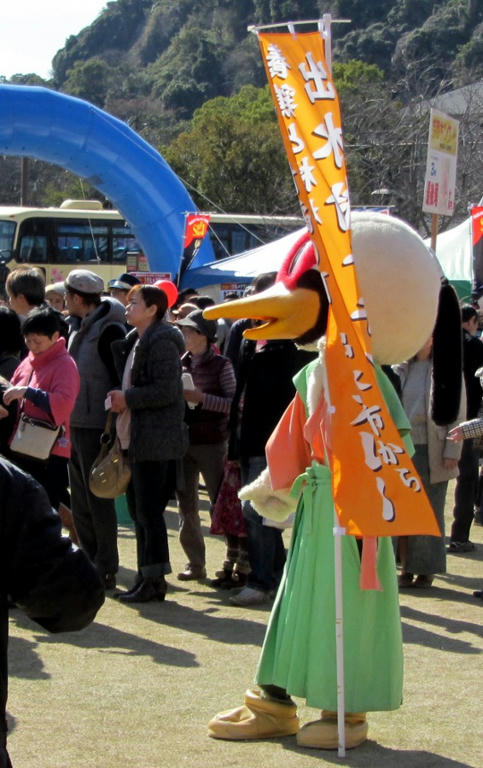 This character may be based on the
cranes that nest in Izumi
during the winter.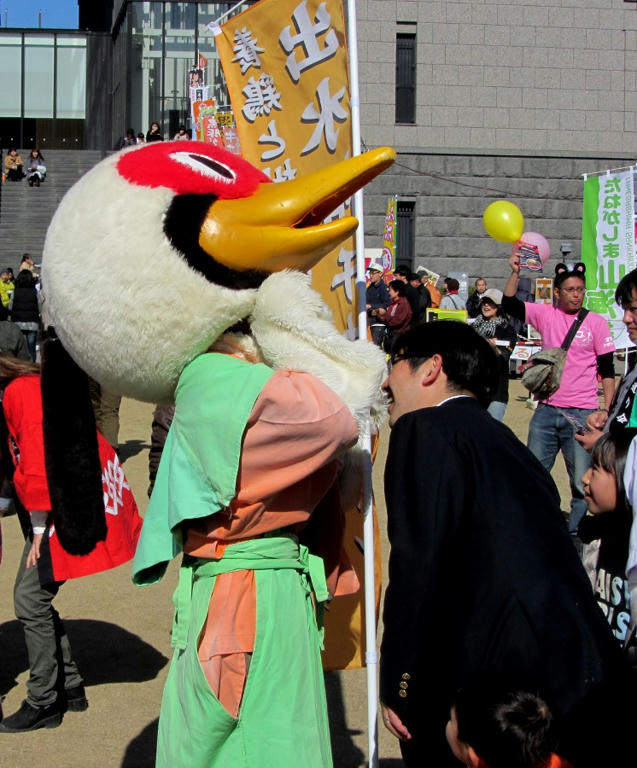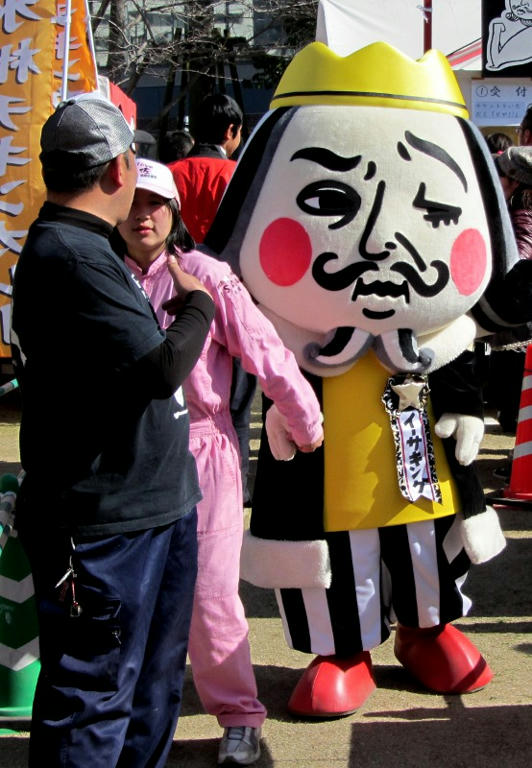 From what I was told, the most popular booth was this one with the king, run by a group of high school students.