About a month ago,
GoComics
had a drawing of
five signed prints
to celebrate getting 80,000 FB likes, including 2 prints from
Nancy
, and one each from
Tank McNamara
,
Close to Home
and
Skin Horse
(originally created as a tip-jar wallpaper, then repurposed for the
2012 San Diego Comics-Co
n). I put my name in, like I normally do for GoComics' contests, with absolutely no expectation of winning. So I was pretty stunned at finding out that mine was one of the 5 names selected. I emailed GC with my mailing address, then went back to the photo of the prints to see what they had. Looking closer, I suddenly noticed the one was from Skin Horse, so I rushed back to e-mail and asked if I could specifically request it. This time, I got a reply back thanking me for submitting my mailing information and that "yes, probably" I'd get the one I wanted.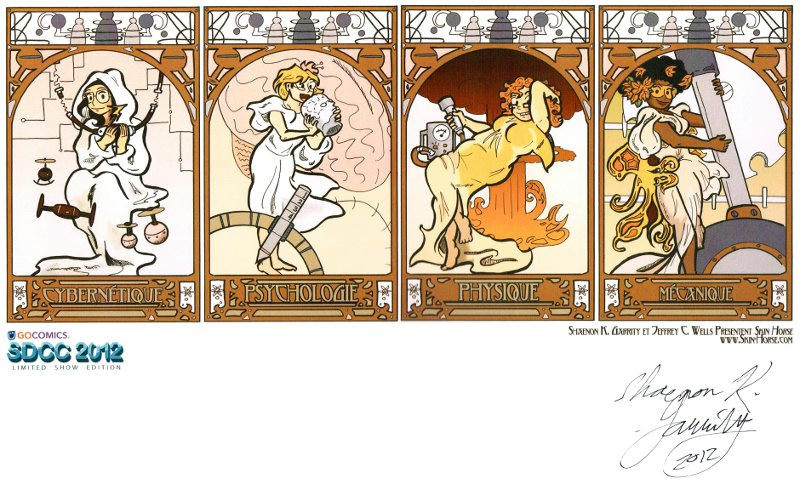 I like
Skin Horse
. It's silly, but actually contains a fairly deep, long-running plot. Definitely recommended if you like X-Files parodies.