I first noticed the ad for the Capcom special shop when I was riding the street car a couple of weeks ago. However, the ad didn't have a map on it, and I didn't recognize the name "Takapla". Doing a websearch later didn't bring up any hits. It wasn't until April 6th, when I saw the same ad on the Takapla building while riding the street car again, that I discovered where it is. And, as can be seen from the large poster in the building's stairwell, the shop was only available in Kagoshima from March 20th to April 7th. So, it's gone now. Anyway, the idea was that Capcom wanted to sell its anime and video game-related products in a kind of traveling road show format.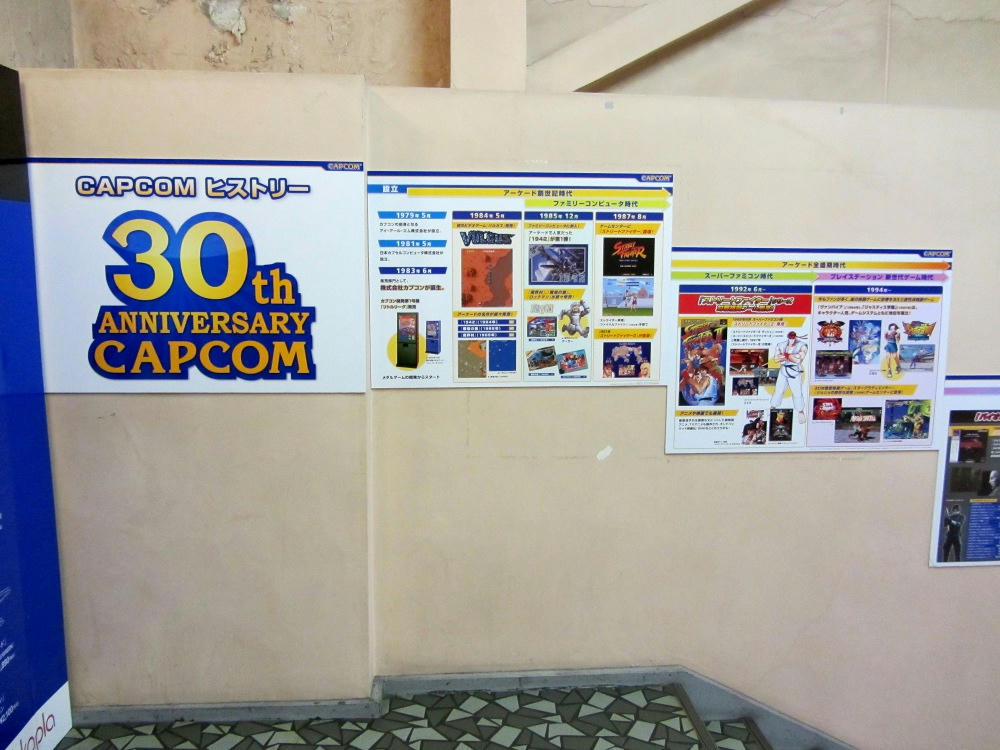 Takapla is a department store, with lots of small shops selling clothing and local souvenir products. It's laid out a little odd in that you can take the escalators and elevators up to the 5th floor, but you have to walk the final flight to get to the 6th.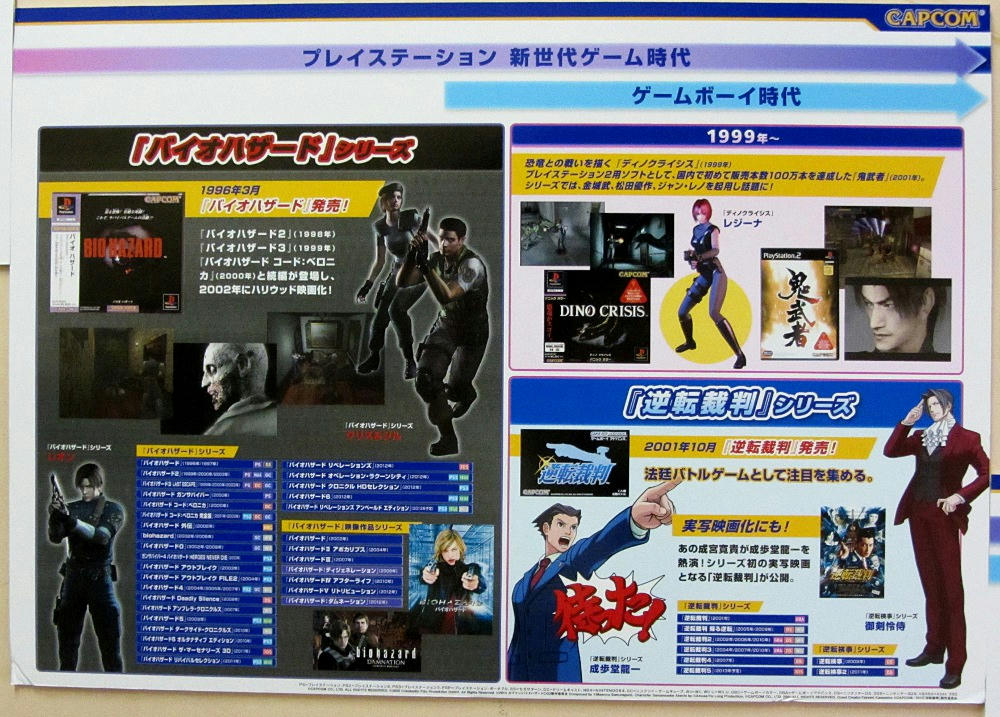 The stairwell posters describe several of the more popular games. Here we have Biohazard, Dino Crisis, and that lawyer game.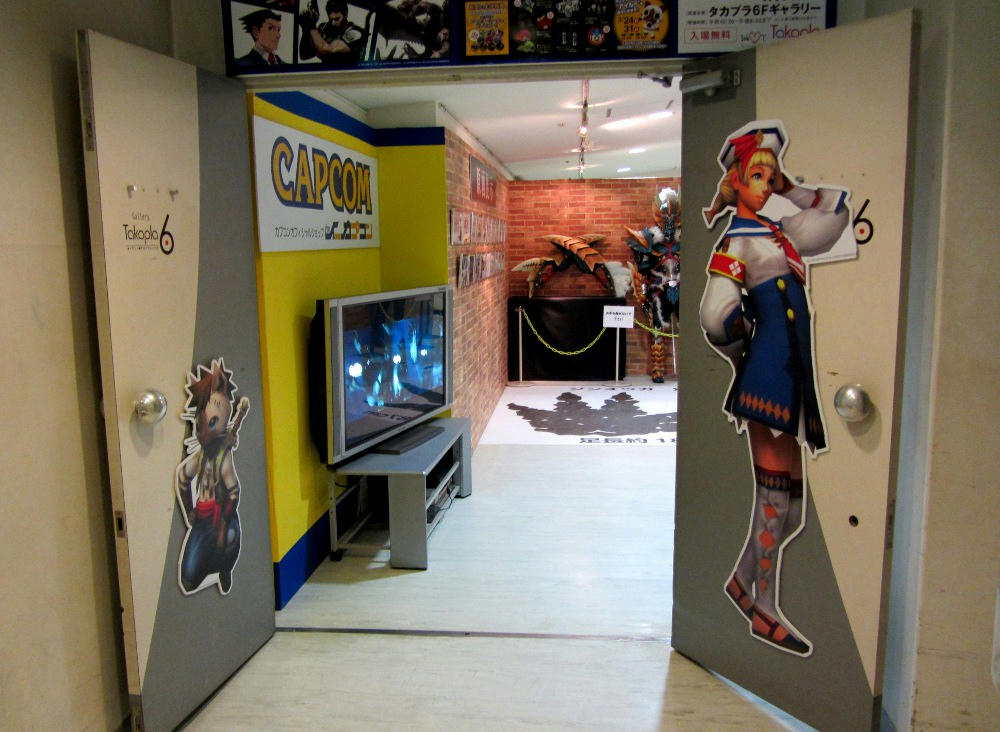 The display space has kind of a museum exhibit quality to it. The plasma screen runs ads for the games, and there are a couple full-sized displays of game characters. The footprints on the floor are full-scale reproductions from the Monster Hunter series.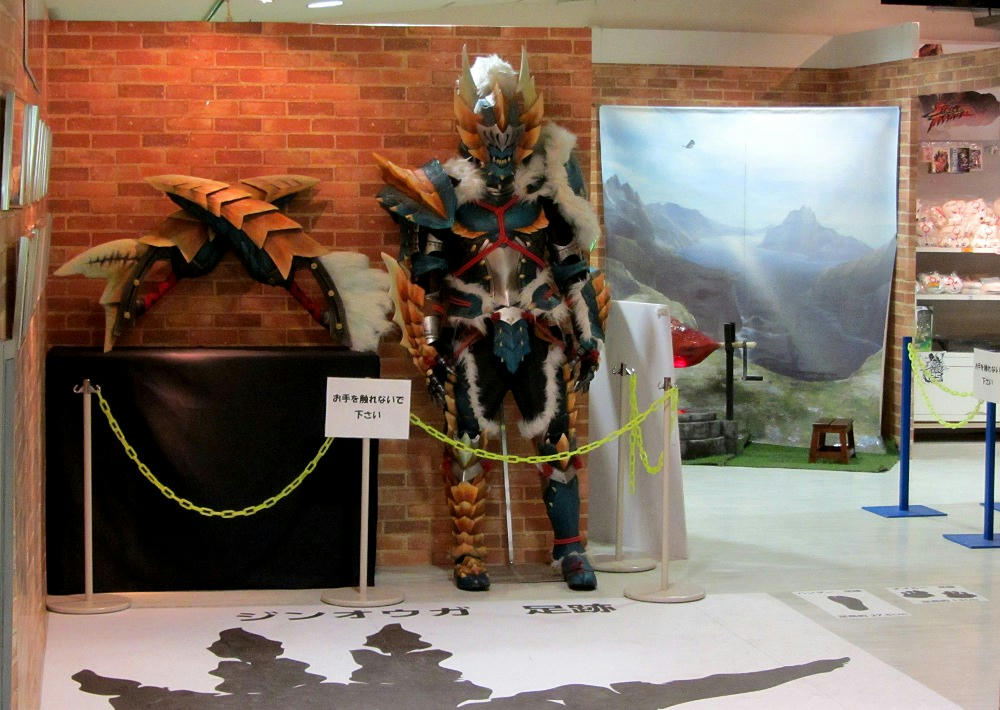 The other side of the wall has a small shooting gallery game for kids. You shoot a rubber-tipped arrow at pictures of Monster Hunter monsters to win a small prize.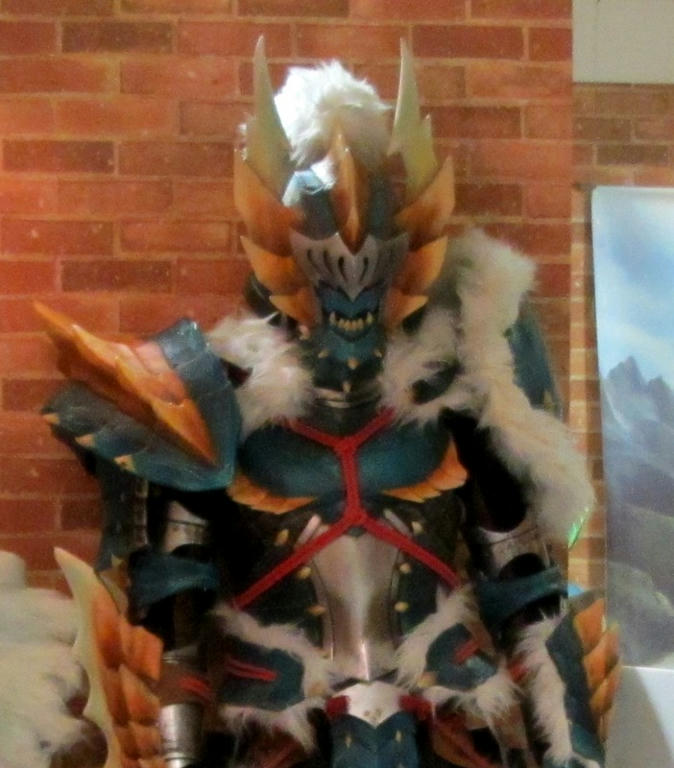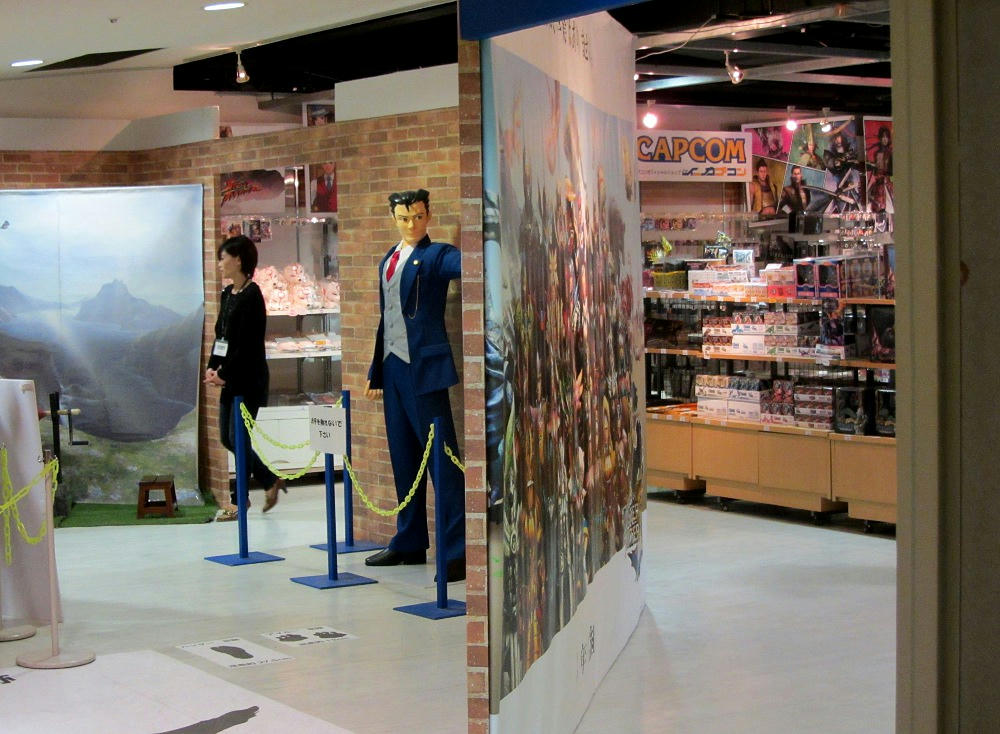 Naturally, the idea is to get you to spend money. The shop has coffee cups, song CDs, t-shirts, mousepads, patches, key chains and other stuff from Street Fighter, Basara, Monster Hunter, Biohazard and other titles. It's all very expensive. A shoulder patch can run 2500 yen ($28 USD), while a simple stick pin is 500 yen. There were about 10 customers while I was there, and I doubt they spent more than 10,000 yen total.

I debated getting a small can of coffee with the Basara characters printed on it for 120 yen, but there wasn't a design I liked. I settled for grabbing 3 pieces of Tirol chocolate for 60 yen each ($2 USD total). Each piece is about 1" square, and the chocolate is typical Tirol. The interesting thing is that they're produced by
Decocho
, a company that specializes in custom-printed chocolate wrappers. If you wanted, you could have them make up a couple cases of chocolates with the bride and groom's faces on them for a wedding.