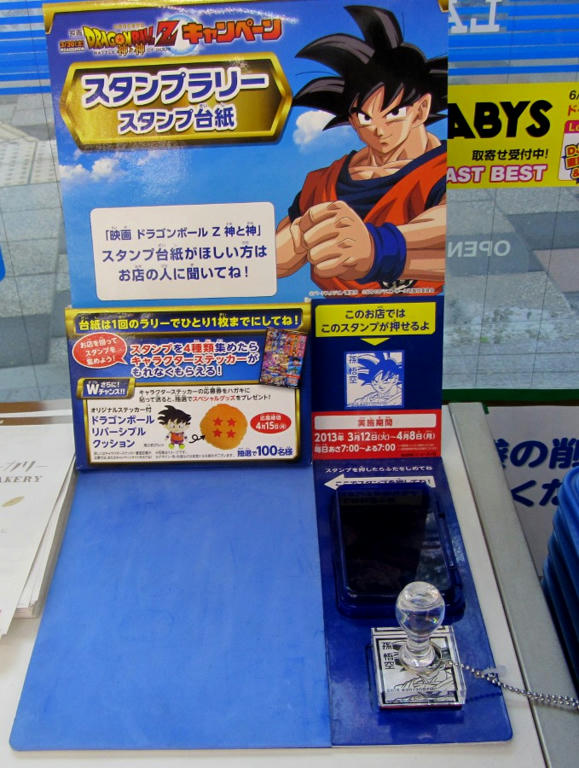 Next, as part of the DBZ "Kami to Kami" movie marketing blitz is the Lawson's stamp rally. Each Lawson's store has a stamp table set up, and a small stack of fliers. You need to go to 4 different stores and get 4 different stamps in the brochure. Fortunately, there are 12 designs, and Lawson's pretty much guarantees that there's no overlap between stores.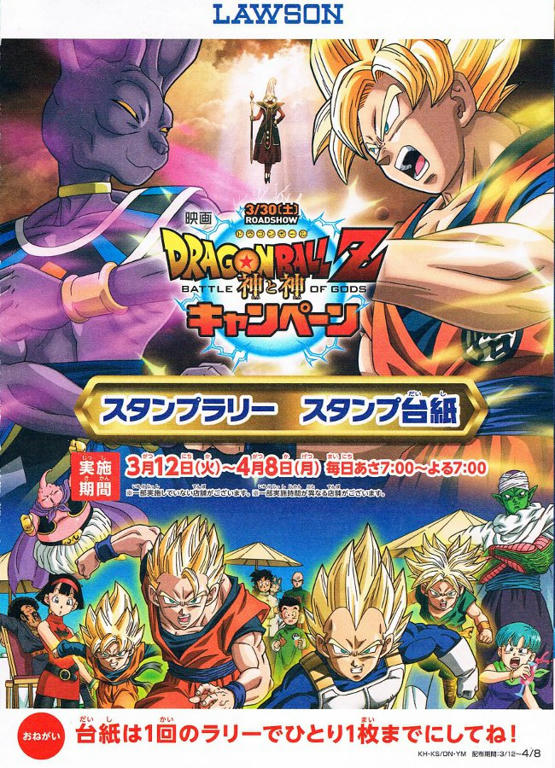 Brochure cover. The flier advertises the snacks and figures available for sale or as part of a contest drawing.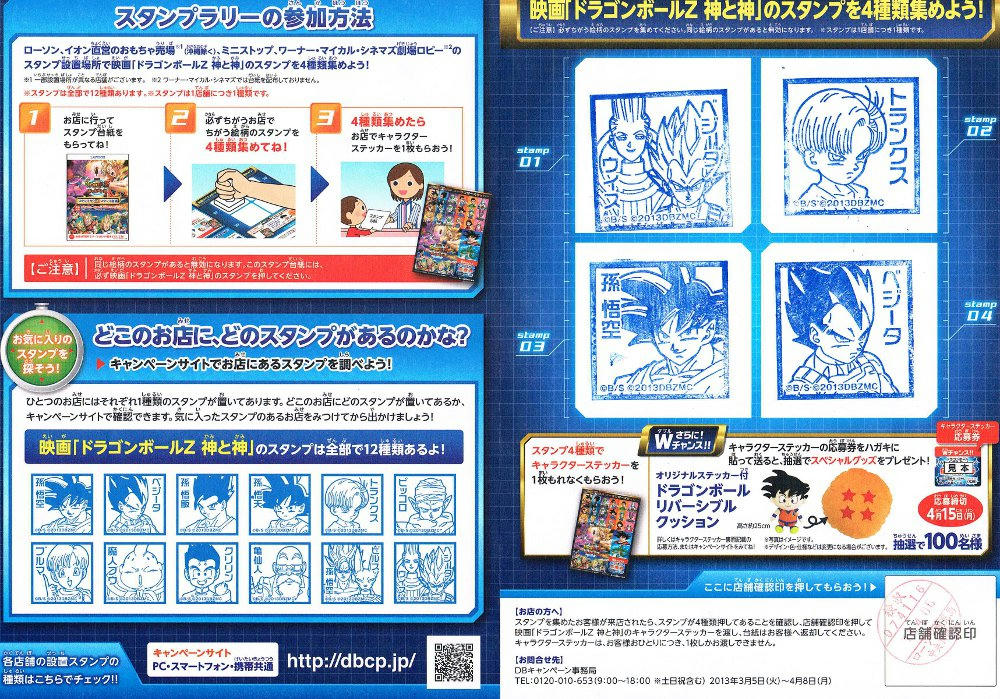 Brochure inside pages. When you get all four stamps, you can hand the sheet in at the register to receive a free sheet of glossy stickers. You may think that having to run around to 4 convenience stores of the same chain would be a big waste of time and gas. However, in Tenmonkan, there are four shops along half a mile of the the street car line, which is only a 15-minute walk.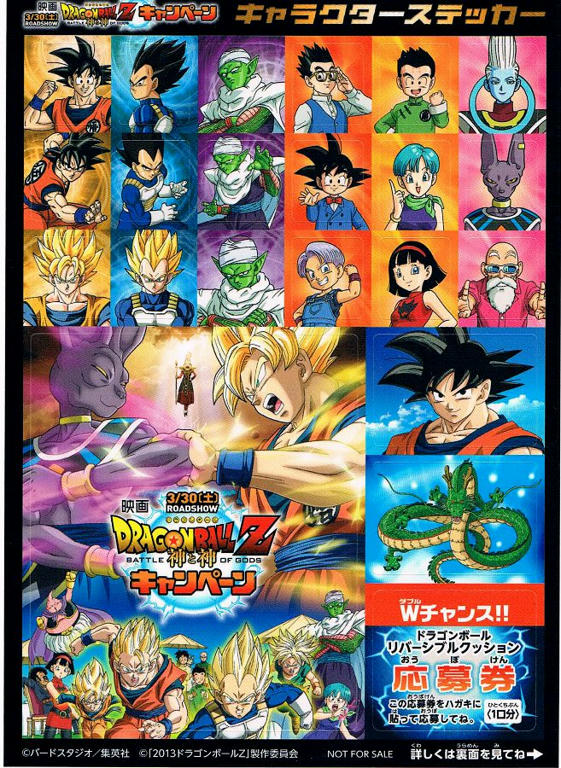 (3"x4" sheet of stickers)