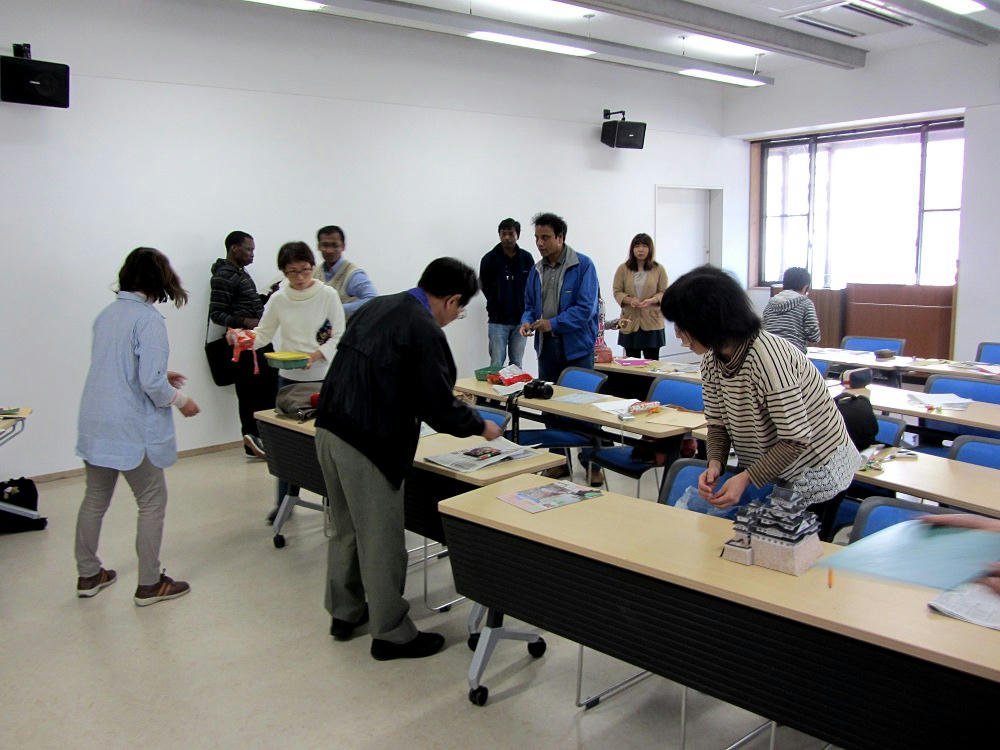 The first, and only, time I had attended a
kiri-e event
was on March 5th, 2012, at the San-El building. It was the last Kagoshima community activity I participated in prior to being hit by a car on Mar. 28th, 2012. So, when the announcement was made on the Japanese Facebook of the next kiri-e class, I really wanted to go. This time, it was at the Kagoshima Mirai-kan, an environmental studies museum along the Kotsuki river about a 10-minute walk from my apartment.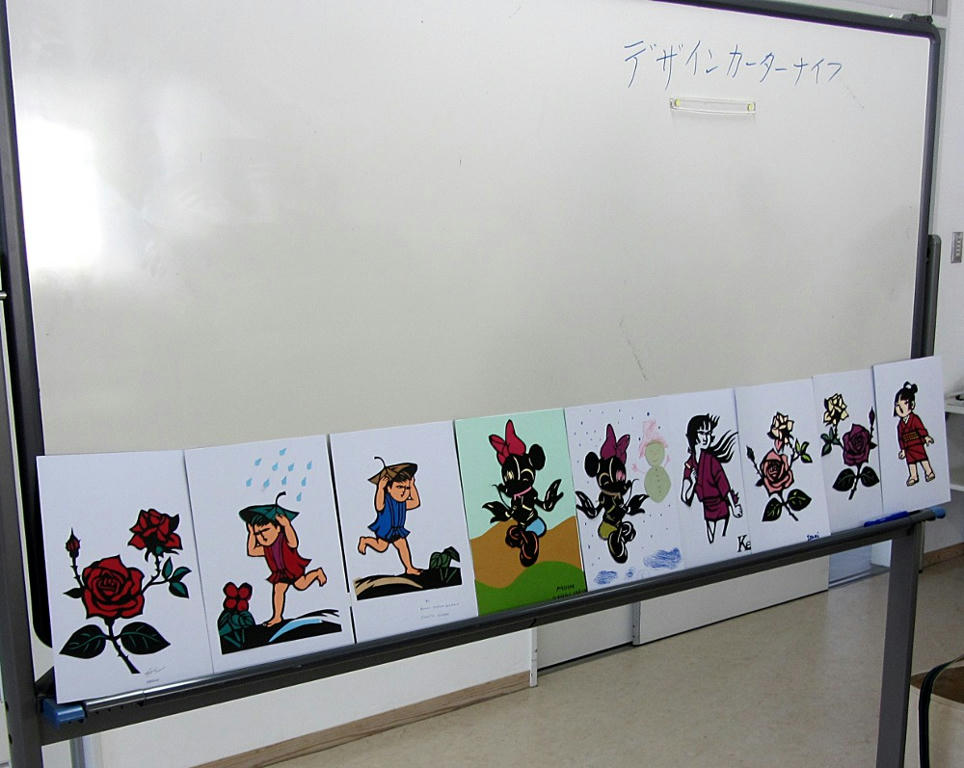 The class was taught by the same person as before - a rugby teacher that likes making kiri-e as a hobby. Again, patterns and paper were provided, and the entrance fee was only 300 yen ($3.50 USD). Most of the patterns were the same - only the boy-holding-leaf and Minnie Mouse were new. I was looking for the most elaborate pattern in terms of cutting with an x-acto knife, and they all seemed just a little too easy. So I settled for the "singing girl".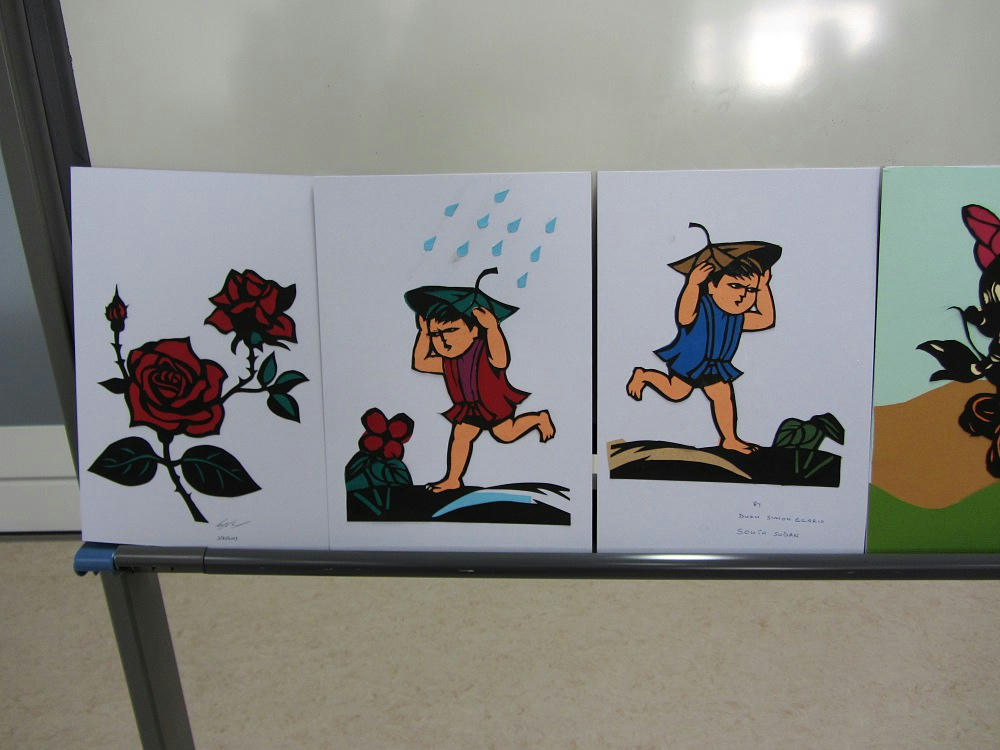 The class ran from 1:30 to 4:30 PM, with a 5-minute break for stretching in the middle. Personally, I found the stretching to be an unnecessary distraction from the cutting work. As it was, I just barely had enough time to finish my art piece before we had to stop and clean the room up at the end.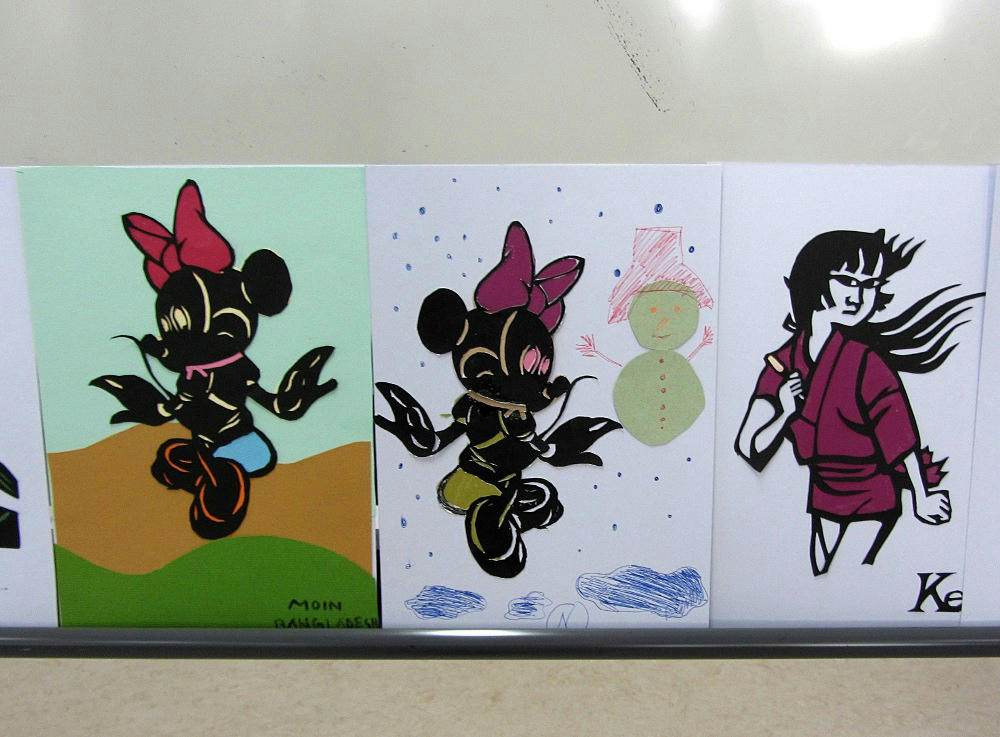 There were a few Japanese families, one guy from Canada with his daughter, one fellow American, 3 men from Bangladesh, 1 from Somalia, and a couple women from Singapore and the Philippines. One of the women brought hand-made cheesecake to share with the group and it all disappeared fast. Several of the finished kiri-e pieces turned out really well. Mine suffered from air bubbles from the glue I used, but those mostly stretched back out when the paper dried.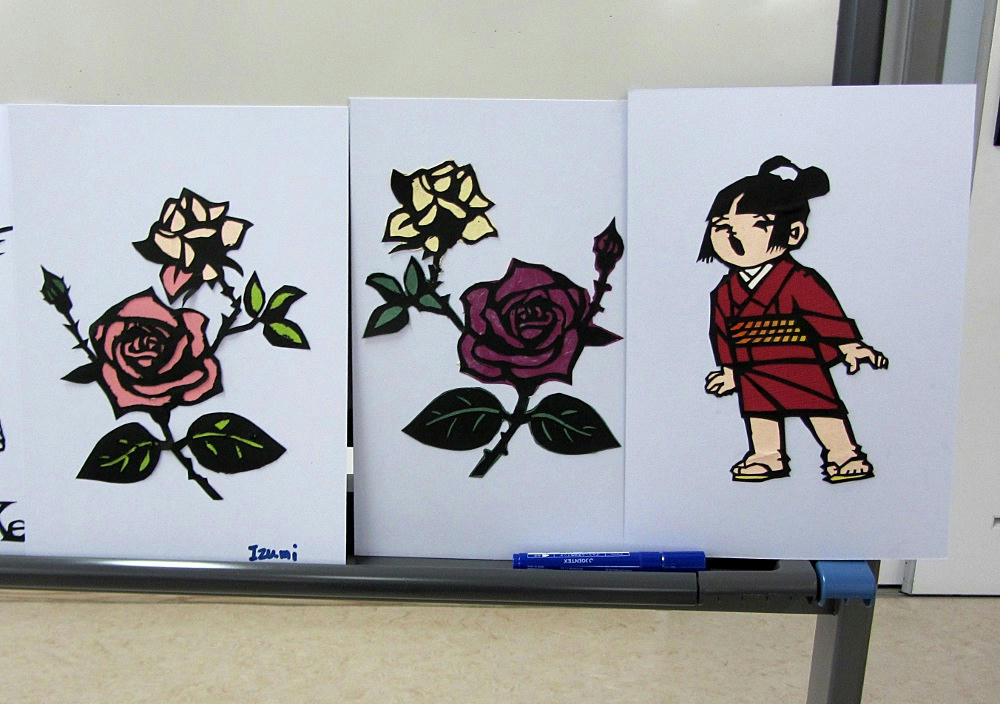 There are two more kiri-e classes scheduled between now and July, but the second one doesn't have a set location yet. If my schedule permits, I'll try attending the May class, which apparently will include some harder patterns, for the same 300 yen price.