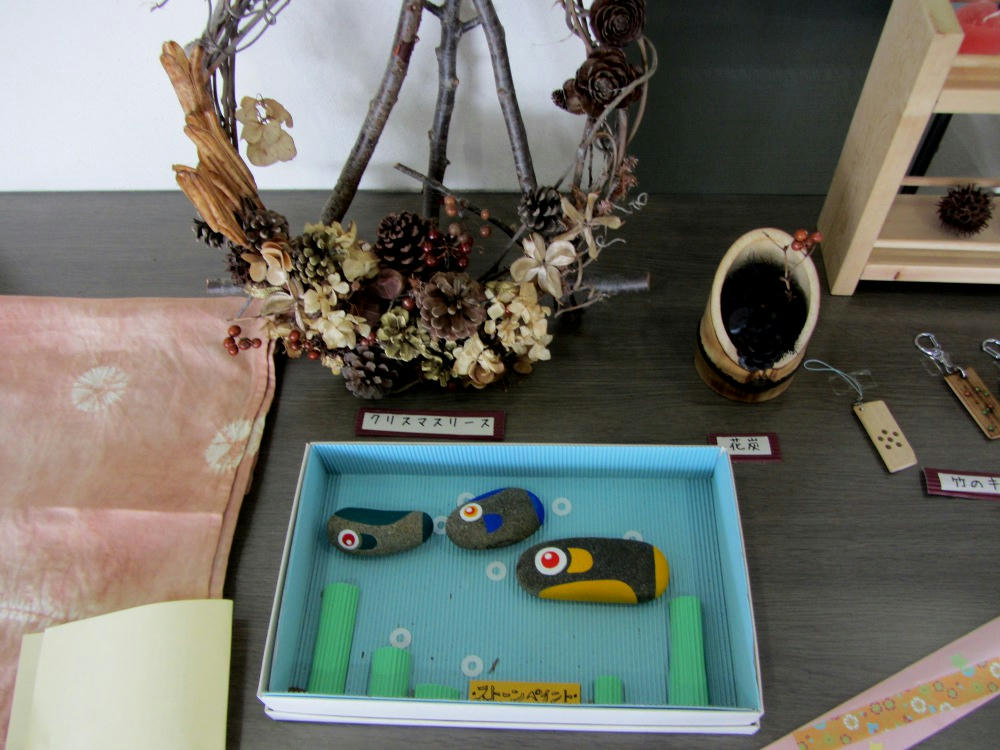 The second floor of the International Exchange center hosted another crafts display. Here, we have more rock fish.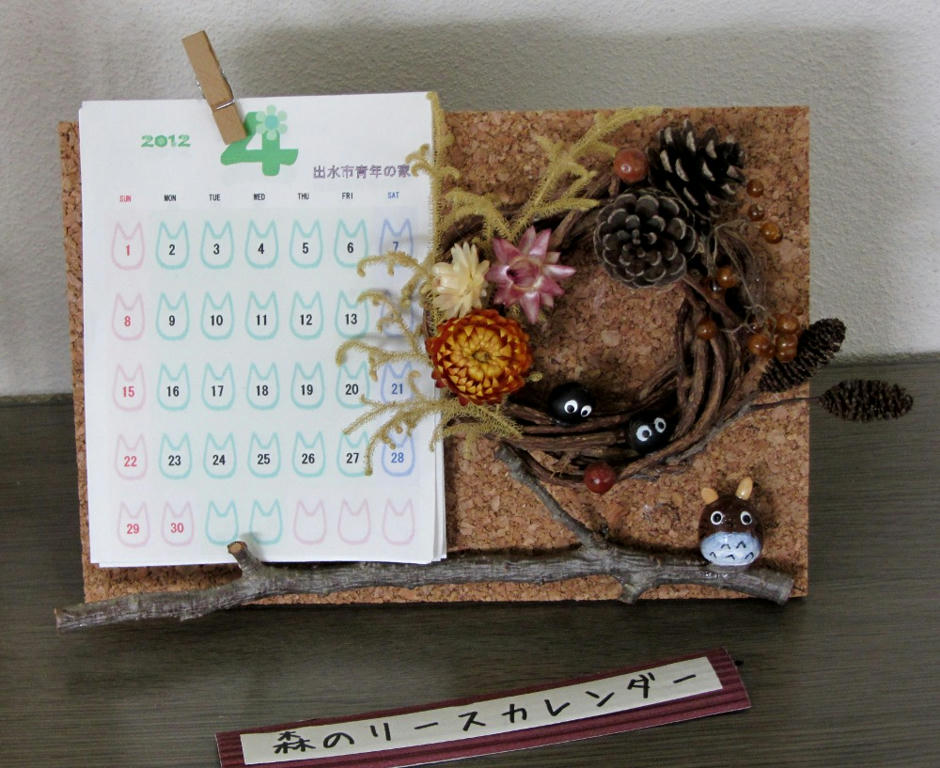 The label in front on the table calls this a "Forest Squirrel Calendar". But at least one of the painted acorns is a Totoro.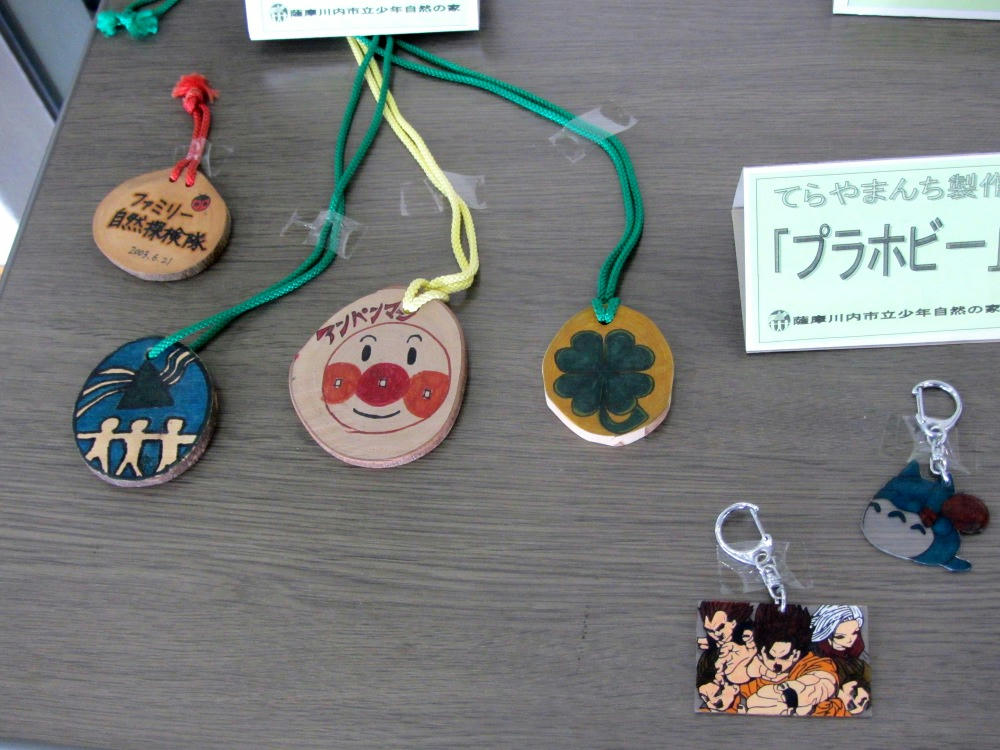 Anpan-man, DBZ and Totoro.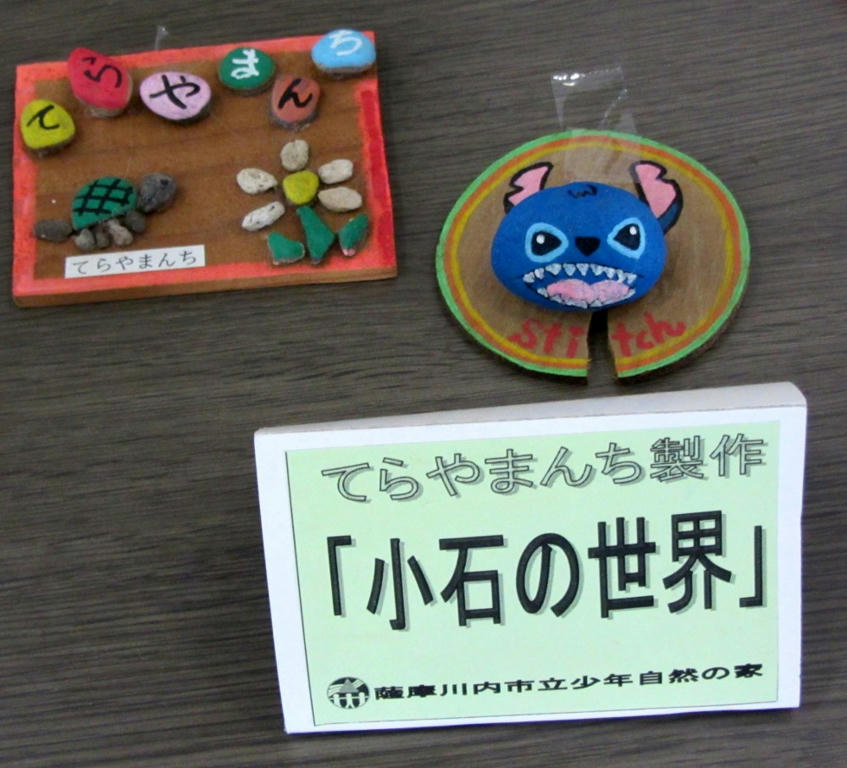 I like the Stitch rock a lot. It's very well done.
More Totoro acorns.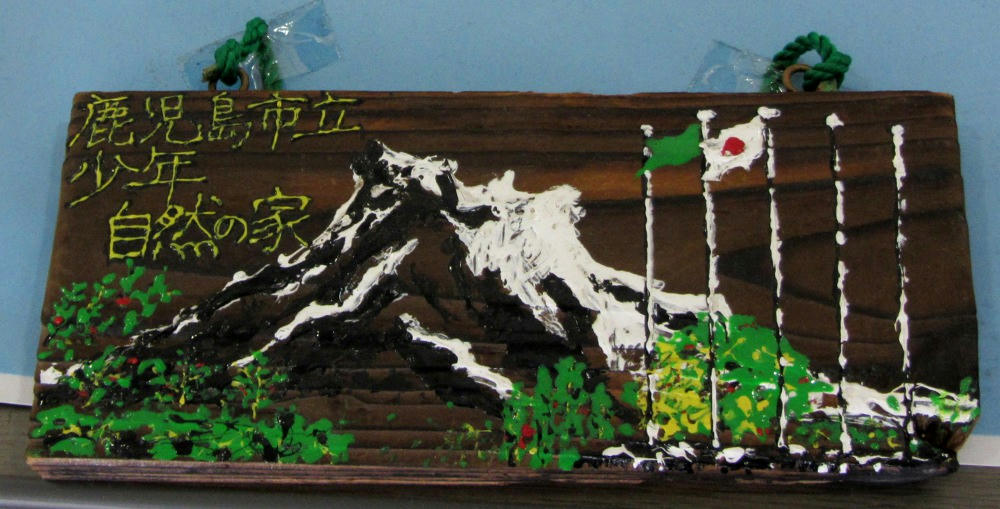 You really can't tell from the photo, but the paint is layered on pretty thick and seemed more like melted plastic than paint. It's a view of Sakura-jima as seen from the Boy's Nature Camp building up north from Kagoshima city.
(The sign says "acorn figures".)