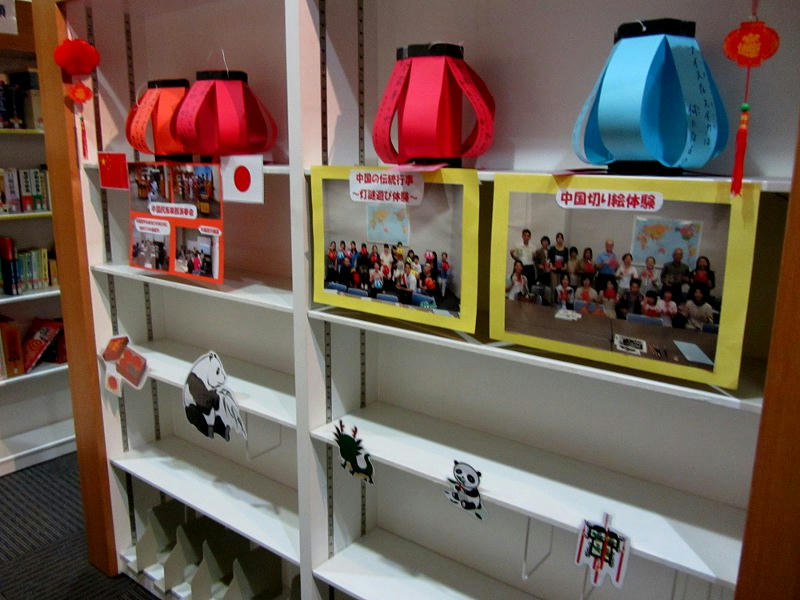 The International Exchange Center is in the Volunteer Center building, near the Reimeikan history museum. One half of the ground floor is dedicated to women's equality issues, and the other half has books and displays on countries from around the world. One Friday, I was looking for a place to drop off some books in case someone else wanted to read them, and I stumbled across this display of Chinese-related information and photos of past IEC-sponsored events.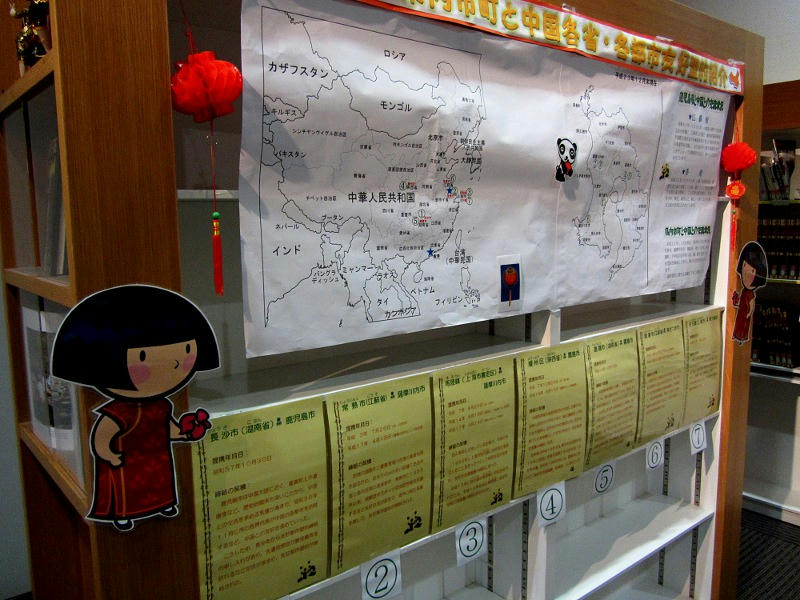 I was surprised to see myself in one of the three photos, this specific one for the
Chinese kiri-e event
last Fall.