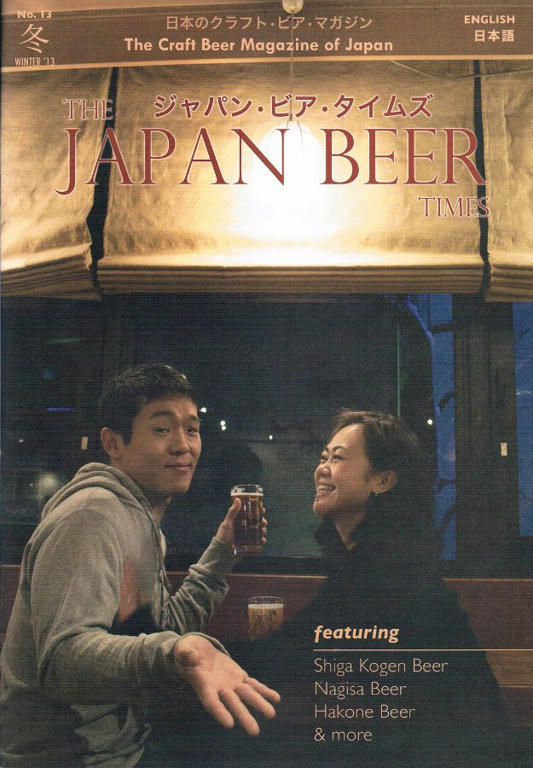 The week of April 29th is Golden Week in Japan, 5 days of back-to-back holidays that businesses usually treat as a one-week holiday for workers. To kind of celebrate, I took the family up the big hill next to the apartment to the Shiroyama Hotel for lunch at the American Buffet restaurant (we rode the hotel's free bus up from Tenmonkan). The lunch was ok, but the restaurant was packed with families with lots of small children and the food was picked over like it was attacked by locusts (generally, the other customers only ate half of whatever they put on their plates, which bothered me because the food was always gone when I got to the serving tables). Anyway, the hotel has its own microbrewery in the basement, and I took the opportunity to visit it after I was done eating.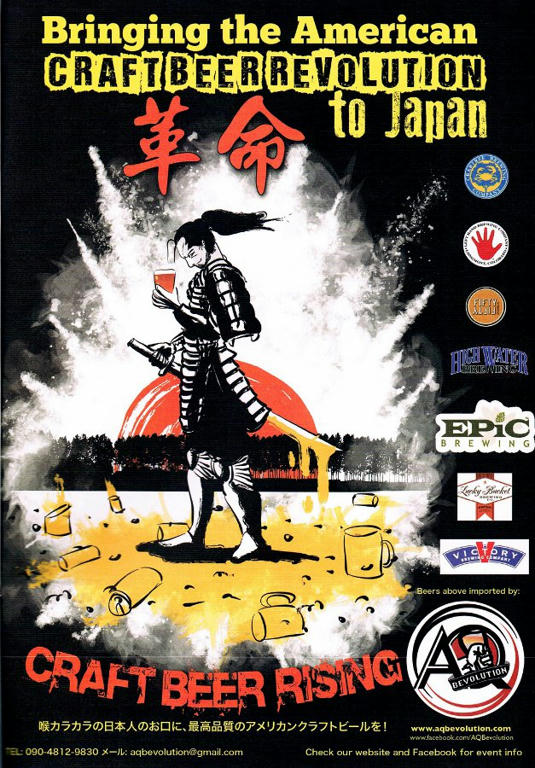 (Ad for
AQbevolution
, importer of U.S. beers to Japan. I like the picture.)
The brewmaster is a really nice guy, and we spent about 15 minutes talking. He let me sample the 3 beers currently in the vats, and told me about the time he spent in the U.S. touring other breweries. I was carrying the Moyashimon volume 12 Fermentation Dictionary in my backpack, so I took it out and asked if he knew about this manga. He walked over to cabinet, and pulled out the only manga he had in there - Moyashimon vol. 8 (the one dedicated to Japanese beers). When I was about to leave, he gave me two issues of
Japan Beer Times
.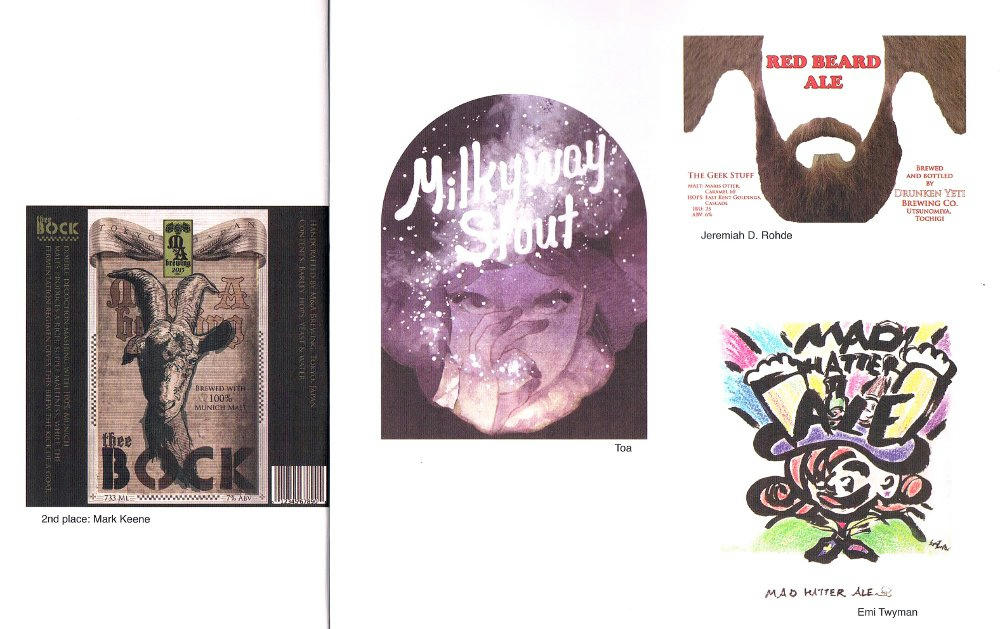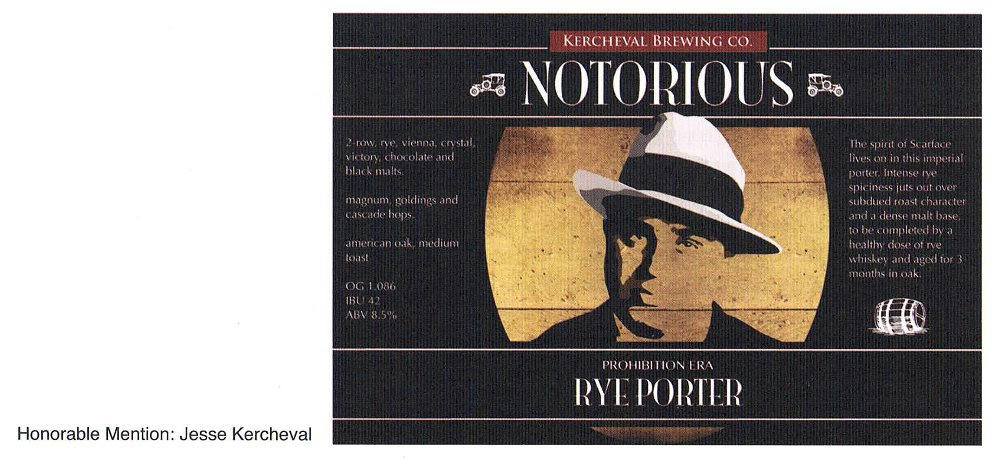 Japan Beer Times had a contest for artists to submit their own ideas for beer labels, since most Japanese craft beers have boring art. The most recent issue of the magazine announced the winners. I like Milkyway Stout and Notorious. The magazine is bilingual, with articles in both Japanese and English. They have interviews with international craft brewers, write-ups on craft brewers and brew-pubs in Japan, and occasional recipes for dishes that either use beer or go well with beer. They also host beer-tasting parties in Yokohama, so if you live in the area, it's worth checking out.
Ad for the most recent Yokohama Beer Fest.