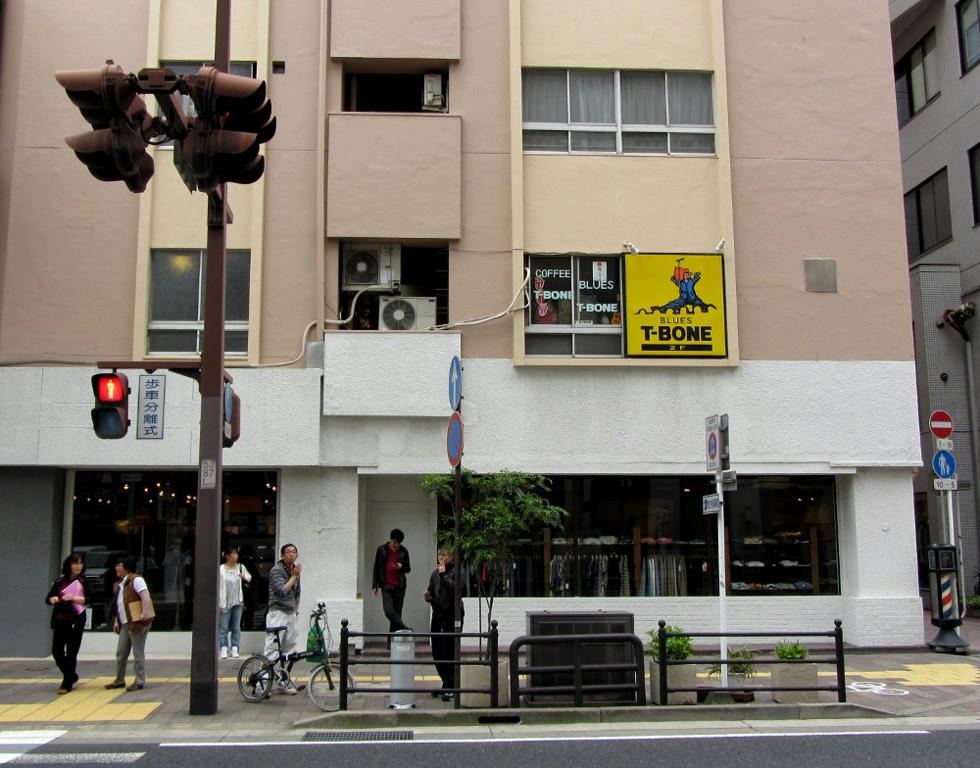 T-Bone is at the north end of Tenmonkan, across the hall from the koban (police box) and 1 block west of Maruzen bookstore, placing it along my regular route when I go to and from the conversation school I teach at occasionally (it's also in the same building as
Naughty Hair
, if that means anything...) So, while I'm standing at the light on my way home, waiting for it to change green, I'm looking right up at the sign for T-Bone. Having seen
T-Bone Walker
performing on TV back as a teenager, I wondered what this place would be like.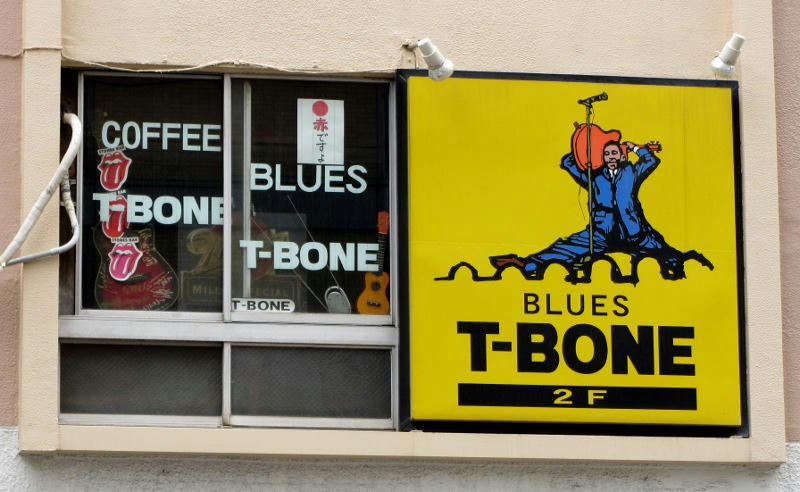 It's a small, intimate bar that hosts live Japanese blues performances a few times a month. Very dark interior, with a big screen TV on one wall showing baseball games when there's no gigs playing. When I went in one Wednesday night, I was the only customer, so the bartender/owner and I spent the hour talking. He's an incredibly friendly guy, but doesn't speak much English, so it really helps if you know Japanese. During the entire time, Eric Clapton's latest CD -
Old Sock
- was playing on the sound system.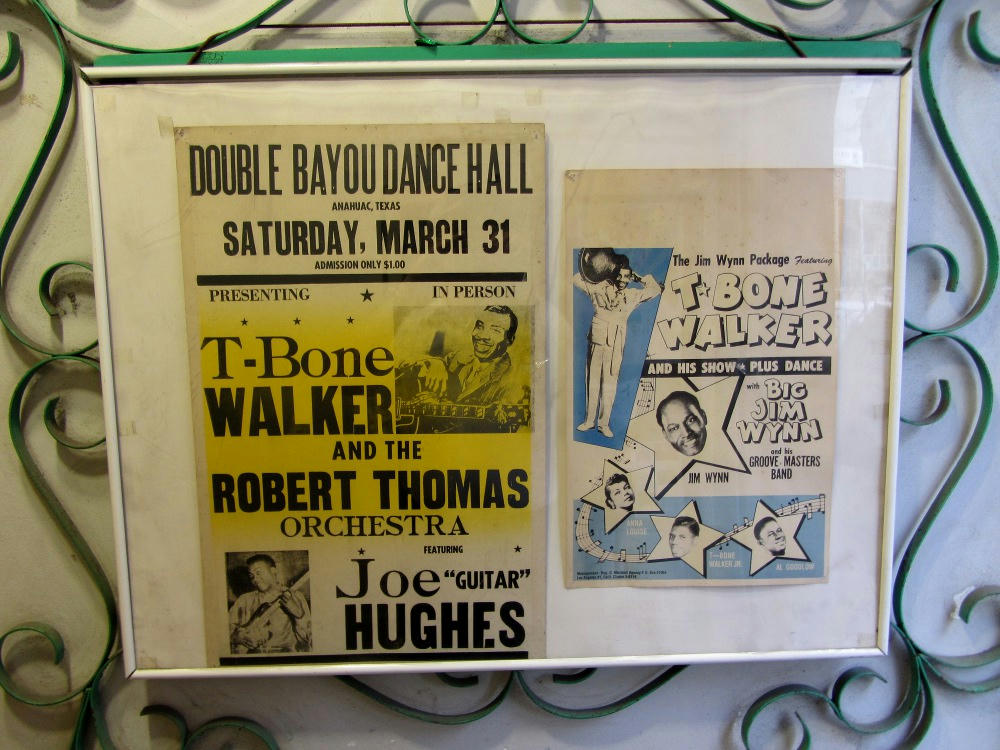 T-Bone's has a fully stocked bar, and even boasts its own brand of shochu (which tasted a lot like Bacardi rum). The prices are bit on the high side; a large mug of beer and a shot of shochu came to 1400 yen ($14 USD). And, the cover for the live shows is 2,000 yen, but that's pretty much normal for Japan. Anyway, it's a nice place, and if you want live jazz in Kagoshima, I suggest dropping by.