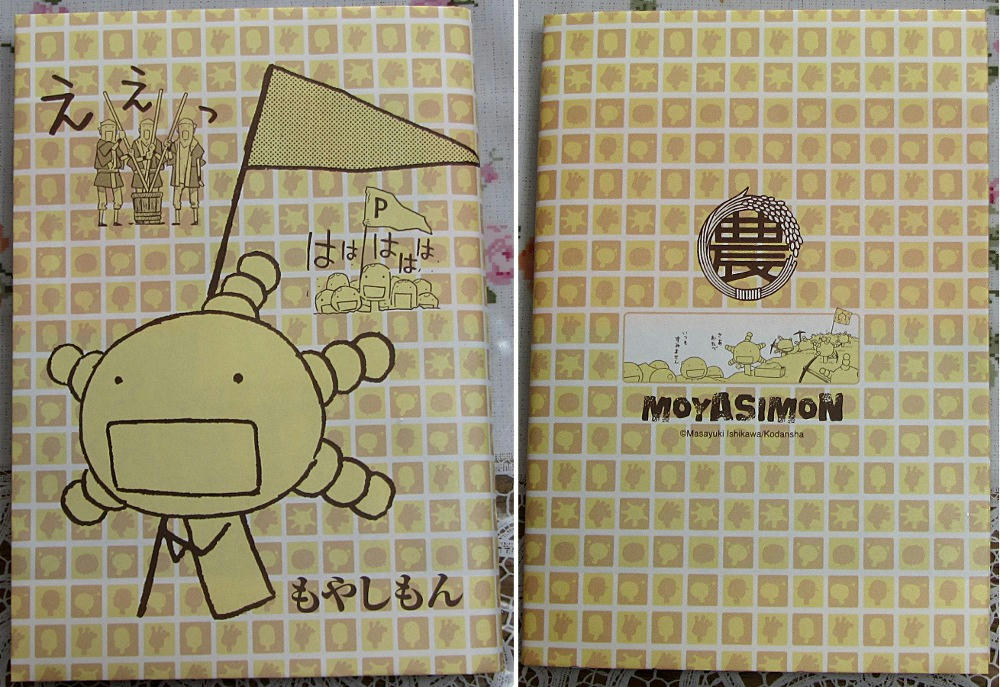 Time for a little backtracking. First, the Moyashimon "mini-poster" from the
bookstore raffle
. The sheet is on really thin paper, so it's not good as a poster, but it's too big to be simply slid into a clear folder. The store supplied it rolled up in a cylinder, and I was debating whether I should fold it in half and risk devaluing it later as a collector's item. So, it sat on the floor next to my bed for several days. As I looked at it, trying to decide what to do with it, the thought kept crossing my mind that maybe I could use it as a book cover. Eventually, I decided, "sure, why not". Turns out that this is exactly what it is for. It fits over volume 12 of the manga absolutely perfectly.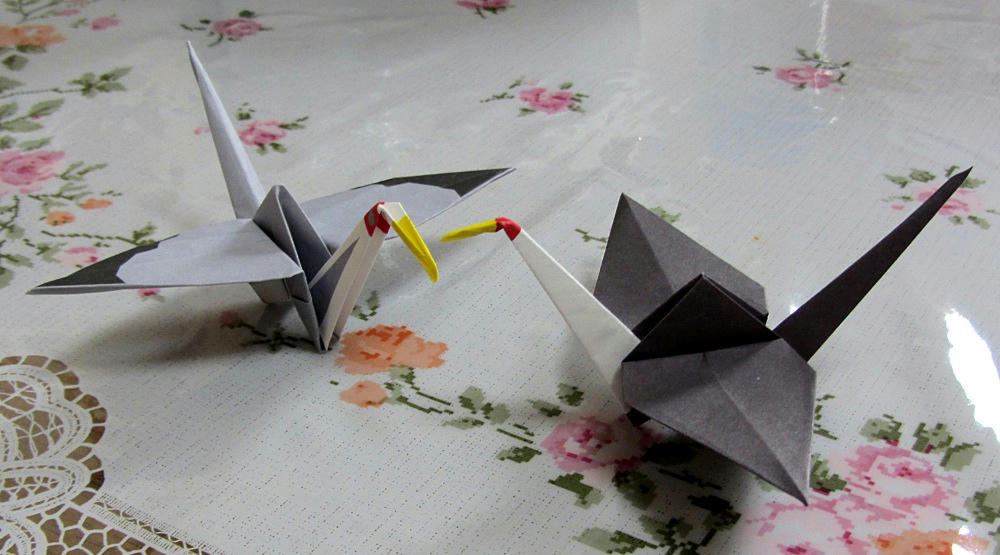 Next, are these origami cranes. When I went to Izumi to watch the cranes nesting for the winter, in February, the friendly staff at the
Izumi crane museum
gave me a small packet containing 2 patterned sheets of origami paper plus instructions for making an origami crane. It took me until May to get around to folding them. The thought never occurred to me to draw pictures of cranes on the paper before folding it, so I think it's a pretty cool effect. I had a lot of trouble following the instructions on the first crane, so it's a good thing that the paper is really durable.