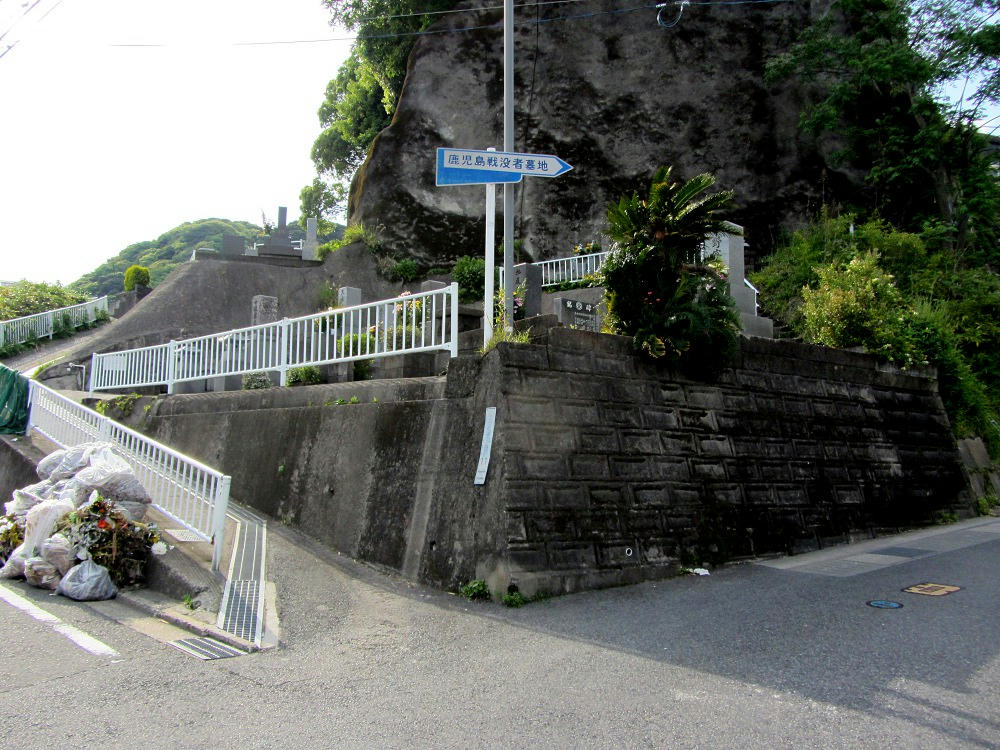 So, anyway, I'd started writing about wanting to find the Kagoshima War Cemetery. There's a local cemetery on the other side of this block, at the back of the above photo. I found that cemetery, but that was it. Giving up, I started heading back to the main street. After 4-5 blocks, the thought occurred to me that maybe the war cemetery and the local cemetery might be connected and that I should have explored more first. So I turned around again and went back. This time, I saw the above sign specifically saying "this way to the war cemetery" to the right. That took me past the 2 "gomi houses". At the back of the hill is a small park at the front of the war cemetery.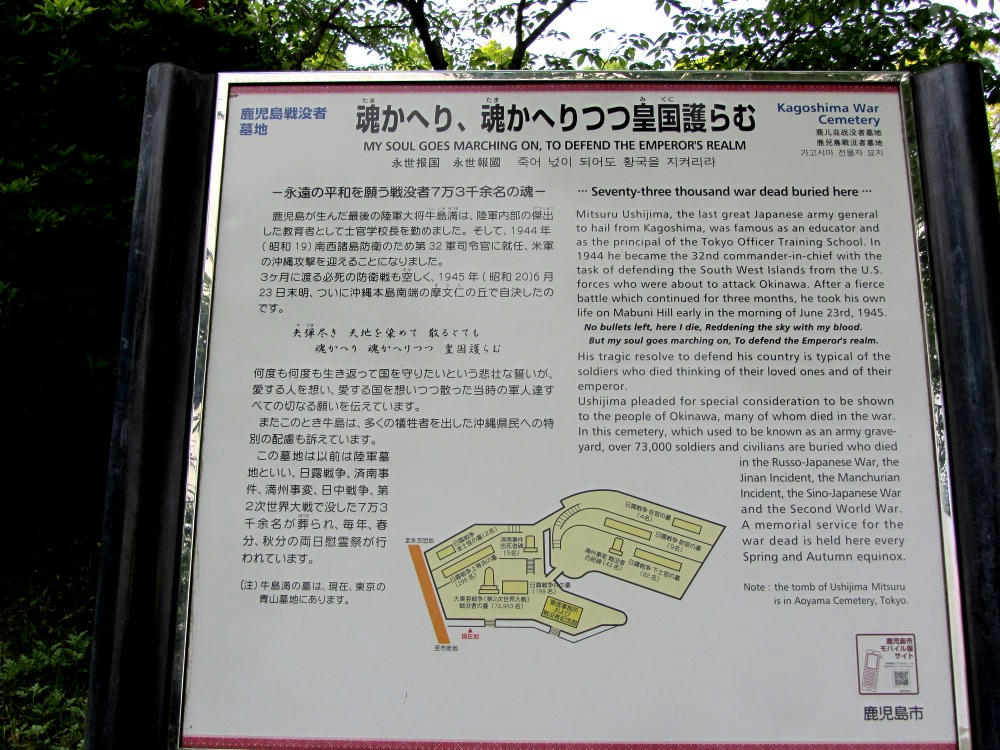 "Kagoshima War Cemetery
My soul goes marching on, to defend the Emperor's realm
-- Seventy-three thousand war dead buried here --
Mitsuru Ushijima, the last great Japanese army general to hail from Kagoshima, was famous as an educator and as the principal of the Tokyo Officer Training School. In 1944 he became the 32nd commander-in-chief with the task of defending the South West Islands from the U.S. forces who were about to attack Okinawa. After a fierce battle which continued for three months, he took his own life on Mabuni Hill early in the morning of June 23rd, 1945.
No bullets left, here I die. Reddening the sky with my blood.
But my soul goes marching on. To defend the Emperor's realm.
His tragic resolve to defend his country is typical of the soldiers who died thinking of their loved ones and of their emperor.
Ushiijima pleaded for special consideration to be shown to the people of Okinawa, many of whom died in the war. In this cemetery, which used to be known as an army graveyard, over 73,000 soldiers and civilians are buried who died in the Russo-Japanese War, the Jinan Incident, the Manchurian Incident, the Sino-Japanese War and the Second World War. A memorial service for the war dead is held here every Spring and Autumn equinox.
Note: the tomb of Mitsuru Ushijima is in Aoyama Cemetery, Tokyo."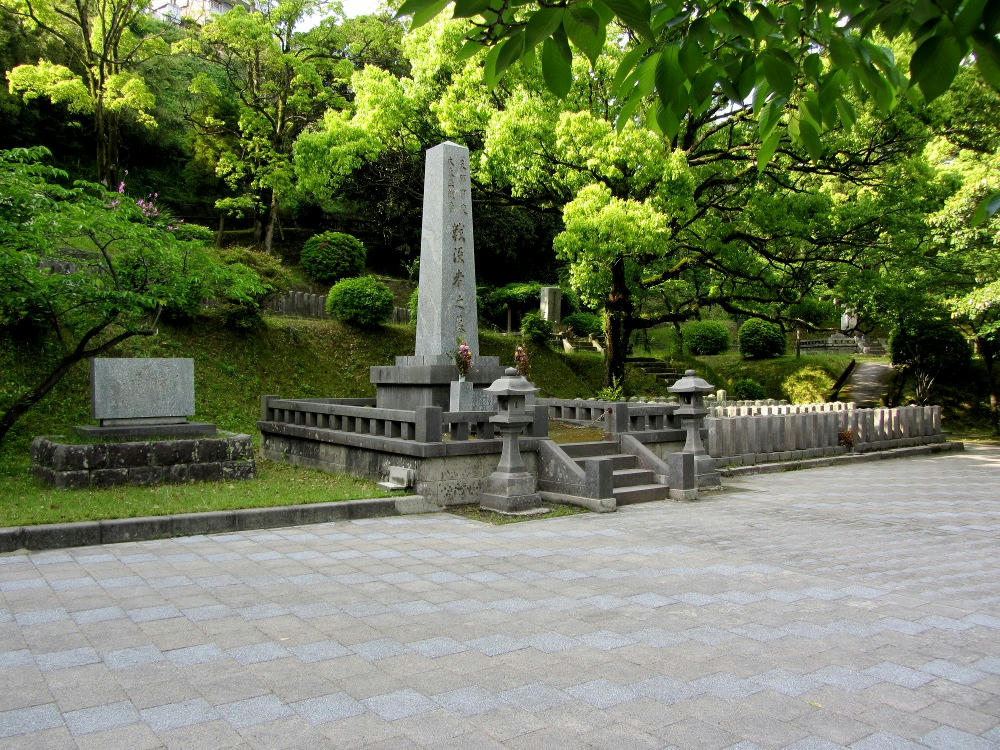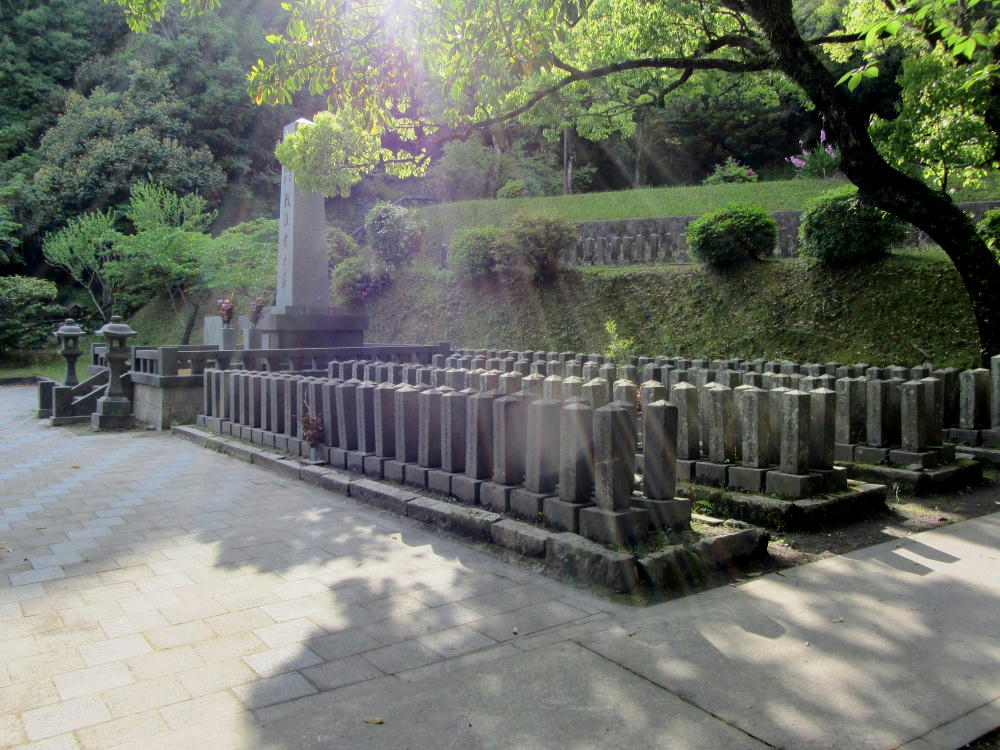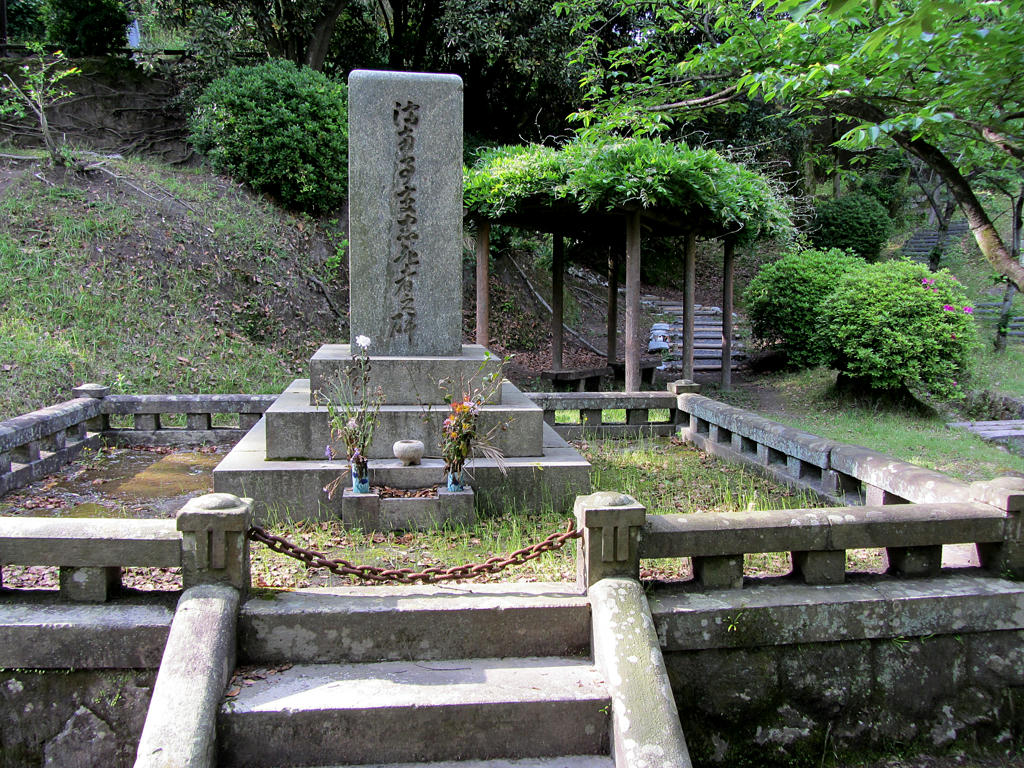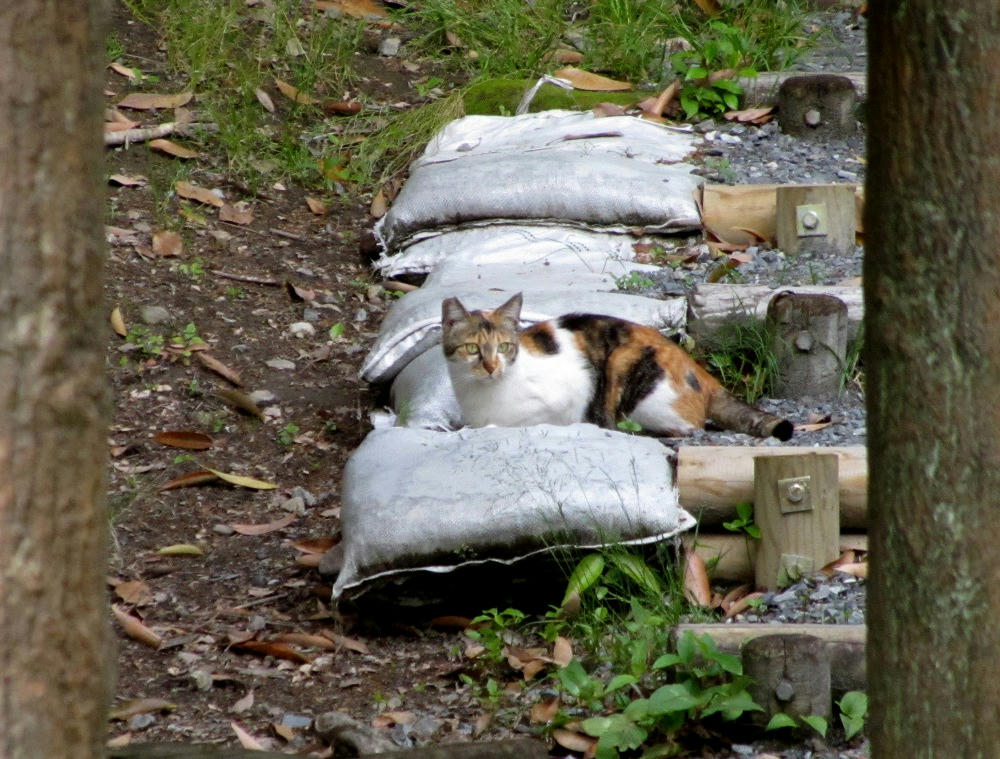 Where you find cemeteries, you usually find cats.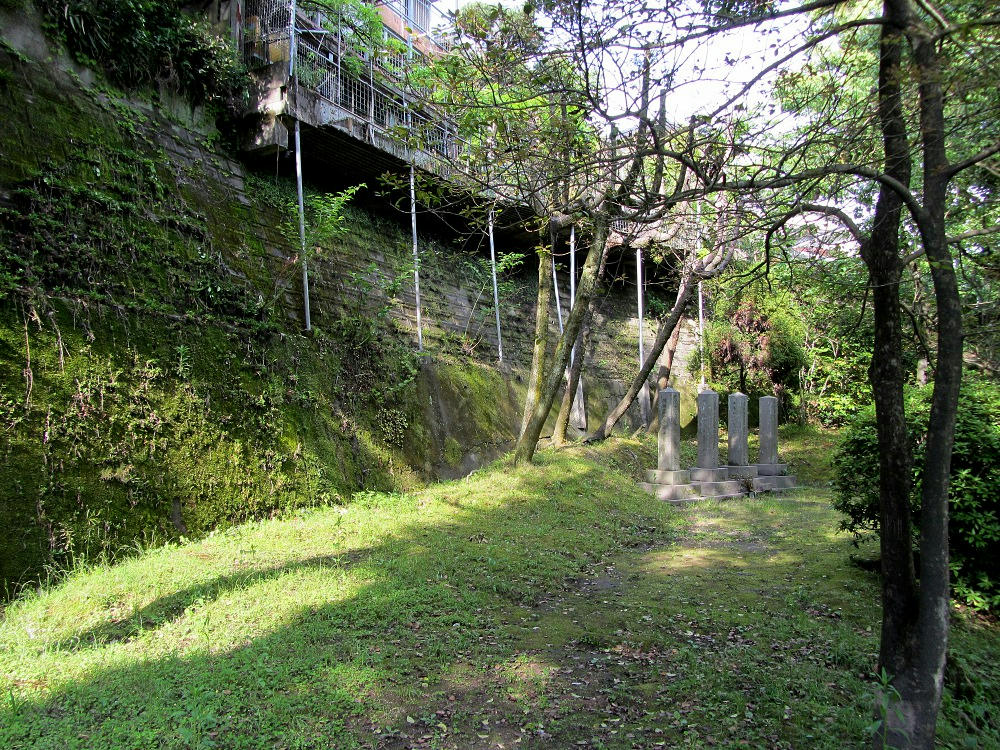 The road runs around to the back of the cemetery and up the hill. Apartments built along the hill butt up against the back of the cemetery.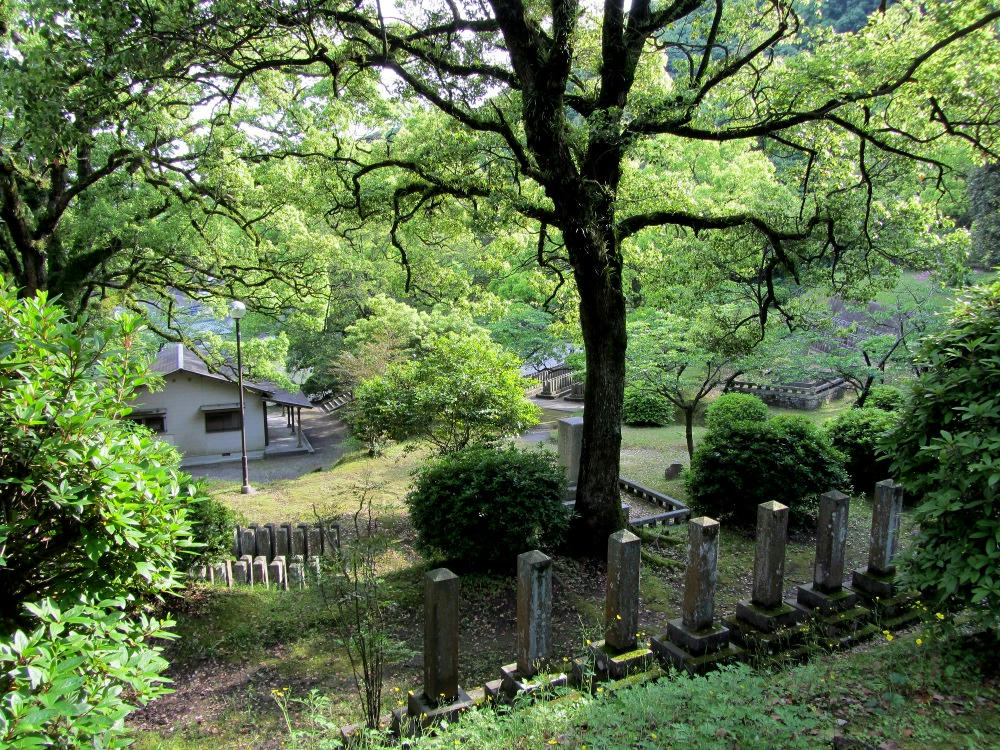 Looking back down to the front of the cemetery.