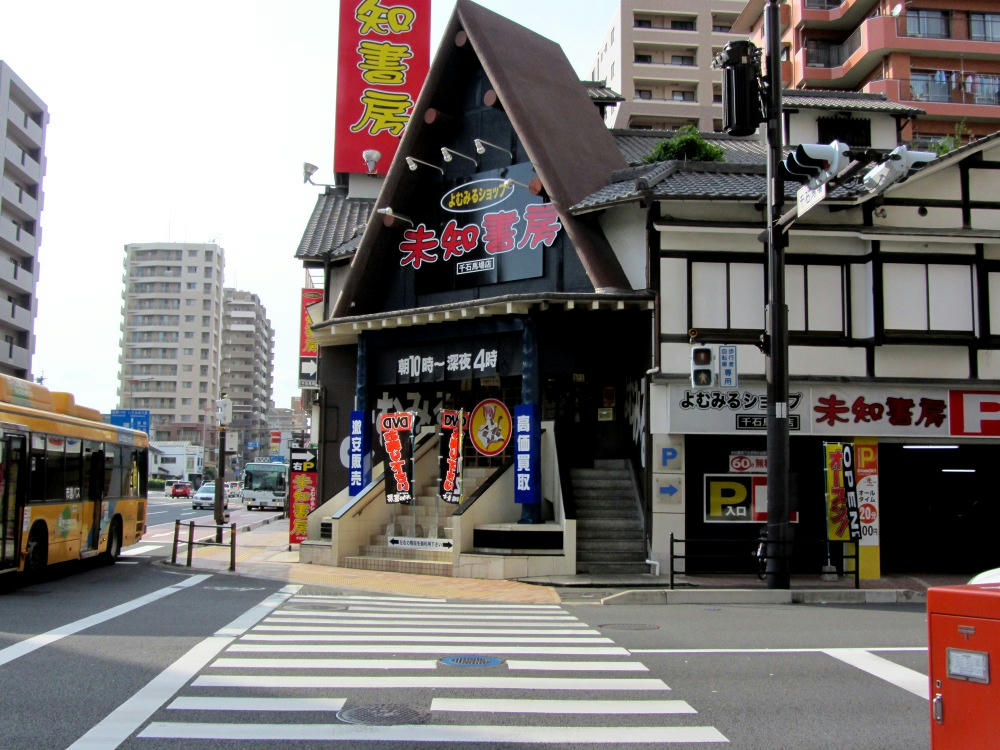 The building on the corner near my apartment used to be an NTT Docomo cellphone sales office. NTT closed this location down a couple of months ago. On June 14th, it reopened as a DVD and manga shop. The DVDs and CDs are used and unusually cheap (450 yen per DVD, 100 yen per CD, with no buyback policy). The manga are all new, but there's a lot of stuff that can't be found at the regular chains like Kinokuniya, and surprisingly, even the older stuff is still selling at the stated cover price. That means you can get volume 1 of One Piece at 300 yen, because that's what it was originally marked at 10 years ago.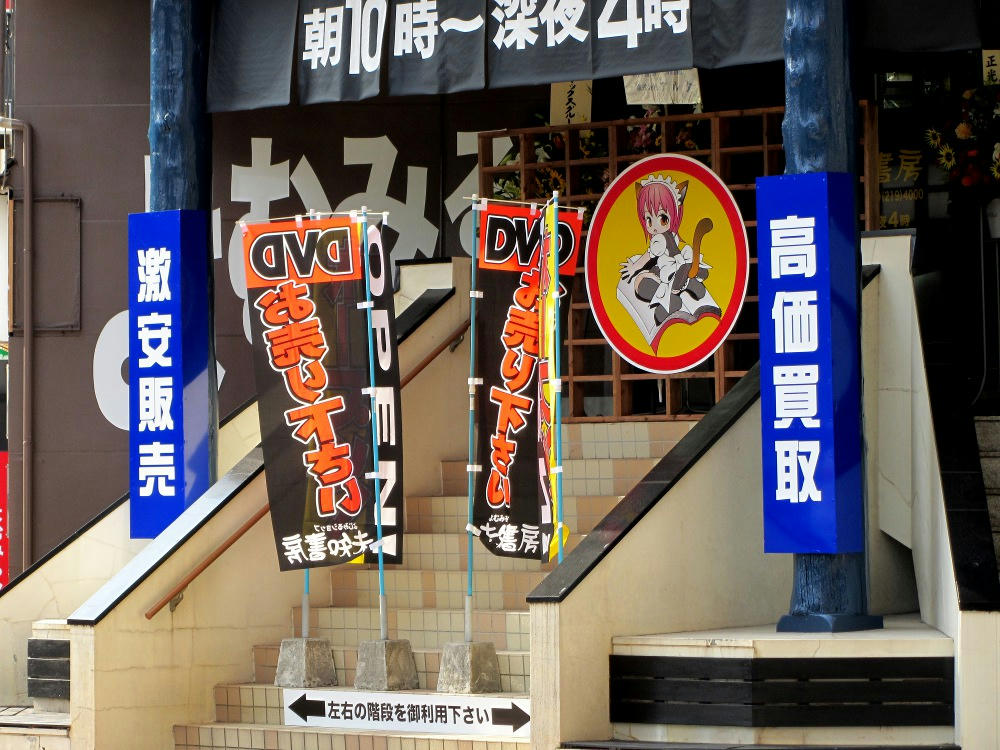 I don't really trust the DVDs, so I'm getting a dedicated DVD player for 8,000 yen ($80), rather than play them on my PC. But, at the equivalent of $4.50 USD, it's like renting them and not having to return the disks when I'm done. They have quite a few movies, and maybe 100 anime disks. Most of the music CDs are ignorable J-pop, but there are some anime soundtracks, too.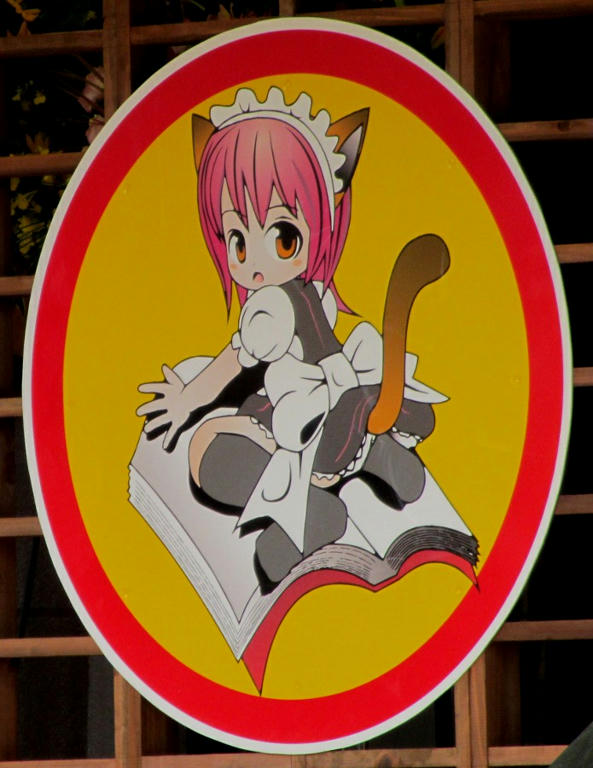 With the logo mascot, from the outside the place looks like an Akihabara maid cafe.