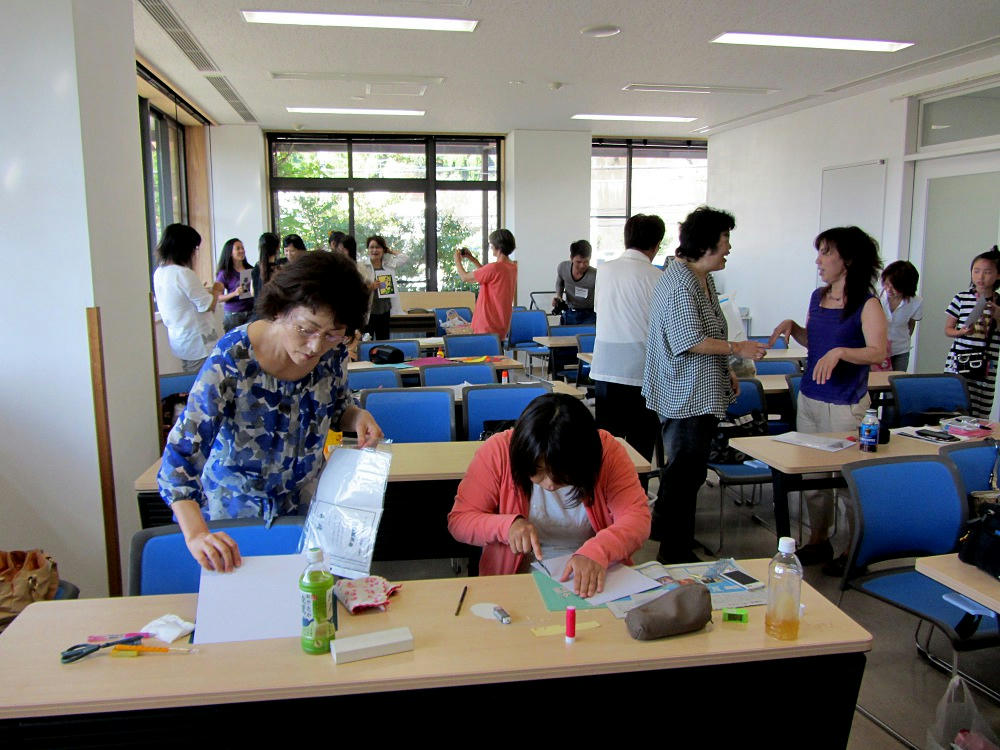 The local activities interest group held its third kiri-e class for the year on Sunday, July 21st. It's open to anyone that wants to sign up, but since there are a limited number of seats, it is first-come, first-served. This time, we were back in the meeting rooms of the Mirai-kan (Environmental Museum), along the Kotsuki river, about a 10-15 minute walk from my apartment. There were about 20 people, half Japanese, half from other countries. I didn't talk to too many people on that day, so I don't know what all nationalities were represented. One other person was from the U.S., a number were from the Philippines, Malaysia and Thailand, and I think one woman was from east Europe. I knew a few of the Japanese women from the Lunch Time English classes on Fridays at the International Volunteer Center. They were all first-timers for this class.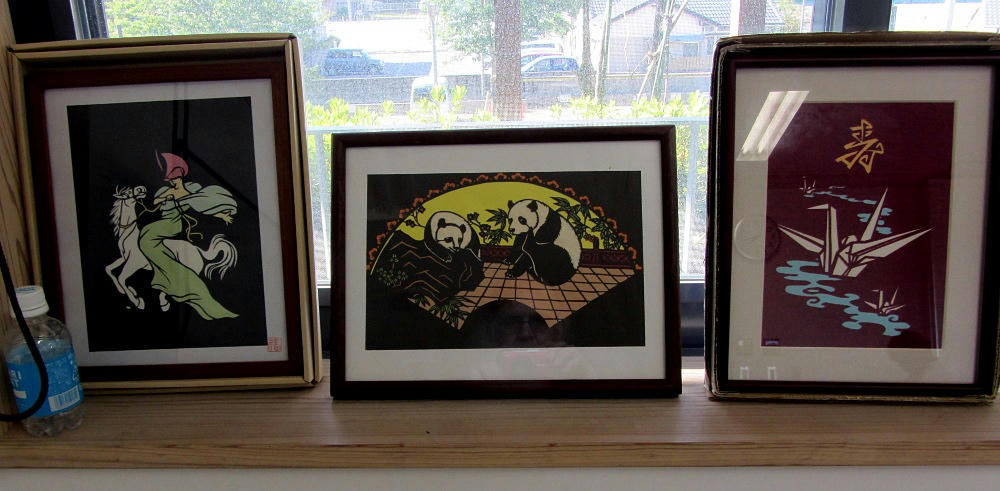 The instructor is a local school rugby coach, who likes doing kiri-e to relax. He brought a number of his more advanced works to show the group. He's partial to the designs of
Jiro Takidaira
.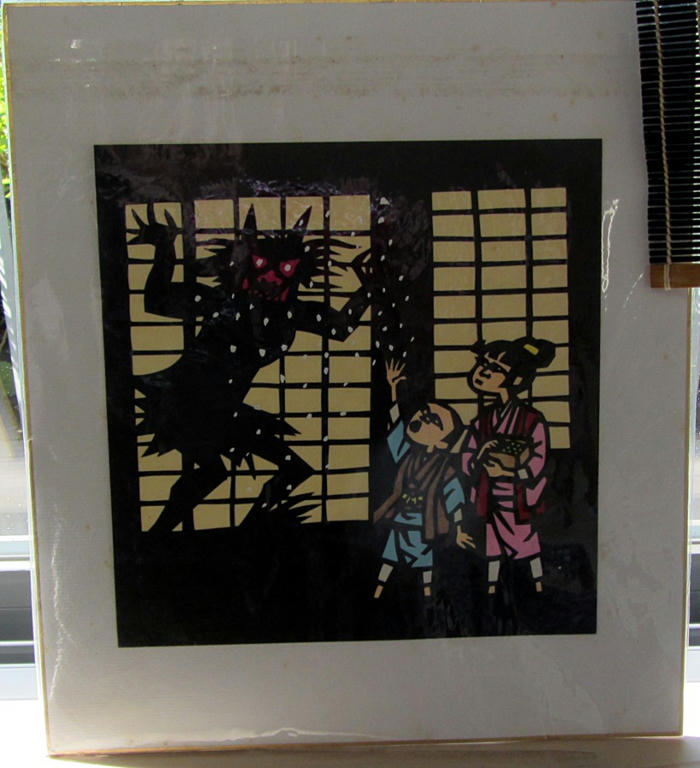 (Setsubun, when children throw beans to chase the demons out of the house.)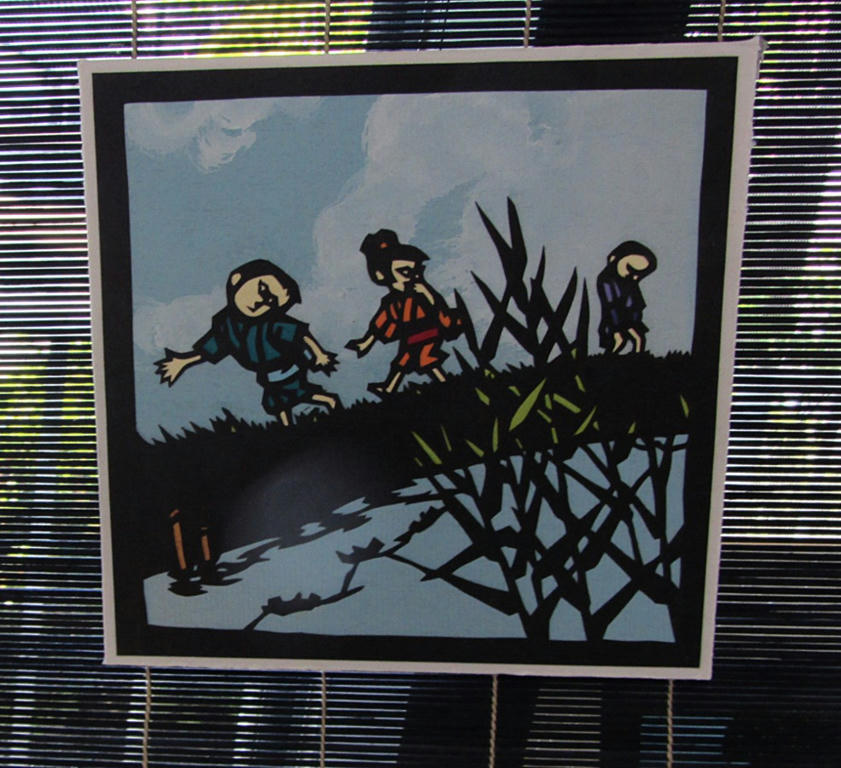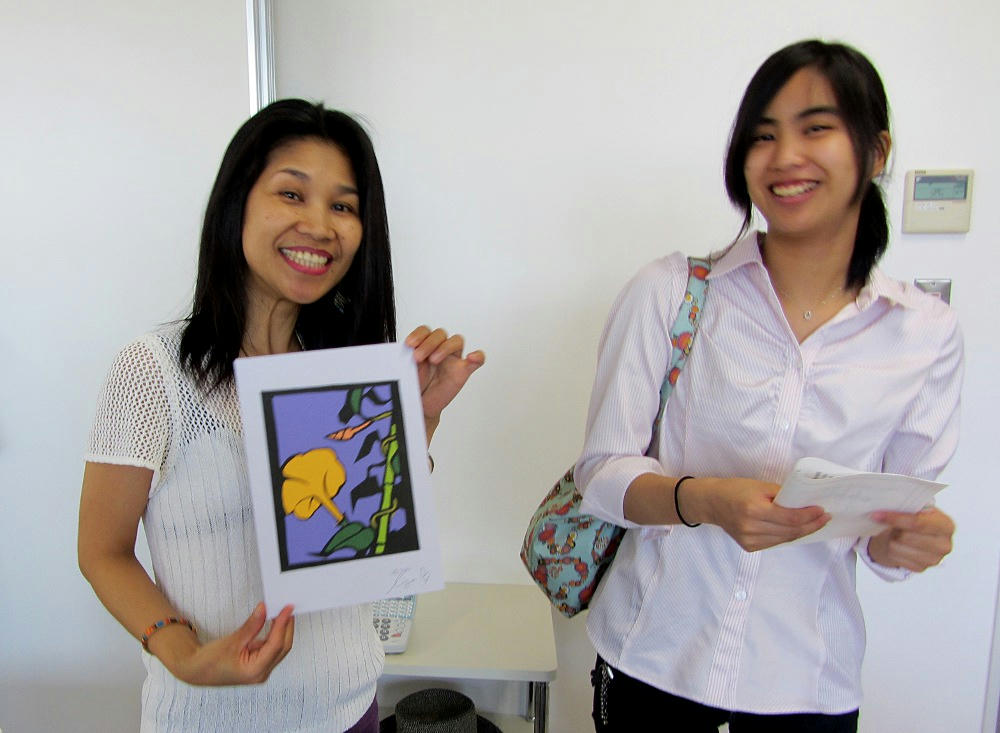 (2 of the Filipino women, with one of the finished kiri-e.)
The class ran from 1:30 to 4:30, but it actually wrapped up 15 minutes early, with everyone sweeping up loose bits of paper and pushing the chairs and tables back up against the wall. Since I've been in the class a few times before, I was enlisted to explain the instructions in English for the non-Japanese speakers, plus several people asked me for help at different times. I ended up spending over half an hour fixing other people's cut-outs, and only had maybe 2 hours to work on my own. The instructor had selected a semi-new collection of pictures to pick from, with 2 designs specifically for intermediate-level students. These harder ones are intended to take 4-6 hours to complete. I picked one of a farm cottage, which I might have been able to finish if I'd had the full 3 hours to work in. As it was, I still have about 30% of the background to remove, and to then glue in all of the colored paper. I didn't get a photo of it at the event.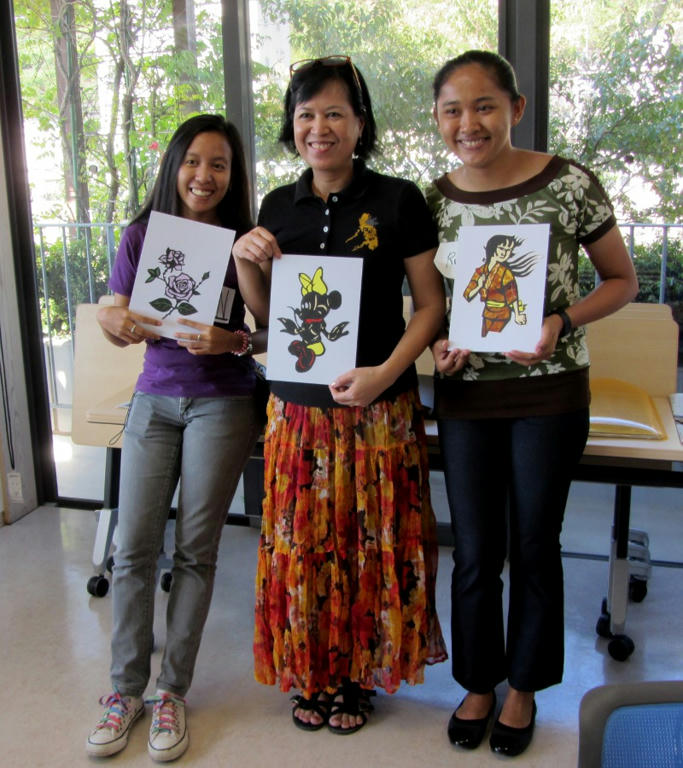 (3 more of the Filipinos. The lady in the middle has been to other events in the past. The two younger girls are new exchange students studying at the local university.)
No real food this time. Someone brought cookies and jelly candies as snacks - those went fast. Overall, it was a good time. The next class will be in September. 300 yen to cover the costs of supplies.