Ok, this is going to be an awkward story, but let's see what I can do.
Obon Yasumi (Obon Vacation) is a period that runs roughly one week in August. It's not really a holiday, but most families take the week to return to their hometowns for reunions and to visit the family grave sites. I didn't have any vacation plans this time, and pretty much stayed in Kagoshima and did whatever work that came in. On Sunday, the 18th, I wanted to do something a little upscale before Obon ended, so I took the family up to the hotel at the top of Shiroyama for an early dinner ($35 USD per person). There's a bus that runs twice an hour from the main Chuo train station, past Tenmonkan, then up the back of Shiroyama to the hotel. The closest stop along the line is a 10-minute walk from the apartment, in front of the Tully's coffee shop on Tram street. We got there at 4:30 PM, and the bus departed from the stop at 4:40. The street goes straight to the bay, then turns about 6 blocks short to head north. So, for about 5 minutes, we rode straight towards Sakura-jima. Nice sky, nice view.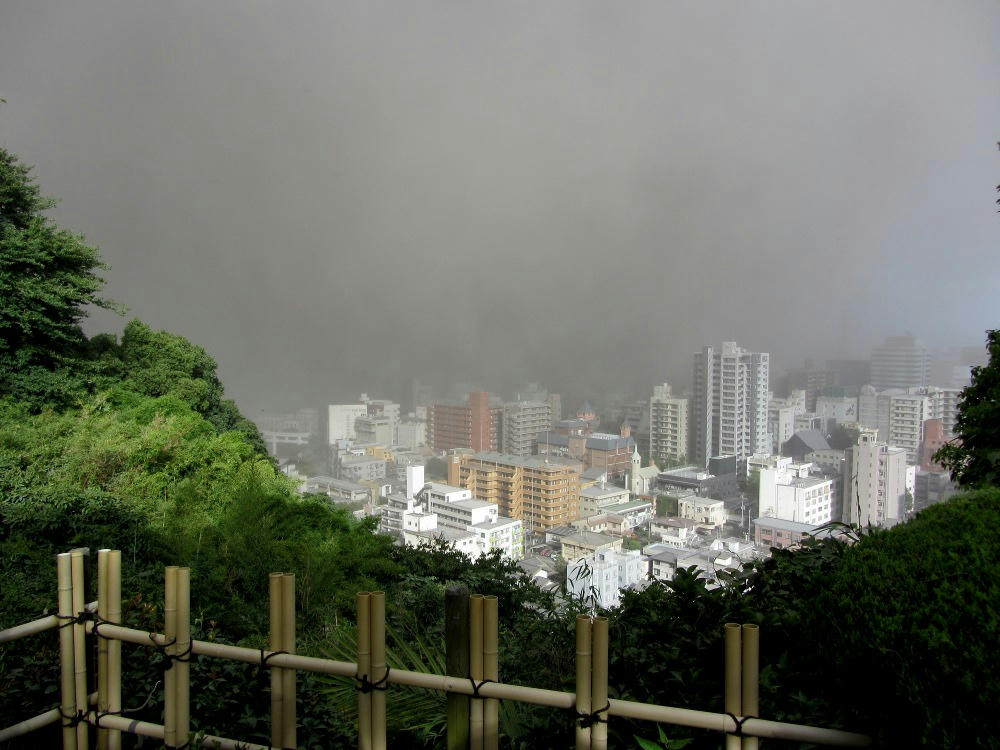 10 minutes later, the bus arrives at the restaurant at the south end of the hotel at the top of the hill. We get out and I'm preparing to take a nice photo of the group with the volcano in the background and... There's this solid wall of black, and half of the city has gone missing, including most of Tenmonkan. I was going to take several photos to show the progress of the ash cloud, but little balls of ash, like dehydrated rain drops, started plopping on the camera. I didn't want that on the lens, and certainly not inside the camera, so I retreated into the restaurant.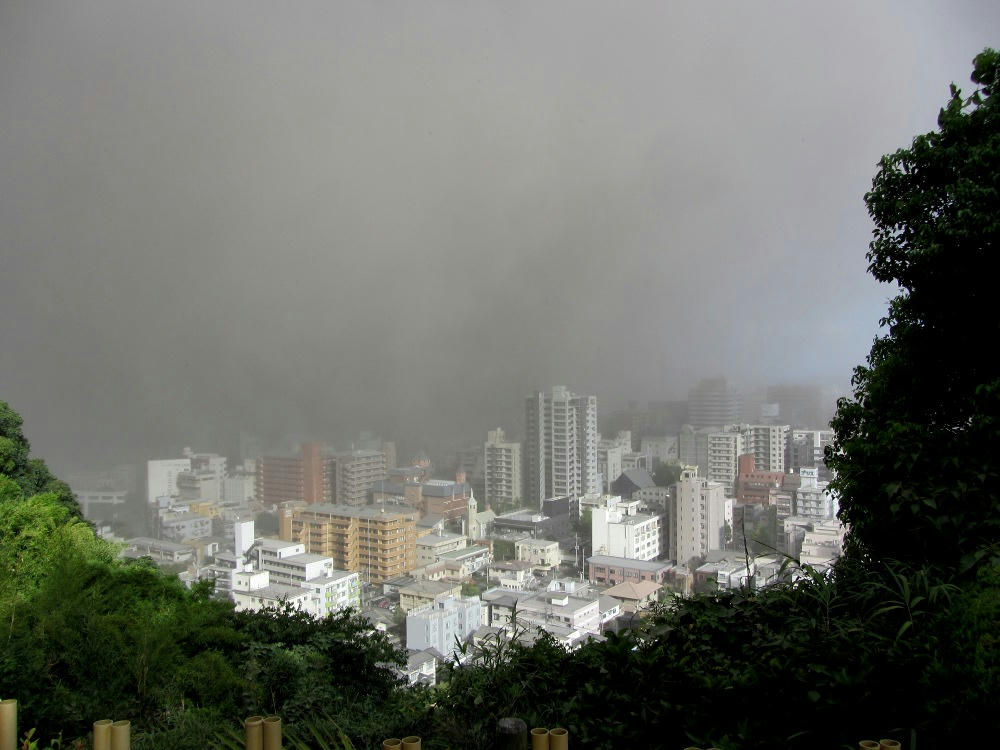 There was maybe 30 seconds between shots 1 and 2, and you can see the orange buildings at the middle left kind of disappearing into the cloud. According to the news, this was the largest ash eruption from Sakura-jima in decades, and the cloud reached a height of about 5 km (a little over 2 miles). Normally, the wind blows away from the city, but this time we weren't so lucky.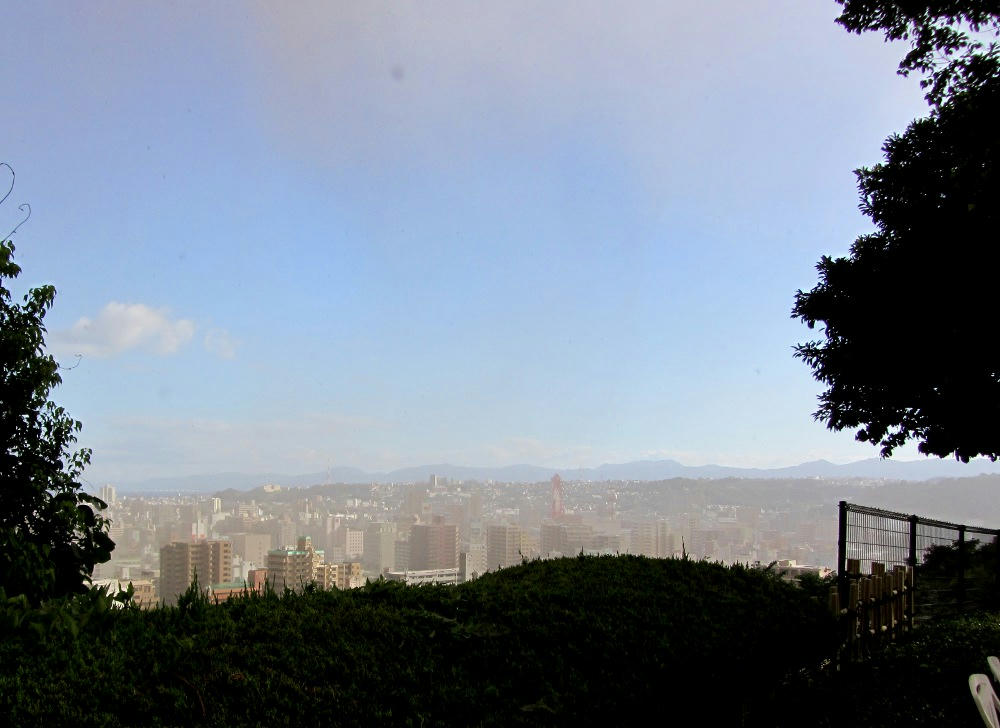 Turning 90 degrees south, the sky is still mostly clear, but the ash is already making the skyline turn gray. After the dinner, we took a taxi back to the apartment. At that point, most of the cloud was gone, and there was maybe a 1/16th to an 1/8th of an inch of ash on the ground. Nothing overwhelming, but still a pain to clean up after, and it gives us something to keeping chewing on for several more days.