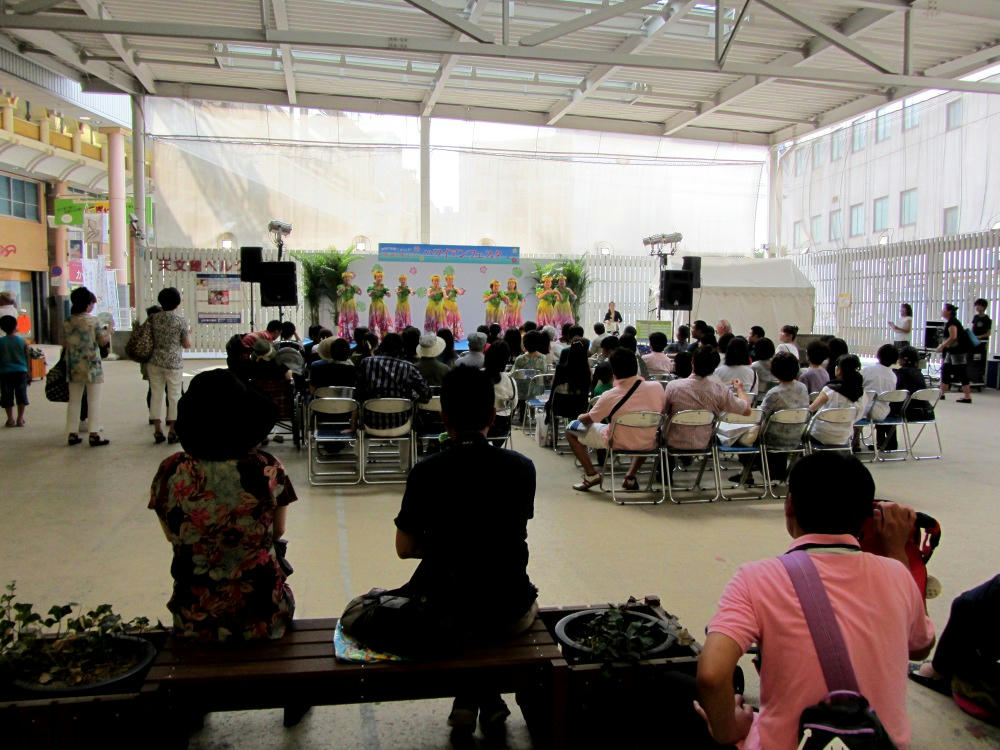 Over the weekend of the 18th, the Yamakataya department store hosted a Hawai'ian Festa in three locations across Tenmonkan. There were at least 2 live music groups playing in one of the performance rooms in the store itself, and other events in the plaza next to the Lotteria burger shop, and the plaza near the JAXA museum. One set of events was the hula dancing.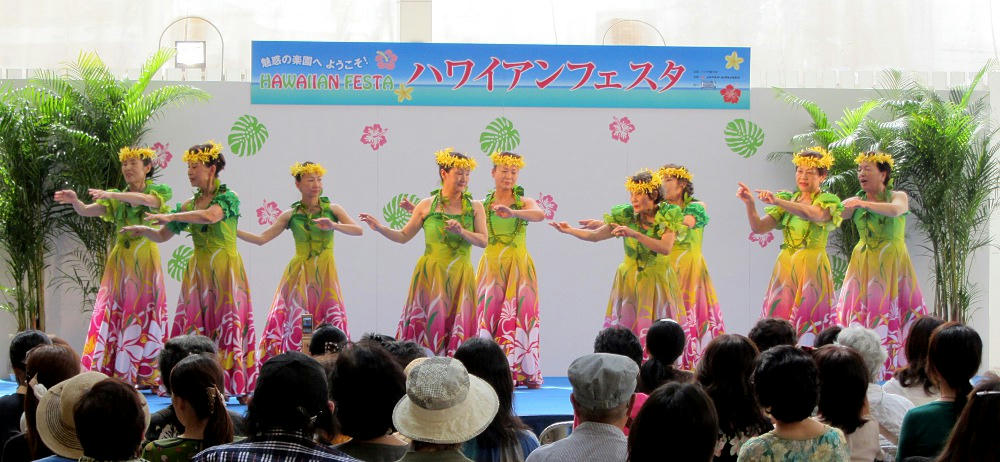 While I was watching one of the dances, there was a tap on my shoulder. One of the women from the Friday Lunchtime English lessons at the International Volunteer Center had recognized me. She mentioned that each group of dancers came from a different dance school in the city. The one performing at that moment practiced in Yamakataya. Her own group was the Maruya Gardens Dance School, and that she'd be dancing on Sunday, same place, same time. Since there were at least 10 different groups, that implies that there's at least 10 schools across Kagoshima, all teaching hula.
The woman in the white blouse standing to the left is the main announcer.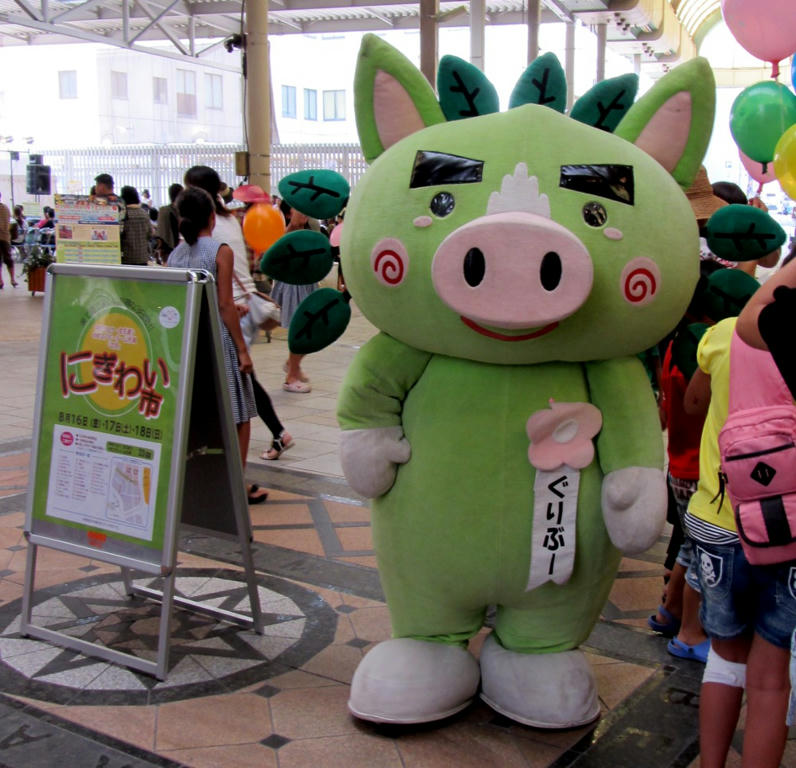 Also in attendance was Guree Buu (Green Pig), mascot for the flower gardens supported by the city.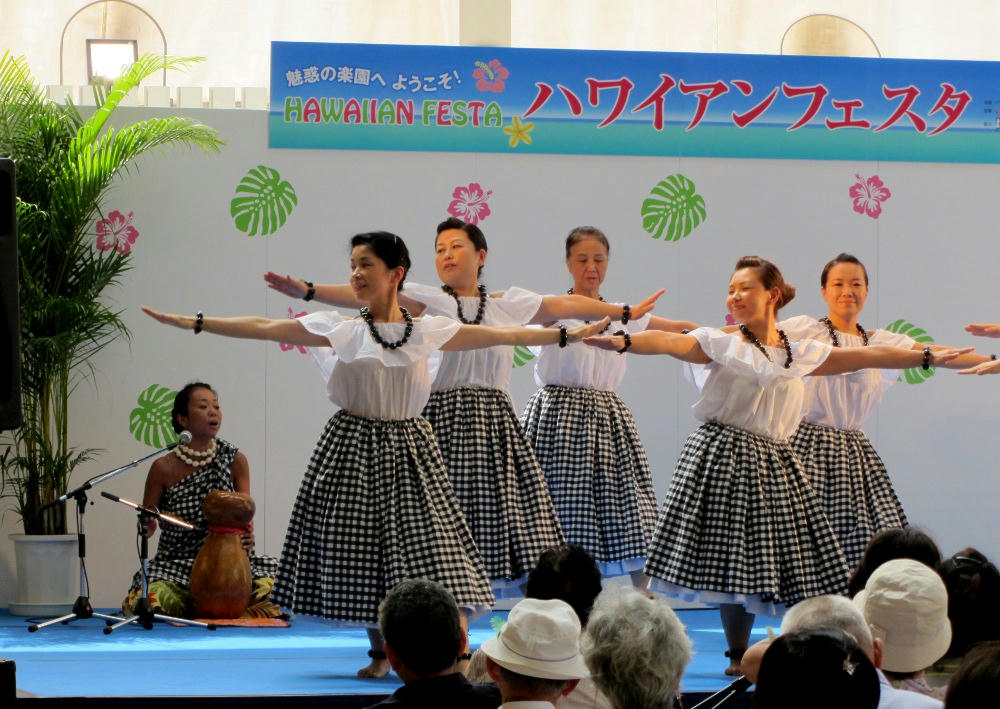 This group performed on Sunday. It was the only one with a live musician. All the others used recorded music.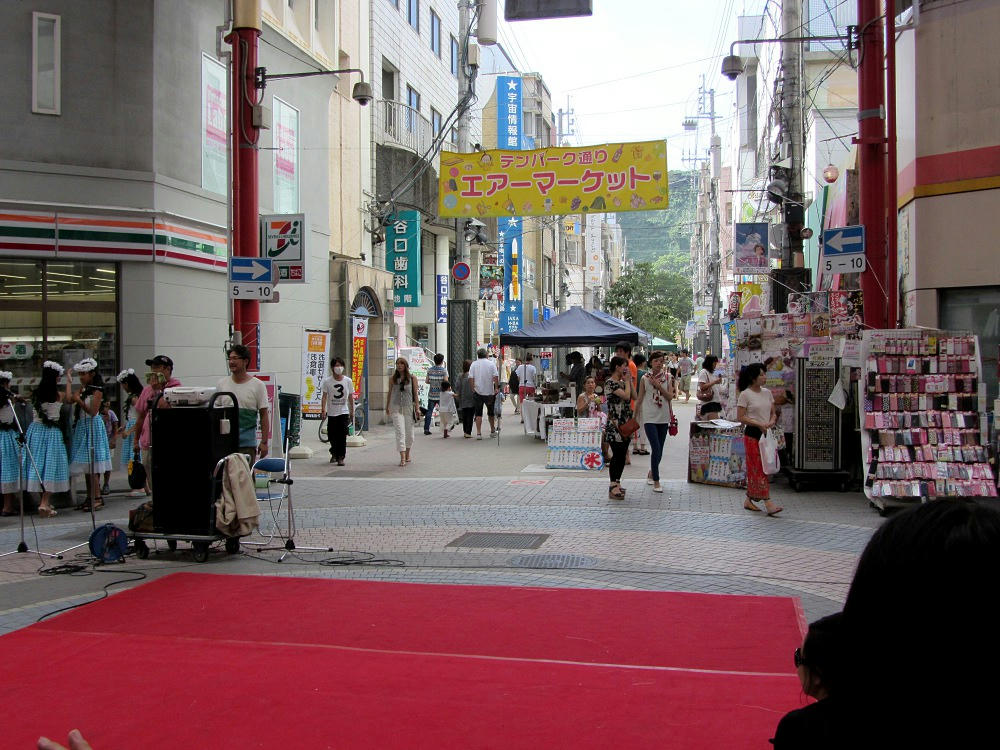 On Sunday, over at the second plaza.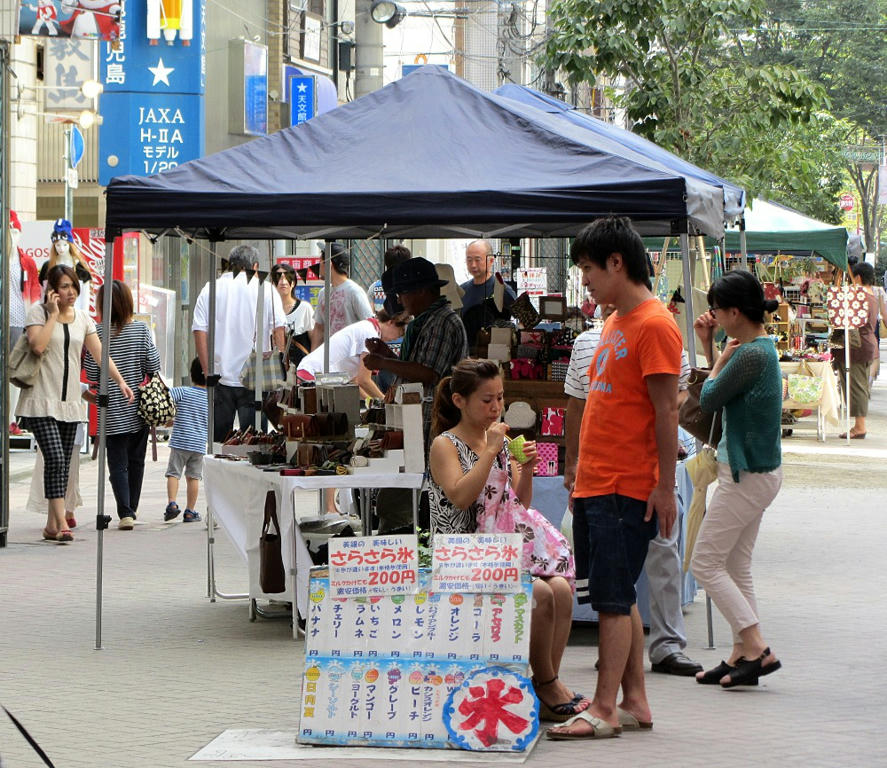 The tables selling crafts and handiwork are set up only on the weekends. Note in the background to the left the sign for the JAXA museum (JAXA is the Japanese version of NASA).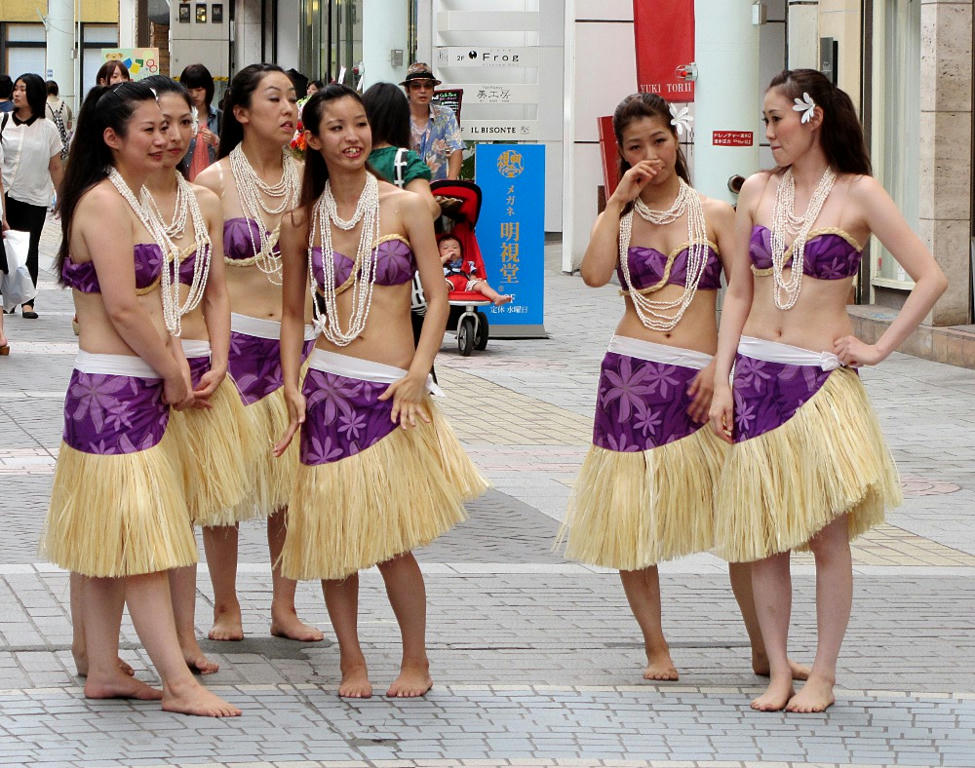 This was the only group to wear what looks like real Hawai'ian hula outfits.