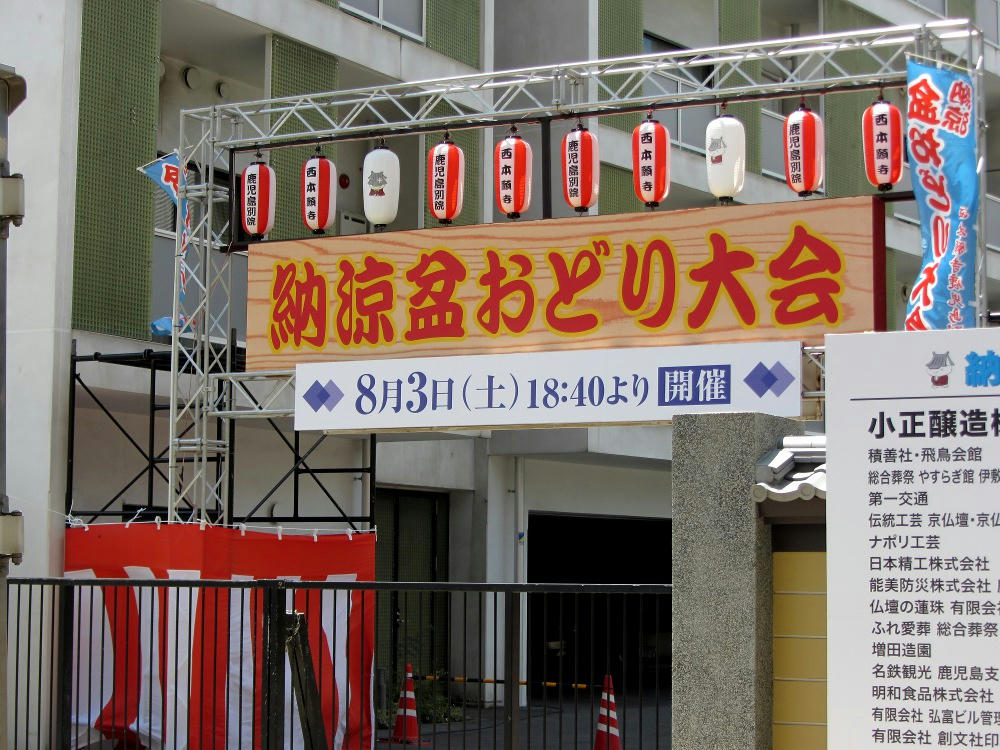 Obon
is that time in Japan when families welcome the spirits of their ancestors into their homes for 3 days. It's not really a recognized national holiday, but most companies allow employees to take a full week off to either travel overseas on vacation, or to visit their home towns. The exact dates vary between regions, and companies, with some people already having had their vacations a couple weeks ago, while mine will be the week of Aug. 11th. It's a Buddhist ceremony, so all of the Buddhist temples will be doing something at some point. Honganji, the western style temple next to Tenmonkan (the one
that was being reroofed
a few months ago) held a dance event from 6:30 PM to 9 PM the evening of August 3rd.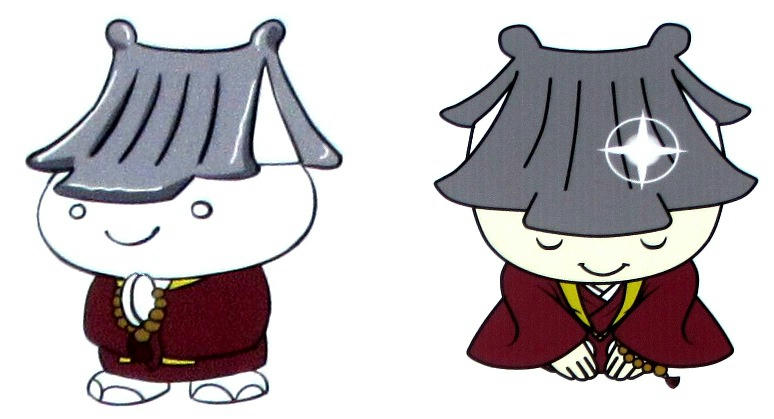 (Just about everything has a cute mascot now, including the Hongonji temple.)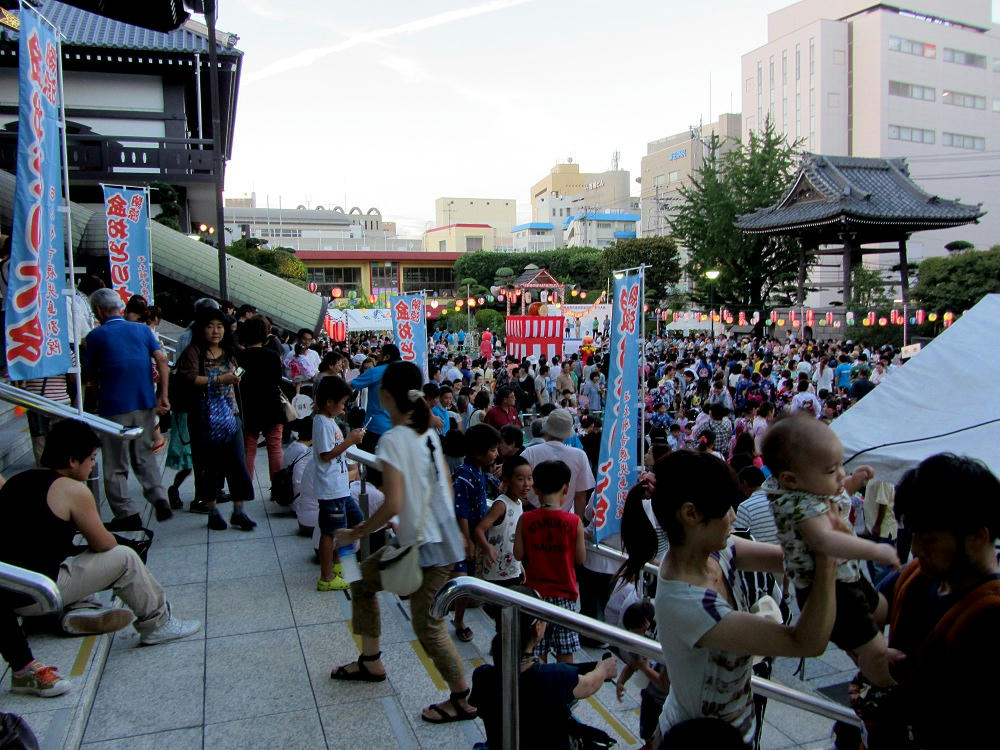 Things started off with a stage show and photo op featuring two of the main characters from the children's anime show,
Anpan-man
.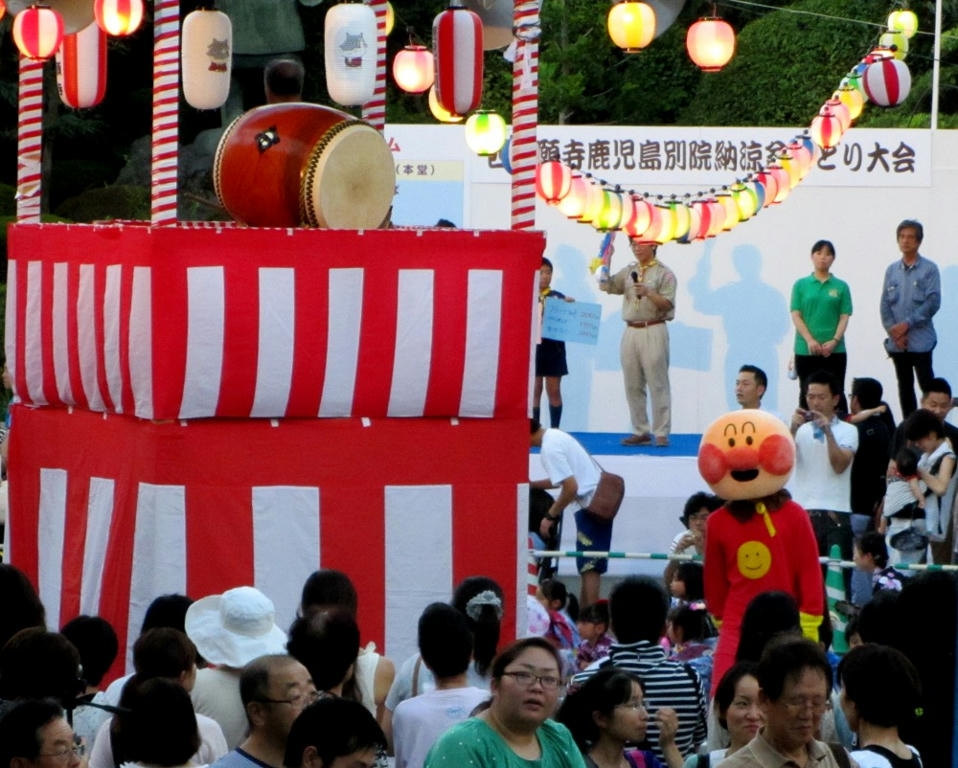 Anpan-man.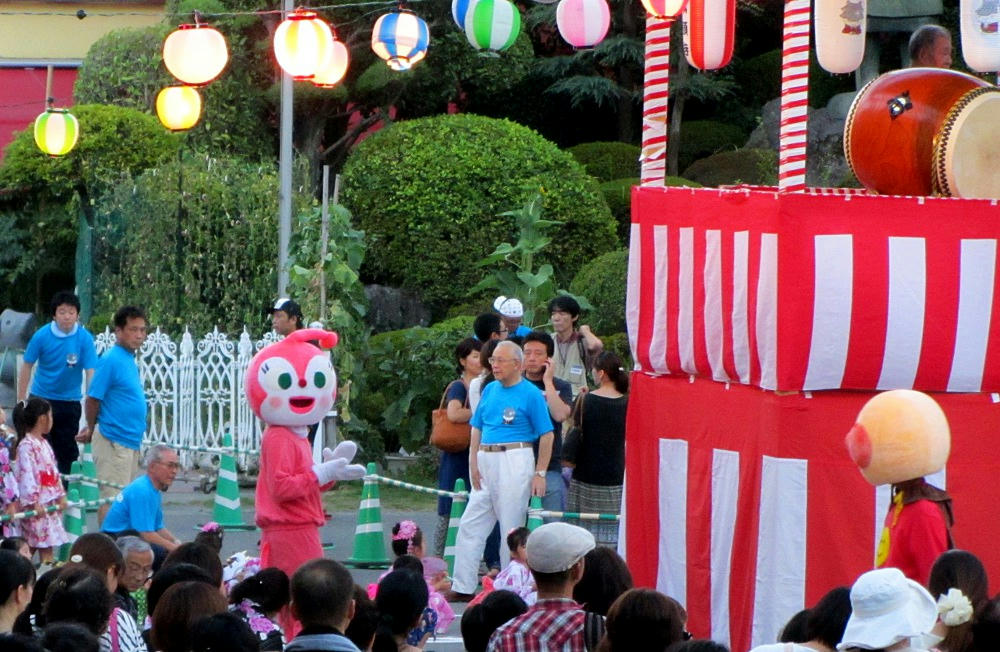 And Dokin-chan.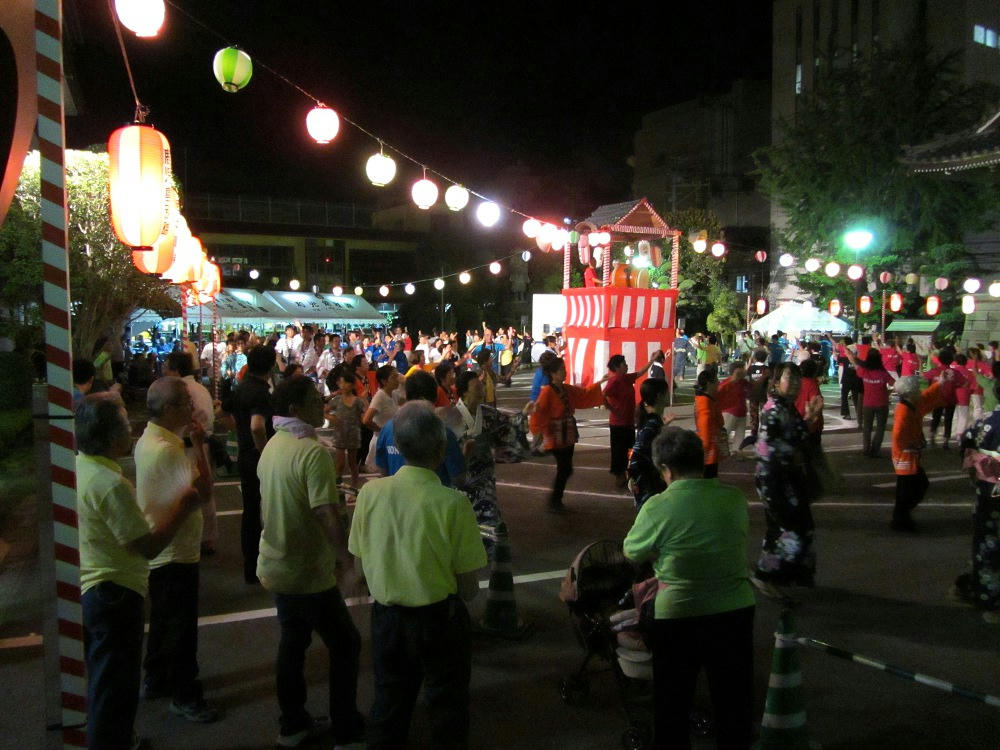 When the sun went down, the traditional dancing started, with the rhythm being set by the drummer in the tower in the middle of the parking lot.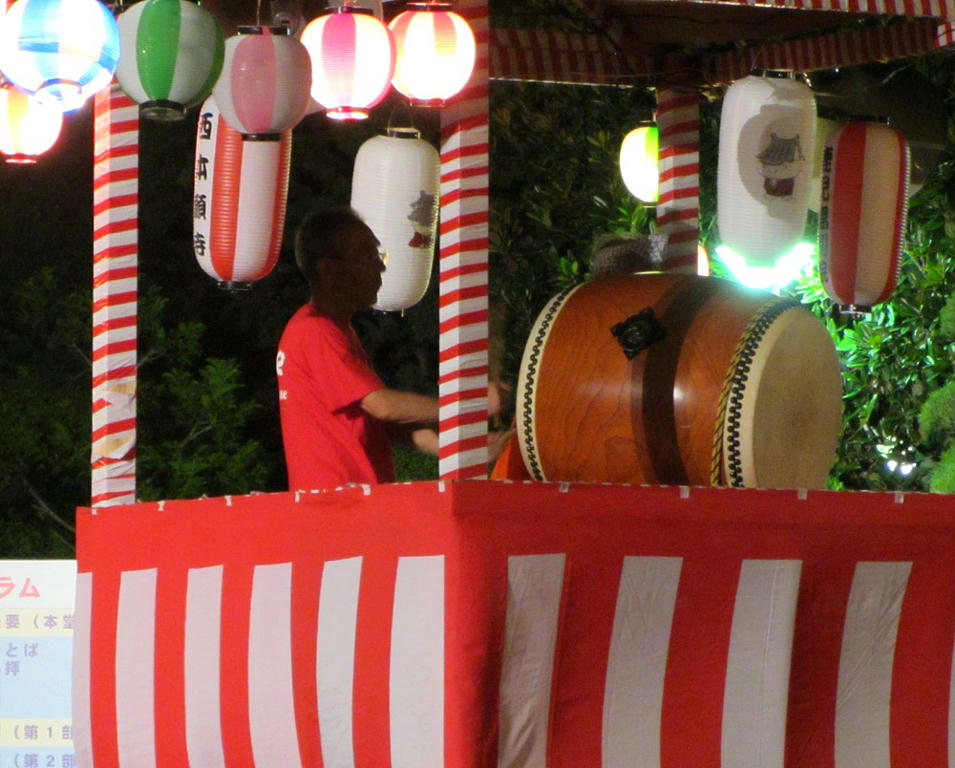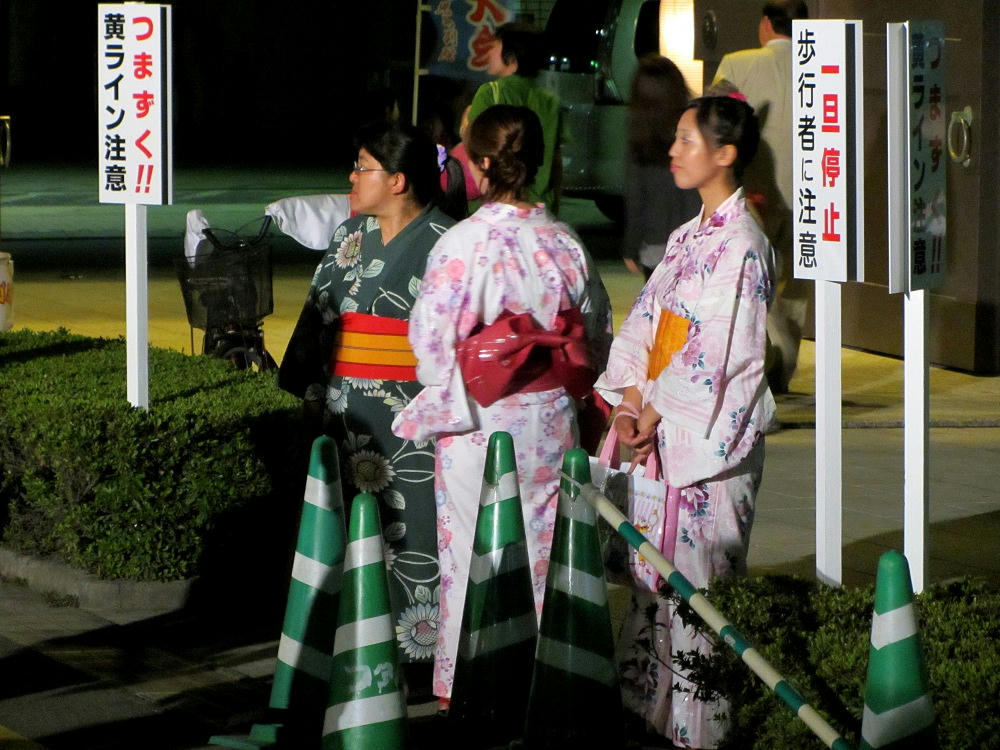 Quite a few men and women wore
yukata
.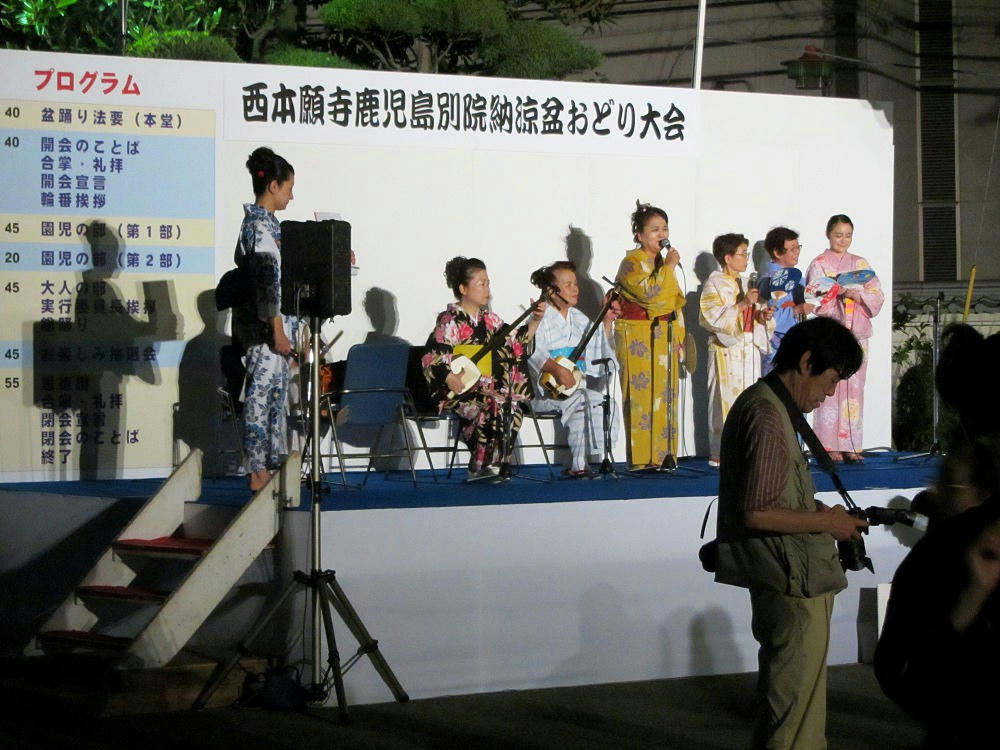 The announcer stood on stage at the far end of the parking lot. Several of the songs were just recordings from a CD, but at least 2 were performed live by the women shown here. Anyone could join in the dancing if they wanted to, although the average age of the people participating was around 45 or 50.
Youtube video