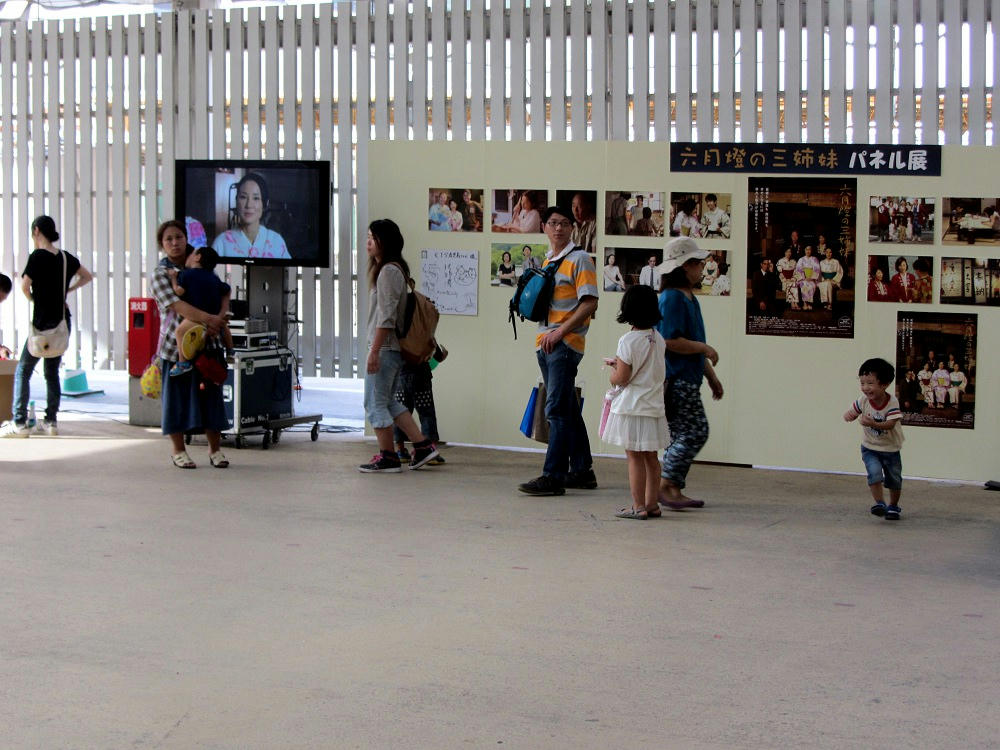 (Advertising for some of the TV shows airing on KTS.)
On my way home from the Volunteer Center, after looking at the KTS stage on Saturday, I made sure to go through Tenmonkan to see what was happening in the open space next to the Lotteria burger shop. Everything had been taken down for the night, but there was a poster listing the event schedule for the entire weekend, and on Sunday there was supposed to be a dragon dance on the hour 4 times during the day, plus advertising for Honda Motors and JA (Japan Agriculture). All I really cared about was the dragon dance, so I came back the next afternoon.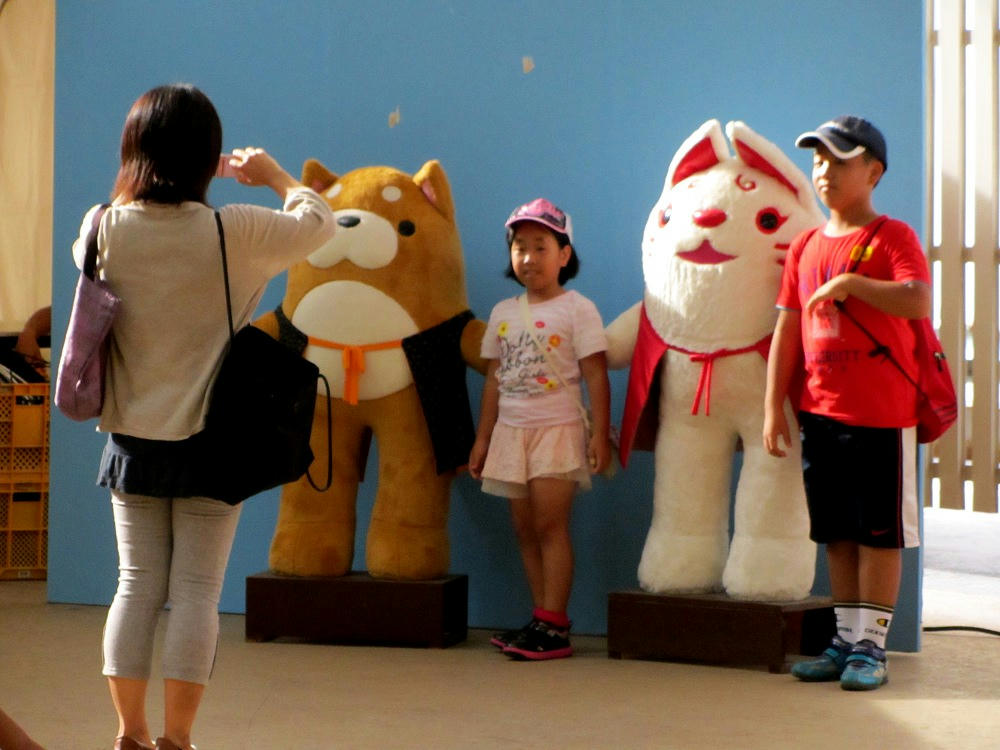 In one corner of the space, a small stand was set up for kids to pose next to figures representing some of the local mascots.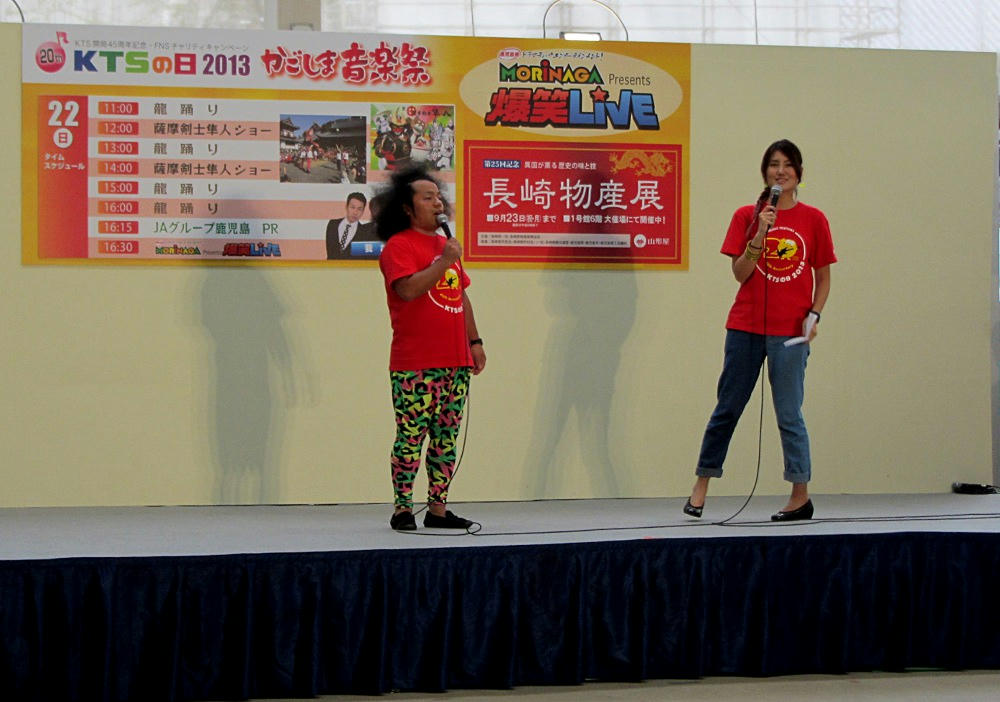 At 4 PM, two of the KTS announcers came out to warm up the crowd for the dance. I'm not sure about the woman, but the guy had been here for KTS Day last year.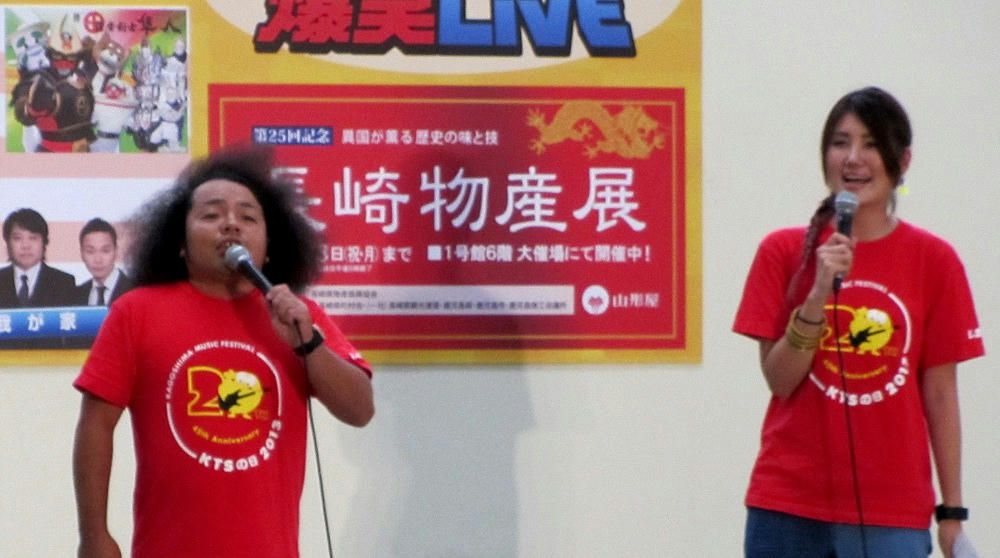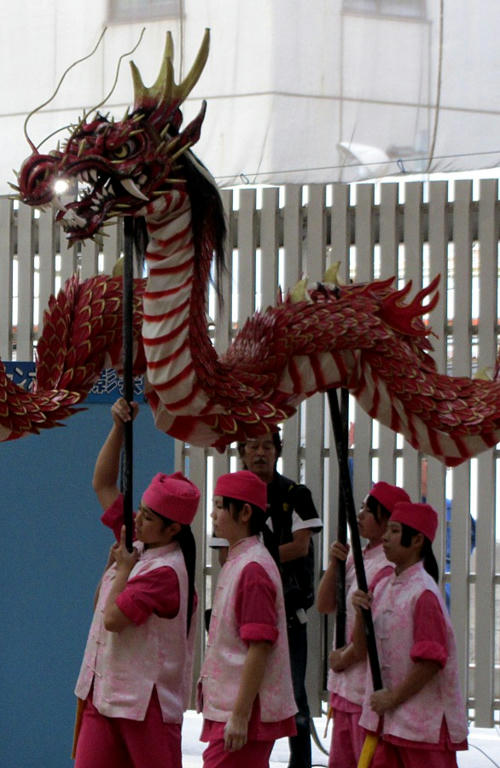 The dance consisted of close to 20 musicians on horns, drums and symbols, while maybe another 40 people worked the 2 dragons. While the dragons are Chinese in design, I think everyone performing was Japanese. Occasionally, someone on the other side of the fence would light off strings of firecrackers, which were surprisingly loud.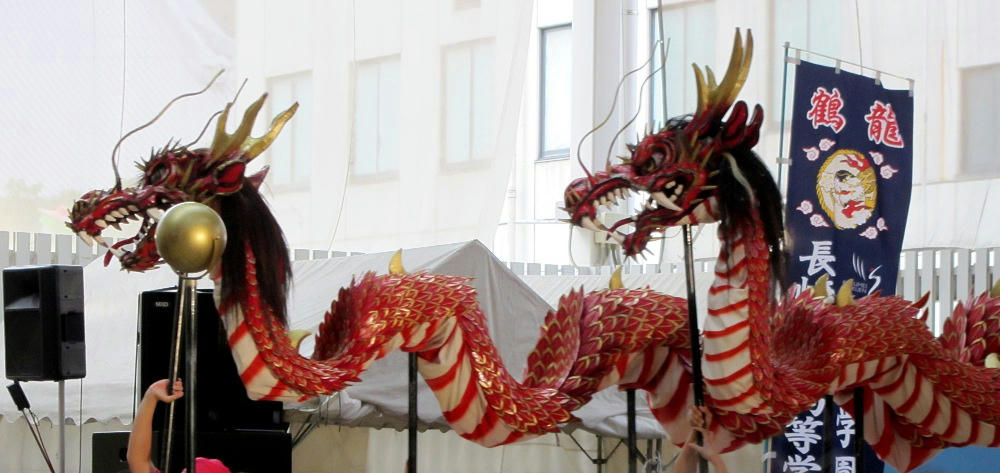 I had the camera on, and I'd thought I had pushed the record button, but about 3 minutes into the dance, the screen went dark. I turned the camera back on and made sure it was recording. When the dance finished, I only had the one movie file, so I'm embarrassed to admit that for 3 minutes, I was panning the camera around and zooming in and out for no apparent reason.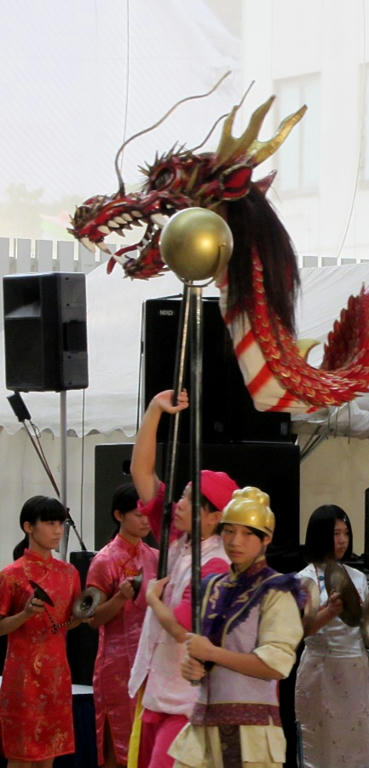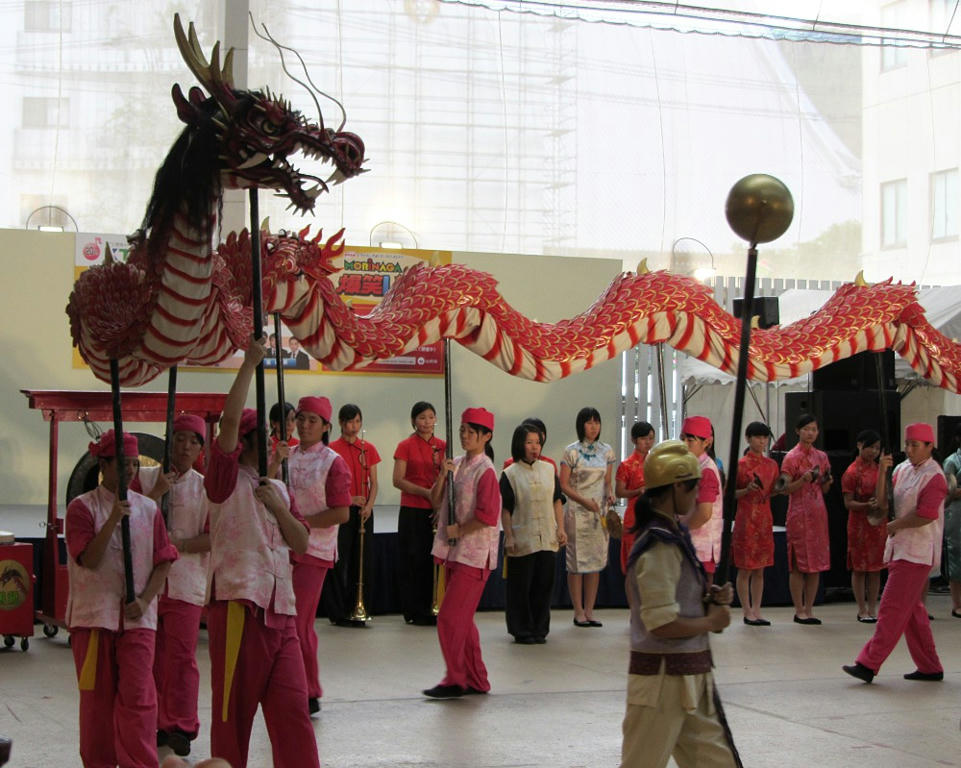 Fortunately, I still managed to get close to 6 minutes of video of the dance.