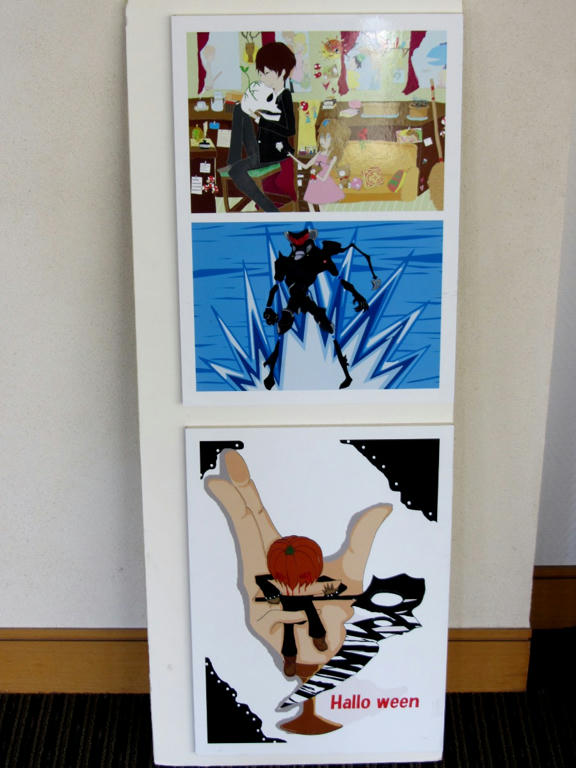 The second floor of the International Volunteer building often has advertising of some sort for the local area technical schools. This time, they were showing the works of students at an art school. I really like the Halloween character.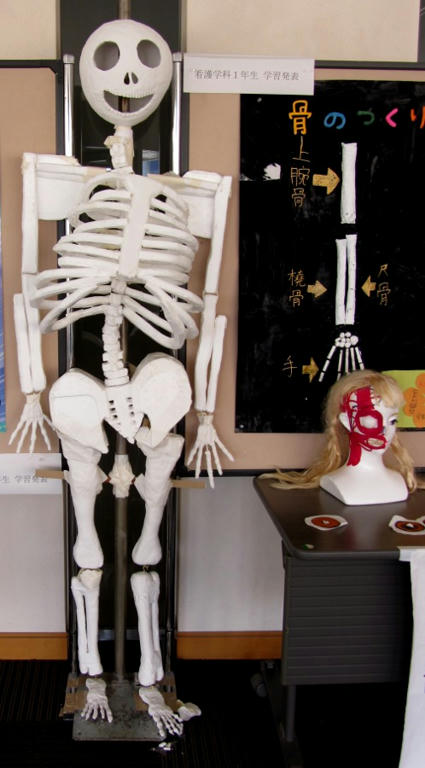 When I first saw it, I was convinced that this skeleton has the face from the Nightmare Before Christmas movie character, Jack.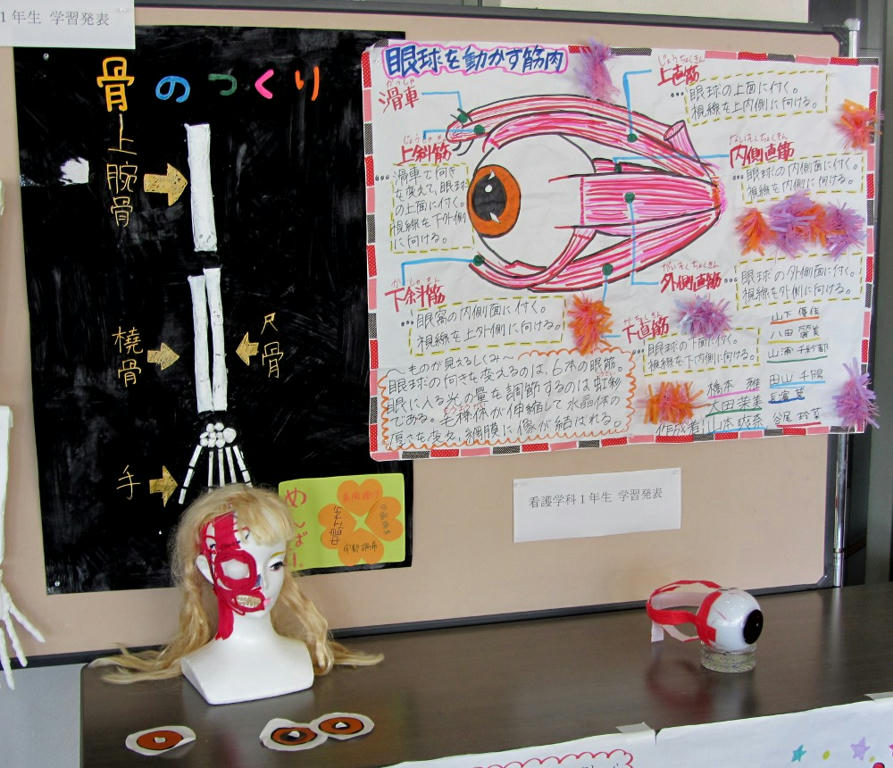 Some of the art looks like it's intended for assisting in medical studies, or biology classrooms.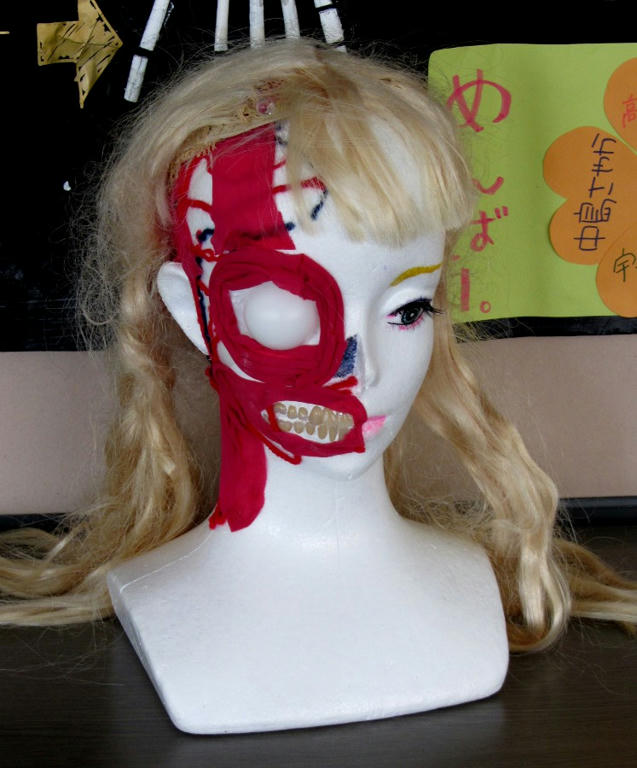 Modeling clay over styrofoam.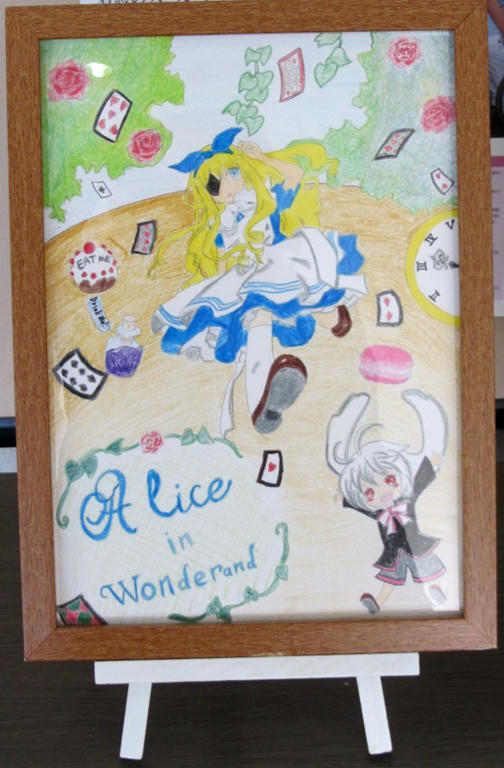 The character in the lower right corner is based on either
Clamp
, or the
Are You Alice?
manga.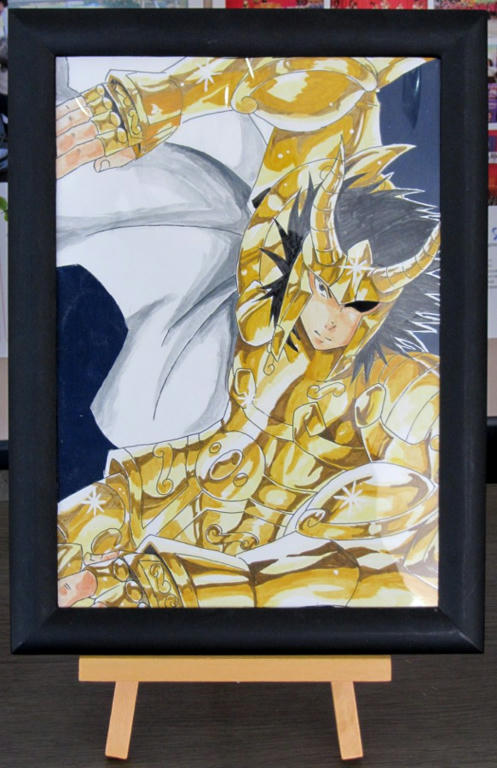 This looks like a
Saint Seiya
character.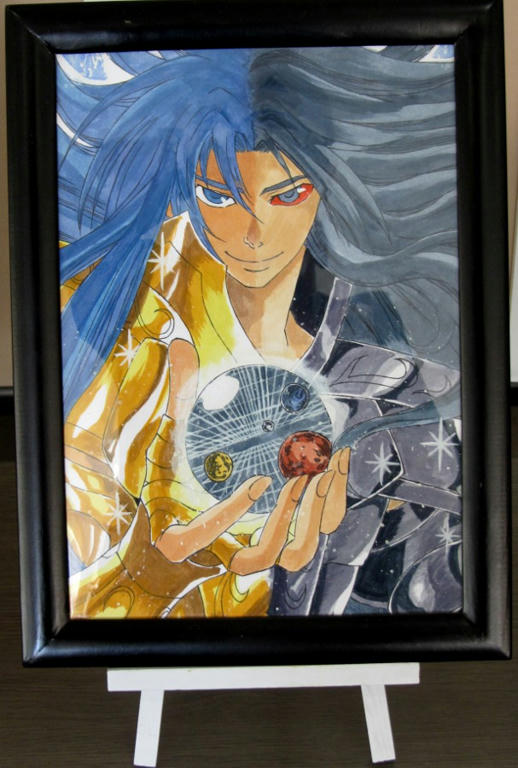 No idea, but it is an interesting attempt.