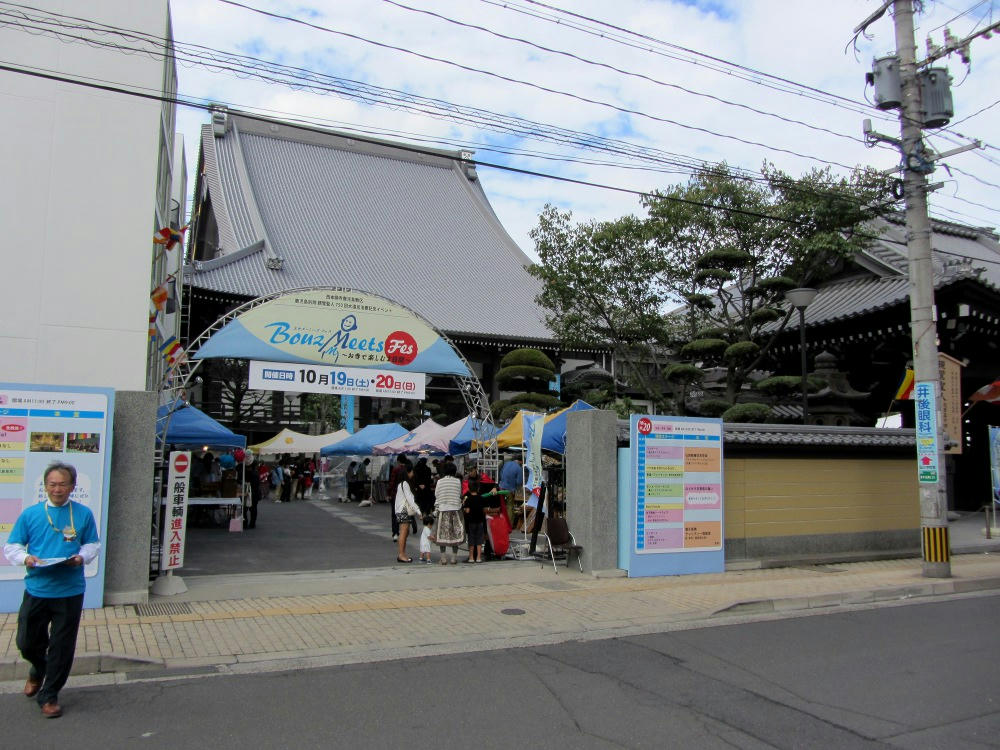 As mentioned in last week's entry, the Honganji Buddhist temple near Tenmonkan held a "Bouzu Meets Fes" (Meet a Priest Fest) on Oct. 19 and 20. It was kind of an open house, with a chance to mingle with various priests, look at booths selling arts and crafts, get some food and watch some stage shows. A wedding ceremony was scheduled for Sunday, but I was busy that day and had to skip that.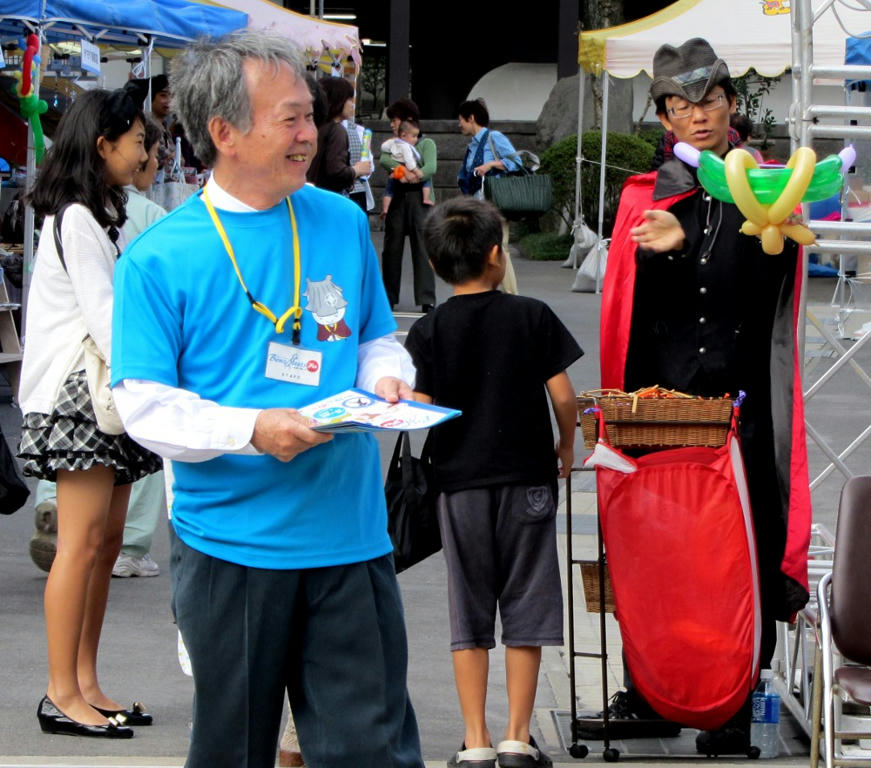 Balloon figures for the kids.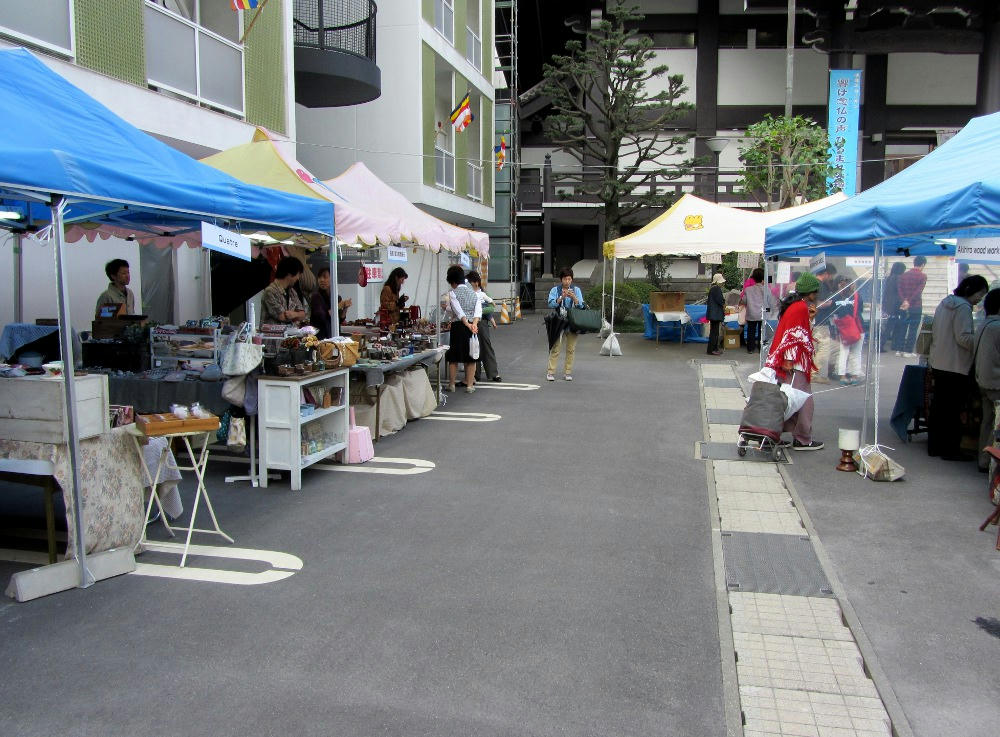 Arts and crafts booths.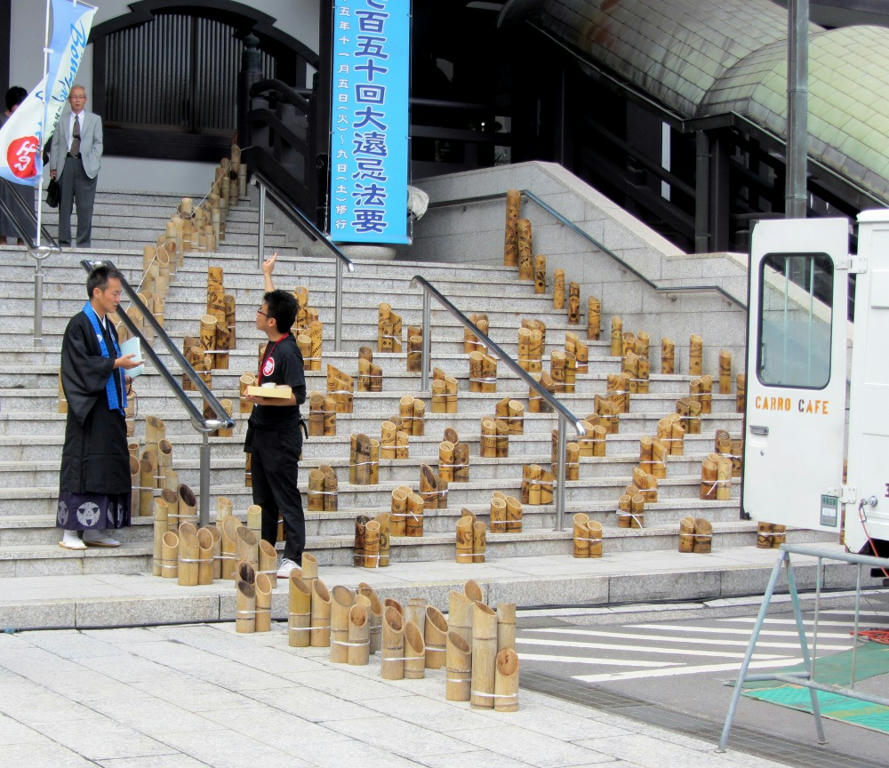 The bamboo stands are apparently for flowers for use in a Buddhist ceremony.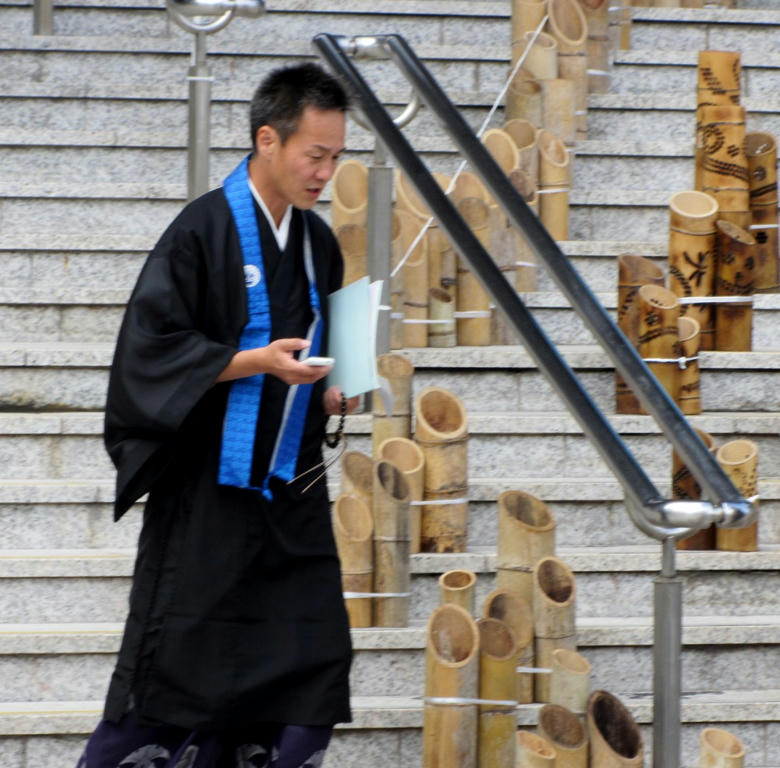 One of the priests. The entire event was pretty friendly, and several priests approached me to talk while I was standing around. They gave me some leaf-shaped bookmarks and a post card.
A view of the stage area. At the time, they had a table set up for a live radio broadcast for Mu FM, with interviews with a couple of the priests. Later, they had a rock band playing, but the song was interrupted midway because of technical issues. It was a good thing that the covered tent was set up, because the wind shifted at around noon, blowing a huge ash cloud into the city. I had my umbrella with me, and it was weird hearing the "pat-pat" sounds of a brisk rain and looking up and seeing an absolutely dry umbrella.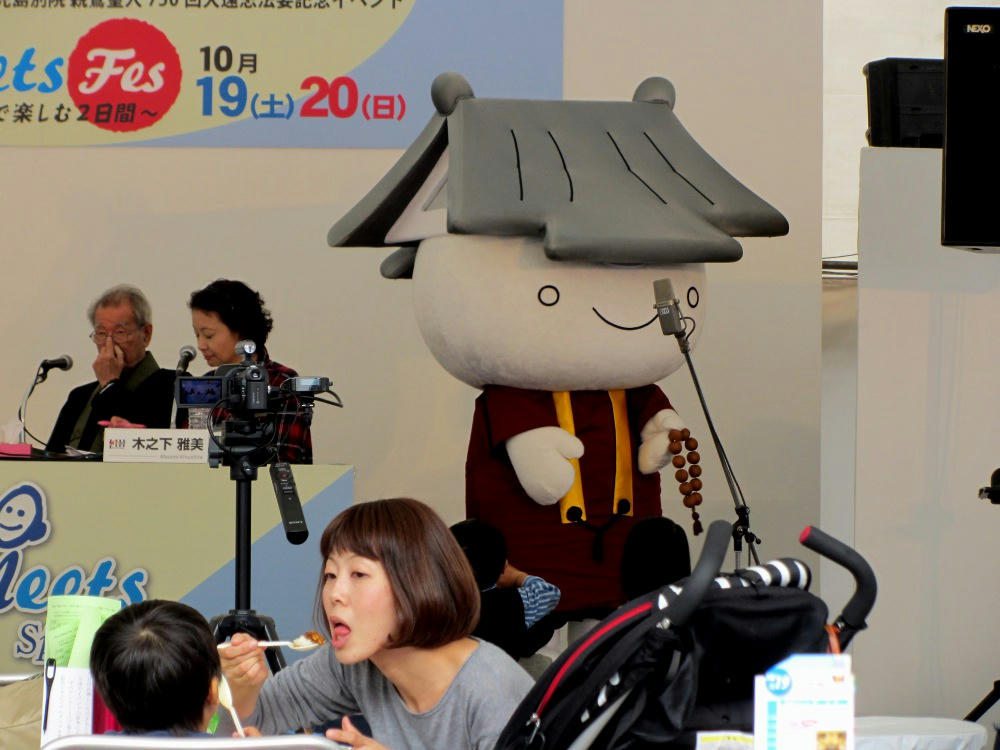 The Honganji mascot.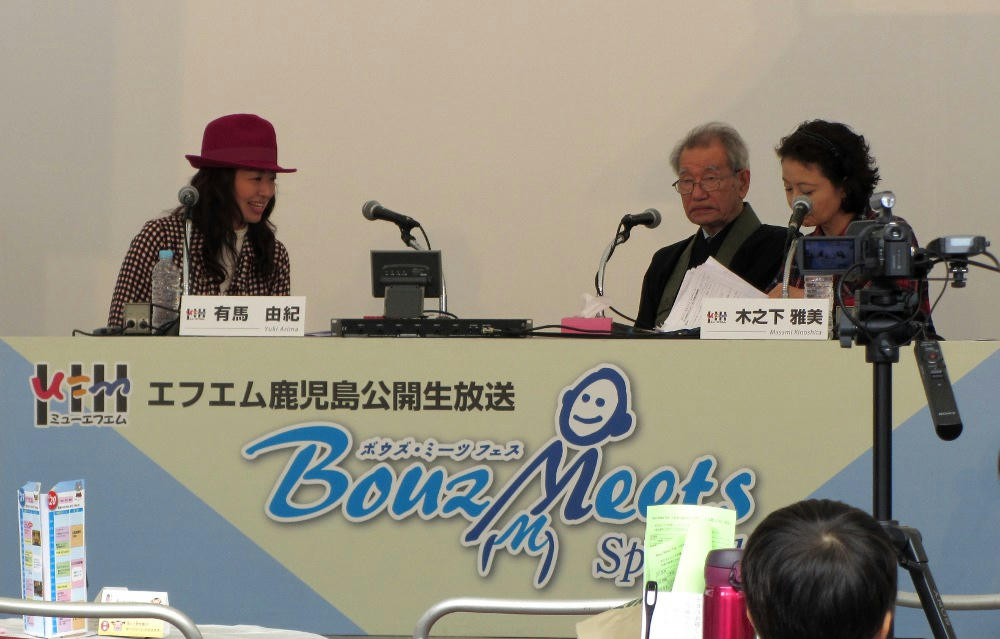 The two Mu FM co-hosts and one of the Honganji senior priests. The first priest just read the history of the Kagoshima temple from a prepared statement, which was boring.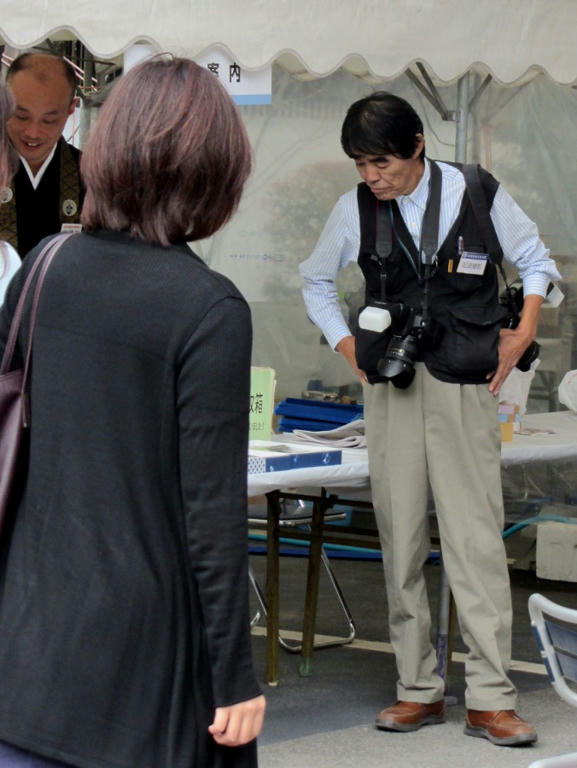 One of the press photographers working the event. Overall, the event was ok, but the heavy ash fall probably contributed to the light turn-out while I was there.