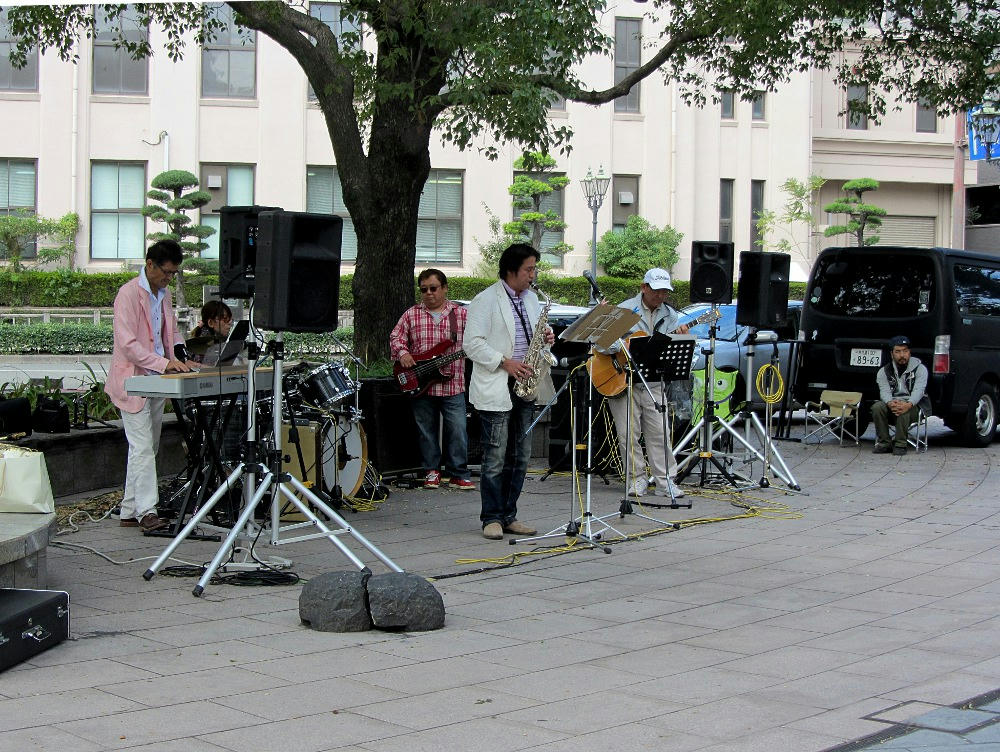 The weekend of Oct. 19, the Honganji Buddhist temple, between Central Park and Tenmonkan, was holding its "Bouzu Meets Fes" (Meet a Priest Fest). I had some time to kill that morning so I headed in that direction around 11 AM. Rather than take my regular route, I was walking a couple blocks farther west, which brought me within earshot of the Terukuni shrine, and Central Park. I could hear music from a block away, and I wondered whether there was a different music festival in Central Park this week. However, as I actually got to the park, I could only see one jazz band set up, no advertising, and no other acts waiting to step up.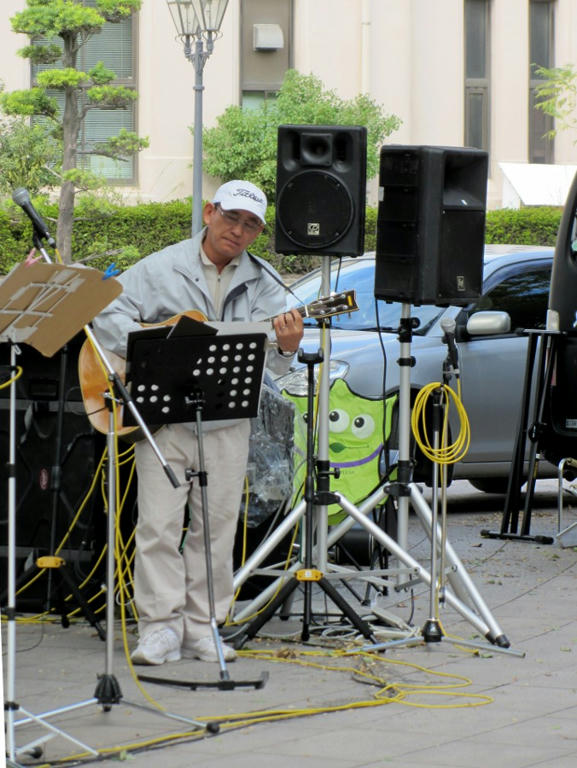 I only heard them play two songs, both Beetles covers.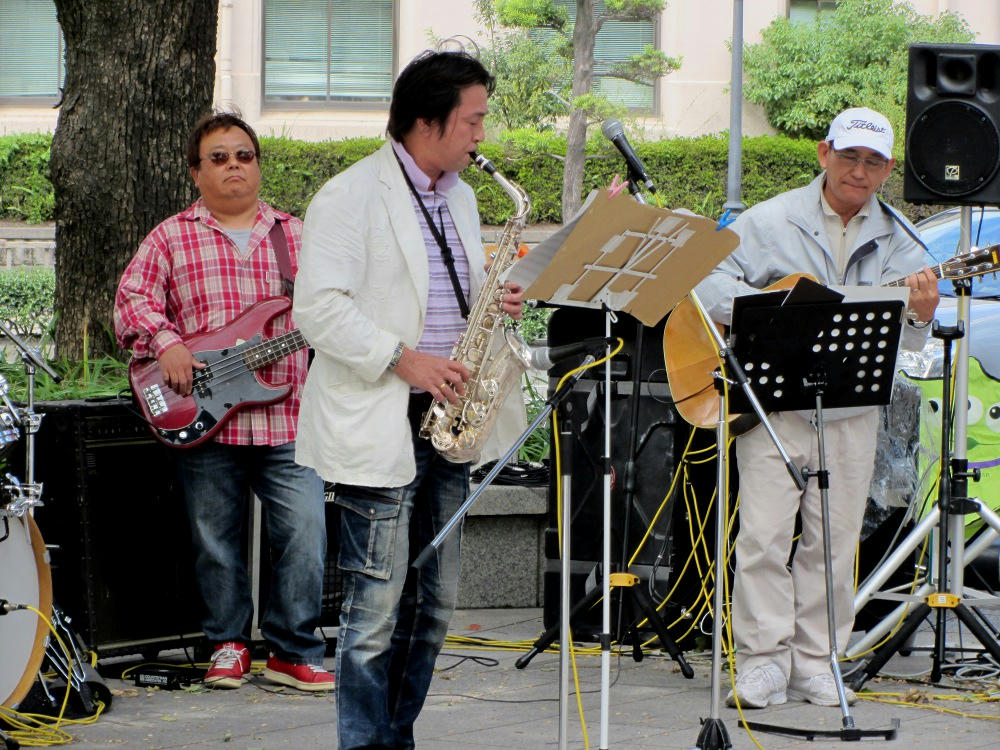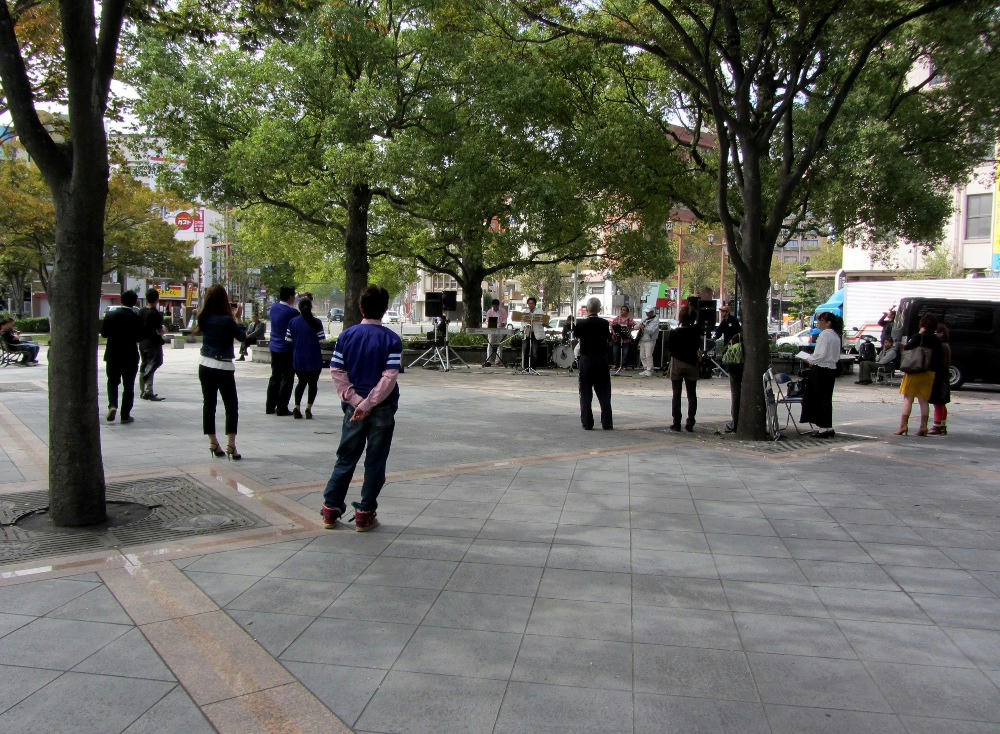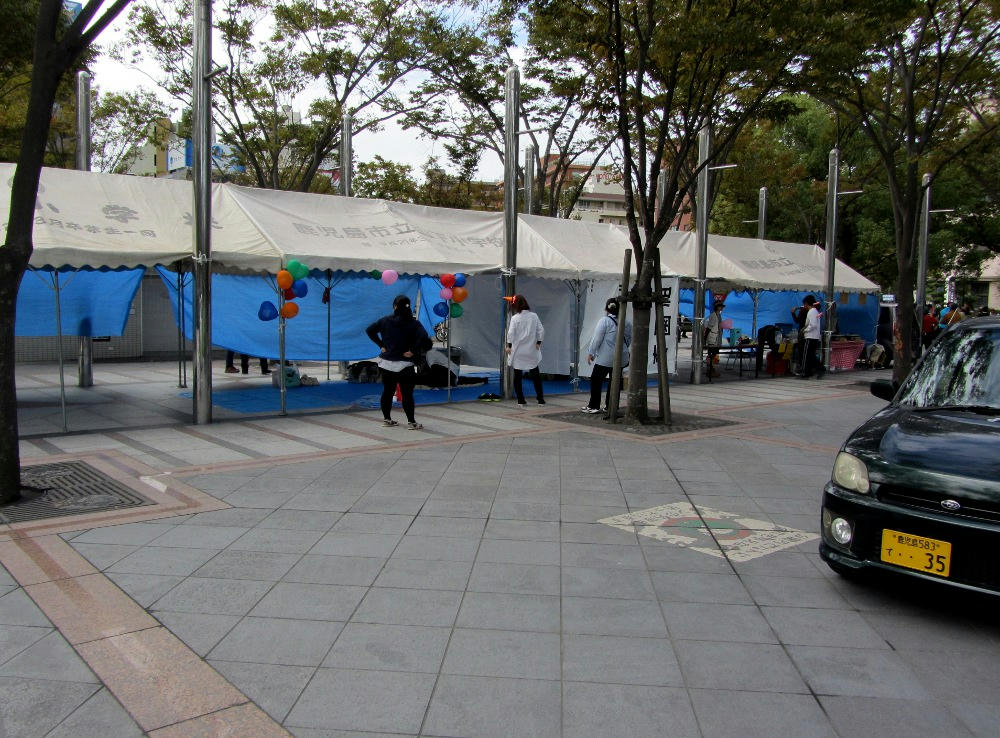 The booths were empty, and initially I thought that they were for a flea market to be held later in the day. I kept walking to Honganji. After a couple hours, I returned to the park to see what else was happening, or if the band was associated with Bouzu Meets. But, the park had been cleared out. The booths were gone, as was the band's equipment. No idea why they were there in the first place, but it was nice listening to free live jazz on a Saturday morning.