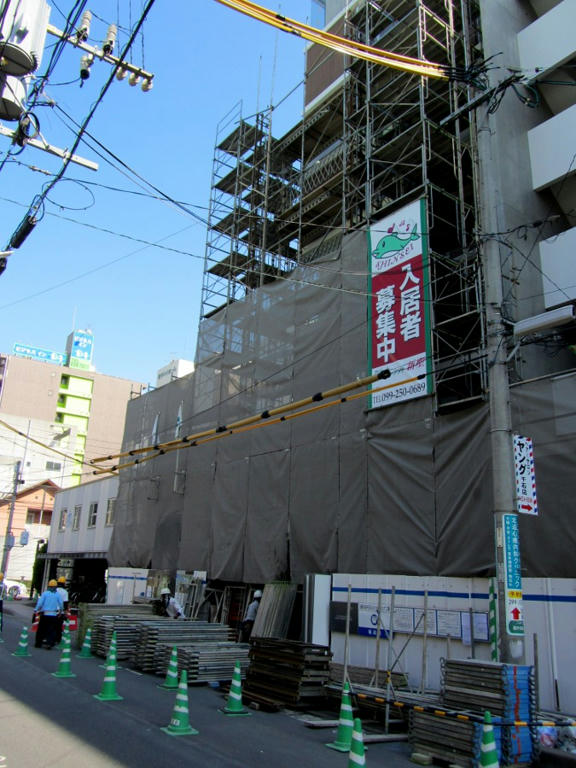 About
a year ago
, I started taking photos of a construction site, where they were just beginning preparation for the anti-earthquake rock bed. I
took a few other shots
over several months, then stopped in July when the protective screening went up and blocked all view of the work. Well, most of the external work is done and the screening is starting to come down on what's turned out to be another upscale apartment building. I think this is a partial sign that the economy is recovering a little bit.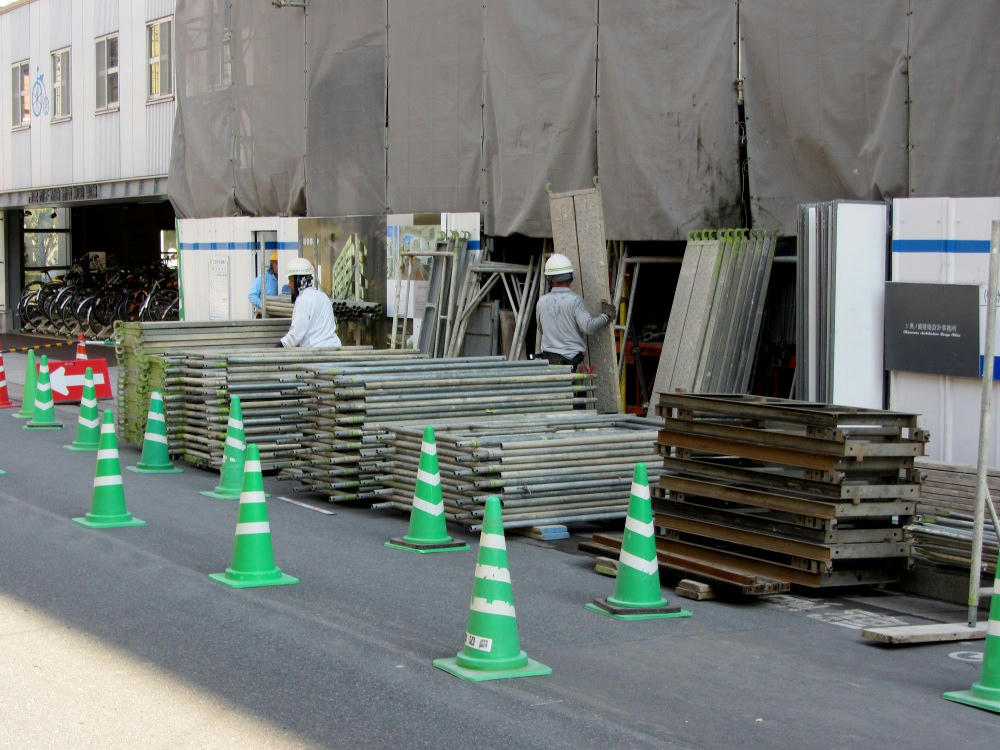 Removal of the scaffolding.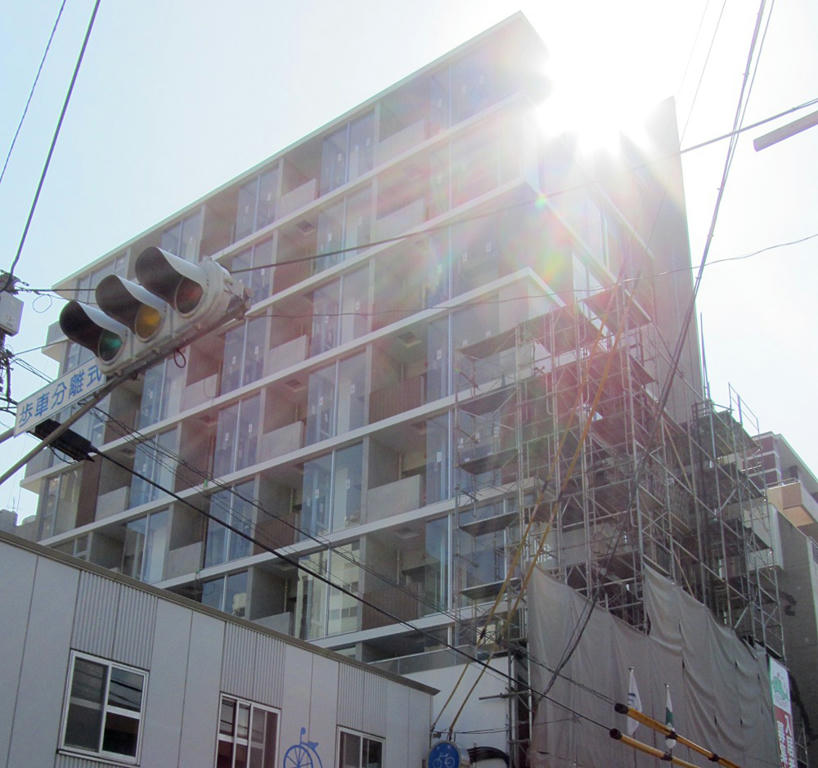 One side of the building can now be seen from the street. Sometimes.