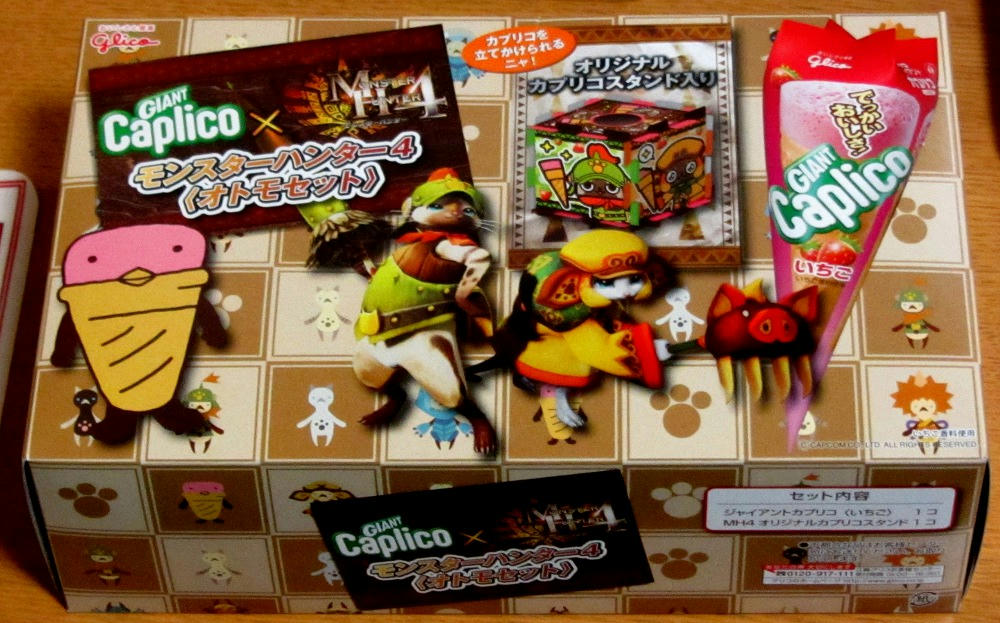 The Monster Hunter 4 video game came out, and I'd been seeing ads for tie-in products at various konbini here in Kagoshima. Normally, I don't care, since most of the stuff is over-priced. However, one night I went in to the nearby Family Mart after dropping the night's trash at the trash closet, and I saw displays for several MH4-related snacks that looked kind of worthwhile. The first was a relatively large box for Caplico. These things are like freeze-dried ice cream cones, and this box had a "thing to build" plus the cone.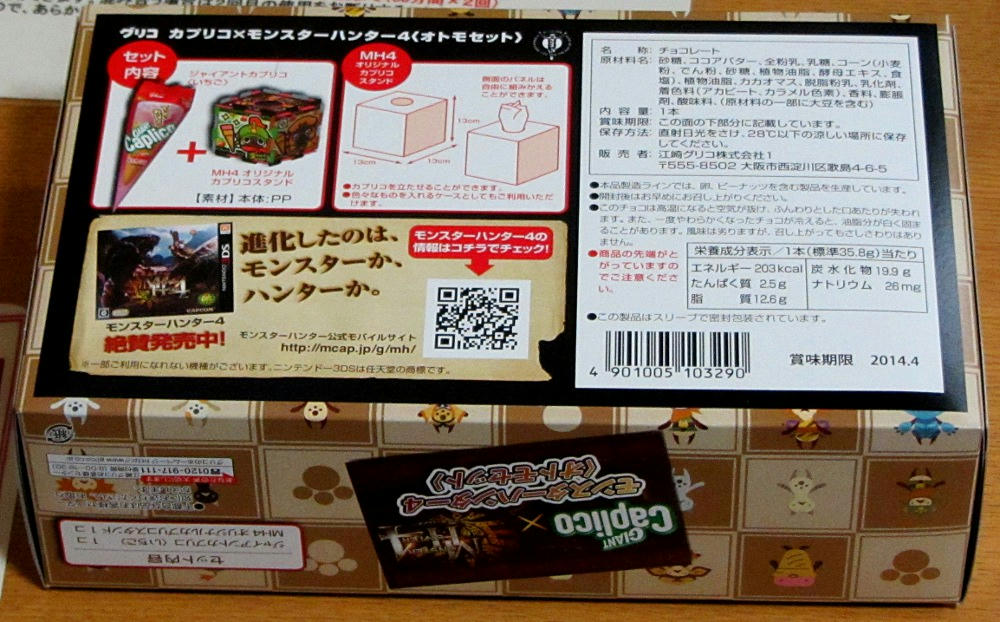 Turns out it was just the
one
cone, plus six sheets of plastic 4" square. So, as with most packaging in Japan, it's over half-air. The Caplico itself tastes like strawberry-scented wax.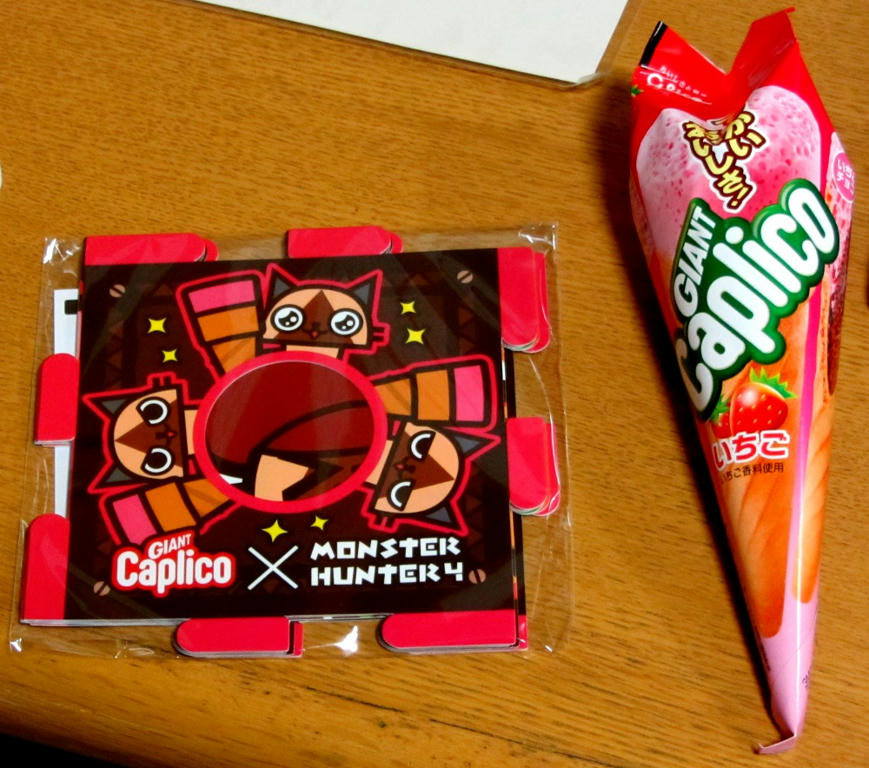 The sheets can be assembled to make a cube with a hole in the top. In fact, it's a holder for the Caplico. The idea is you buy a "Giant" Caplico and, while it's still in the packaging, you stick it in the hole in the holder to display it. I guess someone thinks that you want to have an altar to a freeze-dried wax stick. I'm going to wait, and use it as a tissue box.

There's a growing trend to only have mobile website support for these kinds of products. The URL links to an entry page to the mobile site. It's frustrating, because I don't have a smart phone, and I still can't justify the $70/month 2-year contract for one. In the meantime, I can't visit these sites in order to get the free wallpapers.