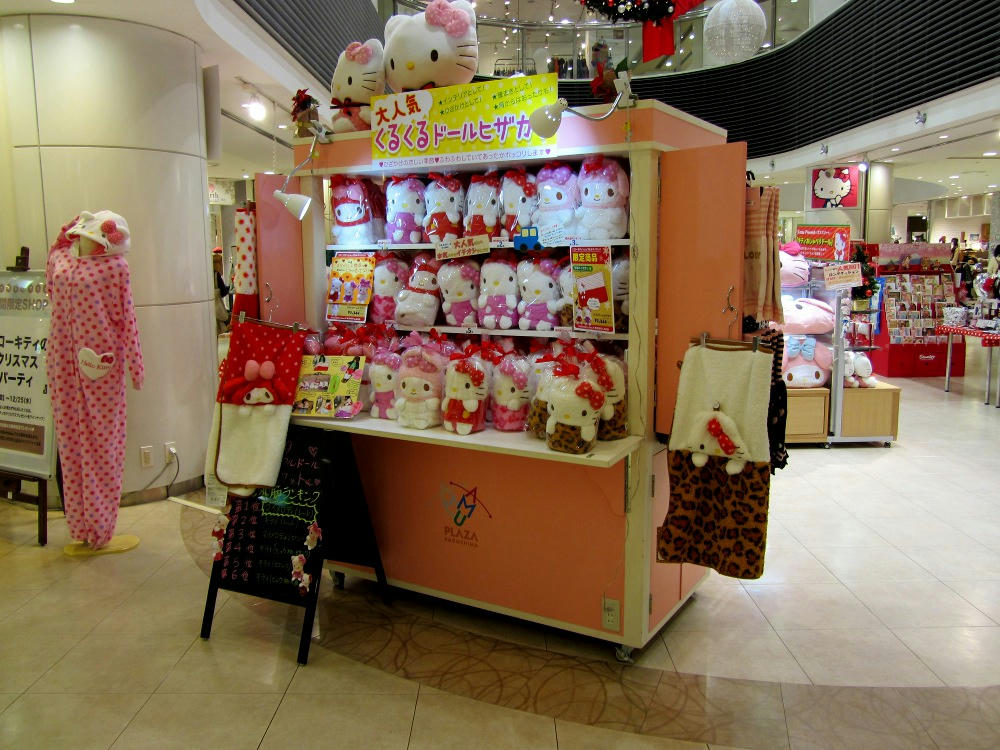 The Hello Kitty Christmas store was set up a couple weeks ago in the mezzanine of the Amupla department store. For those of you who think that you just can't get too much Kitty.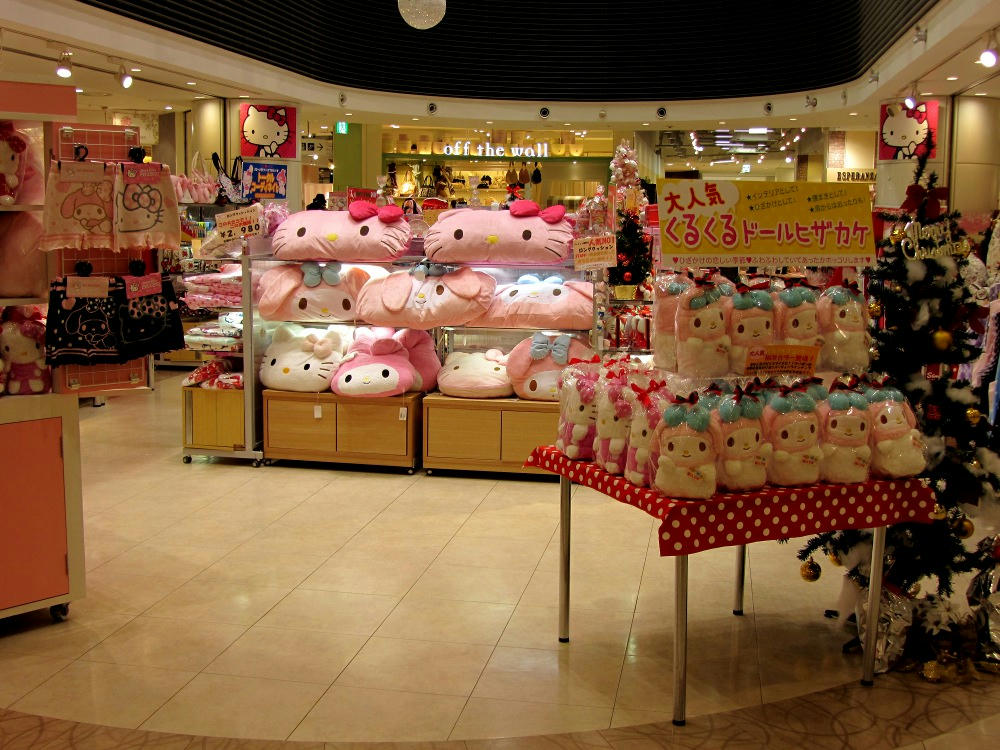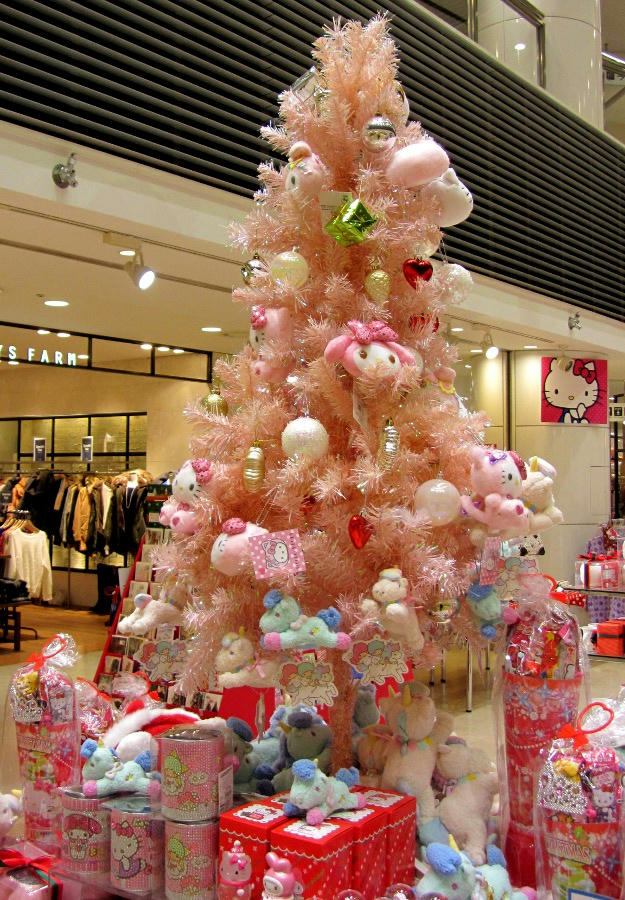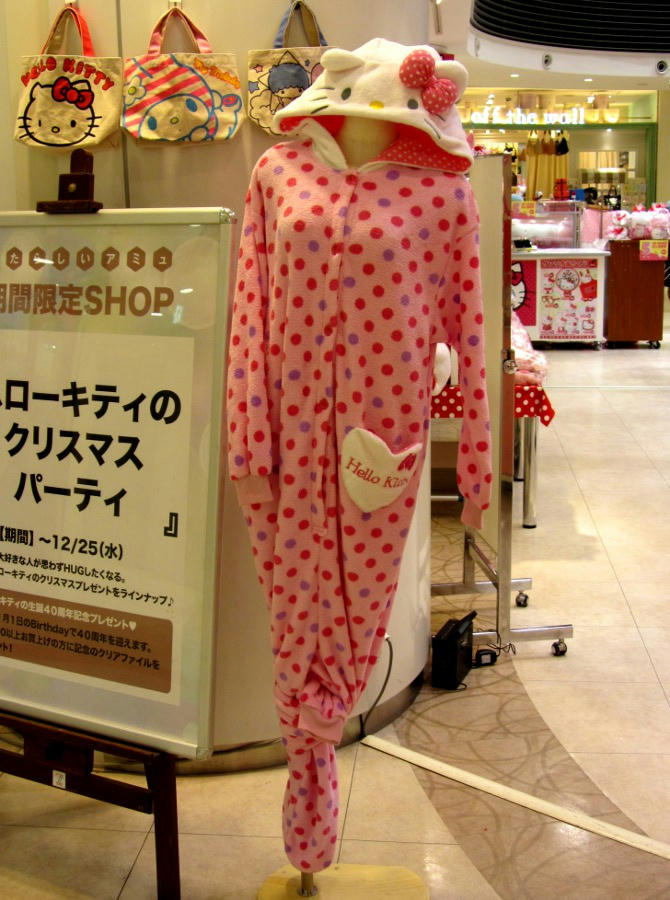 (Adult-size women's full pajama suit.)
Pretz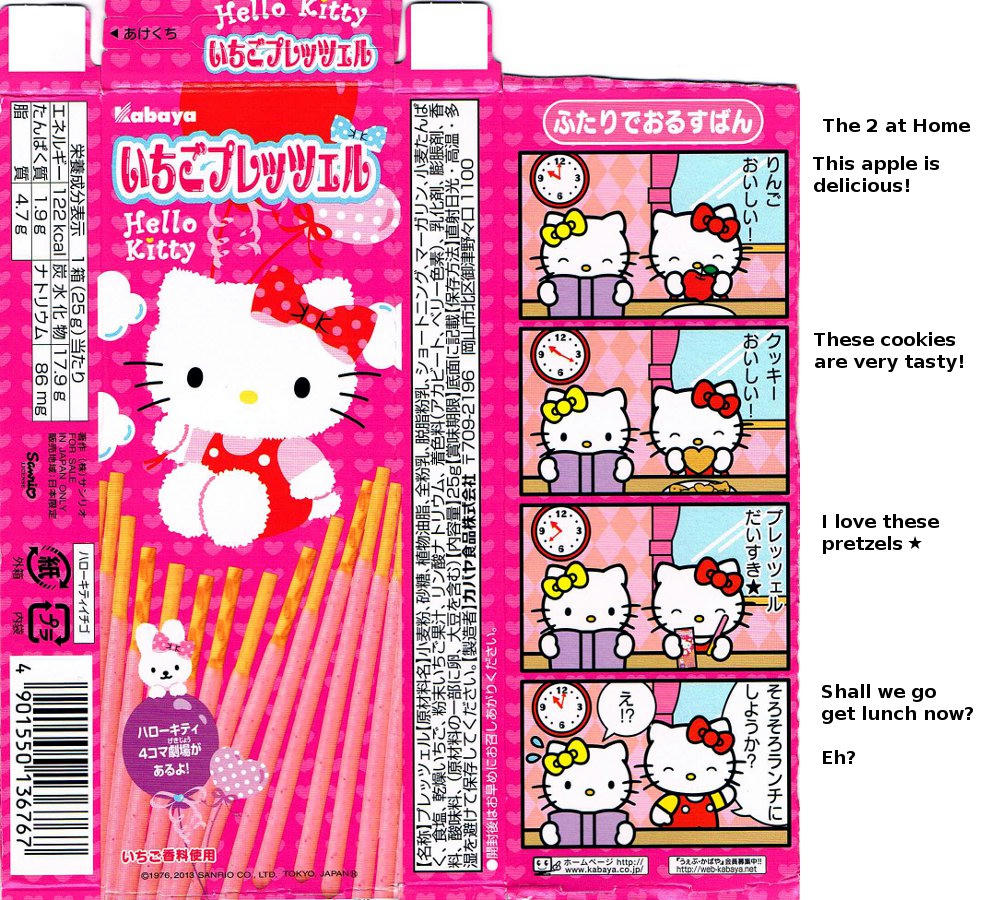 I was at the grocery store, and I noticed these little kid-size boxes of strawberry-flavored pretzel sticks from Kabaya. Each 60 yen (60 cents USD) box has one packet of pretzels, and a 4-panel comic on the back.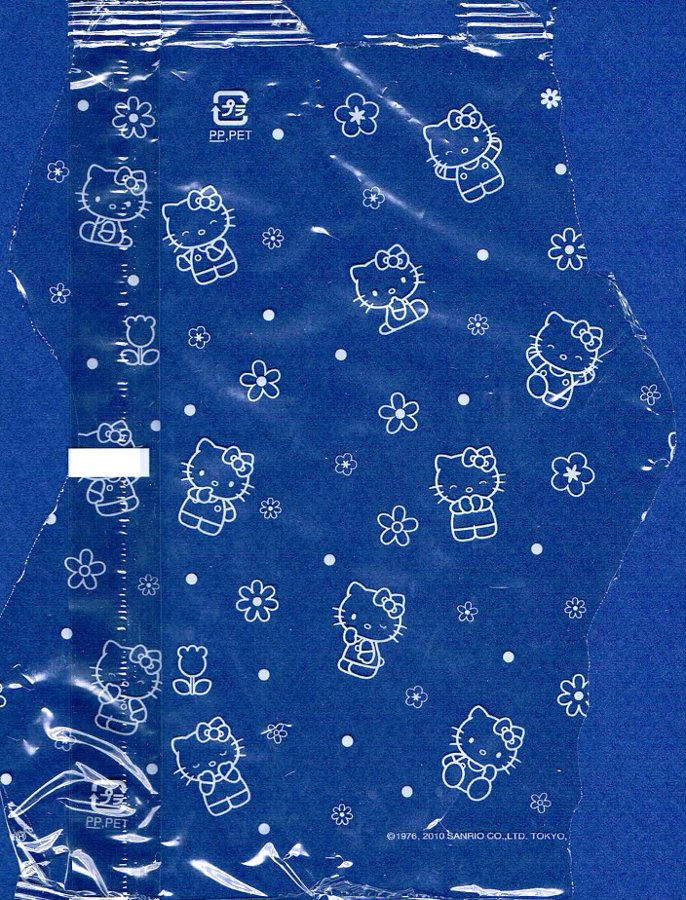 This is the wrapper for the pretzels. I used a colored sheet of construction paper to get the white patterns on the clear plastic to stand out better in the scan.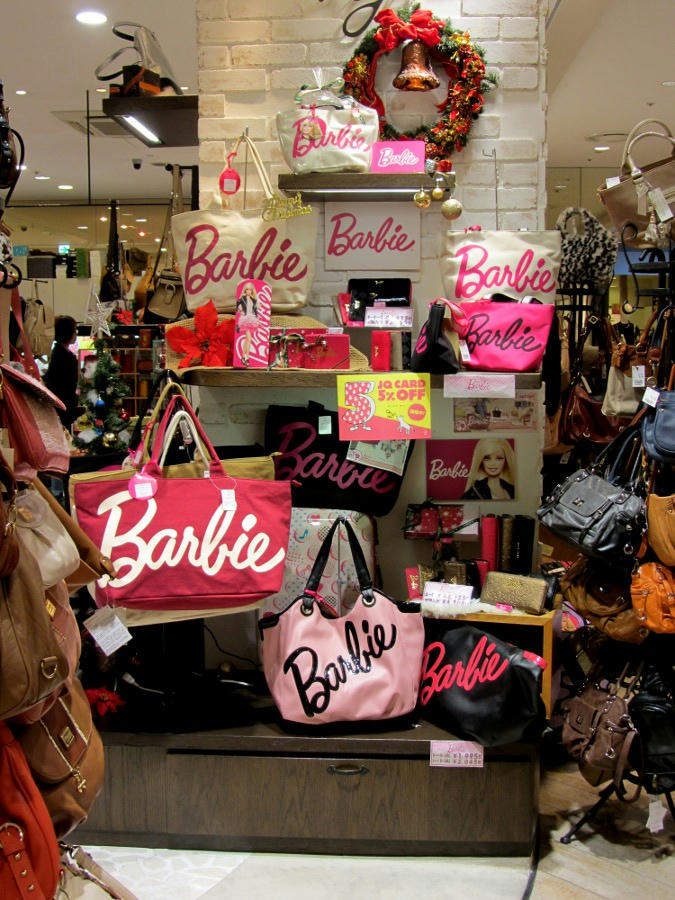 If you think that Japanese women obsess only over Hello Kitty products, here are some Barbie handbags for you.
A side note:
Bill Griffith, creator of
Zippy the Pinhead
, has featured Hello Kitty in his comic as an occasional commentary on the ultimate expression of "cuteness". So, I figured that he might be interested in the Kitty Christmas tree photo above. I contacted him from his website, and ended up giving him about 40 photos of various places and events around Japan. The result is that he may draw a comic about something from Japan in the coming weeks. I'll talk more about that if/when there are more details.