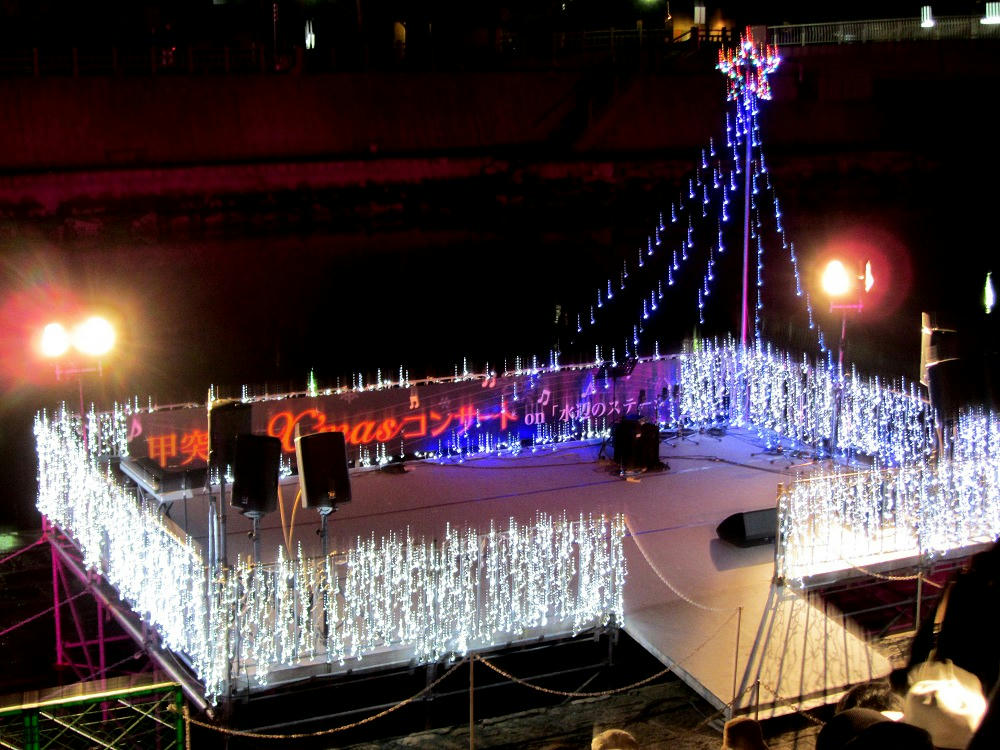 Tuesday afternoon, Dec. 10th, I was walking to the Amupla department store, and in the doorway I noticed a sign advertising some kind of a free concert. I was hoping it was something like the classical concerts held twice a month in the lobbies of the Shiroyama hotel. According to the sign, this was going to be a special performance on the Kotsuki river, that evening, from 6:00 to 7:30 PM.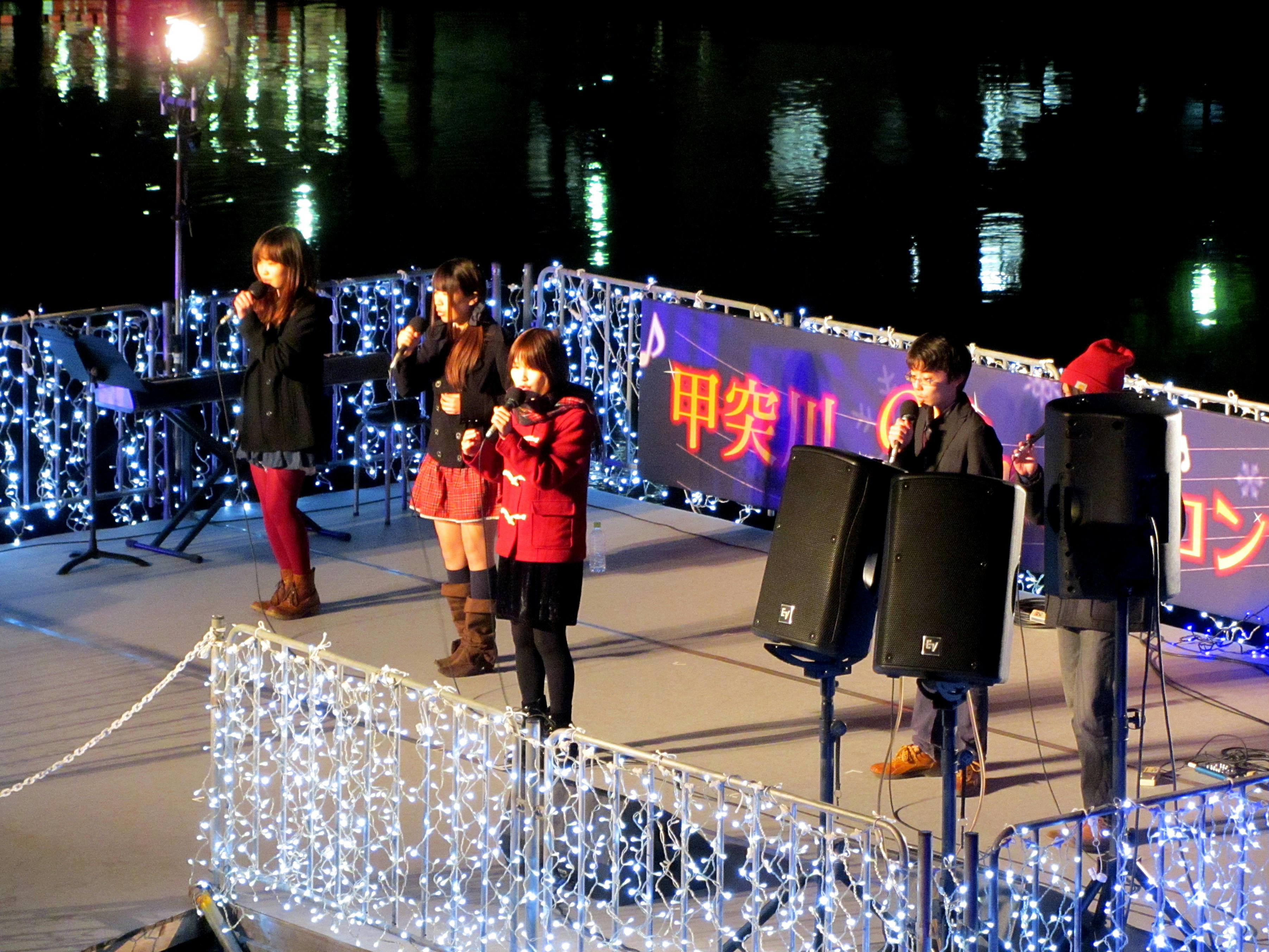 The performance space was only a 15 minute walk from Amupla, and was fully set up by the time I got there. There were about 100 people when things started, and a few more trickling in over time. The announcer was a radio personality from MBC, and the event was covered by some TV station (I think it was KTS). The temps are getting into the 40's F now, so it was a bit cool to just be wearing a windbreaker, but everyone else was bundled up in parkas and heavy boots.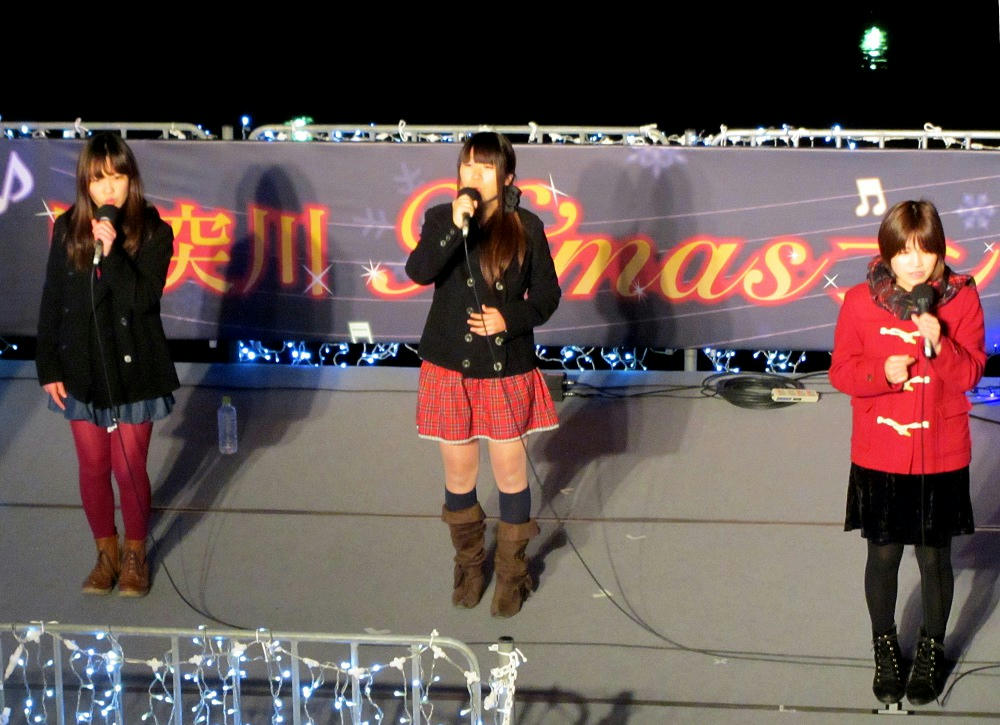 The first group was a university a capella quintet that did a few Christmas songs.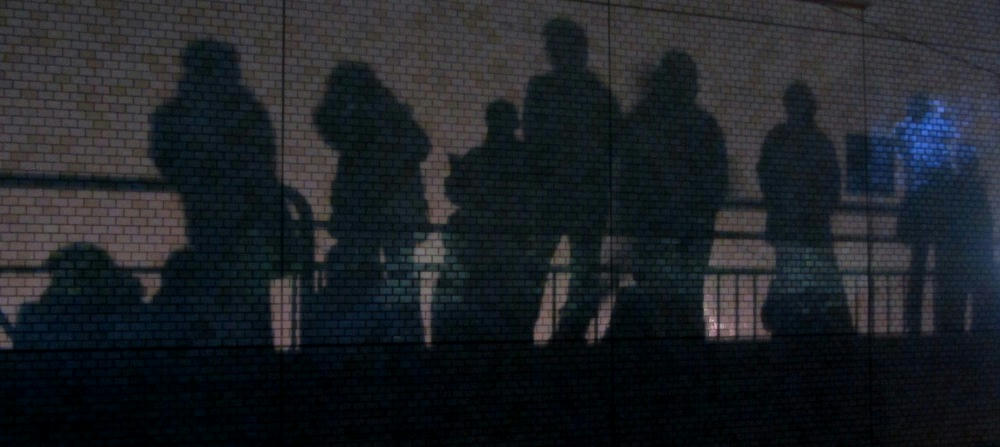 Shadows against the neighboring building.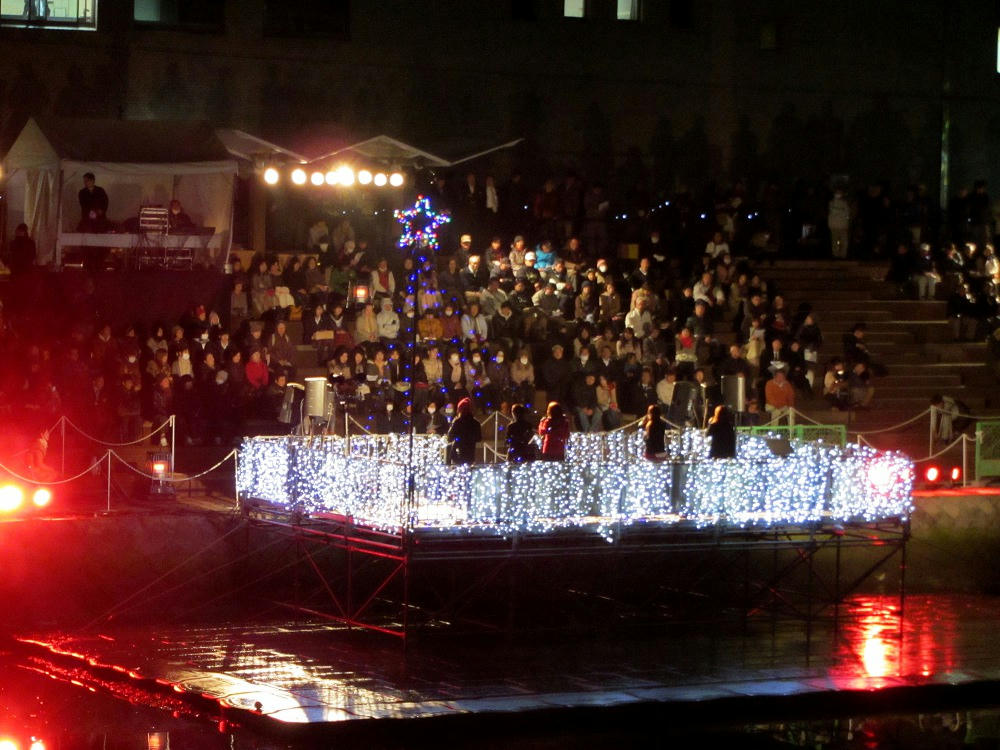 View from the other side of the river.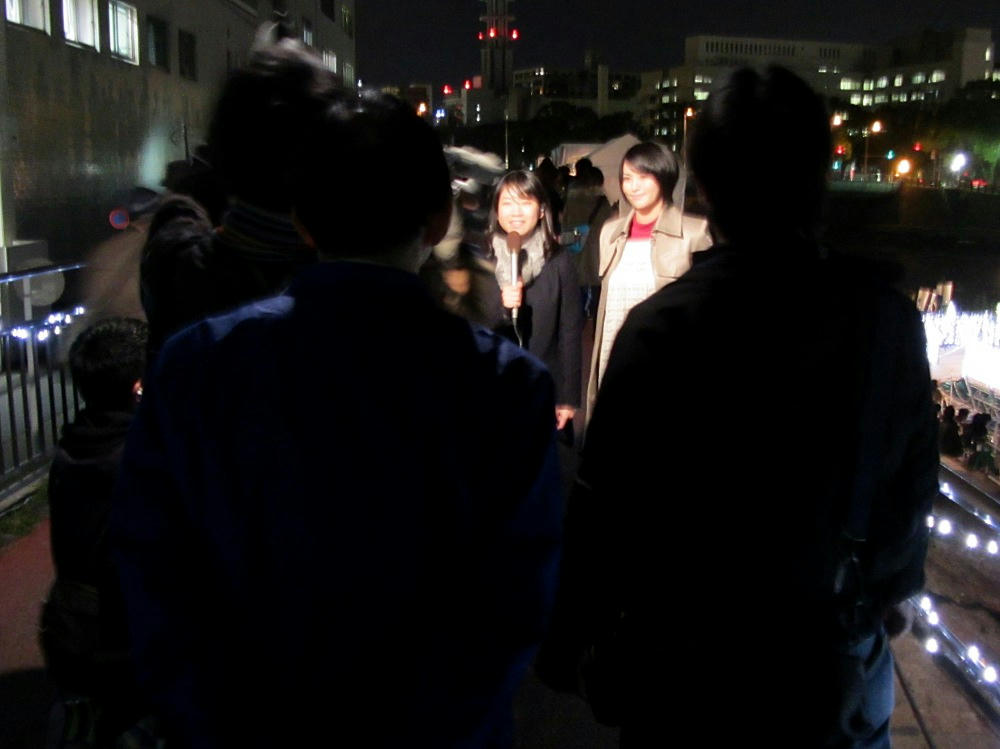 TV reporter interviewing the show's MC. The people in the way were all part of the camera crew.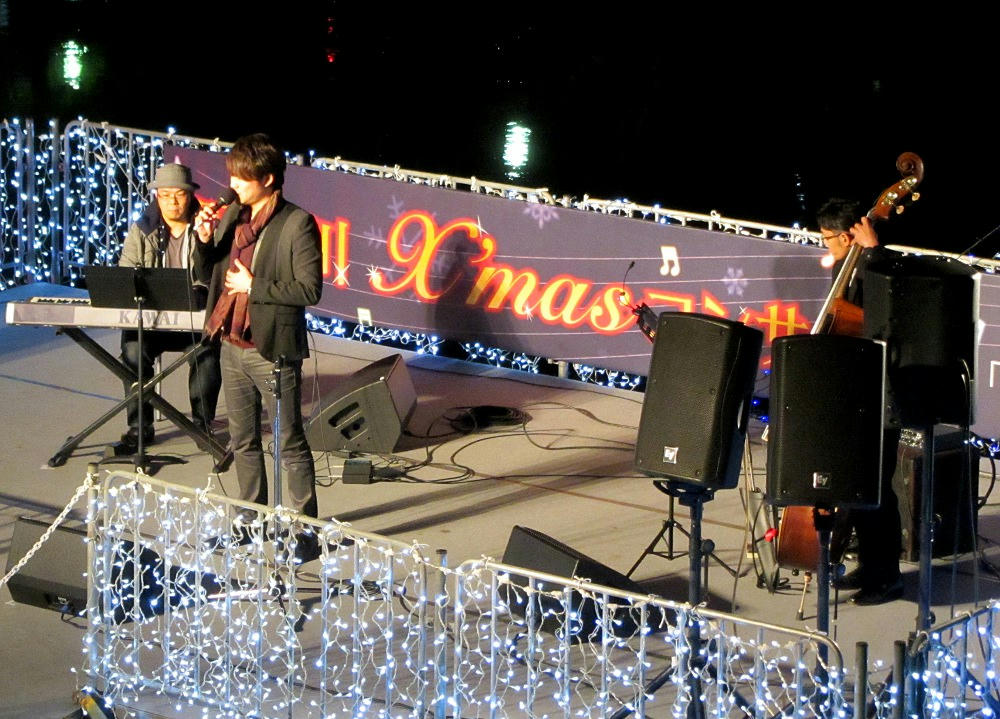 Second up was a jazz singer and some back-up musicians supporting him. His songs were in English, but there were a few places where he screwed the lyrics up. The second song of the set was a jazz cover of the Carpenters "Close to You". By this point, I was getting hungry and there were no signs of any classical performers, so I returned home. Overall, the concert was worth the price.