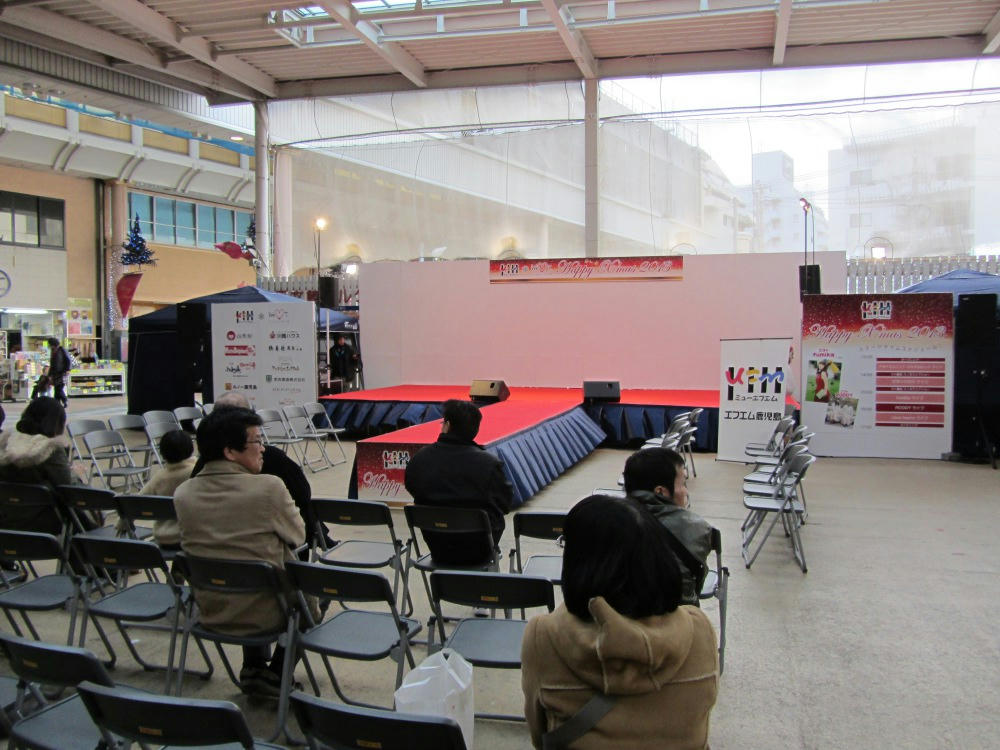 On my way to work on Dec. 14, I happened past the open space in front of Lotteria, where Mu FM radio was having a Christmas live music event. There weren't many people in the audience, but at the time they'd just finished a promo event for the White Dolphin ski and snowboard magazine, which may not have been a big draw. In with the music, there were two White Dolphin shows.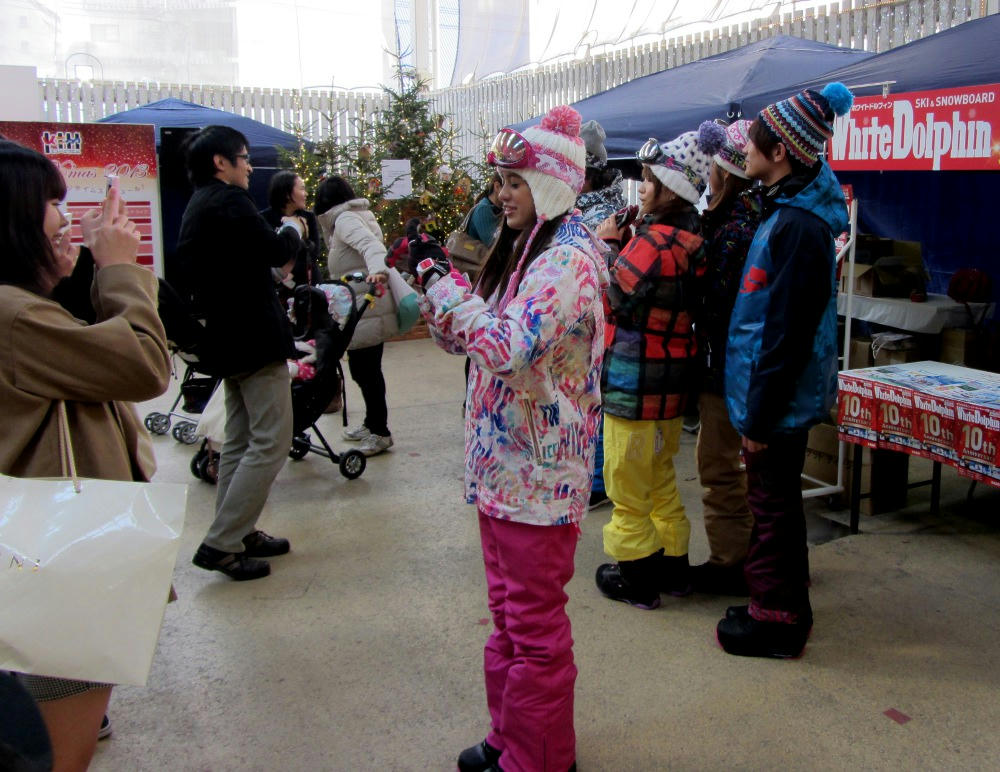 (White Dolphin models.)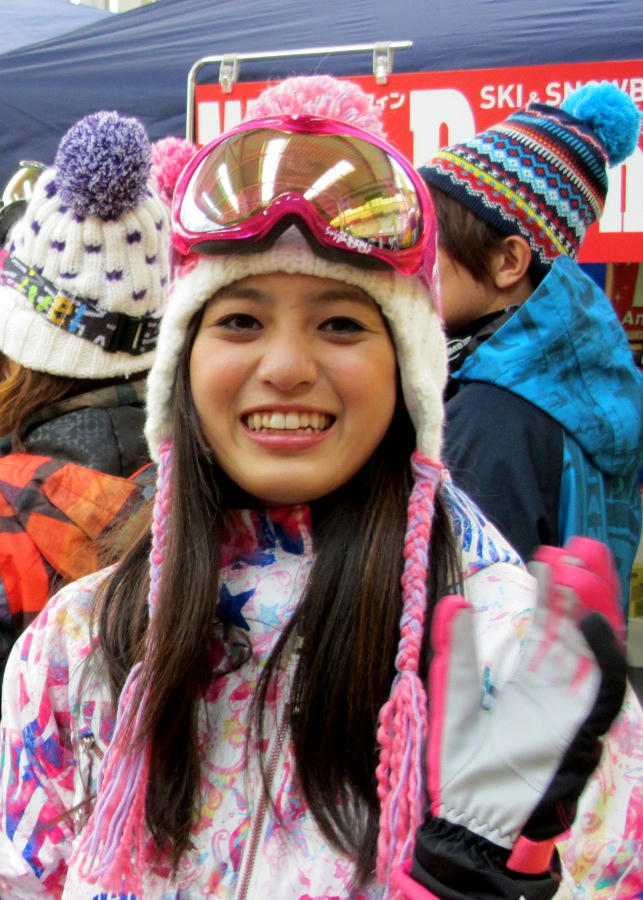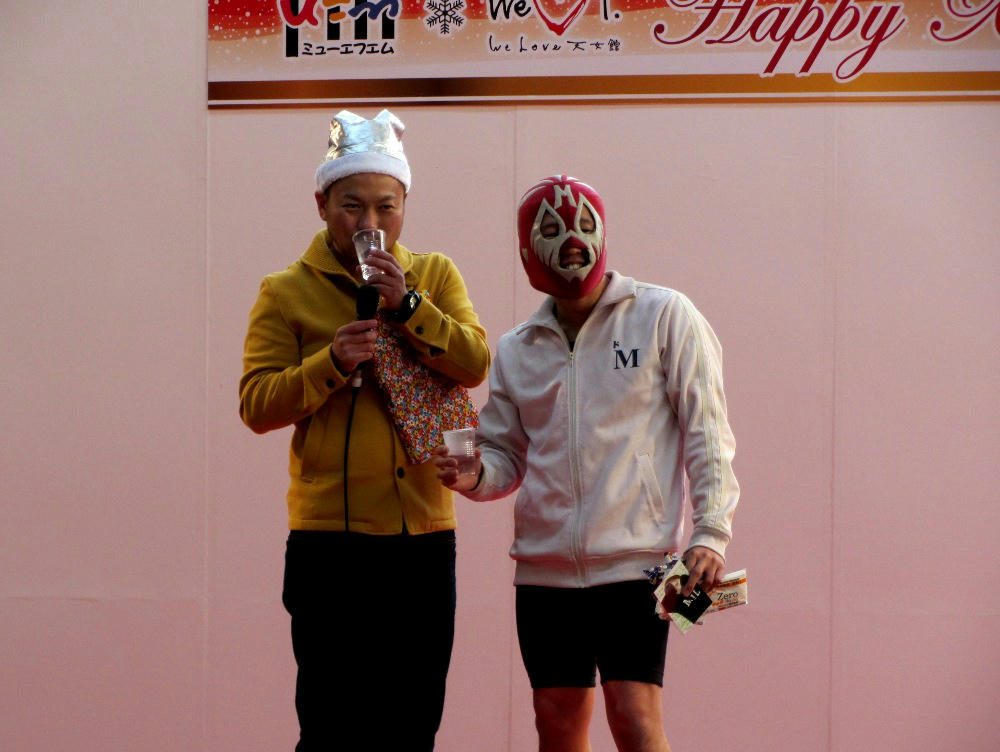 One of the few booths was selling shochu, and the radio hosts were given free samples to describe to the audience.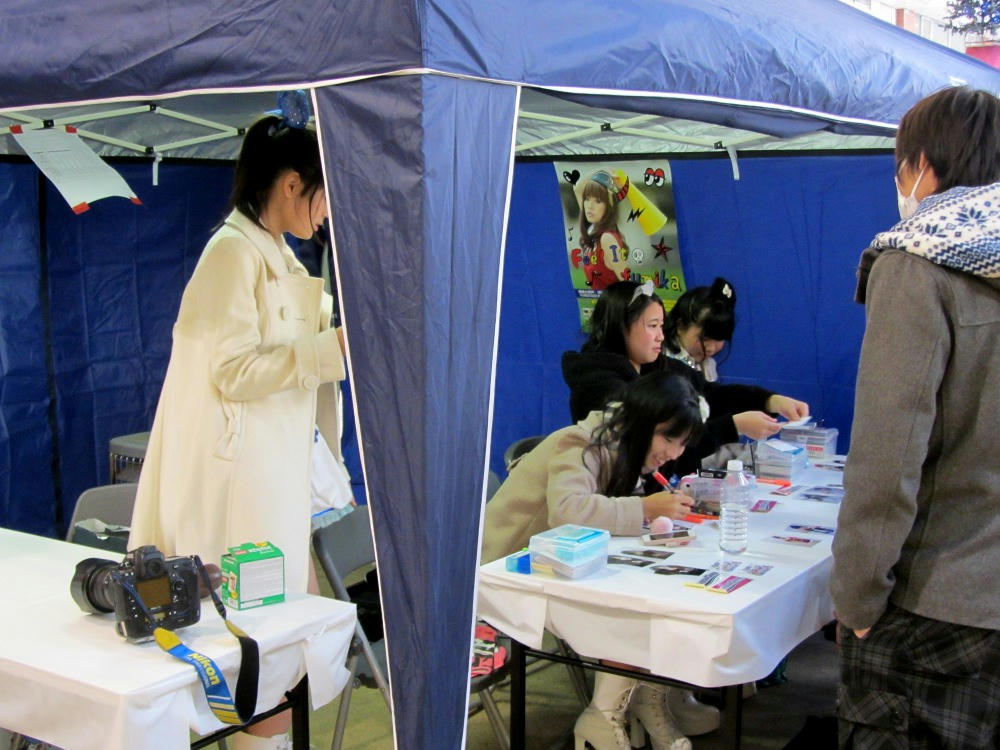 Southern Cross had already finished their set before I arrived, and had retreated to one booth where they signed the photos available for sale.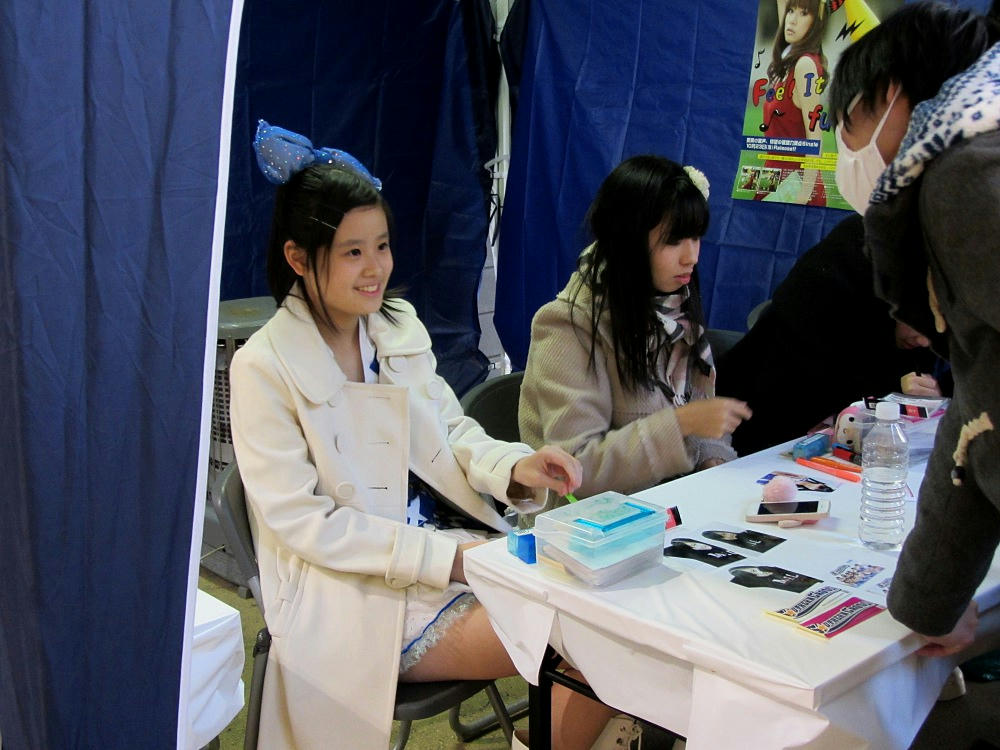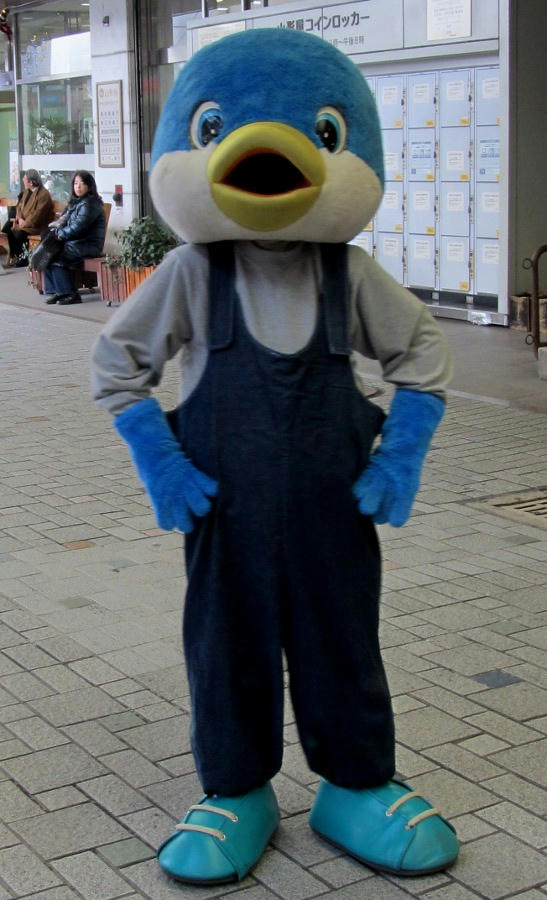 The Bluebird of Happiness was one of two mascots walking around in the area. (The other was the Hound Dog of Simple Contentment.)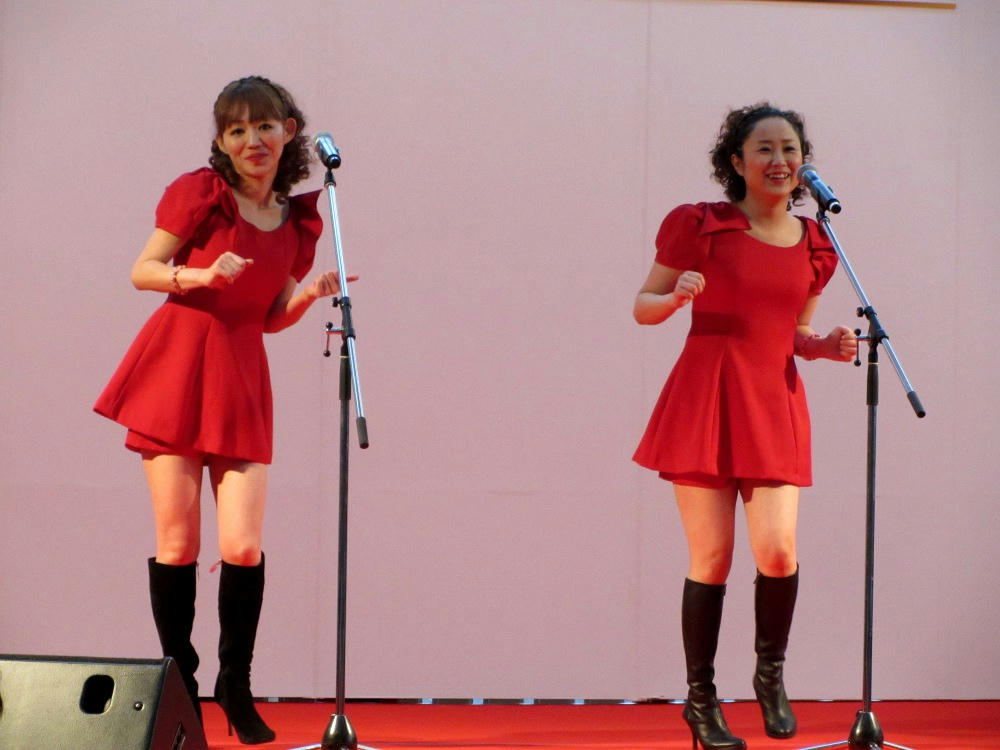 After I finished my classes, I returned to see who else was on stage. Here, we have RODDY, doing an upbeat j-pop song. The day's line up was: A cappela Unit Pasuteru Rokku (Pastel Rock); Southern Cross; fumika; RODDY; and, raise teams.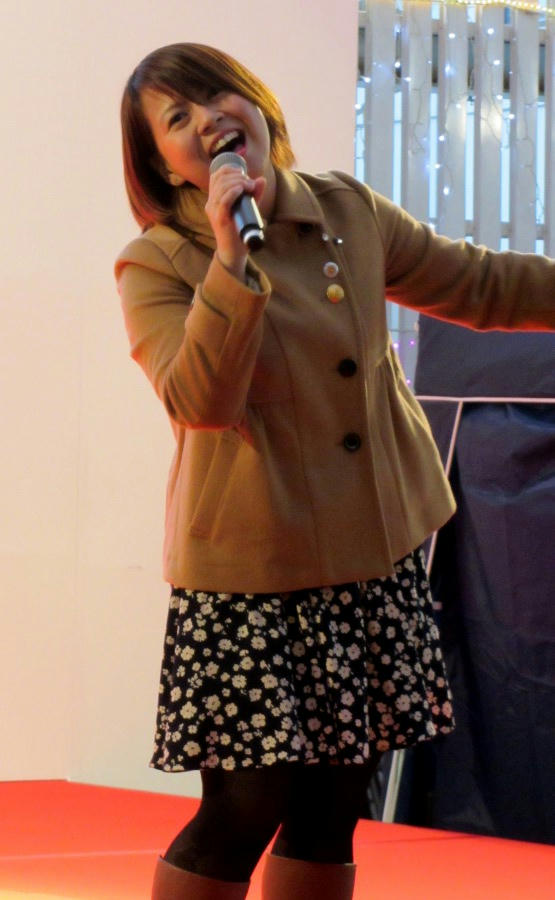 (One half of raise teams doing a j-pop tune.)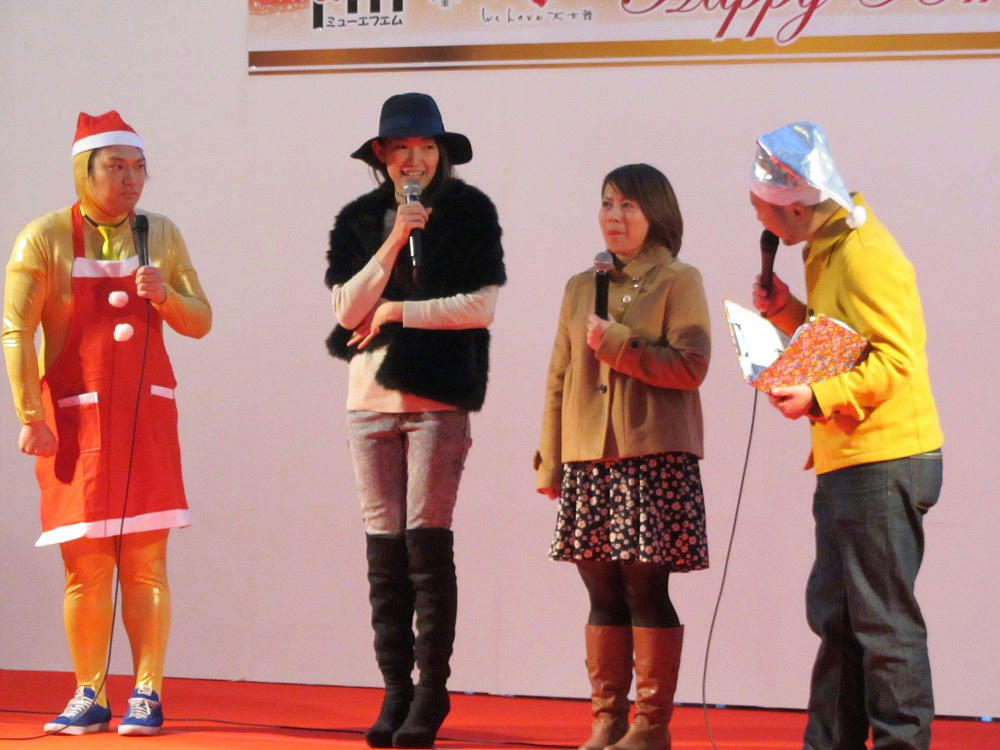 (raise teams, with the Mu FM radio jocks.)
The music wasn't all that great, and the DJs never figured out how to work the crowd. But, the White Dolphin people were handing out free chemical-based hand warmers and packets of tissues, so it was worth visiting for a while.