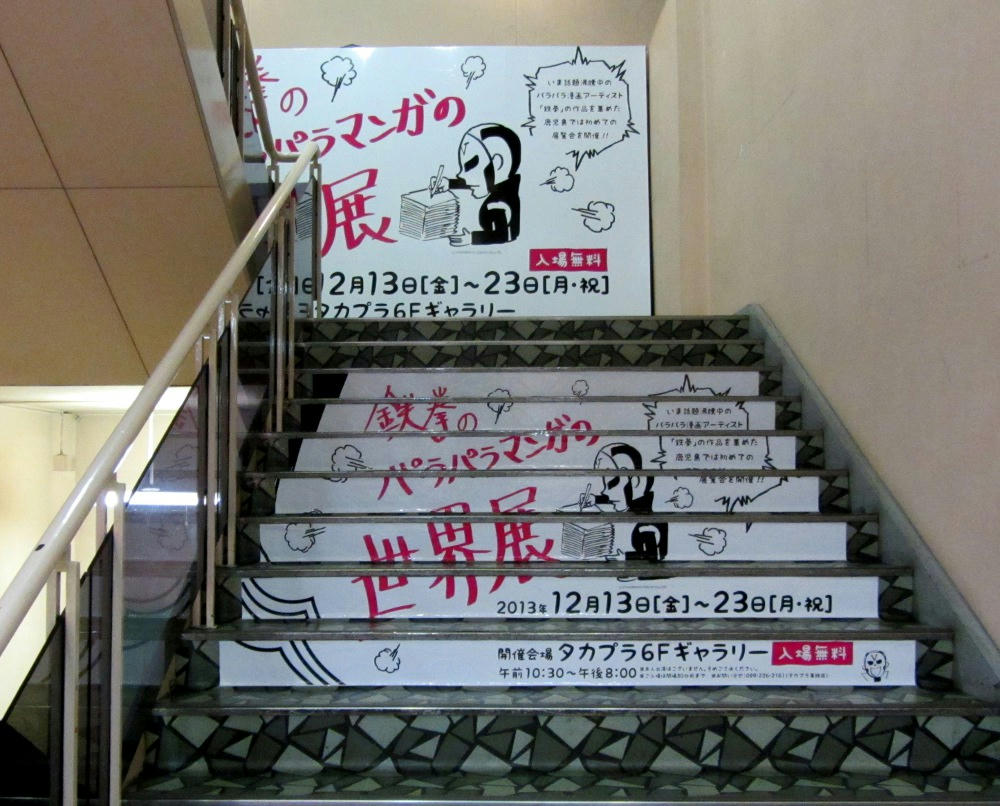 I've mentioned
Tekken
a couple of times. He was featured in Gakken's Adult Science kit magazine for the
flip clock
, and his work is on the back of
Calpis yogurt drink bottles
. He's a Japanese artist that goes by the kanji 鉄拳 ("fist") and dresses up like a pro wrestler. I didn't know anything more about him than that, but it's turning out that he's fairly well-known in certain circles in Japan.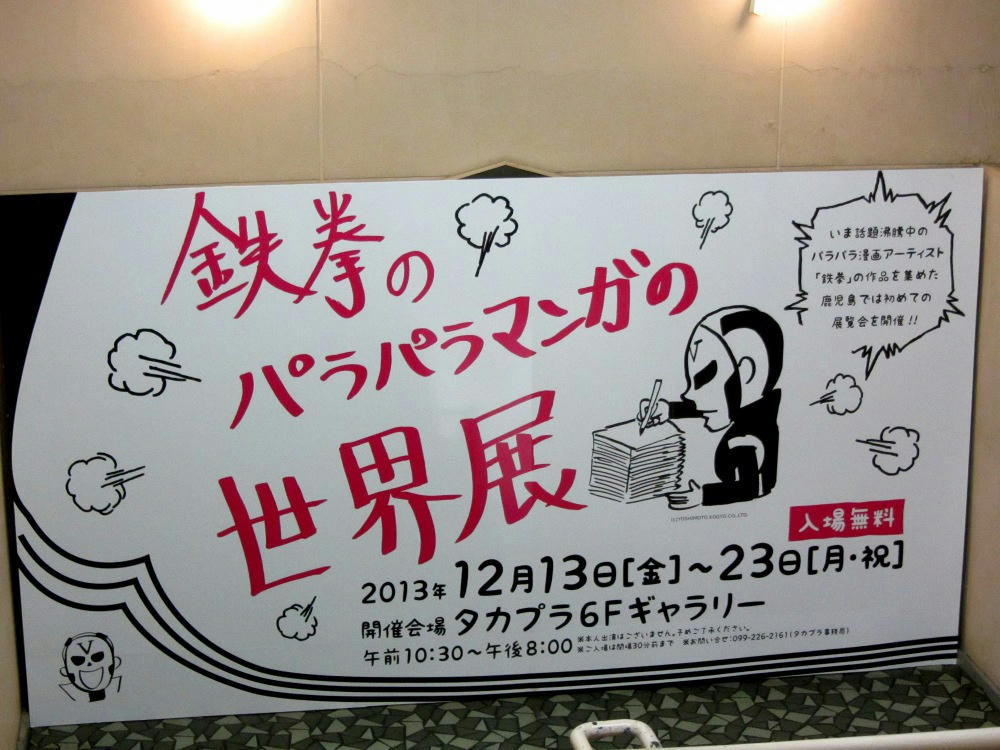 On the 13th, I was walking through Tenmonkan and as I passed the entrance to Tenpla (Tenmonkan Plaza), I saw the ad for his exhibit up on the 6th floor of the building. It's running from the 13th to the 23rd and is free to the public. Unfortunately, Tekken himself wasn't there.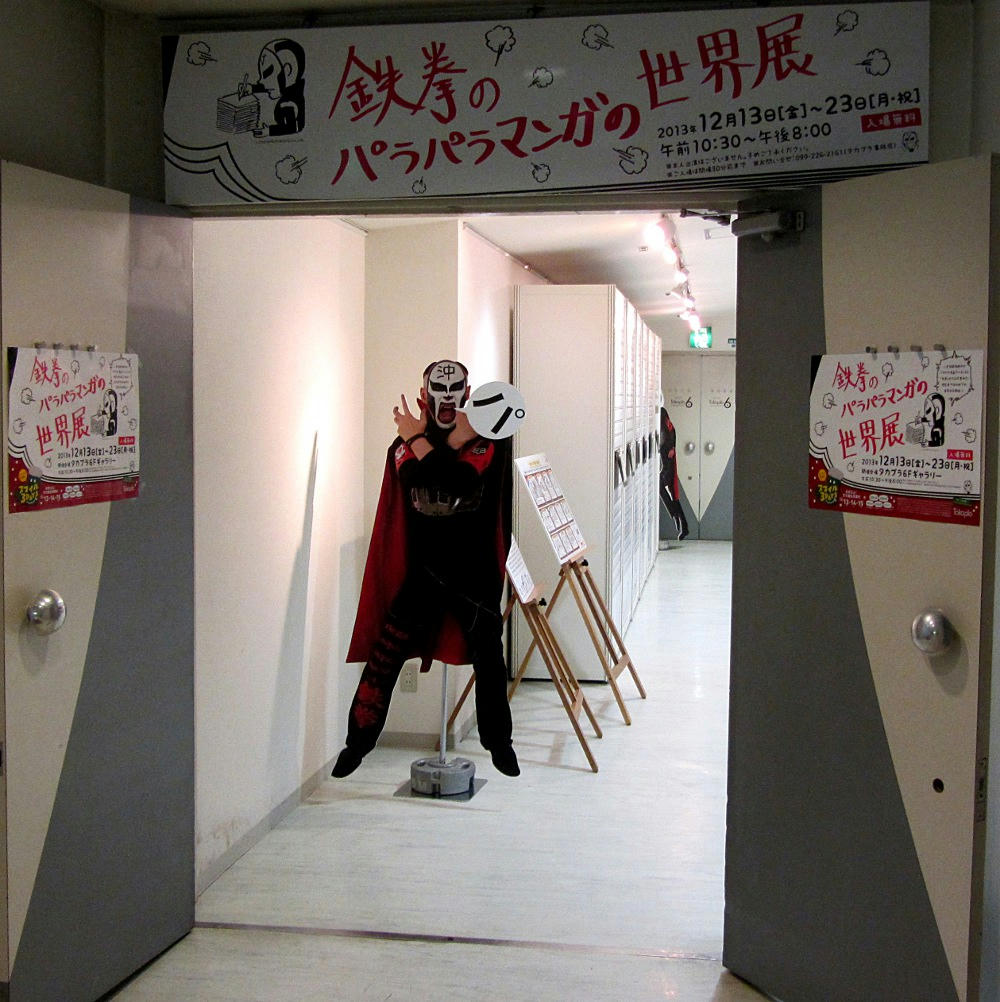 Essentially, Tekken is an animator who specializes in large-scale flipbooks. The exhibit is called "parapara manga", where "parapara" is the sound the flipping pages make. Each page is hand-drawn, and at least one of his movies consisted of several thousand pages. That's a LOT of work, and the results are pretty good.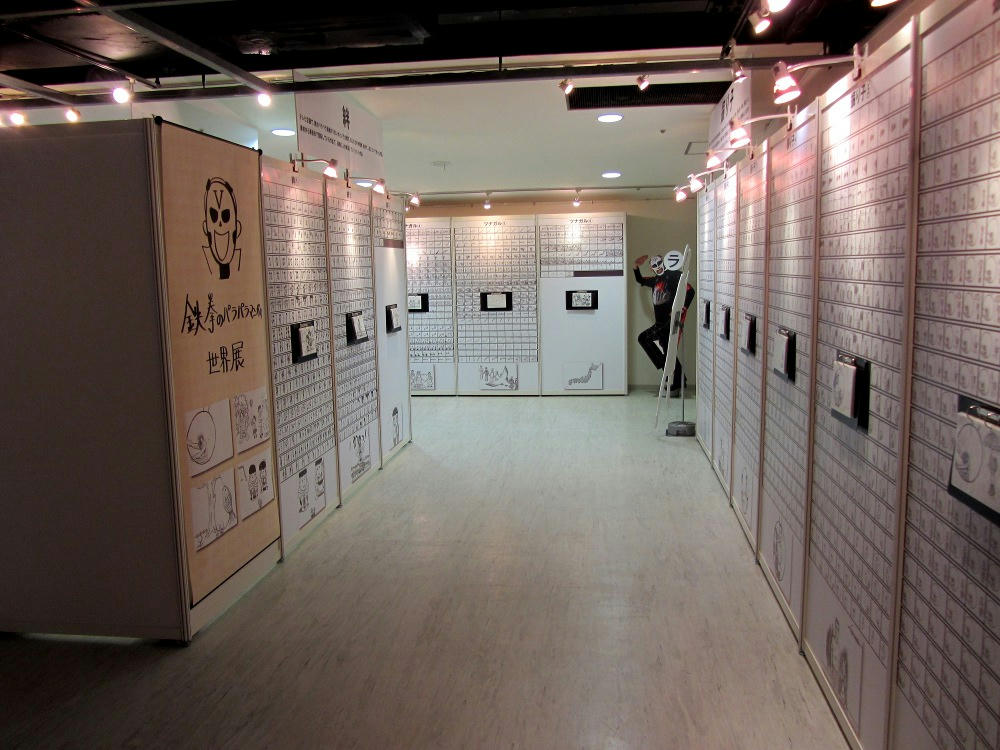 The exhibit consists of walls of copies of his drawings, plus full-sized sheets on hangers so you can flip them yourself. The cardboard cutouts of Tekken have single letters on them that spell out "parapara".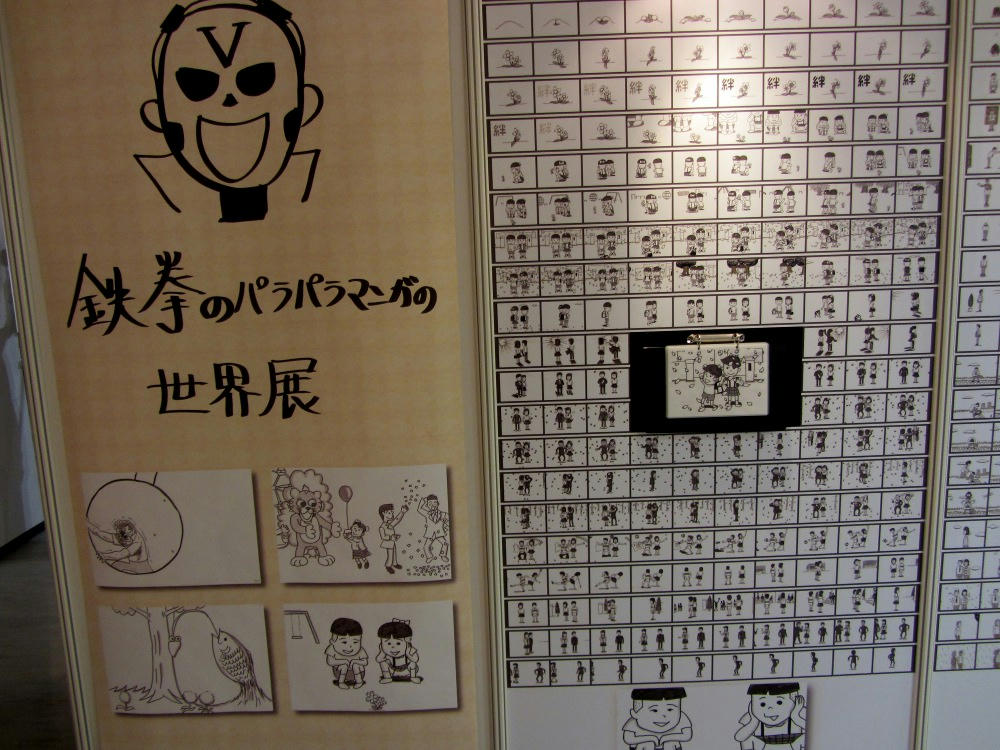 Example of one wall.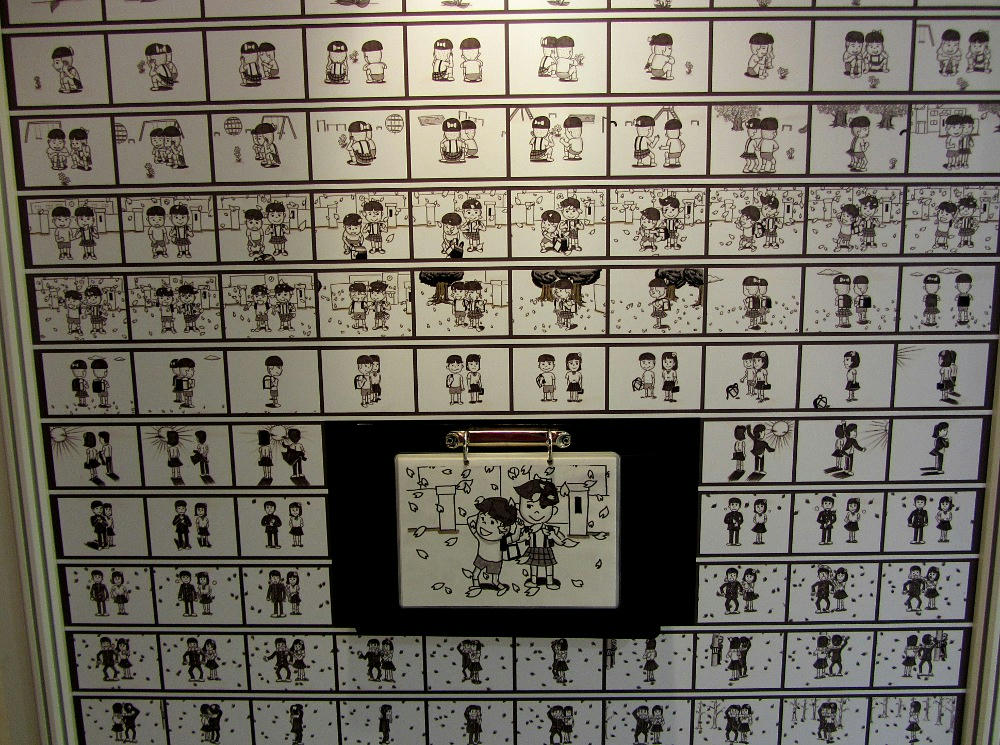 Close up showing the full-size flip pages. Each page has to be redrawn by hand.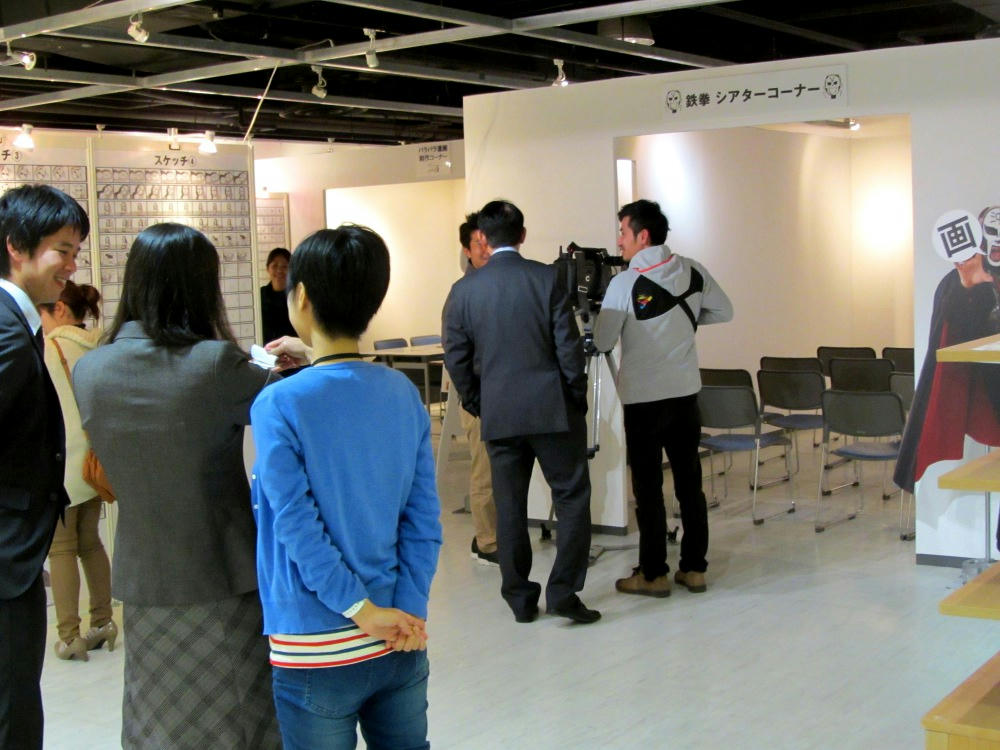 The theater in the corner shows his films. He scanned each page, then put the full film to music. I watched several of the films, and they were each good. The last exhibit I saw in this building was for
Capcom
, and was mainly just a big shop selling t-shirts and character goods. This time, though, the only thing for sale is a small blank flipbook for 200 yen ($2 USD). The space in the far corner is set up for customers to sit down and draw their own short "film". While I was there, one businessman was just finishing up his booklet and showing it to the exhibit staff, who were all crowing over how good it was. The staff are friendly, and I ended up telling one of them about
Trees
.
I may go back this week if I have a few spare hours to work on my own project. I have a couple ideas I want to try...