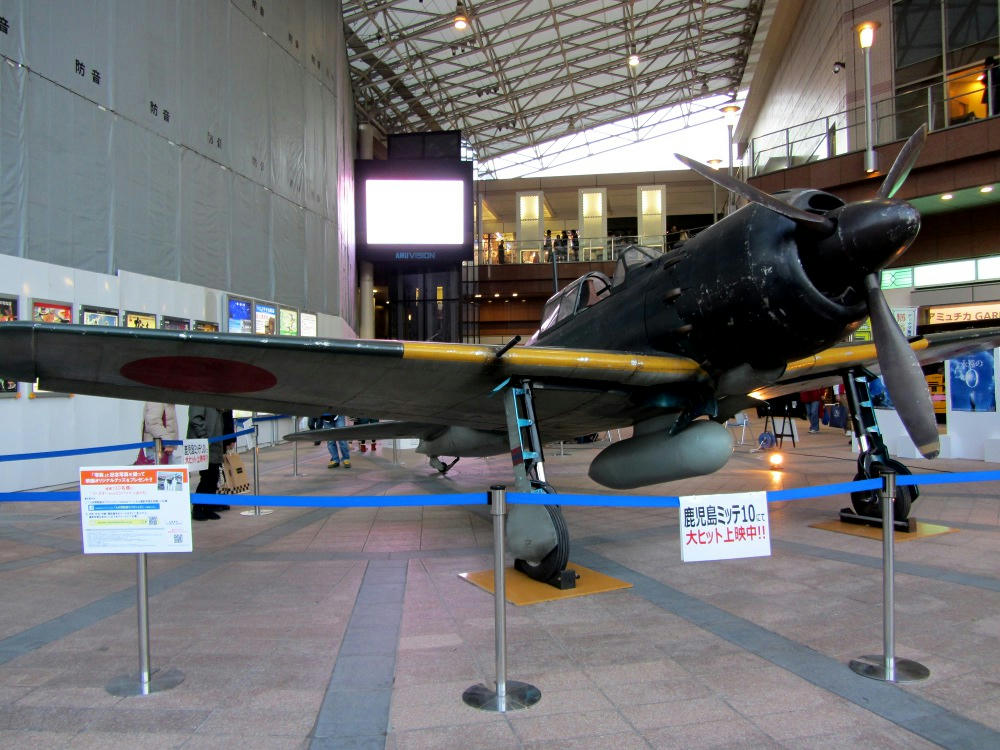 The cineplex in Amu Plaza is currently showing the war movie, "Zero". Now that the Christmas tree isn't in the plaza any more, they can have the airplane out for the promo.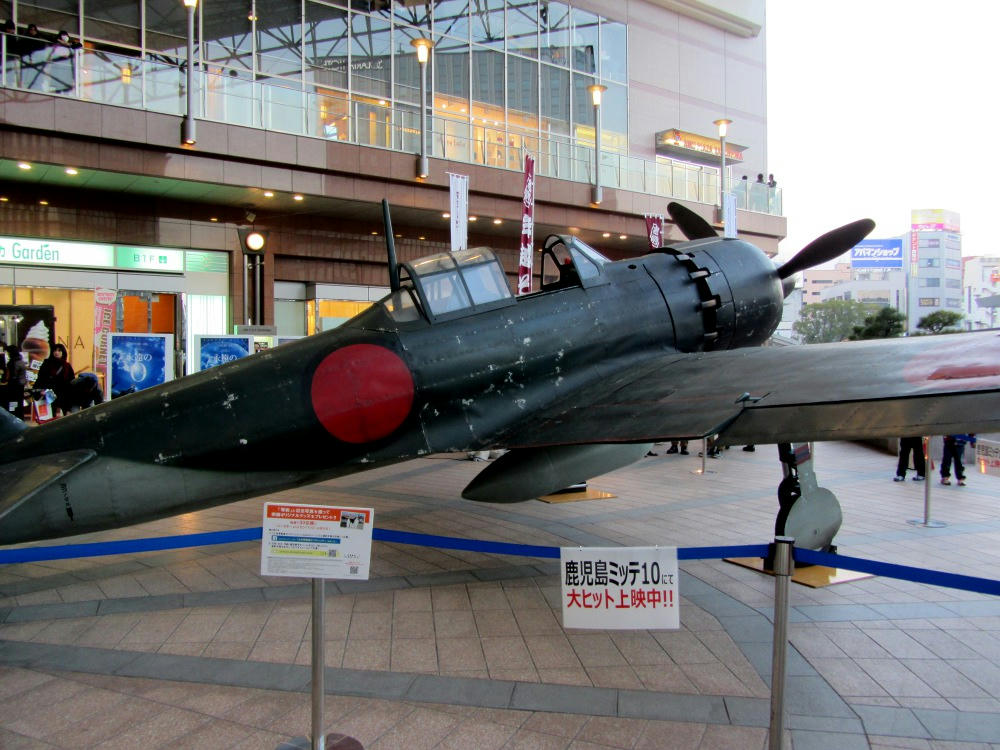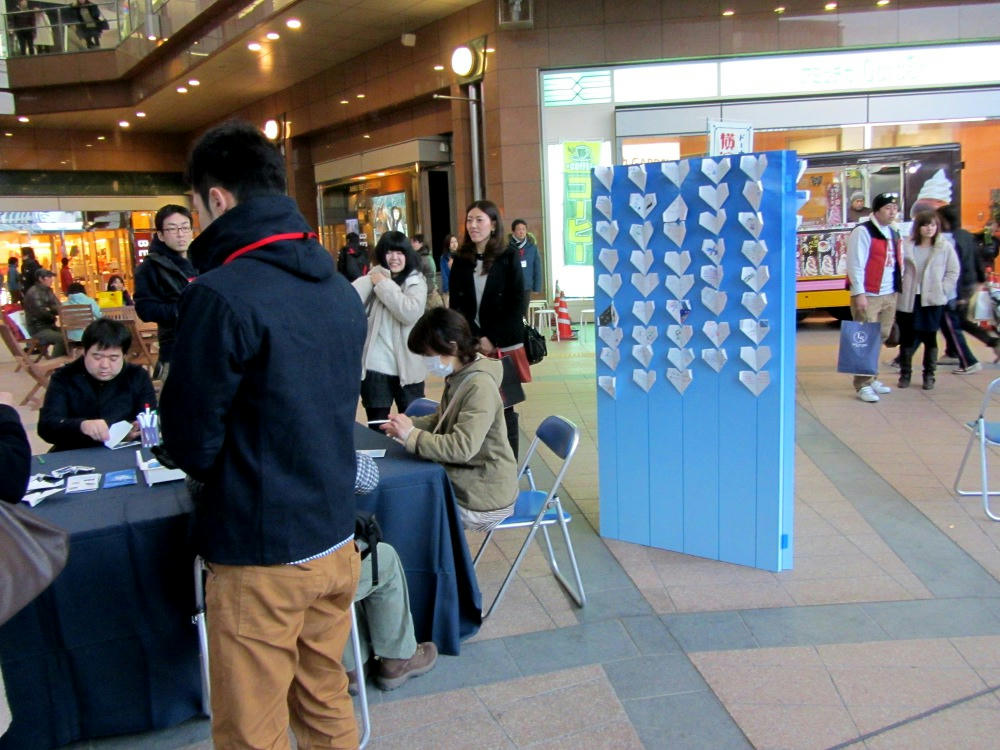 Visitors are encouraged to make paper airplanes and write messages for display on the blue panels.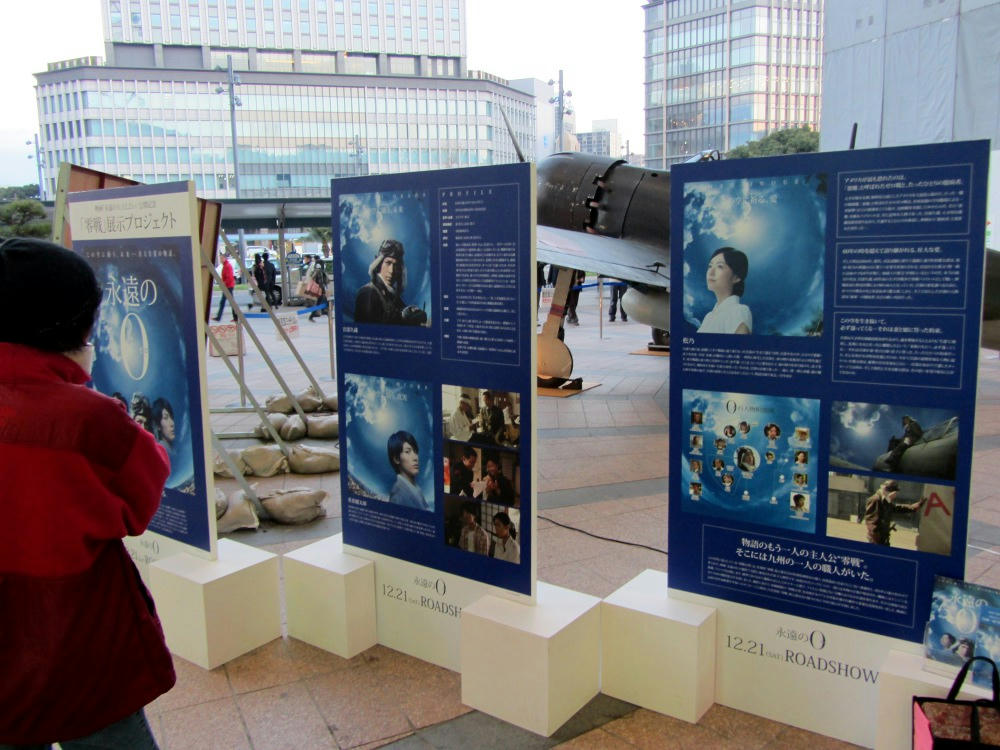 Display boards showing scenes and character descriptions from the movie.