Over the last couple of years, I've been relatively lucky in terms of winning stuff, and getting my name mentioned in the funnies.
Doc Rat:
Doc Rat
is an anthropomorphic comic that runs in Australia about a rat in a medical clinic, and the animal patients that he treats. Jenner himself is a general physician who draws on the side. He holds a caption contest 3-4 times a year, and the winner gets his caption added to the cartoon and receives the finished original artwork. I won once 18 months ago, and I'm told that I won a second time for the Fall contest, but I'm still waiting for him to mail the artwork out.
GoComics:
The
GoComics
website hosts several hundred webcomics, and they have occasional contests to give away stuff related to those comics, such as signed prints, crossword puzzles and desk calendars. I've won 5 times now. Unfortunately, I never got one of the items, which was apparently lost in the mail. The
First Kiss/Cathy package contest
just closed and it may get mailed out soon.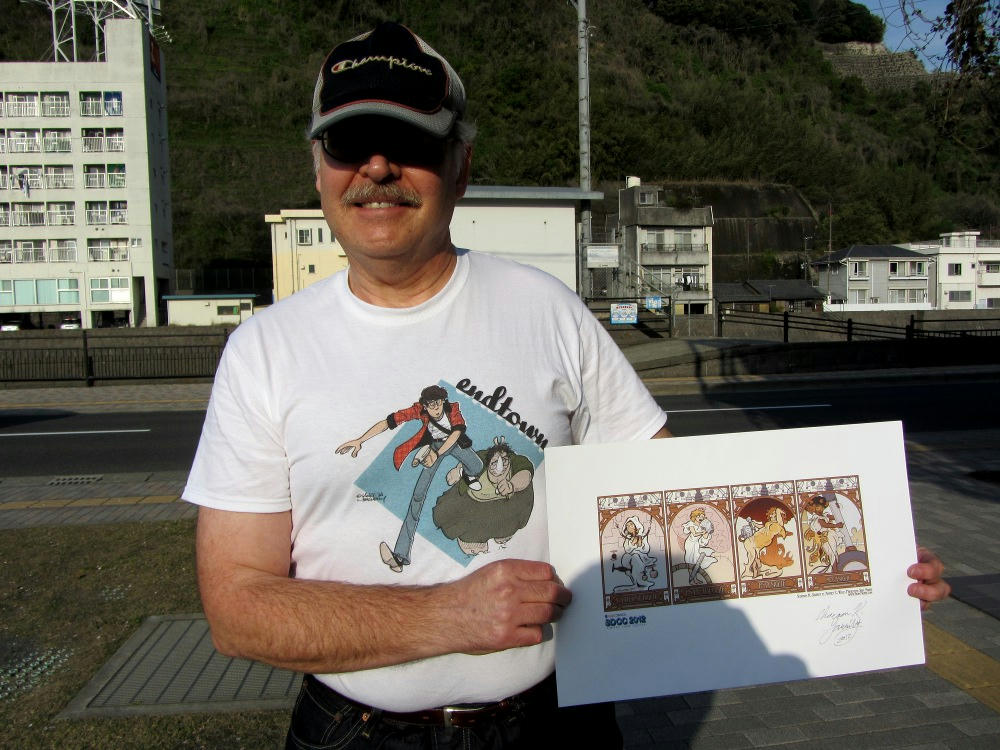 Skin Horse
- A signed print of the Skin Horse characters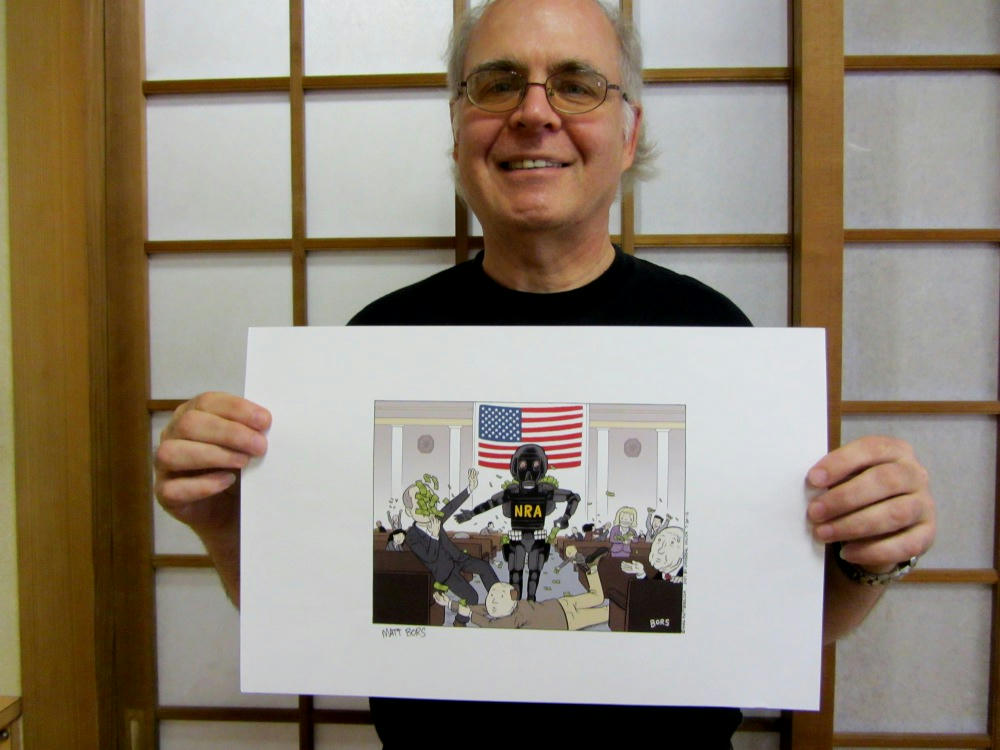 Matt Bors
- A signed print of a Matt Bors editorial cartoon
Non Sequitur
- A 365-day calendar (apparently lost in the mail)
Zombies Hate Stuff
- Monthly calendar
First Kiss/Cathy
- A signed
First Kiss
print, and a copy of a
Cathy
comic
Hubris:
Hubris
is a webcomic about a very enthusiastic guy with no commonsense who runs an outdoors gear shop. Last year, the strip ran a long story arc about a 3-day outdoor sports fest, and a number of the regular readers sent in photos to have their likenesses used on Team Us. So, I made a couple of cameo appearances during the rock climbing contest (that's me in panels 2 and 3).
Lost Side of Suburbia:
This is an illustrated web story drawn by Kory Merritt, a highly-talented art teacher, with ghost stories based on tales he heard around the campfire during elementary school camping trips. Occasionally he'll work the GoComics account names of his readers into the panels in various ways. Since my account name is Three Steps Over Japan, Kory put "3 Steps Over Japan Speaks" on a fortunetelling machine in an amusement park in one of his recent stories.
Zippy the Pinhead:
I've already
wrote too much
about this.
Otona no Kagaku:
The "Adult Science" line of science kits put out by the publisher Gakken, was celebrating its 10th anniversary a year and a half ago by featuring pictures of the modifications some of the readers had made to their kits. One of my photos was used in that article, for adding a white LED and a DC power pack to the reflective paper film camera (middle photo) (in Japanese, my name is spelled カーチス・ホフマン).