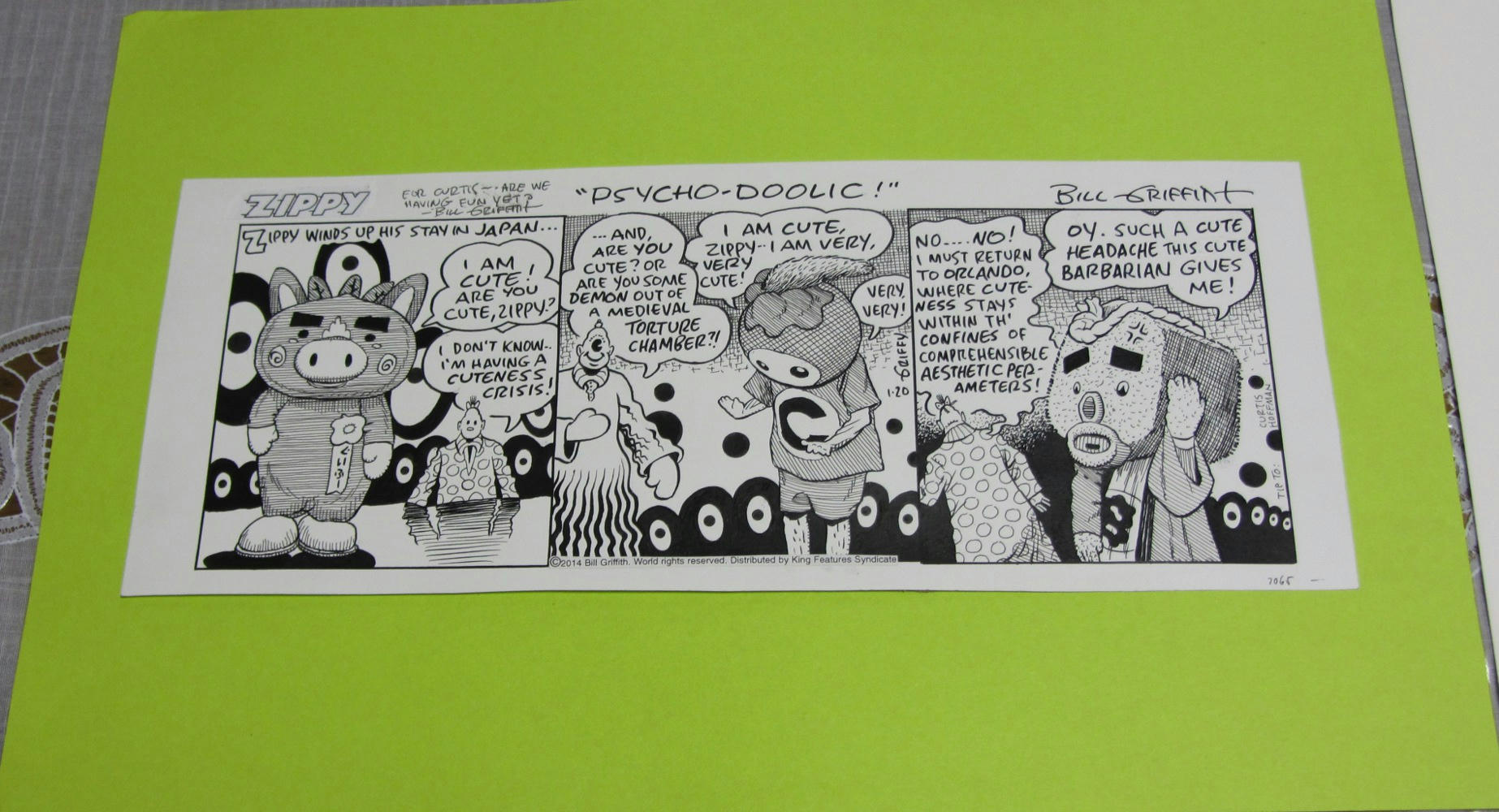 After the first two Zippy strips appeared in the newspapers, I got to thinking that it'd be silly to pass up the opportunity to get the original artwork from Bill Griffith. I went to the
Zippy website
and poked around in the online store for find out what the prices and conditions would be. At $350+ a pop, it was a bit too expensive to buy all three originals. So, I settled for Psycho-Doolic, and got prints of the other two. Bill will hand color the prints, though that was a bit too pricey as well, but the computer-colored Sunday print was inexpensive enough.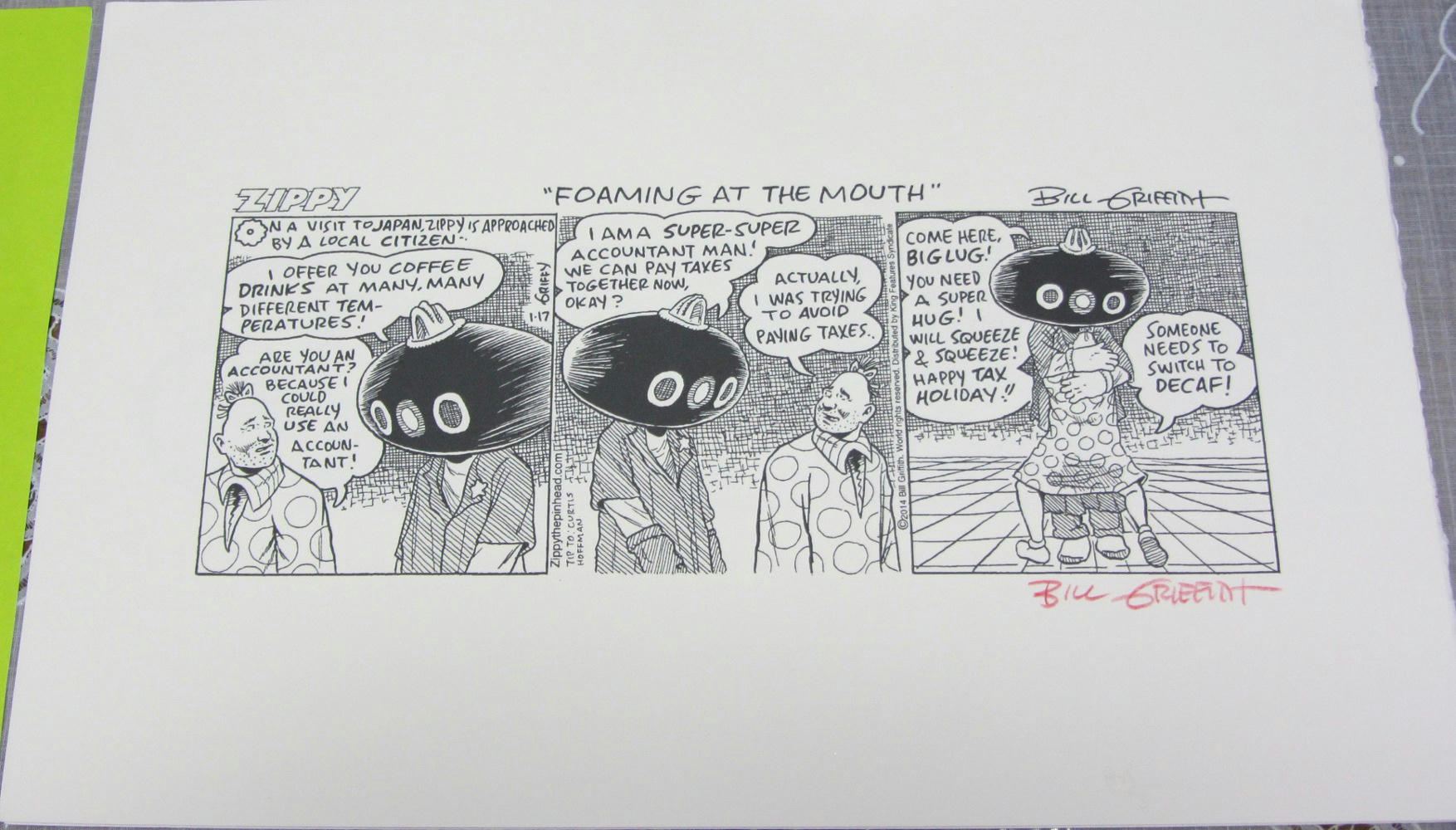 The package arrived in the mail 3 weeks after the order, safely wrapped up and looking really nice. Bill personalized the original, but unfortunately the ink wasn't dried completely before he put it in the envelope. Otherwise, they're all really cool.
Are we having fun, yet?