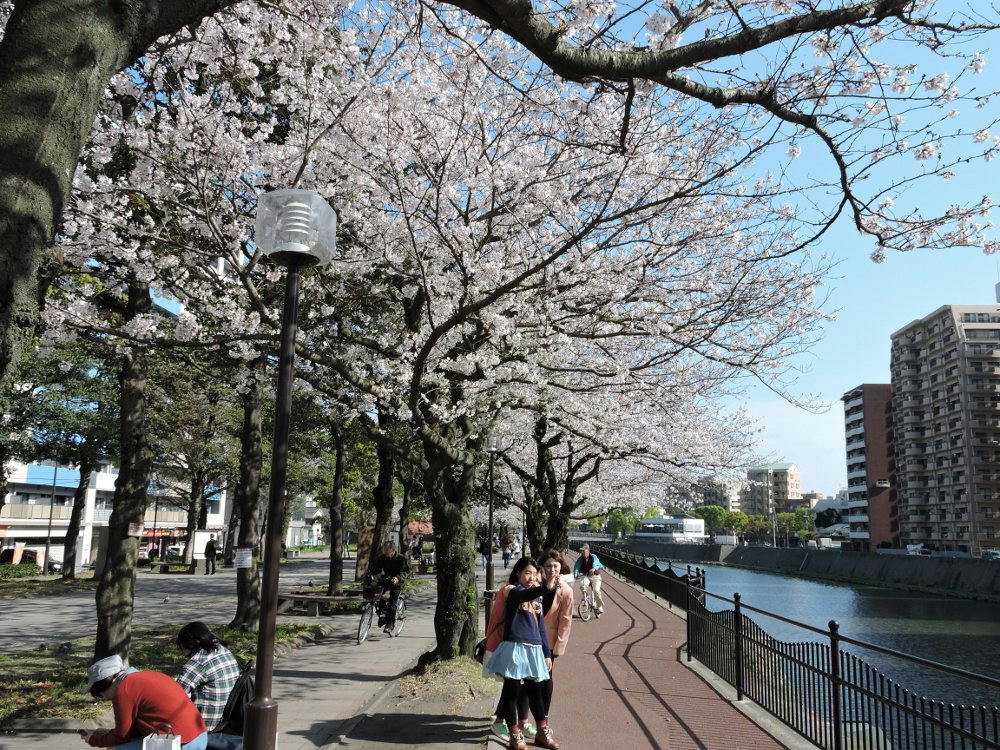 Cherry blossom season is upon us in Kagoshima again. This winter was colder and rainier than normal, so most people here expected the blossoms to open late. But, the days turned warm fast and there's a good chance that the season will be much shorter because of it. I took these photos on Tuesday when the weather turned good. This is next to the Kotsuki river, a couple blocks from the main train station, along Tram Street.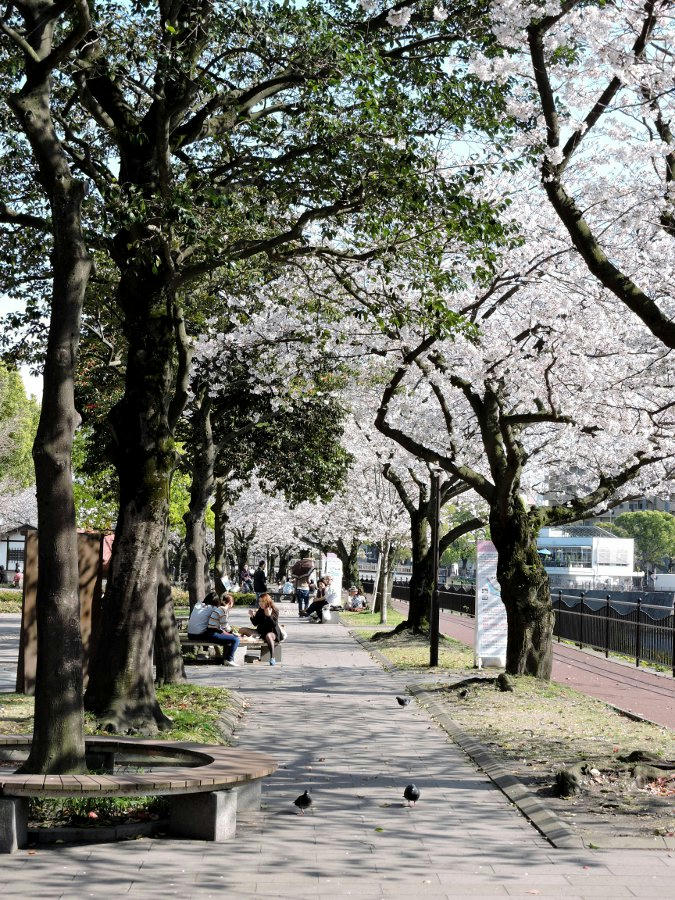 There aren't that many cherry trees in Kagoshima, so the options for where to go hanami viewing are pretty limited. Even so, and even given that this was in the middle of a weekday, there weren't anywhere near the number of people out under the trees as you'd see in Tokyo.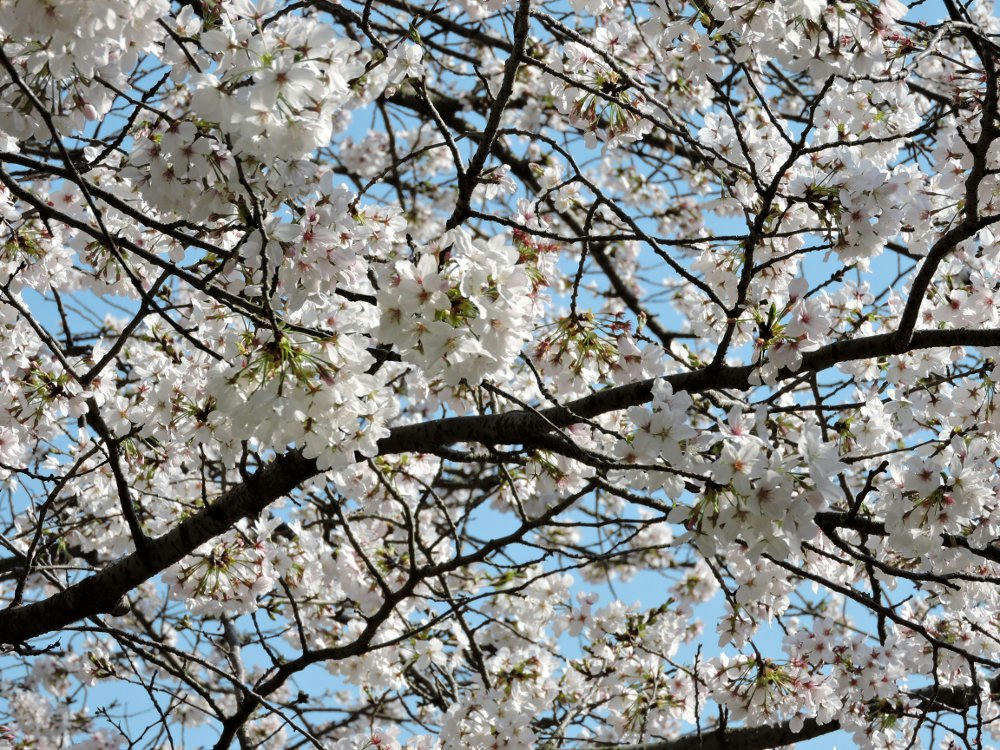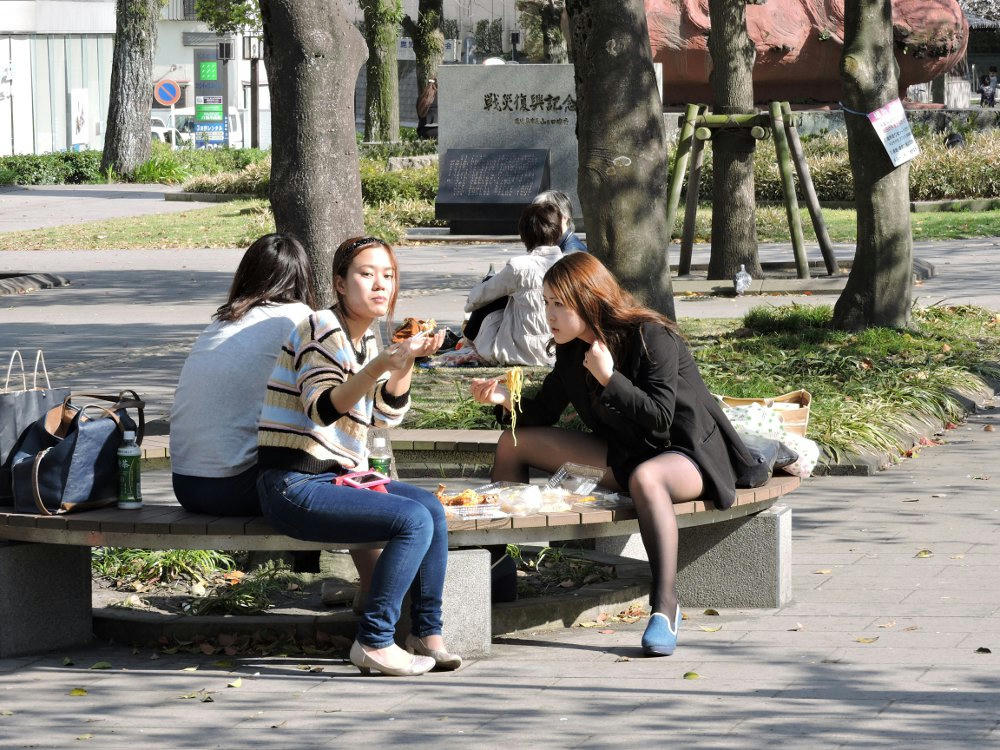 Traditional hanami activities include eating, singing, and lots of drinking, involving largely coworkers. Most hanami parties are company affairs. Today, it's apparently friends and couples.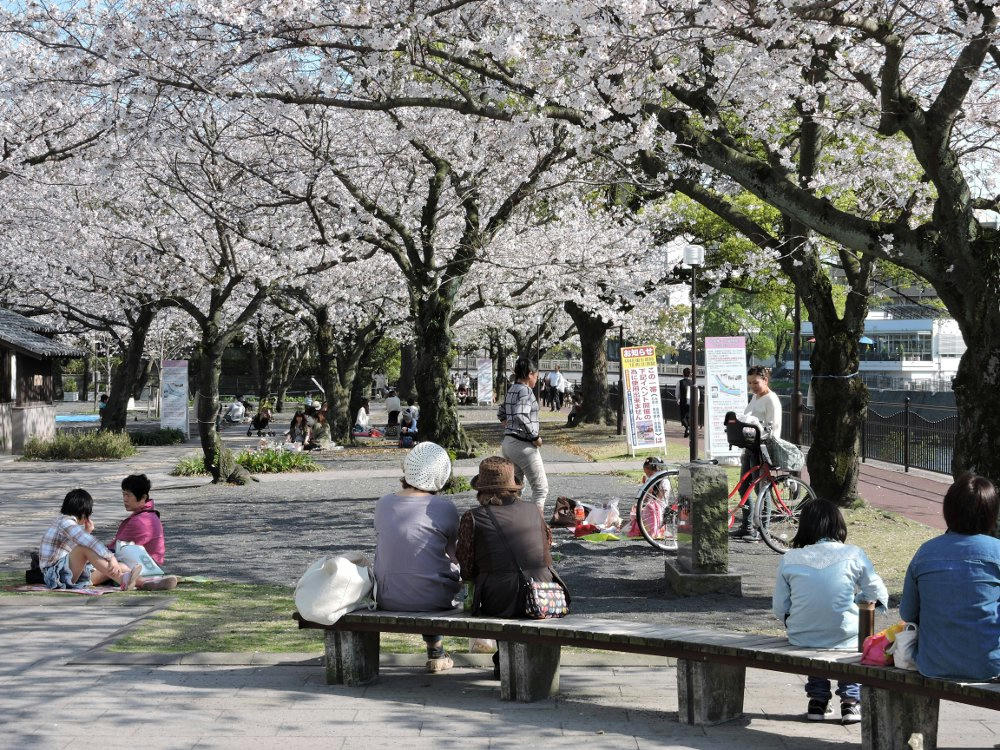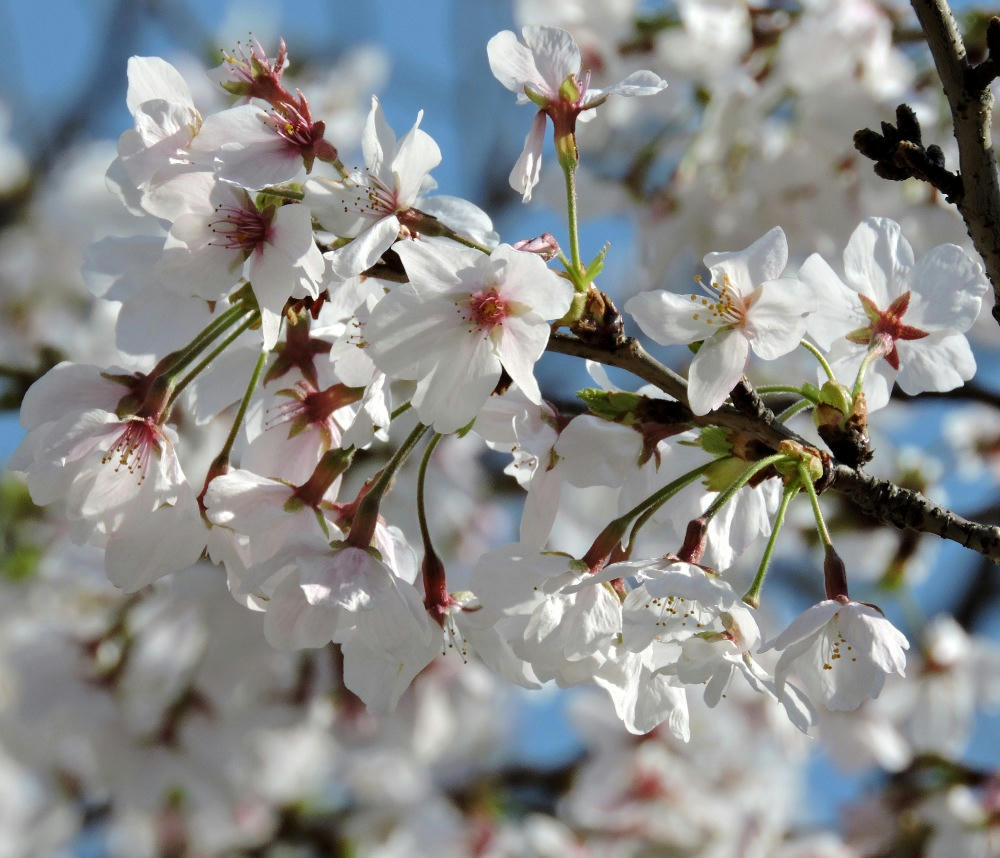 My other camera can't get this kind of shot, so yeah, I'm going to have to take the CoolPix outside more often now.