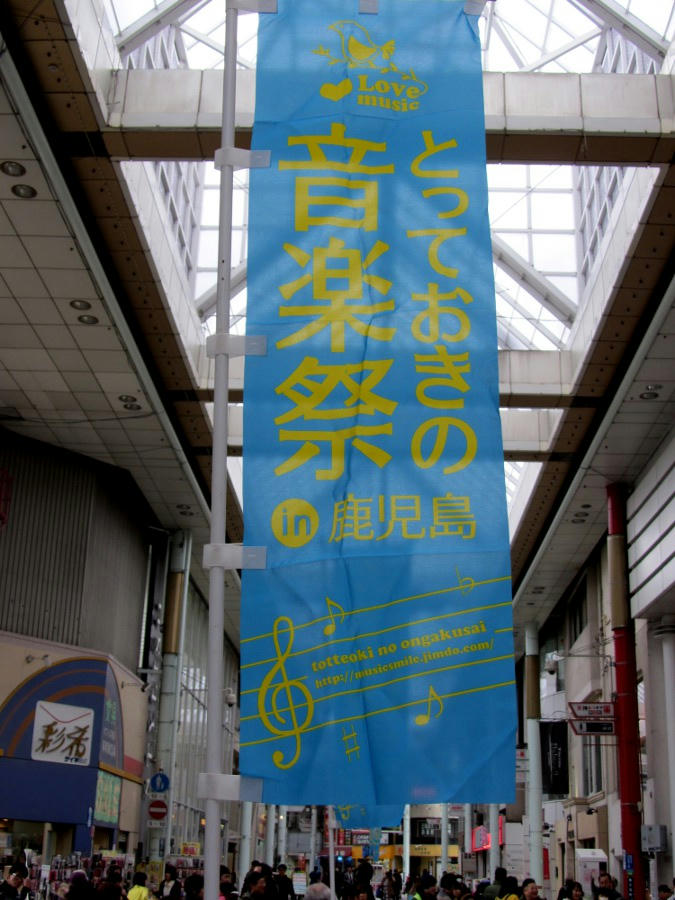 On March 8th, Kagoshima had an Ongaku Totteoki (The Best Music) event in Tenmonkan, with 4-5 event stages within a couple blocks of each other. I caught a little of it on my way to and from the English school that afternoon. I wouldn't say the music was "the best", but it was nice being able to listen to some of it. The crowds were light and not responding well to the singers trying to incite them into singing with them. In general, the Japanese make for very passive audiences.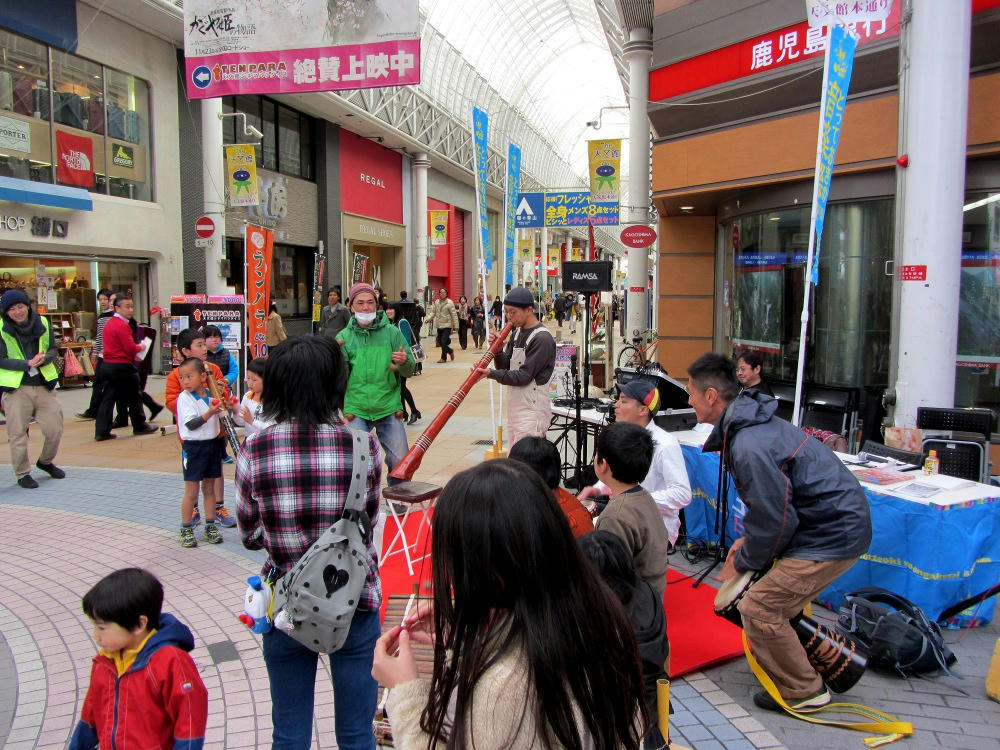 This seems to have been the 2nd annual event. I hope that next year they make 3 changes. 1) Move the stages farther apart so that the more rambunctious bands don't drown out the quieter ones. 2) Put up bigger sandwich boards to advertise the act playing at the time. 3) Either make this a 2-day event, or have it run past 5:30 PM.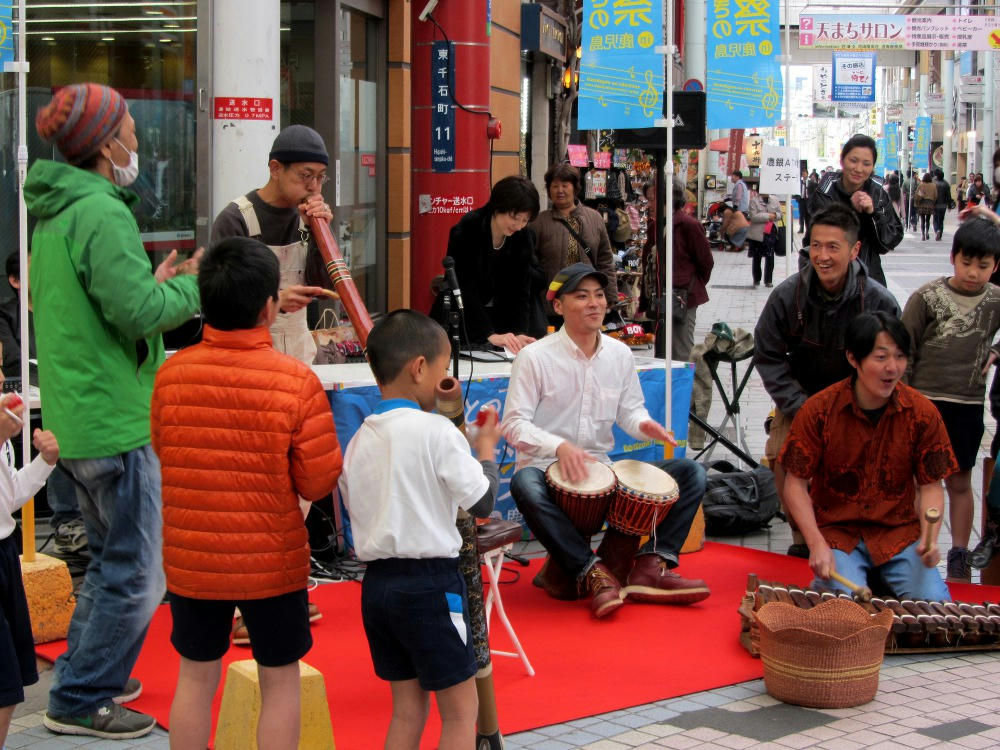 Looking at the photos here, I realize that it probably would have helped to have shot video of the music. Unfortunately, I only had a couple minutes going to and from work, so I didn't have time to listen to whole songs.