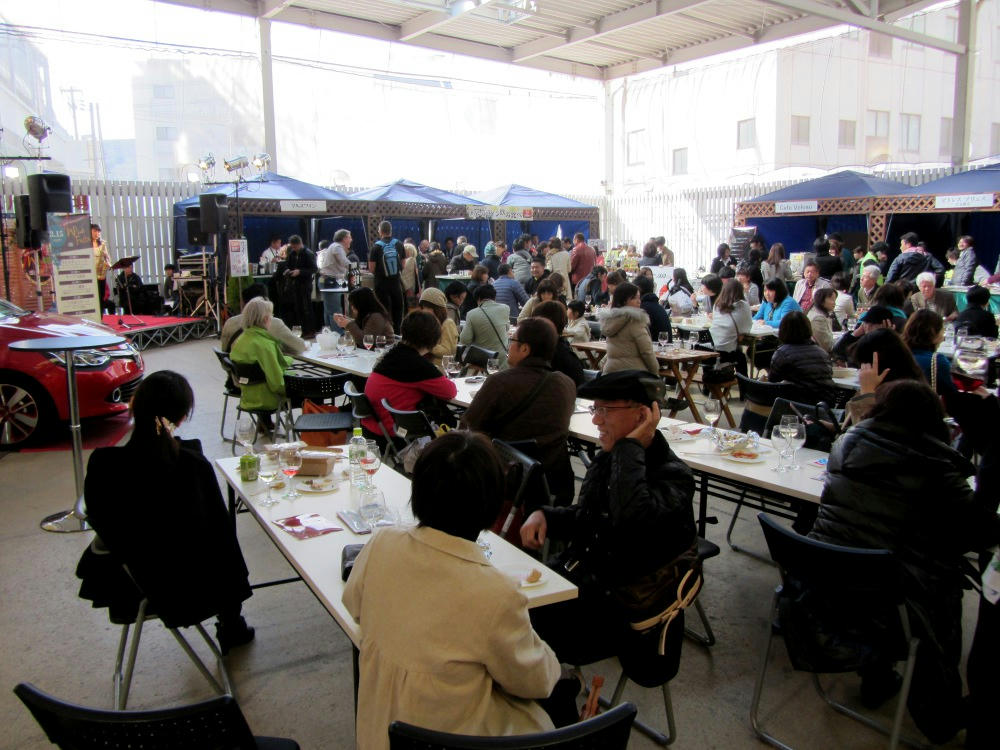 On the weekend of March 15-16, Kagoshima held a wine tasting festival in the open area in front of the Lotteria in Tenmonkan. 500 yen ($5 USD) got you tickets for 2 glasses of wine from the booths. I would have gotten a ticket if I didn't have to teach English on Saturday, and Sunday I decided to stay home and work, instead. So, I can't comment on the quality of the wines being offered.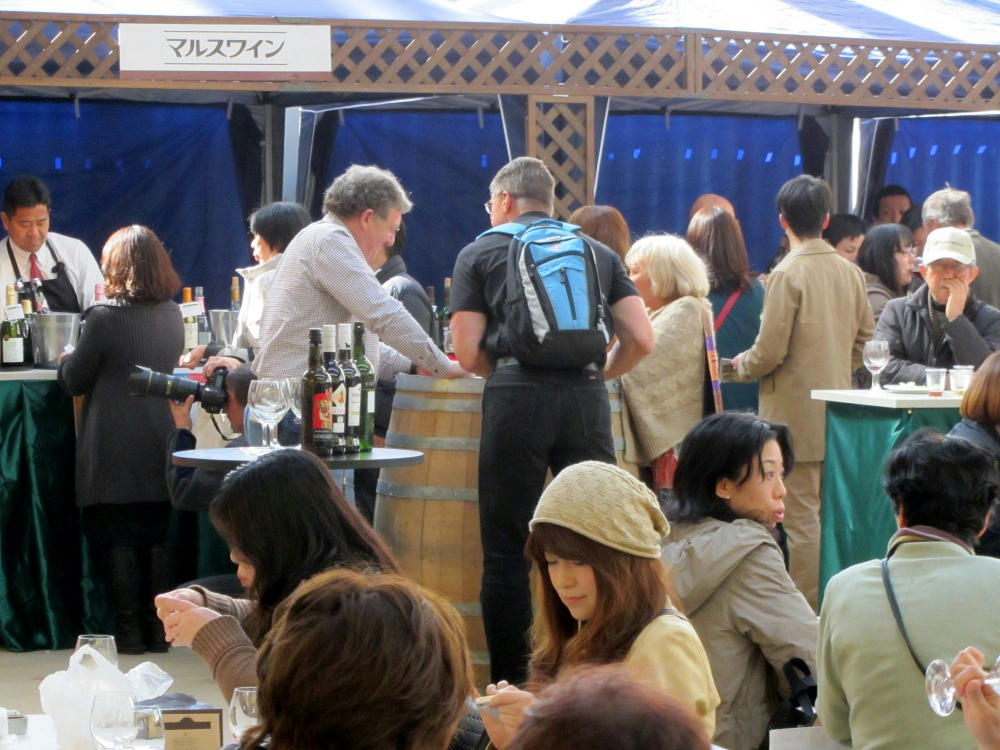 There was kind of big news for Kagoshima that Saturday - the oceanliner "Queen Elizabeth" had made port here for the first time, with 2,000 passengers. One of the people I know was acting as interpreter at one of the "QE" information kiosks set up in Tenmonkan to support the new visitors. Some of the tourists decided to participate in the wine fest.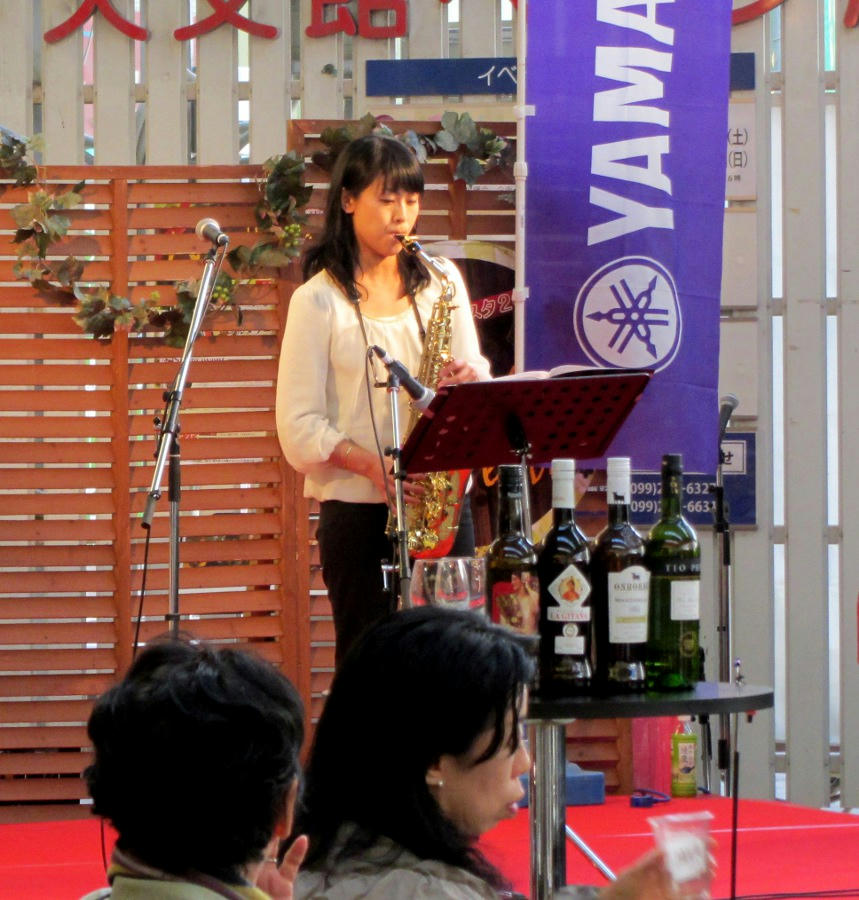 A stage in one corner provided live music entertainment. Here, we have some cool jazz.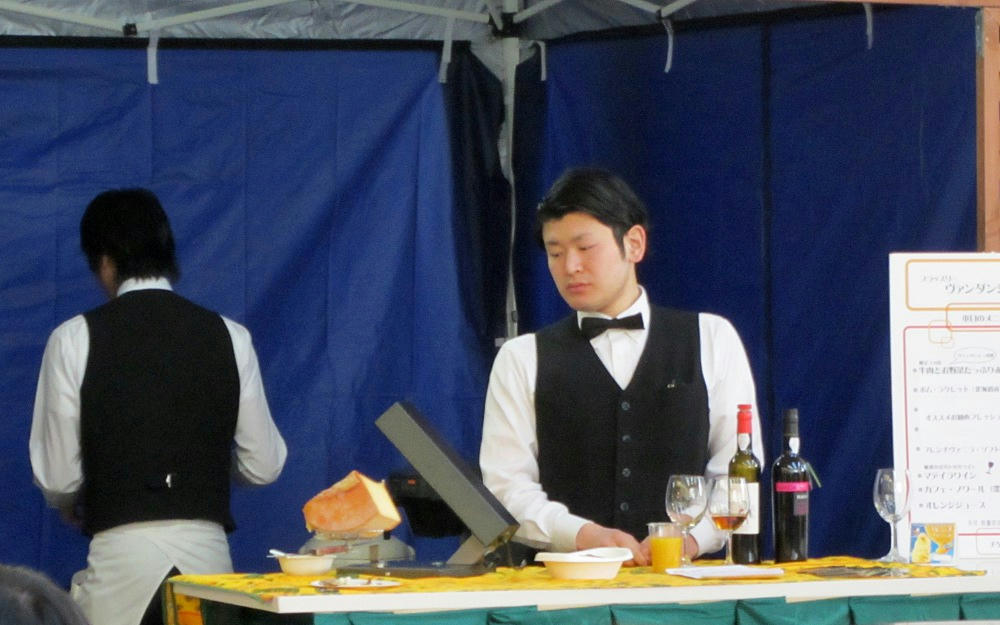 Some of the booths went very upscale. I think I'll try the wines the next time the fest is held.