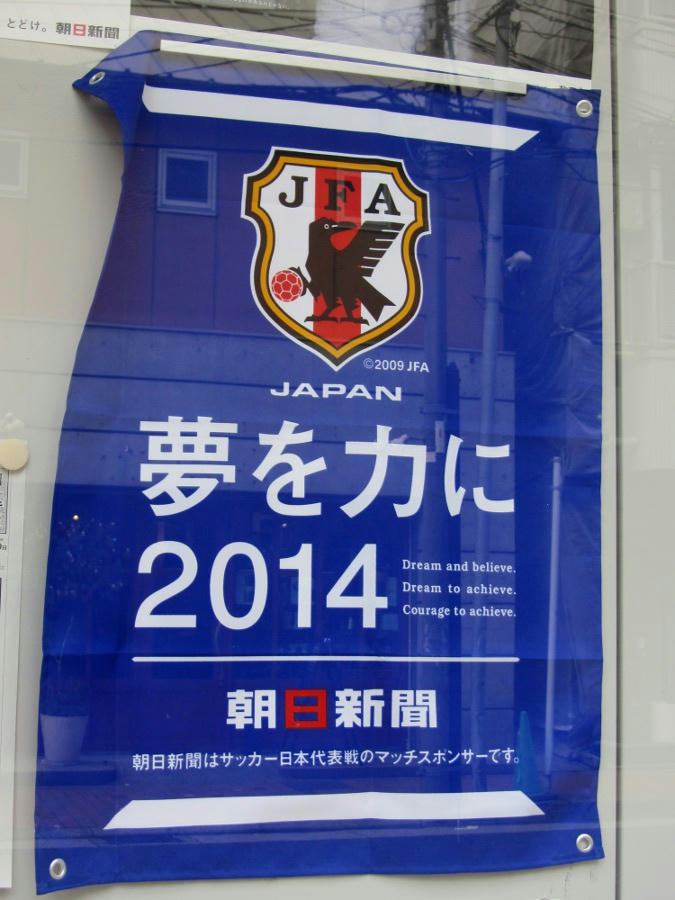 "The power to dream."
From the banner from the Asahi newspaper.
Japan had a huge machine at work leading up to the World Cup to promote the national team, including a pop theme song playing on the radio. Shame that the team was easily knocked out in the early elimination rounds. Maybe next time, the ad agency can find players able to live up to the marketing campaign.