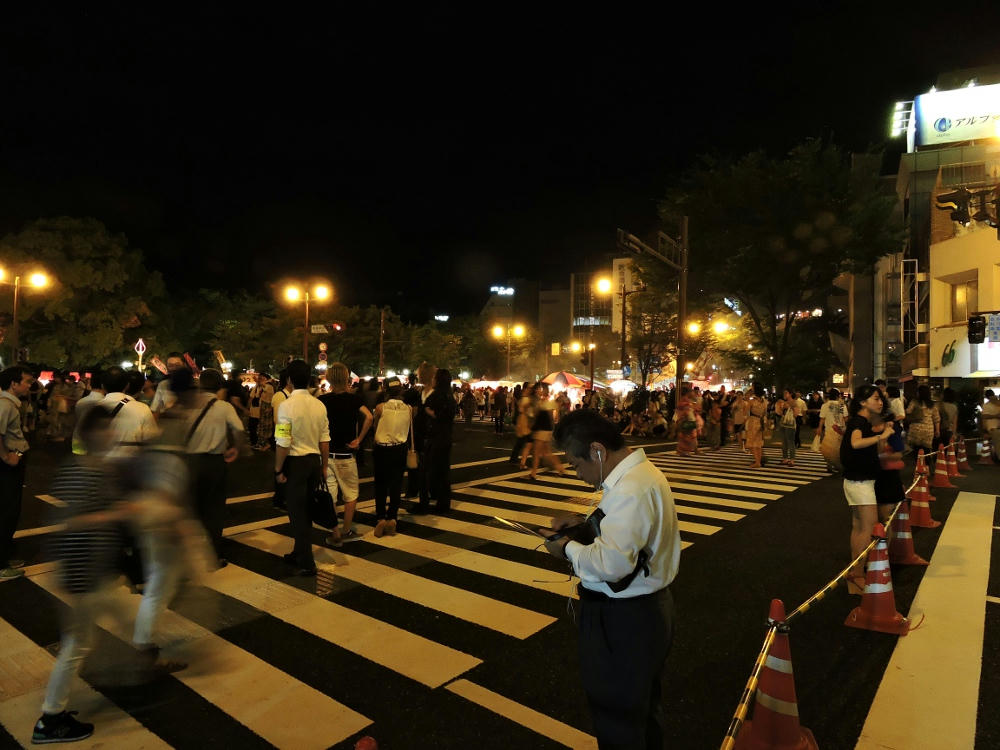 Another year, another
Rokugatsu-Gou
. This is the 2-evening festival that celebrates Nariakira Shimadzu, the local lord that led Kagoshima to prosperity during the mid-1800's. The activities are pretty much the same from year to year - food and toy stalls, praying at Terukuni shrine, a traditional dance contest, an ikebana display, and lots of lanterns.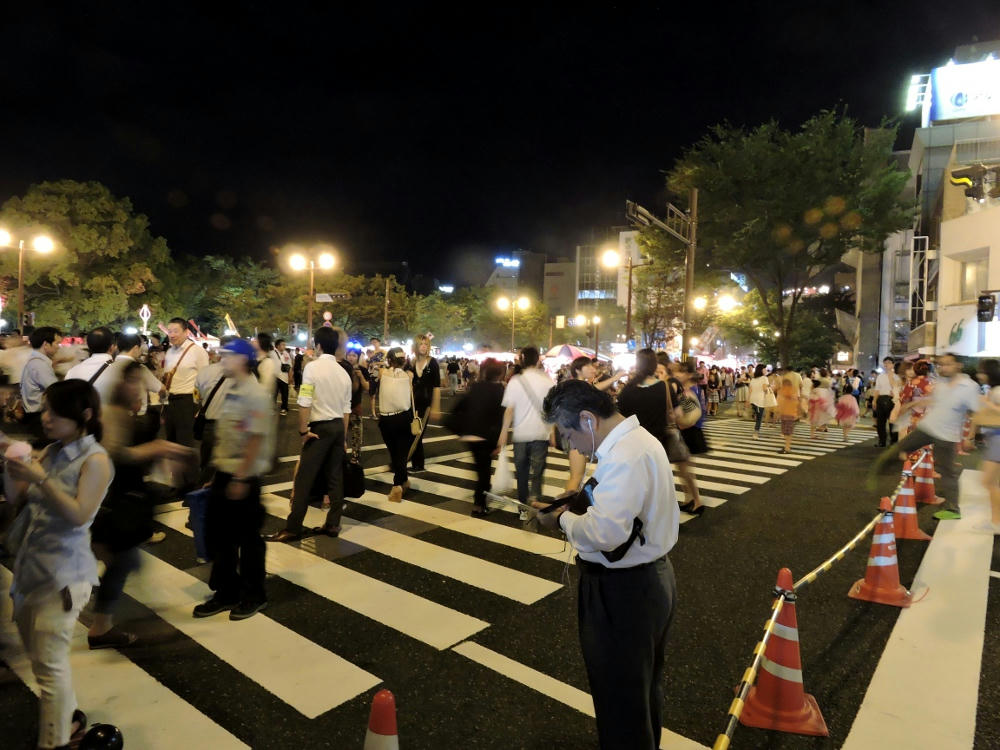 I initially had the new camera on "moon mode", but the shots were coming out too dark. There's no "night scene" setting, so I put it on "auto scene" and the results came out much better. Unfortunately, some of the shots require in-camera adjustments that take 1-2 minutes per photo to process.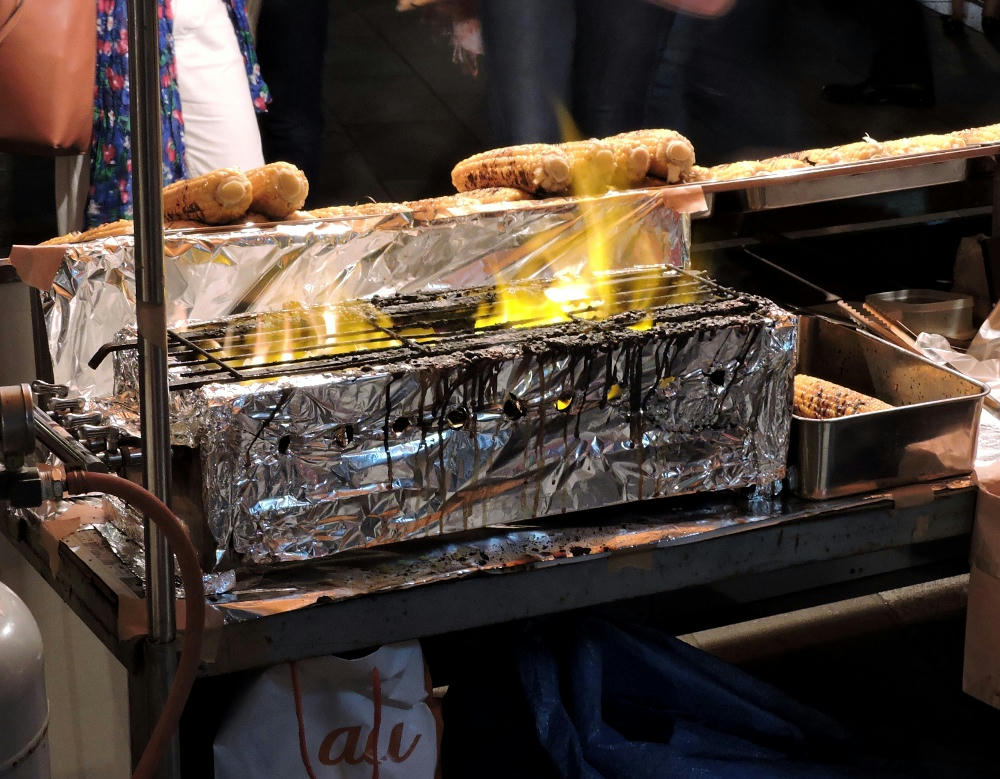 Grilled corn is very popular.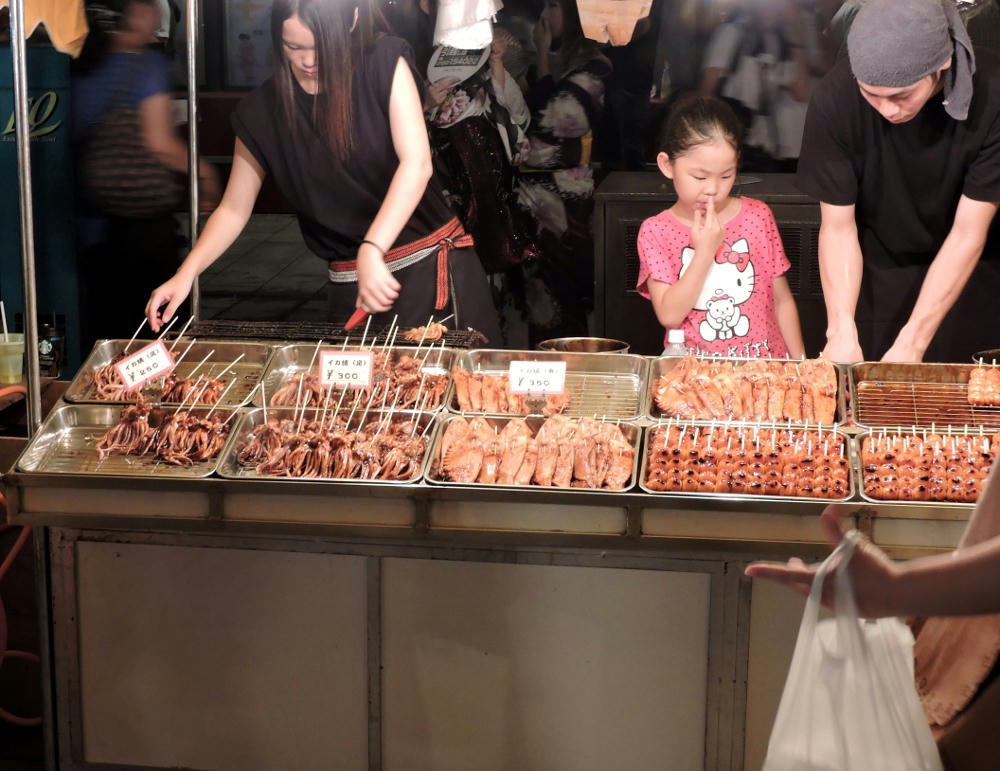 "Hmm, odongo or squid on a stick. Who can make these kinds of choices?"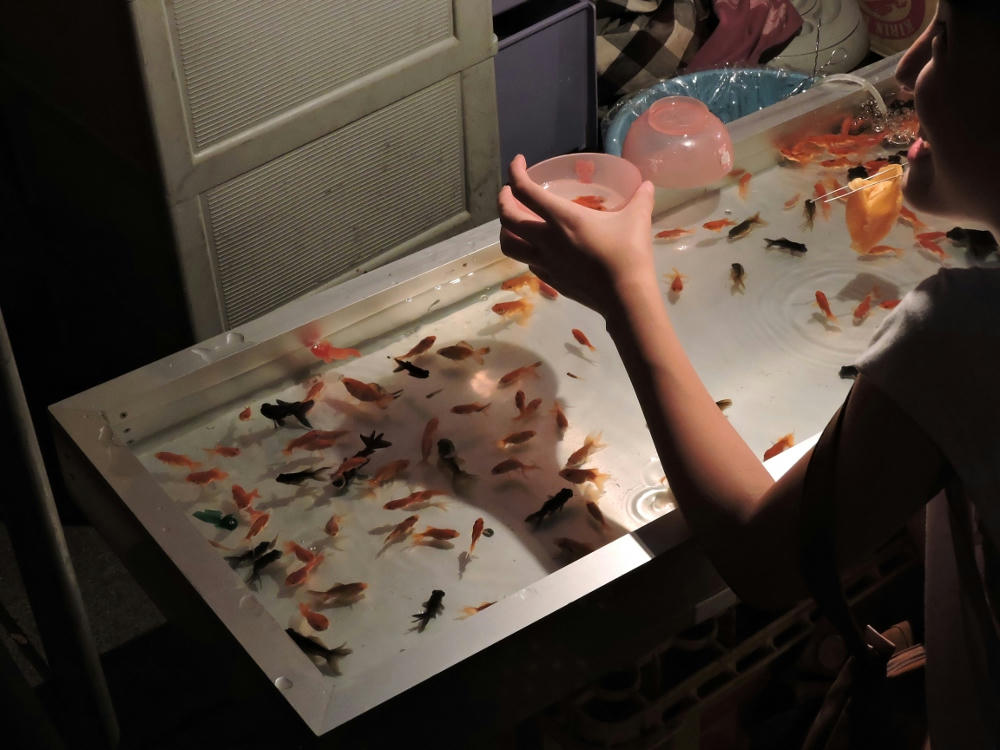 Scooping up goldfish isn't as common a booth game as it used to be. This is the first one I've seen in a couple years.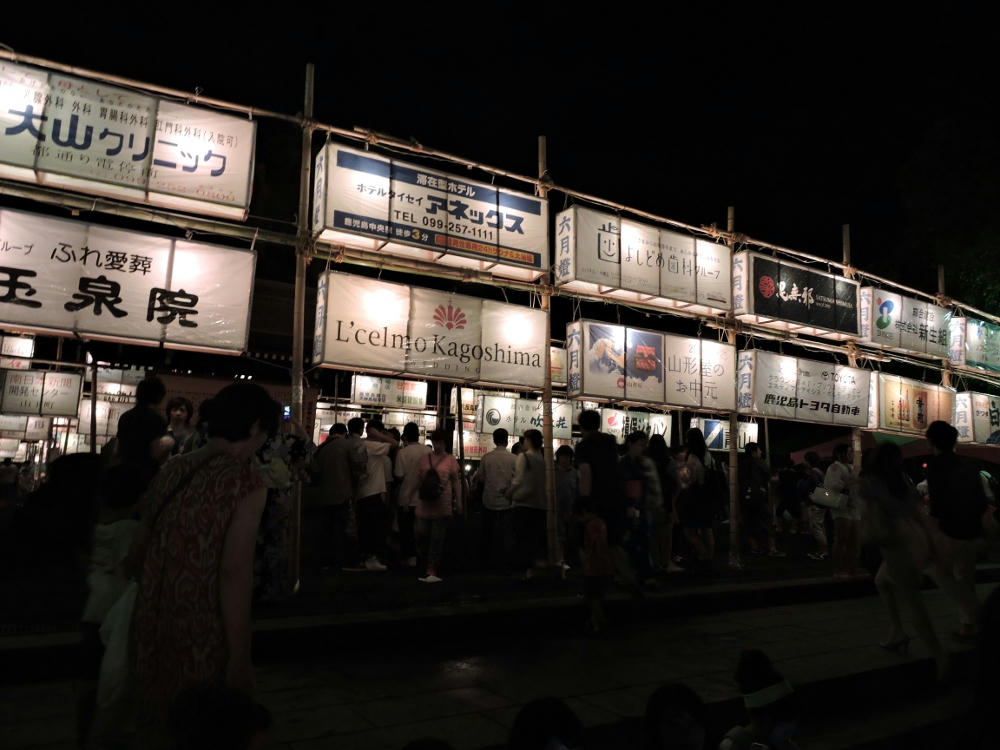 Most of the big lantern signs have commercial ads on one side, and artwork from school kids on the other.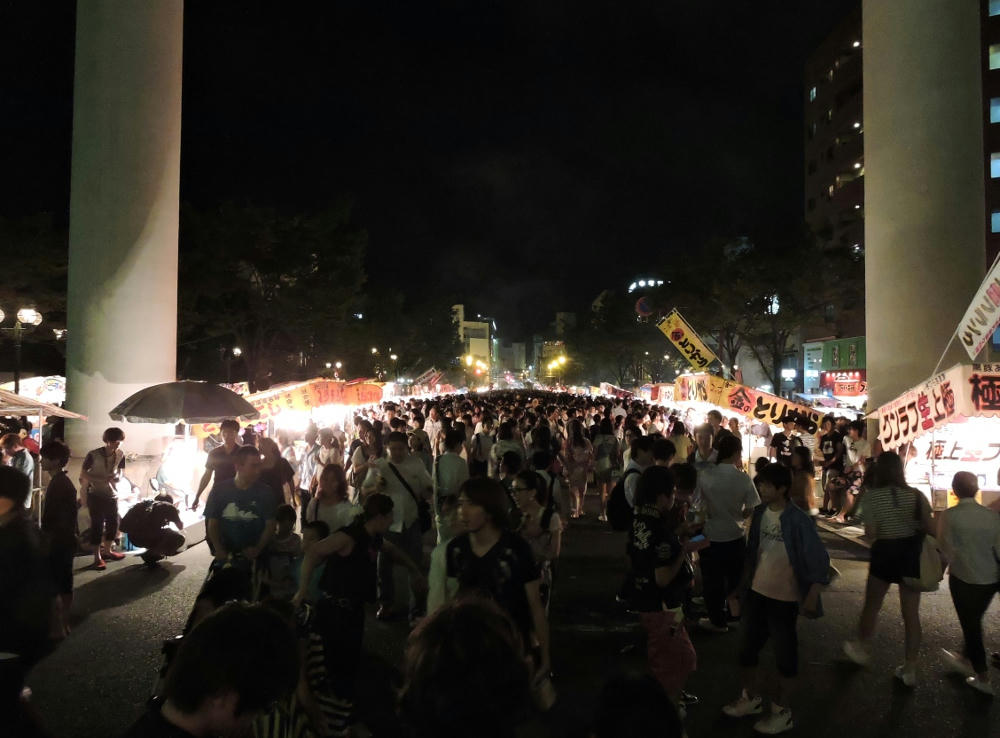 Looking out at the crowds and food stalls from the steps of the shrine.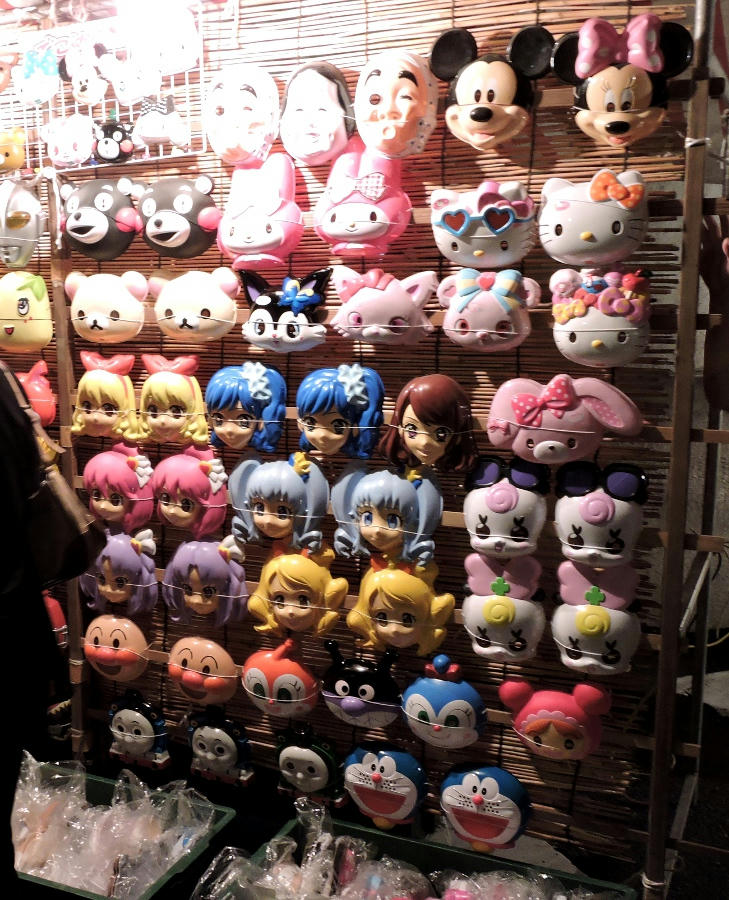 How many characters can you recognize?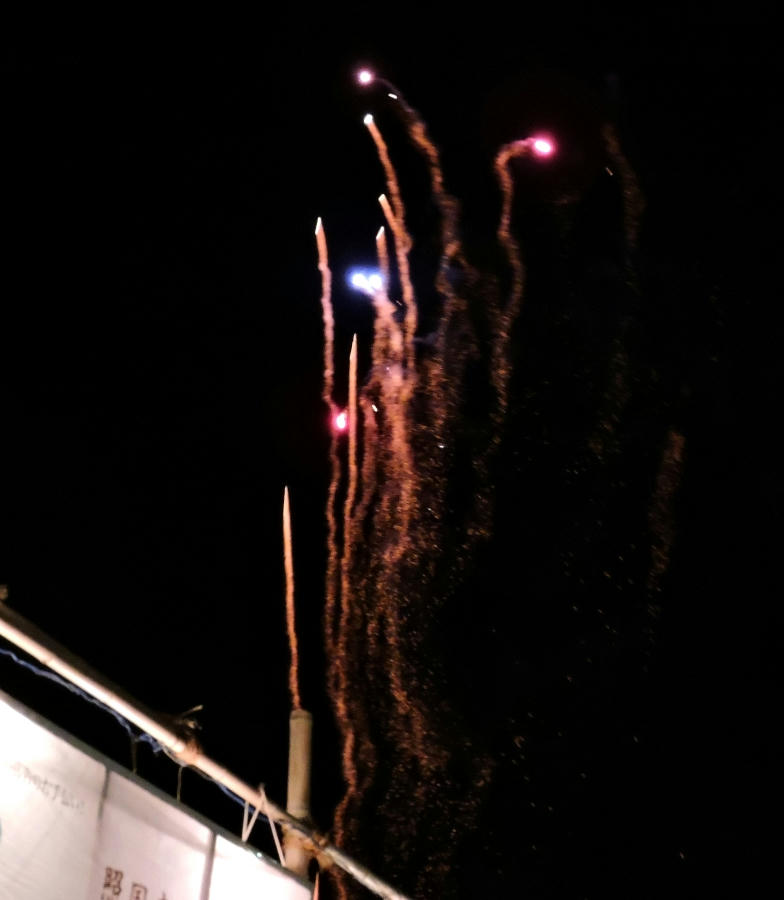 There was some fireworks on the hour on the 15th, and a little bit around 8 PM. Nothing spectacular, but people were still recording it on their smartphones.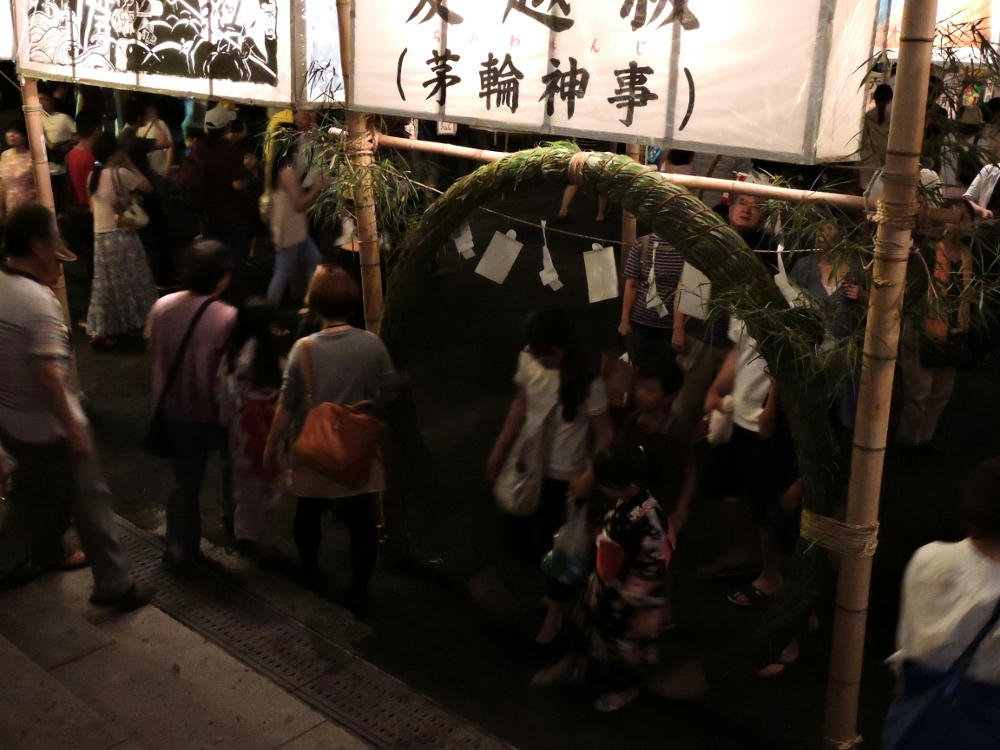 The lucky gate. Couples step through this for good fortune.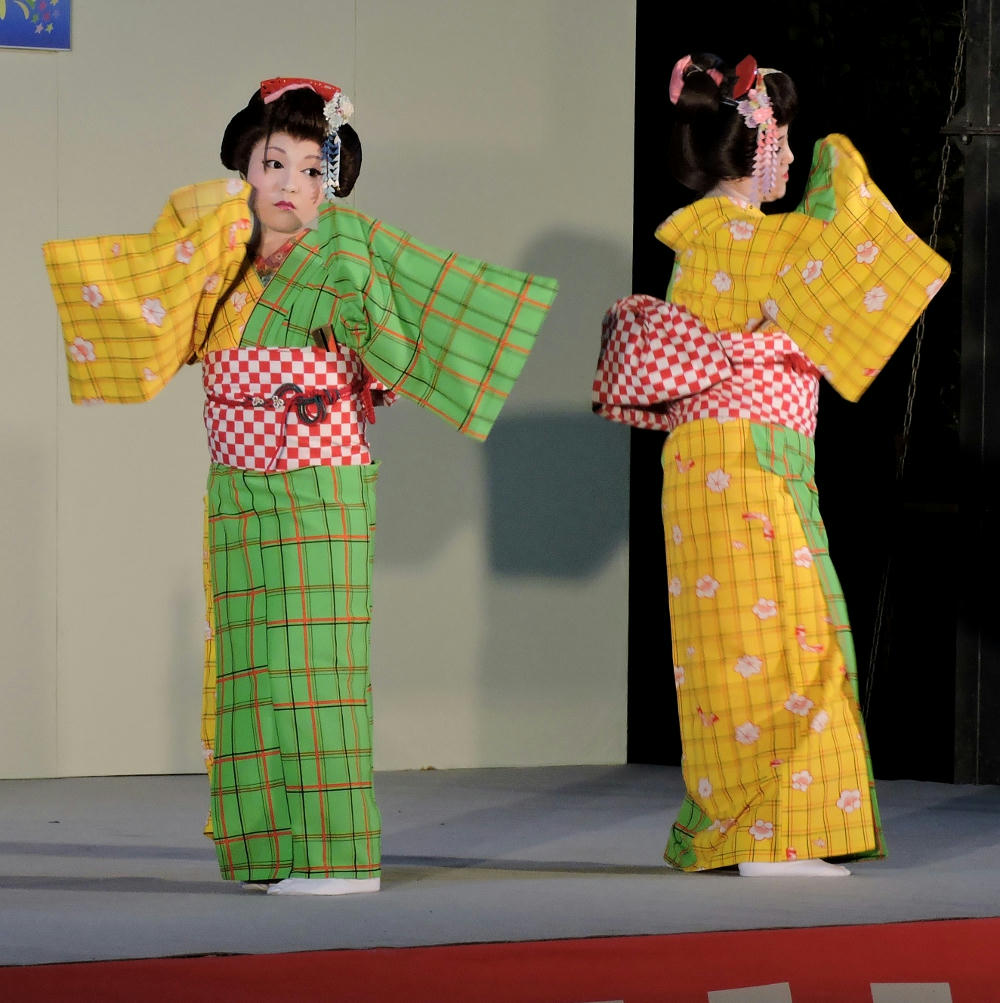 The stage area, set up towards the rear of the shrine grounds, hosted dance groups. Each team would be announced to the audience, and they'd perform to a recorded song.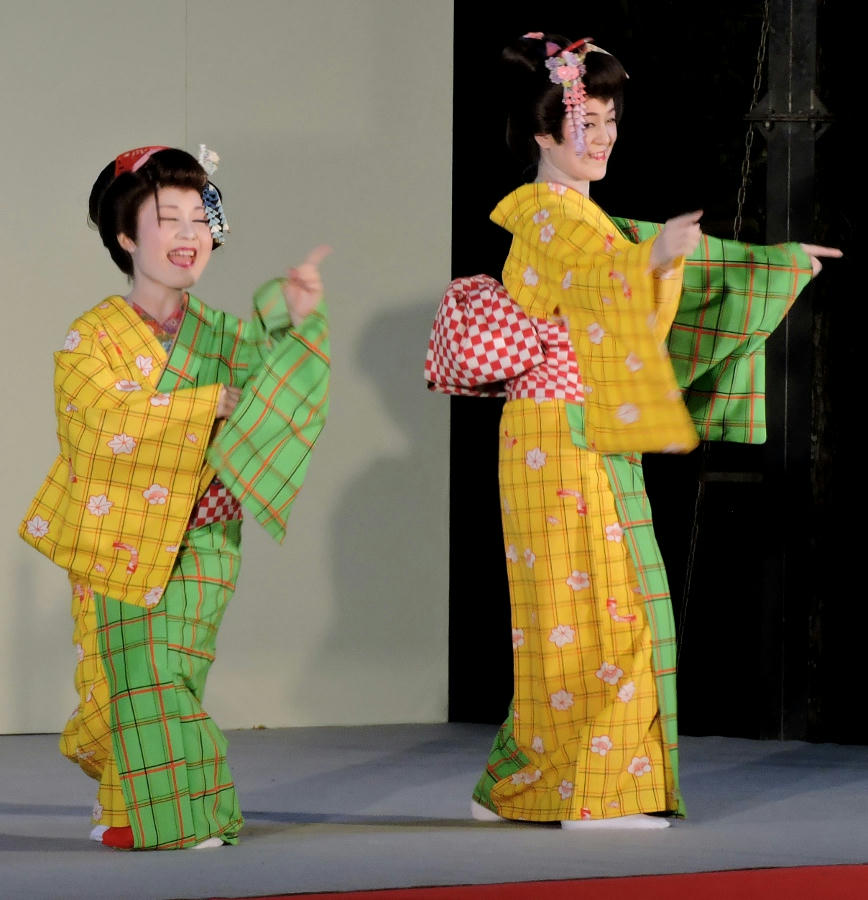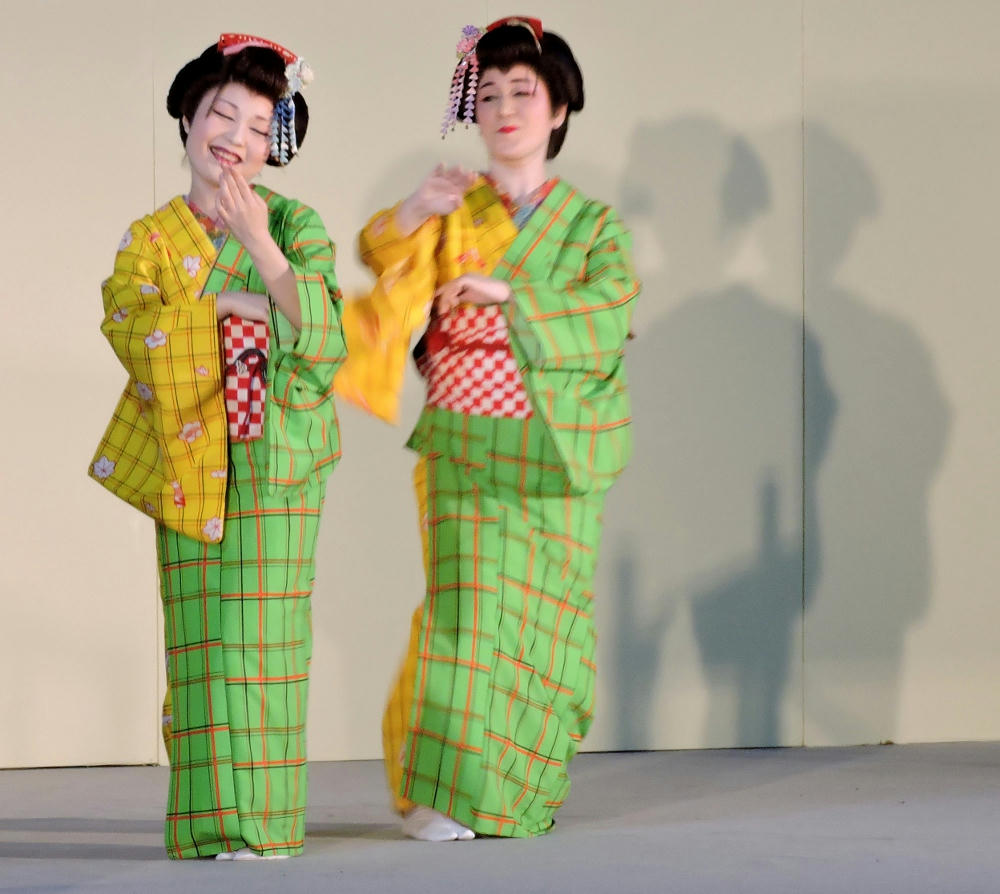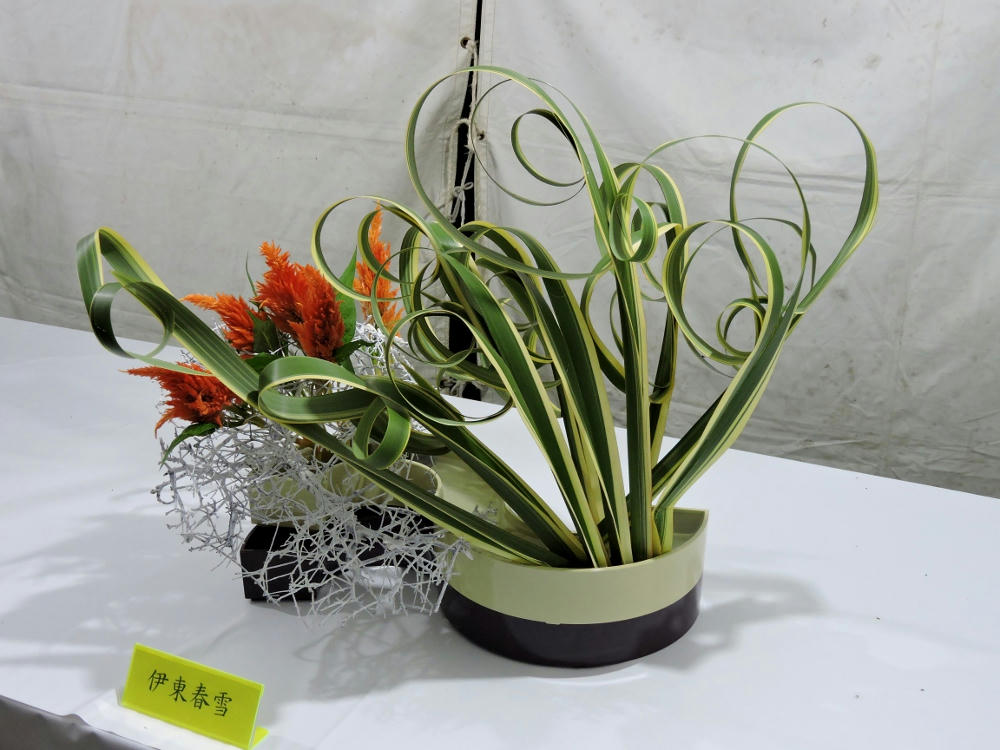 The flower display area was near the dance stage. Since the majority of the festival is held after sundown, it's hard to get good photos with the harsh lighting set up over the tables. Didn't help that the back drop cloth was dirty...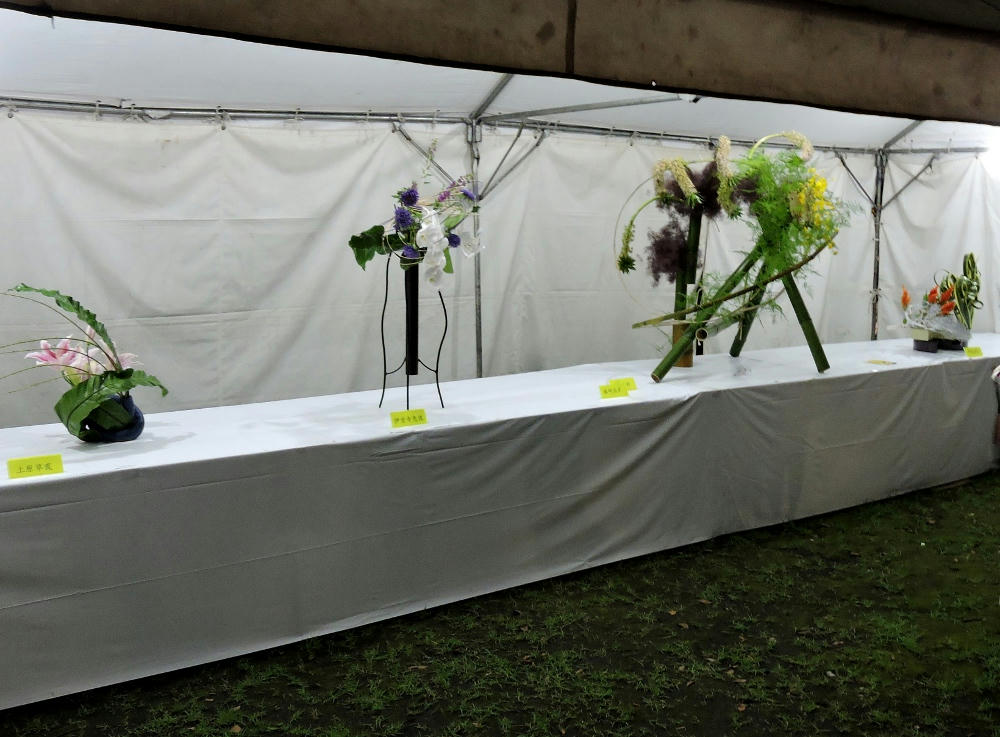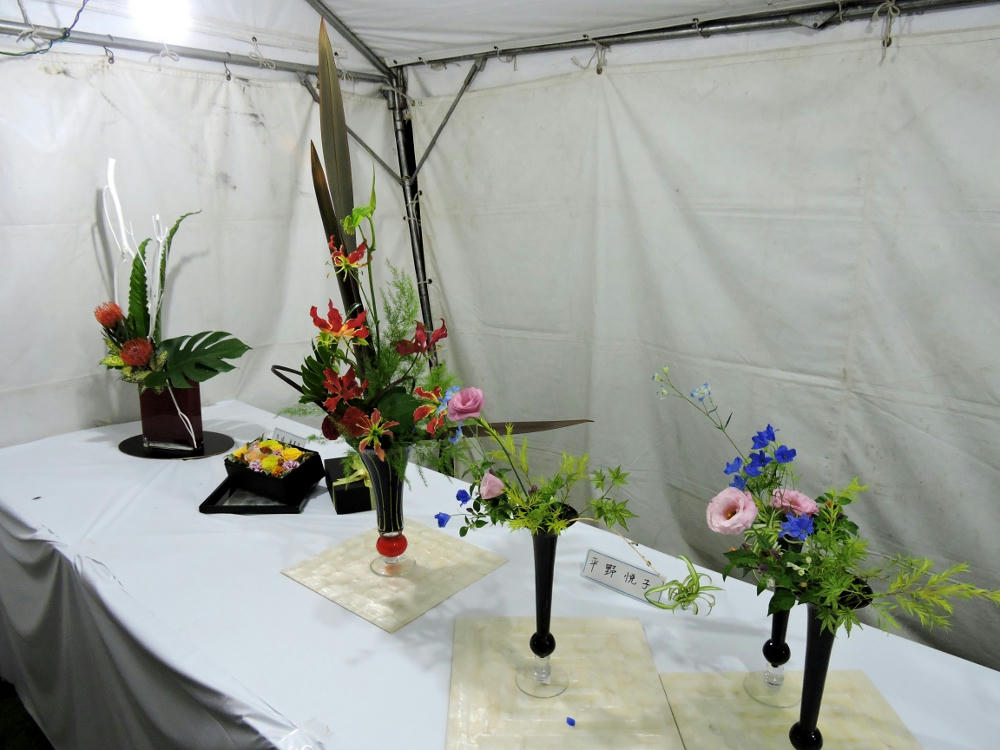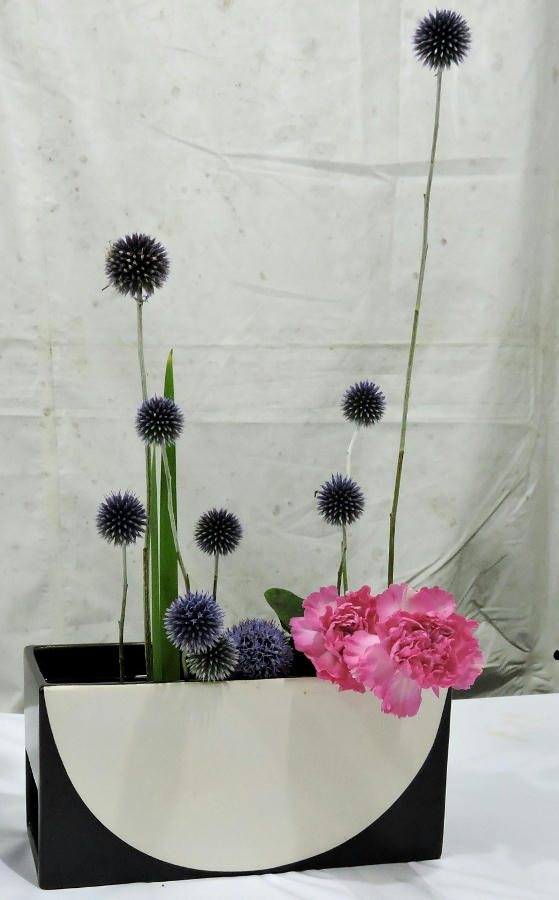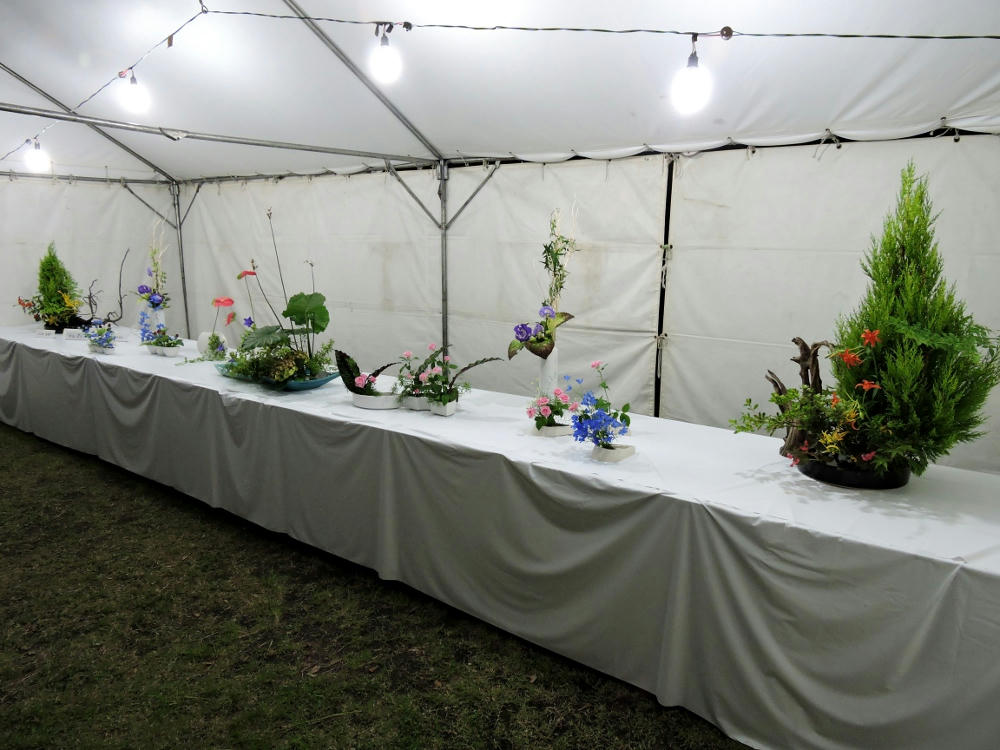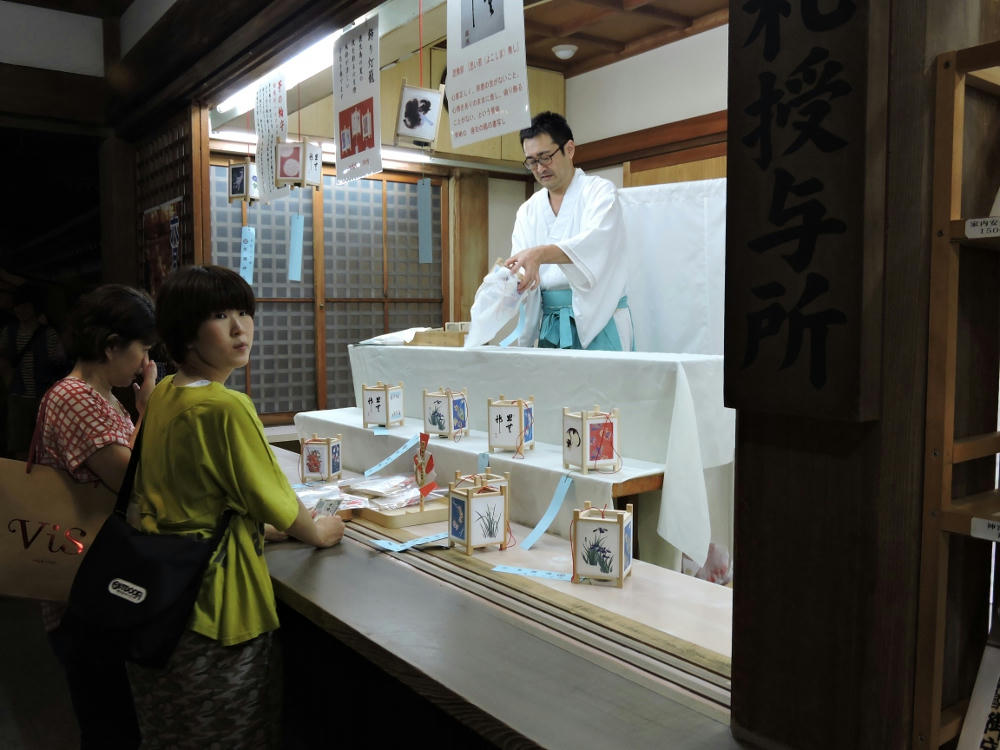 I think this is new. I don't remember the shrine selling little good luck lanterns before.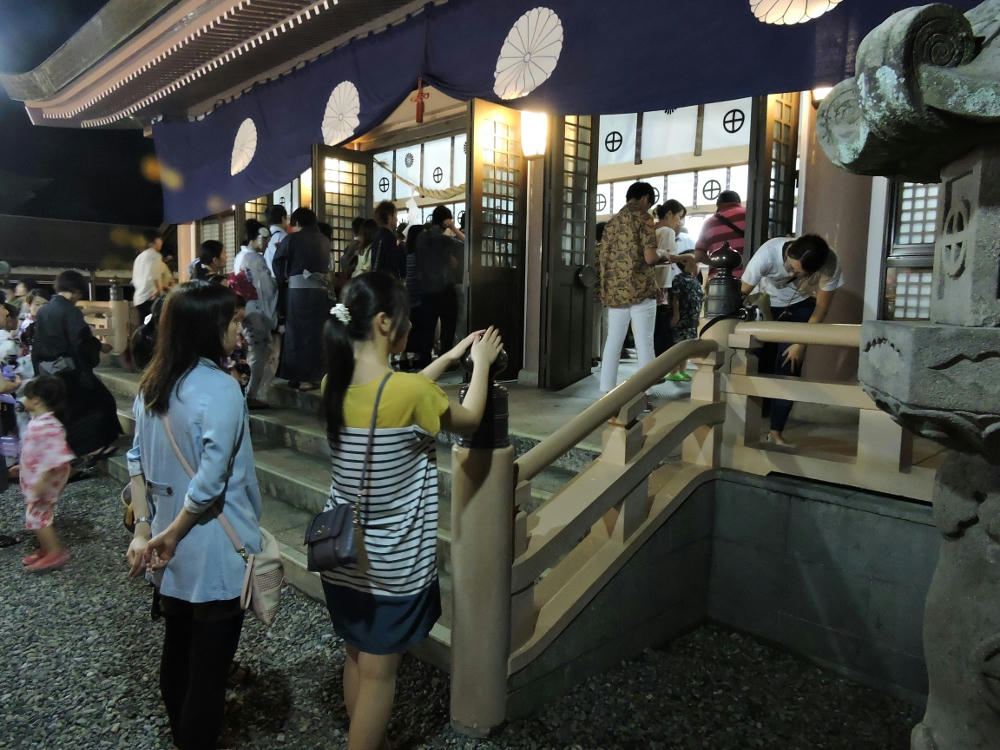 Entrance to the main shrine.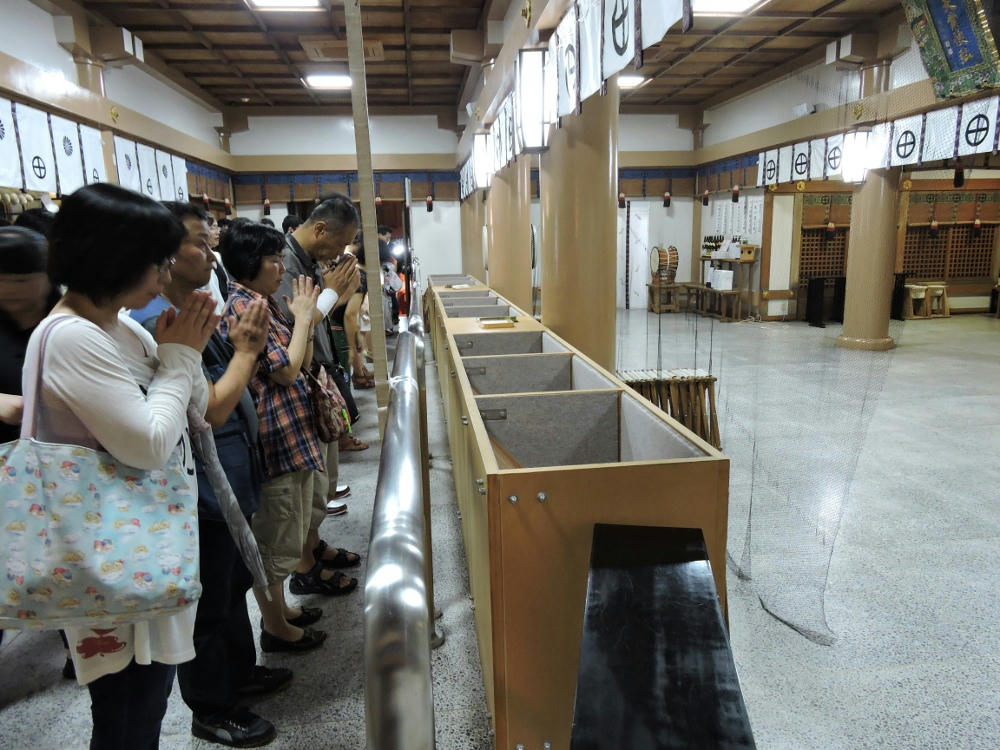 Praying to the memory of Nariakira.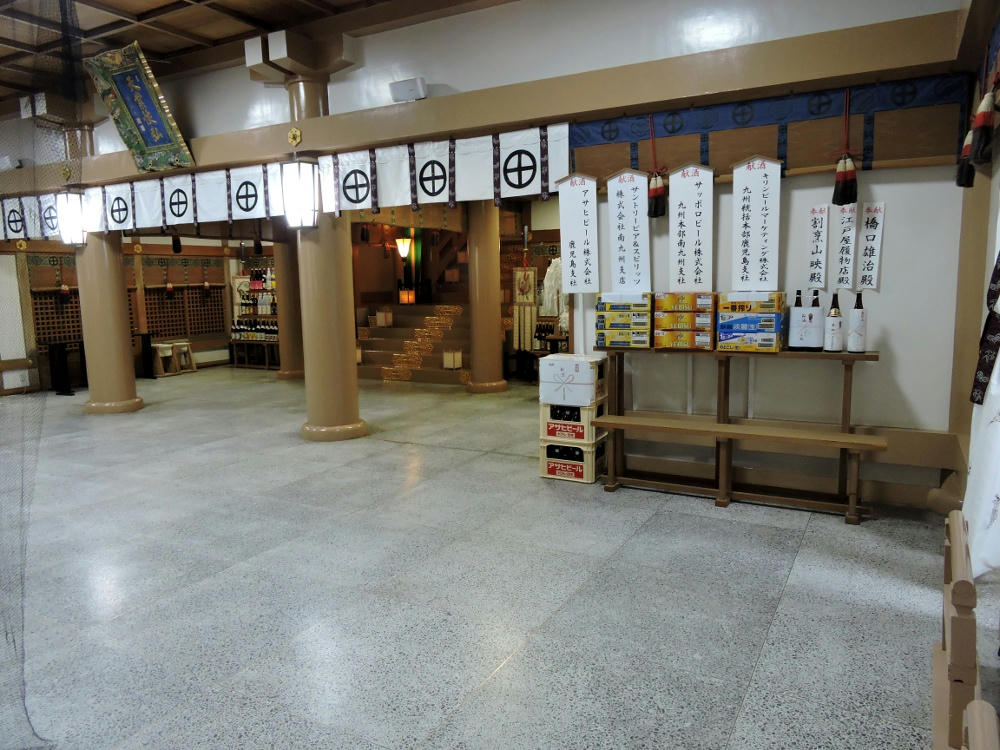 Local merchants donate beer and shochu to the shrine.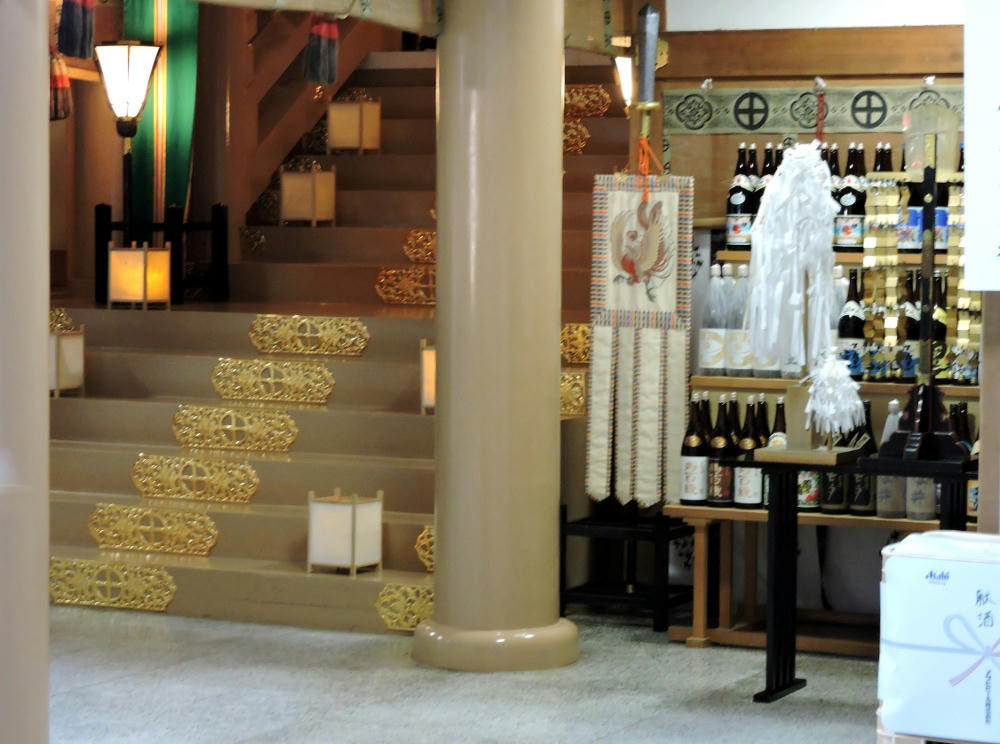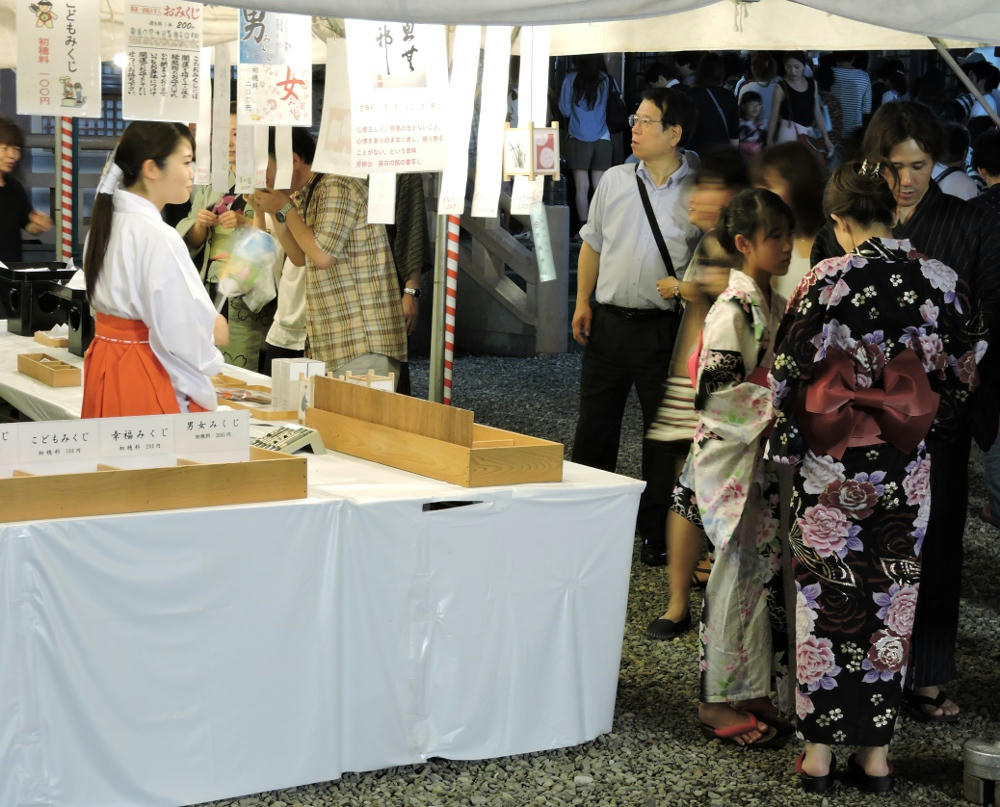 Another table selling good luck charms. There were more people wearing yukata (light summer kimono) this year than last.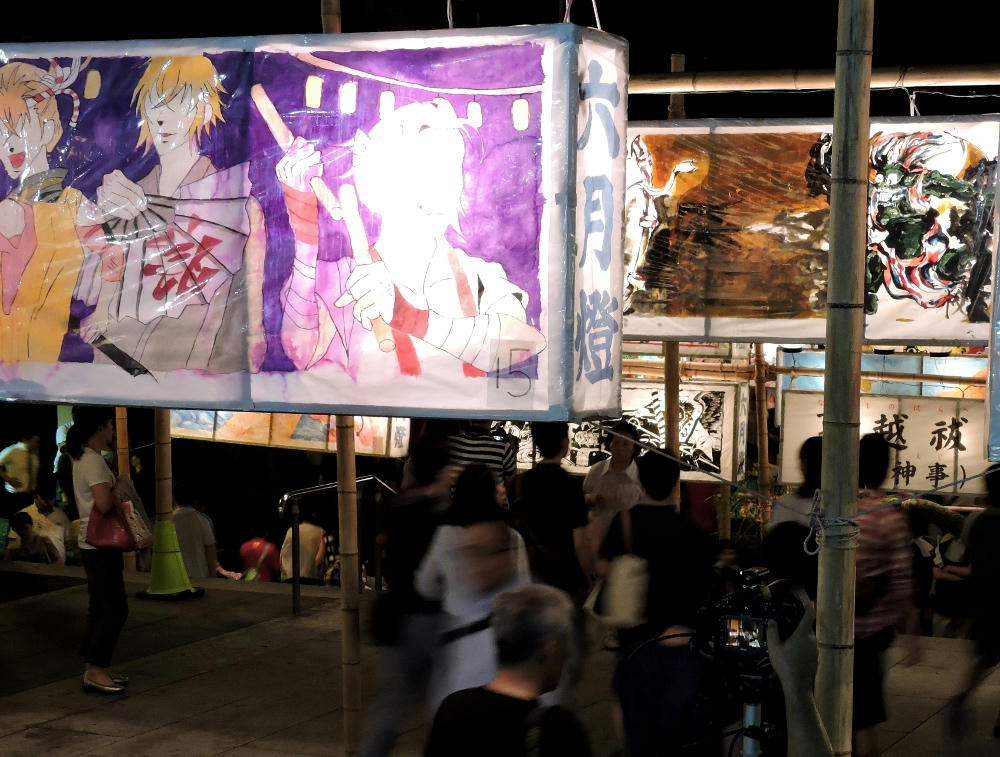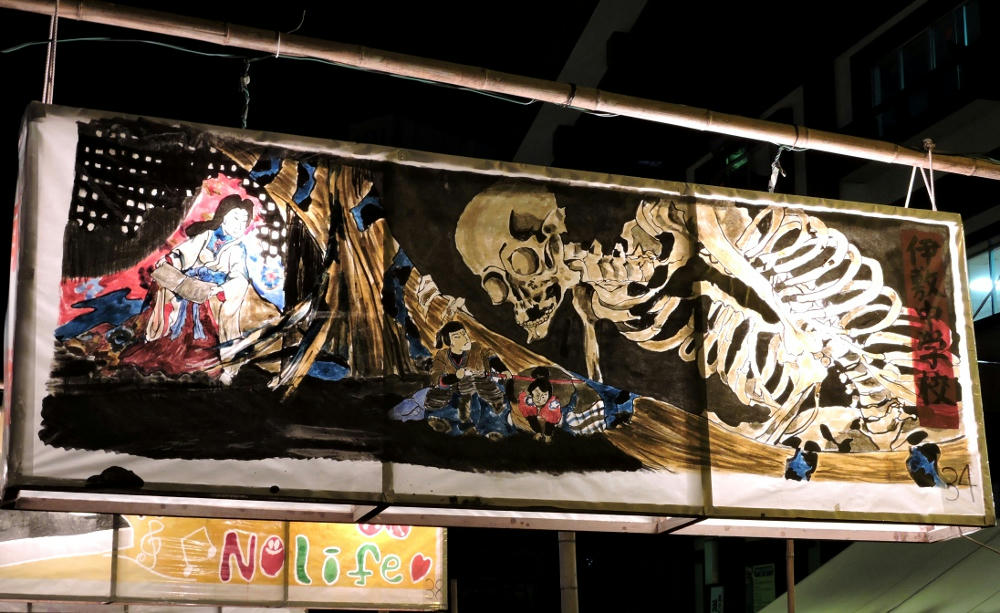 The above image is from a famous ukiyo-e woodblock print. It's been on display at the Kagoshima Prefectural Art Museum this spring.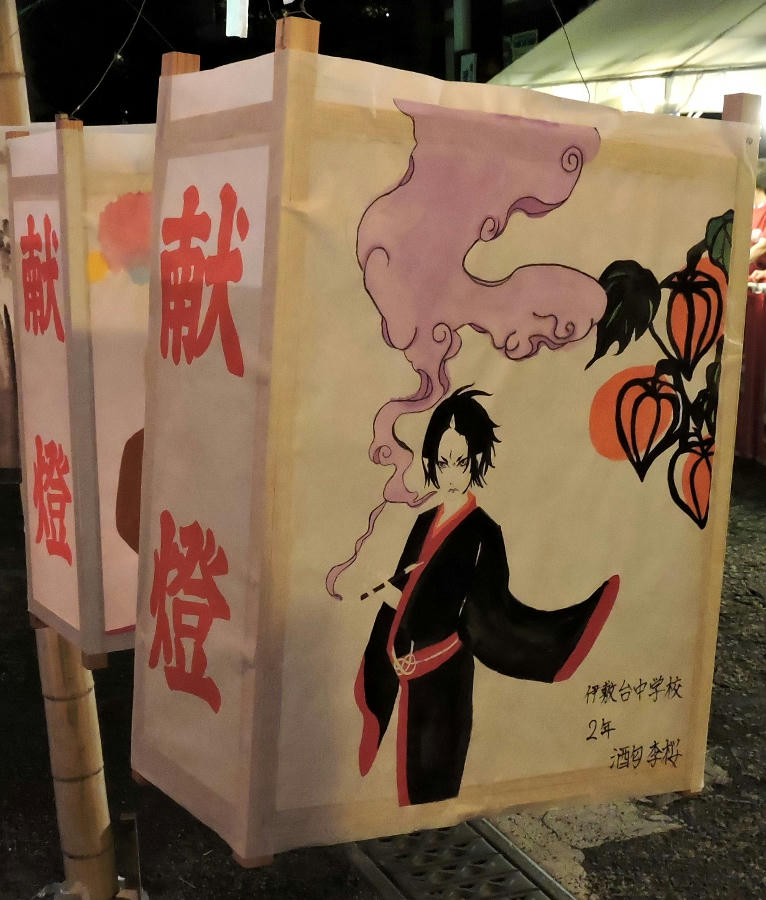 A number of the smaller lanterns feature manga characters.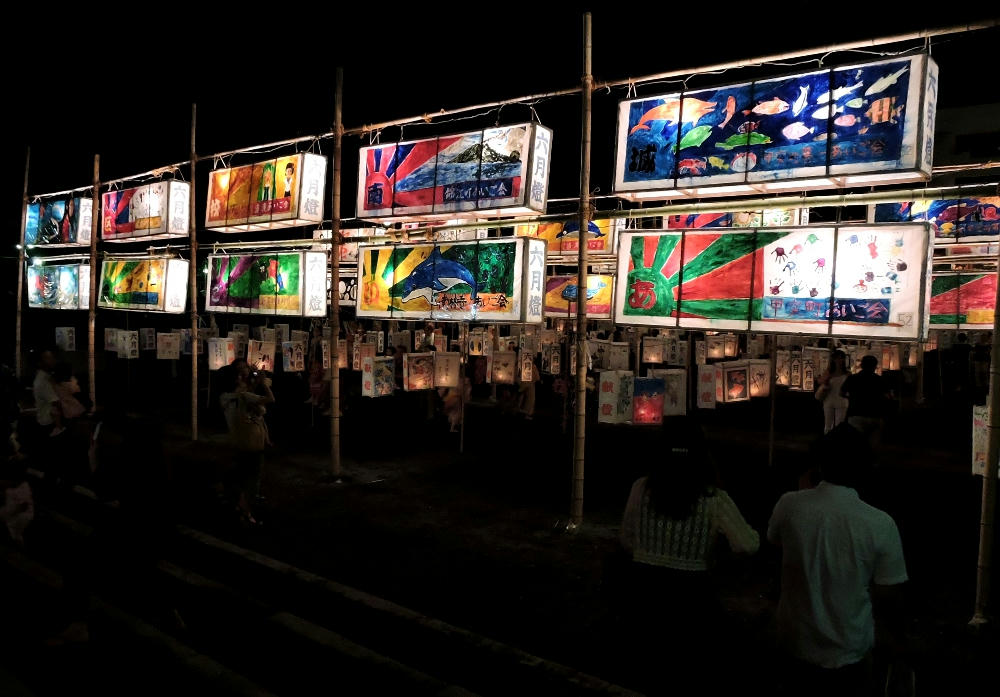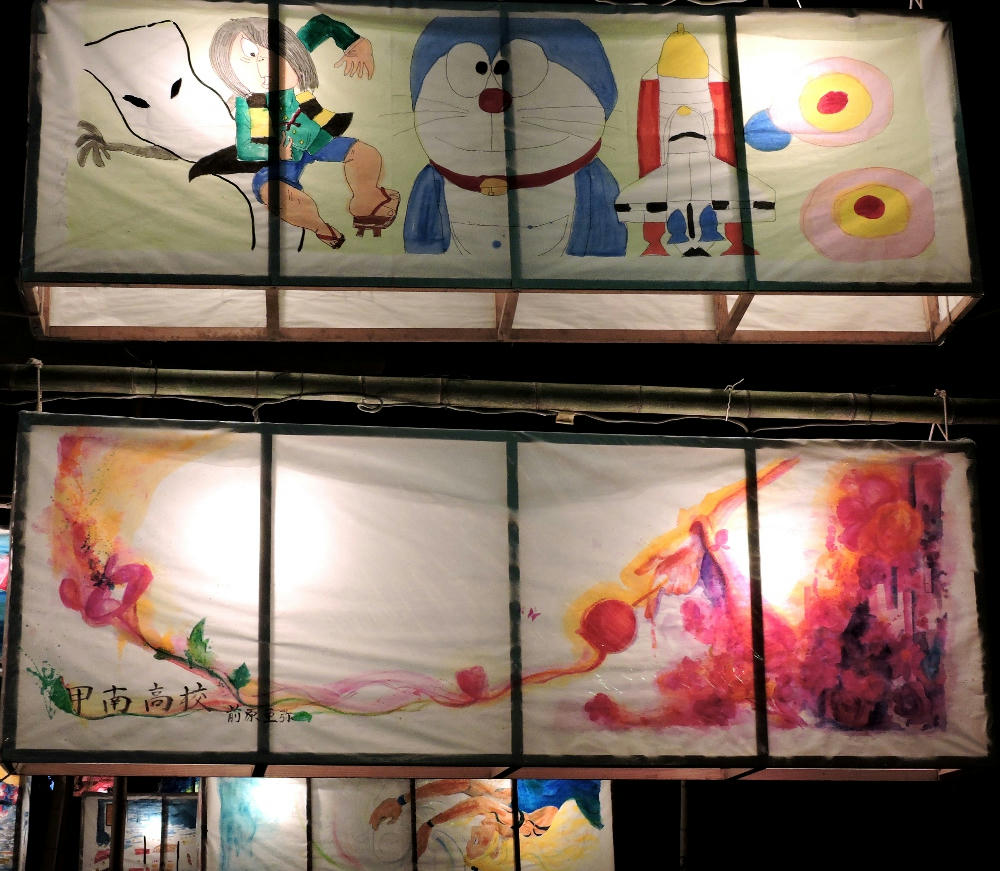 Some of the bigger ones, too. Kitaro, Doraemon and a shuttle rocket.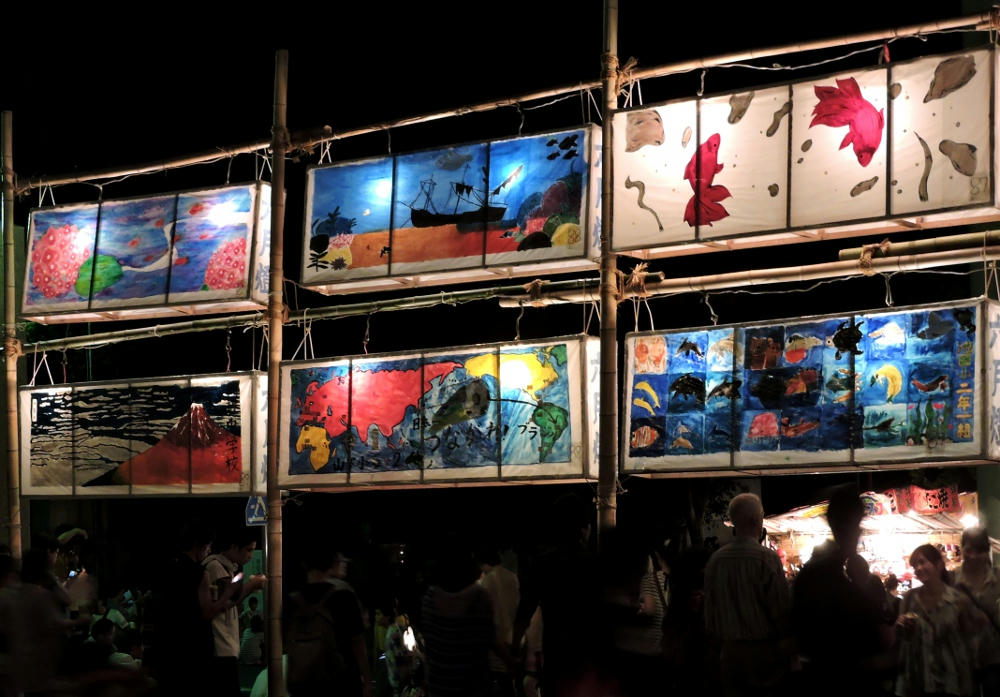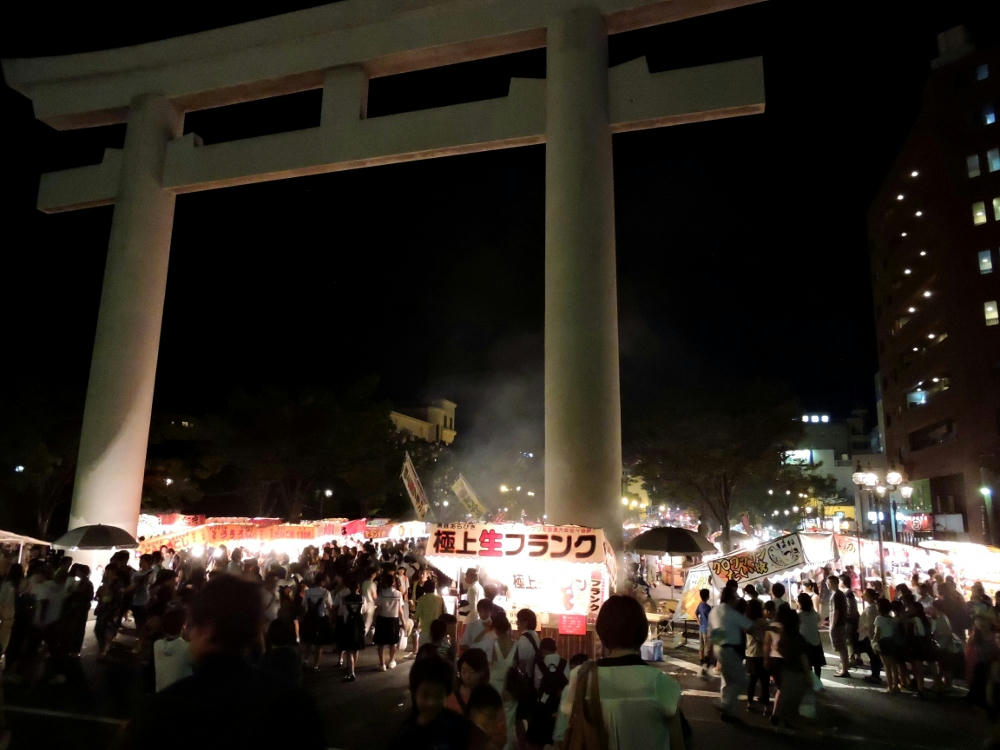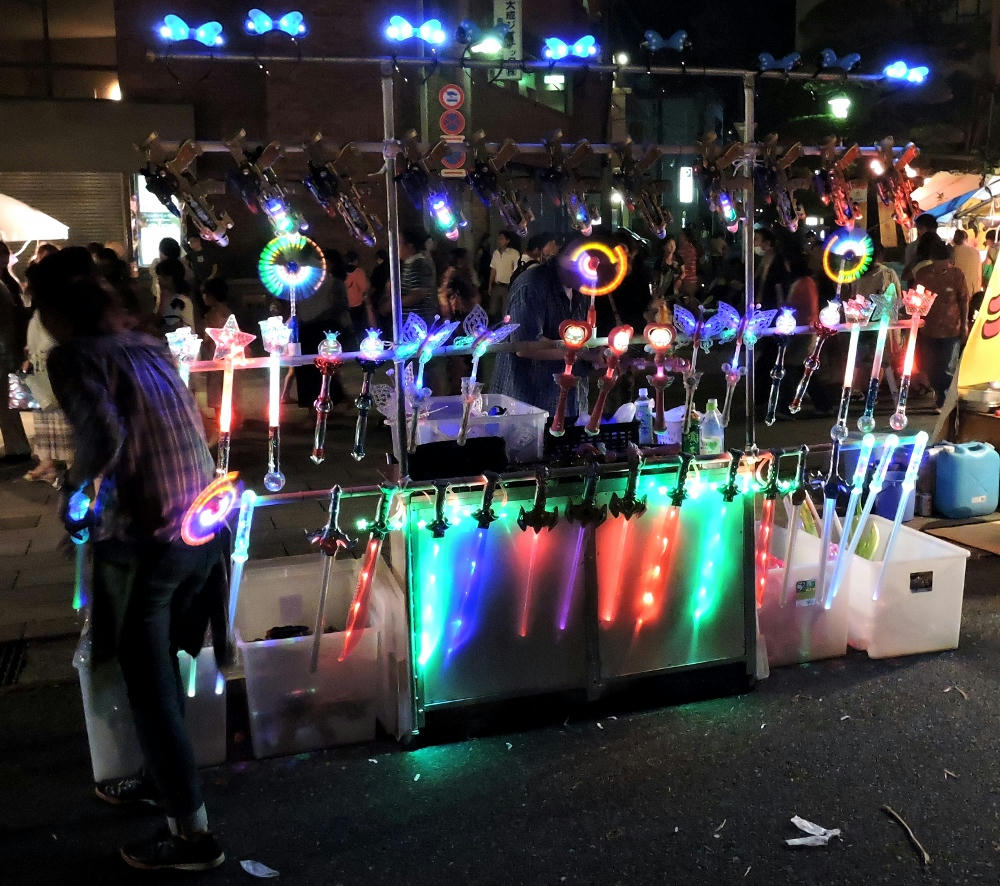 Flashy blinky things are always popular in Japan.
Youtube link