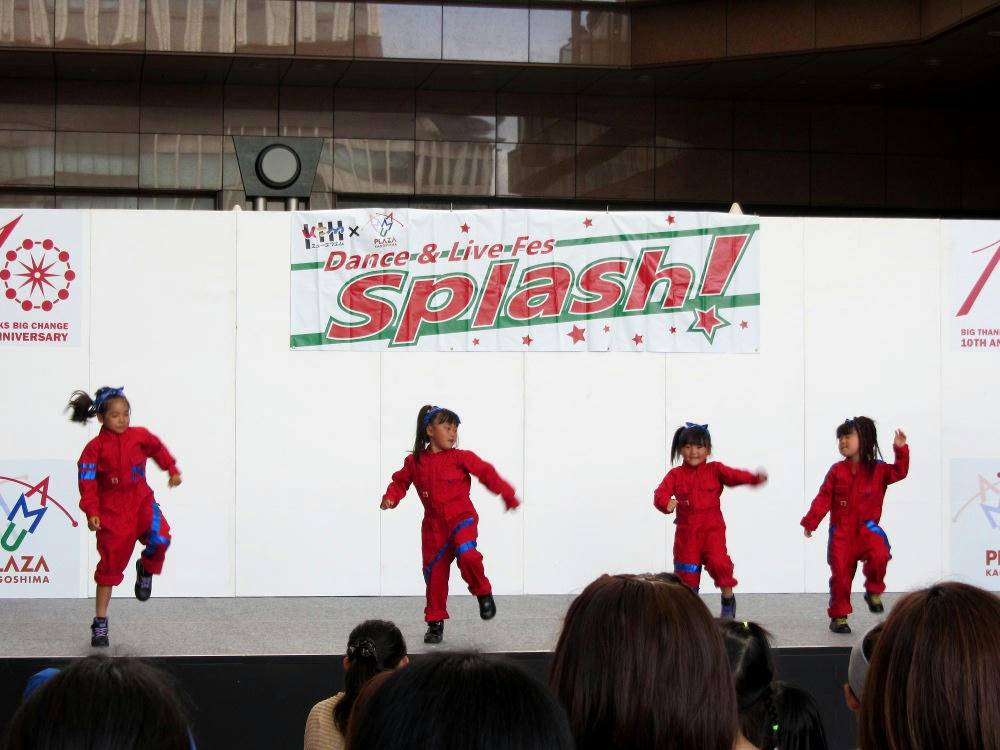 Amupla and one of the local radio stations hosted Splash, "Dance & Live Fes" on July 21st. I'd been at Amupla on the 20th after Ogionsa, just to see if there was anything happening as part of the mikoshi parade. A couple guys were working on the stage, but I couldn't tell if they were setting up for something or tearing down. They did do a sound check, but because it was close to 6 PM on a Sunday, and the advertising boards didn't have announcements for anything that night or the next day, I was left in the dark. Monday was a national holiday (Umi no Hi, or "Sea Day"), and I found myself back at Daiei for some shopping. I could hear music coming across the major throughstreet that runs between Daiei and Amupla, so I assumed that that is what the stage set up was for.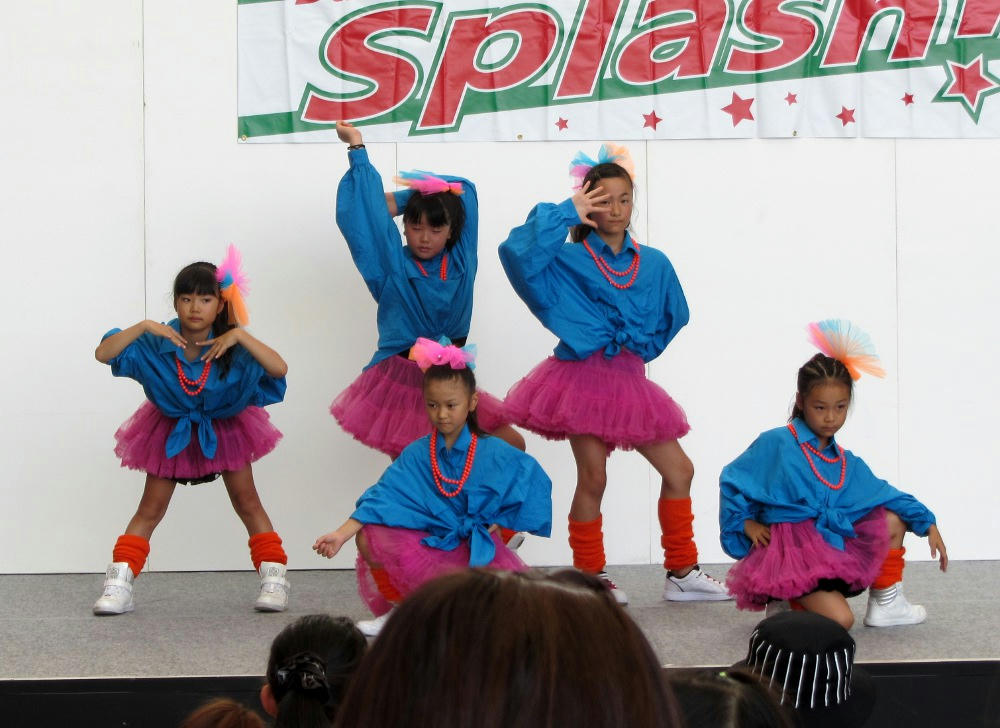 I swung by the stage, where Splash was in full swing. Basically, it's a dance audition that's open to the public. There are quite a few dance schools in the city, and I guess that these kids are are members of different schools. The first few groups on stage looked pretty young, maybe under 10 years old. The music they were dancing to was hard core hip hop, Lady Gaga, etc.. It's probably a good thing that no one understood the lyrics - they only cared about having a strong beat.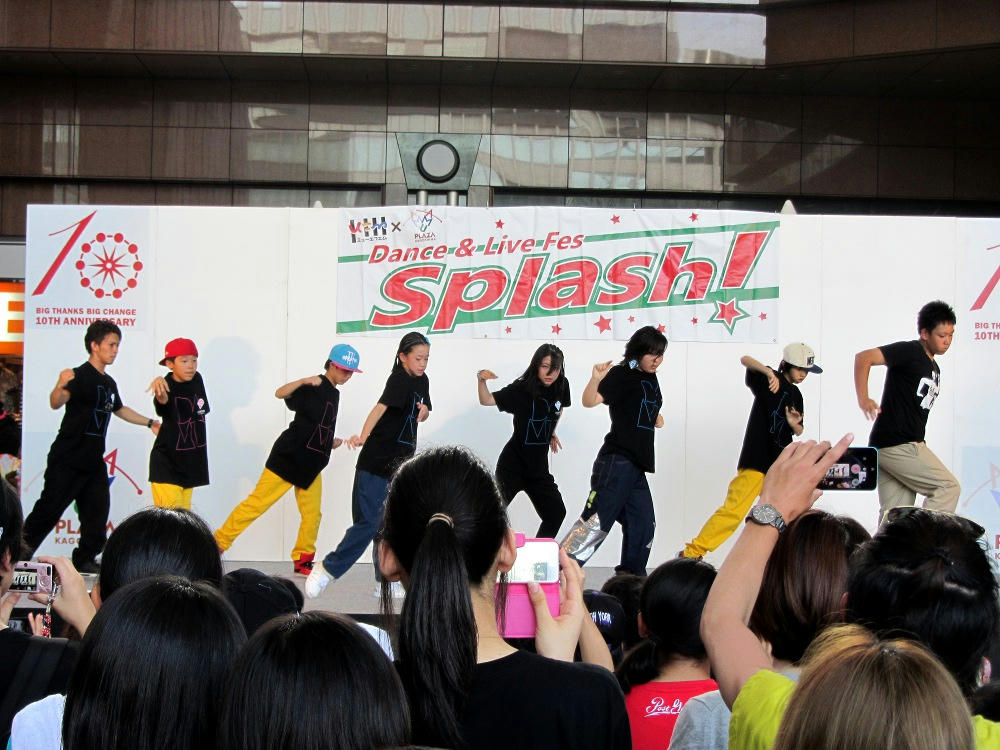 The later groups consisted of older teenagers. The one thing all of the groups shared in common was that none of them really knew what they were doing. Half the group was trying to follow the other half, and the more "intent" members were dancing like their lives depended on it independently of the rest. Mostly, the dances had a lot of jumping up and down, racing around the stage, and then freezing into set poses. No one group danced as a group.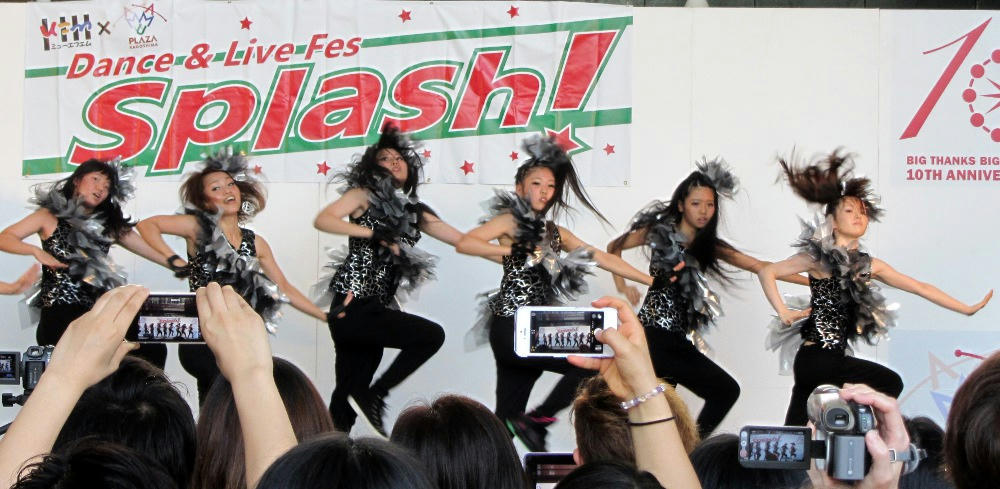 At least one group felt that their costumes were 90% of the act, and actually went the"flash" route. They were eye-catching, if not in-sync. Overall, though, the event was popular. There were over 200 people watching, and lots of them had recorders out, as evidenced in the above photos.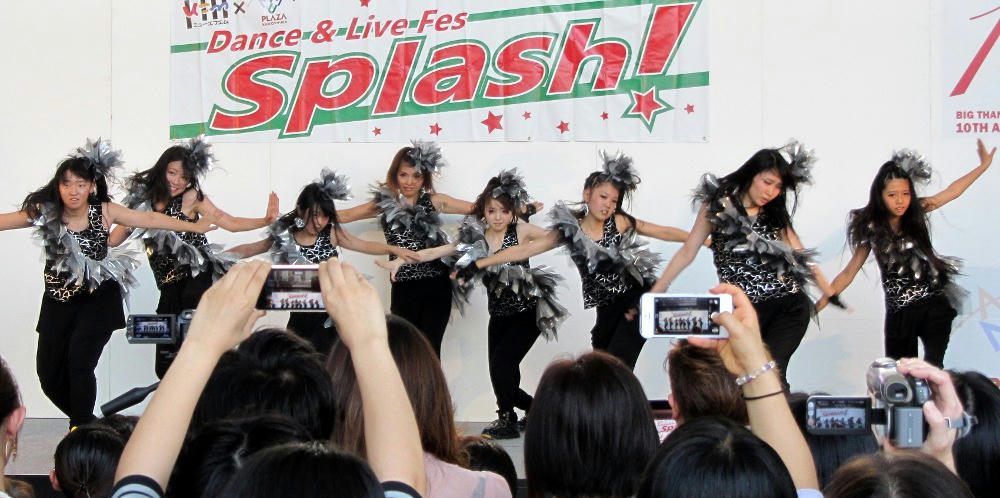 Again, though, it's probably a good thing that no one understood the English lyrics...