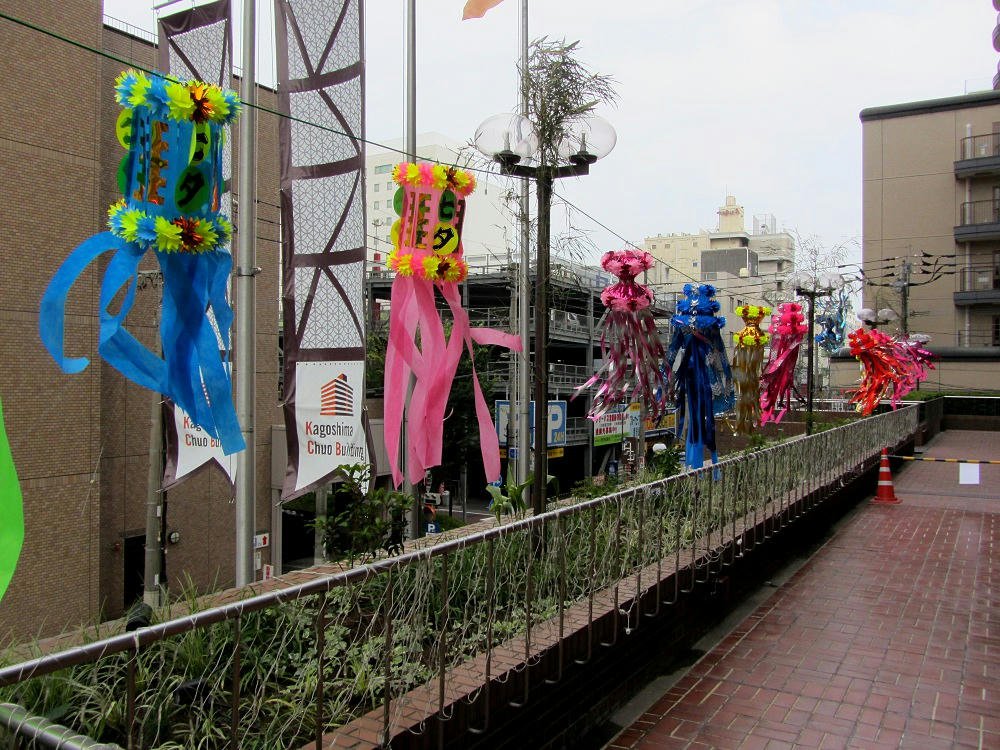 Tanabata
is coming up again, and one of the office buildings in Tenmonkan has streamers set up along the 2nd floor walkway.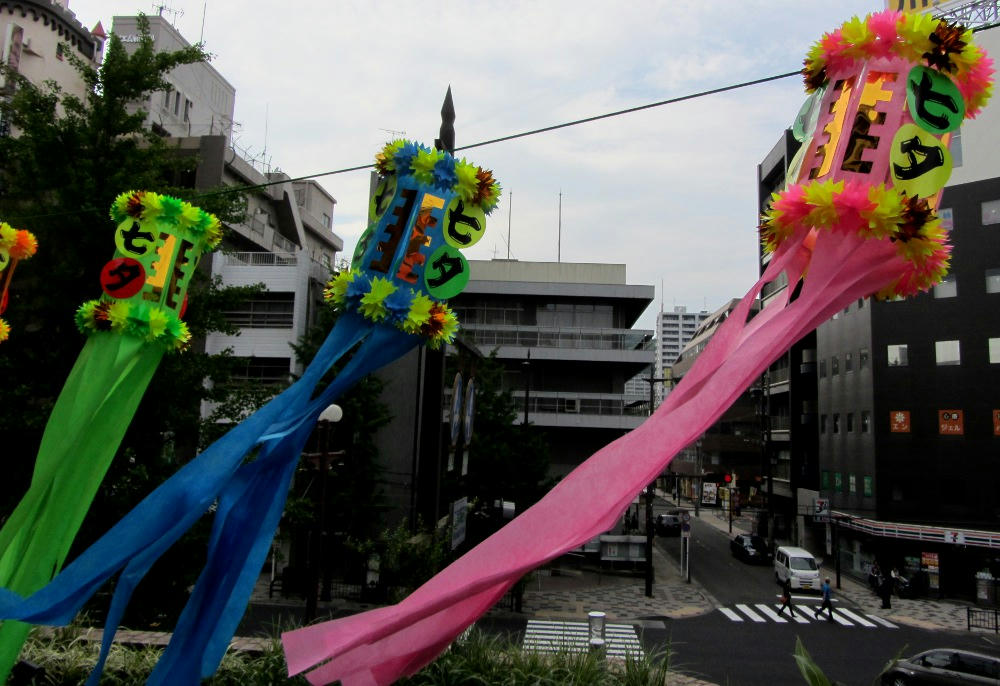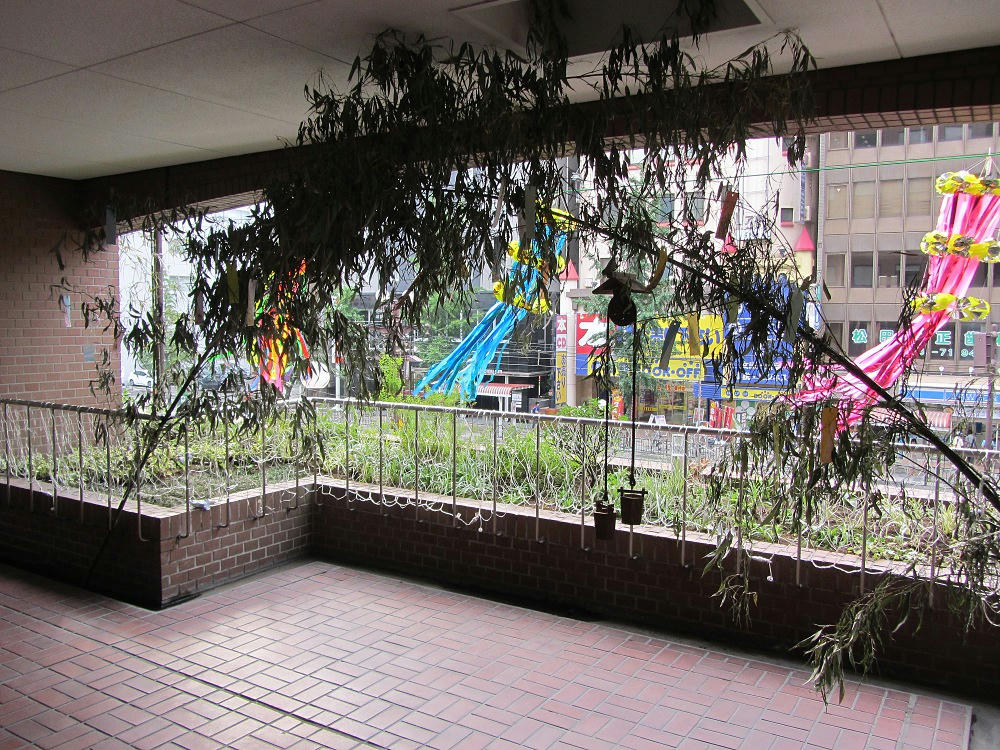 A little archway set up in front of the second-floor doors. There's a table with paper and pencils nearby for people to write their wishes to tie onto the branches for the holiday.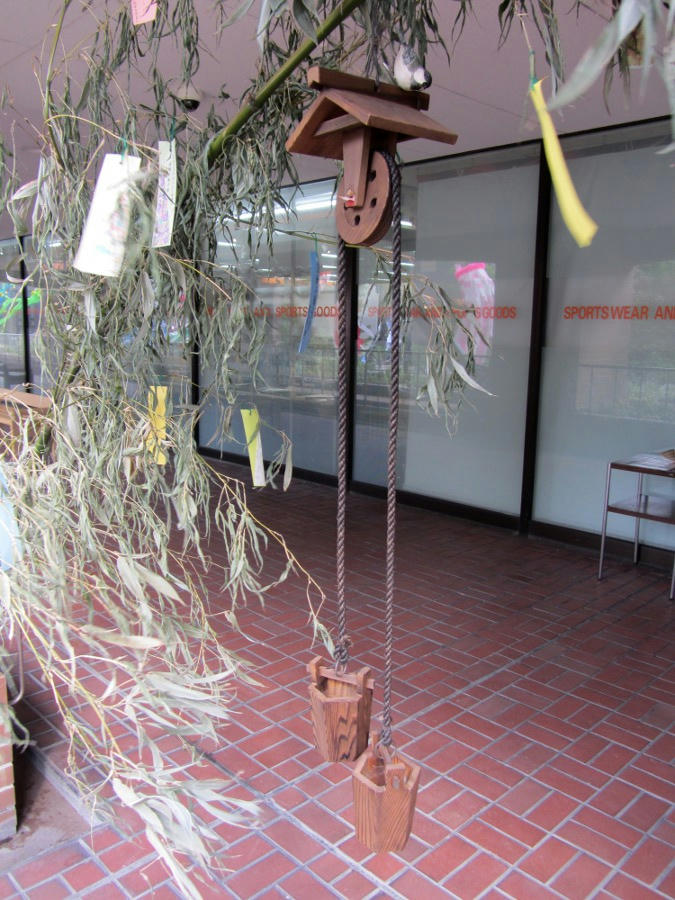 One of the decorations on the archway.