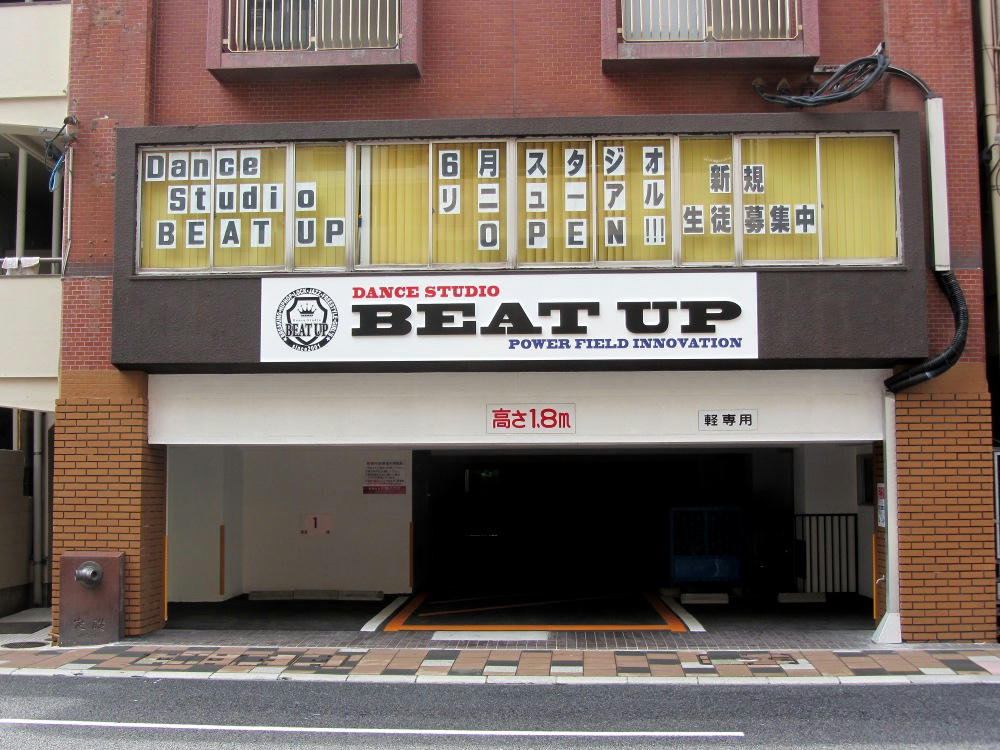 Boxing gyms have such interesting names in Japan...
Actually, it's a dance studio that had closed for remodeling and reopened in June under a new name. The parking garage underneath used to be a Cocos convenience store, until the walls were ripped out and the floor repaved.
Small mini-adventure:
One night, I was walking to work and I'd passed Beat Up with the intention of taking a photo for the blog. Since it was dark out, the lights in the studio showed the dancers pretty well. And, there were two women in the parking lot practicing their moves away from the main group. (I haven't checked to see if a mirror has been put up on the far back wall.) As I got closer to the spot where I took the above shot, I noticed a teenager in the doorway of the adjacent building, standing with a pair of earphones in, staring up at the window. I doubt he was there waiting for his sister to come out to walk her back home.
As an additional side-note, "Beat Up" is an excellent example of the Japanese tendency to append "up" to the end of words to mean "improve", such as to "skill up".