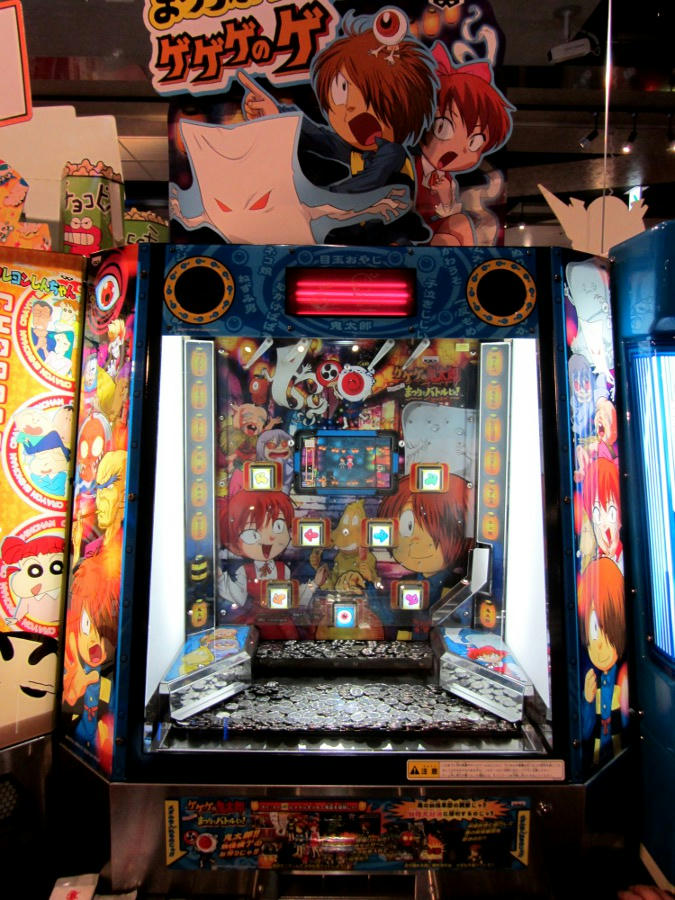 I like visiting the game arcade on the top 2 floors of the Amupla building just to see what's new, and occasionally I find stuff to use for this blog. This time, we have anime-related token pusher games, starting with
Gegege no Kitaro
.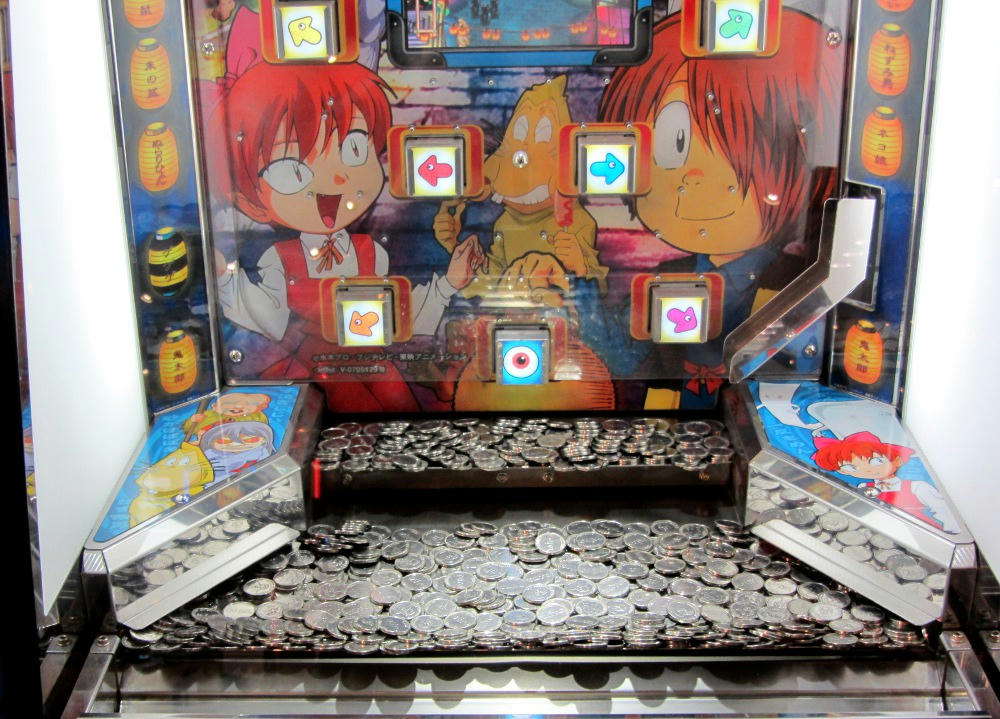 Gambling for money isn't legal in Japan, so these machines just use tokens which can be used on other games. So, while you can win, it's not directly translatable into refundable cash.
I used to play these kinds of machines a lot when I first came to Japan, but they didn't have built-in video screens at the time.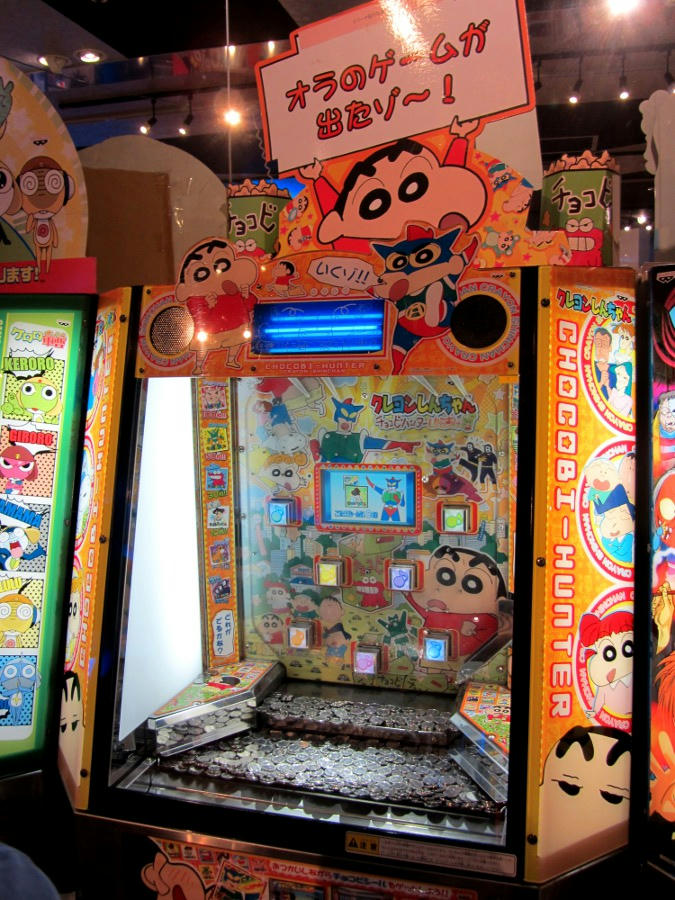 Crayon Shin-chan
.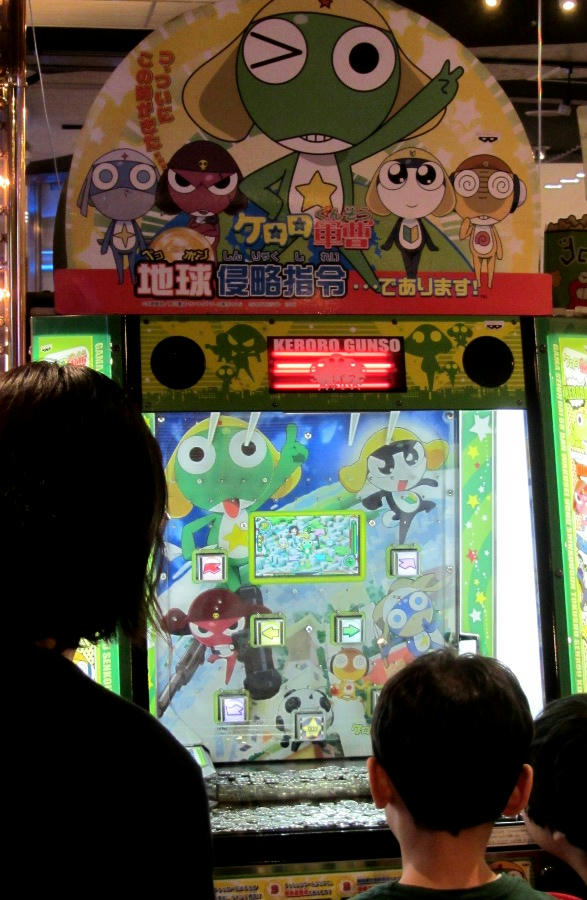 Keroro Gunso
(Sgt. Frog).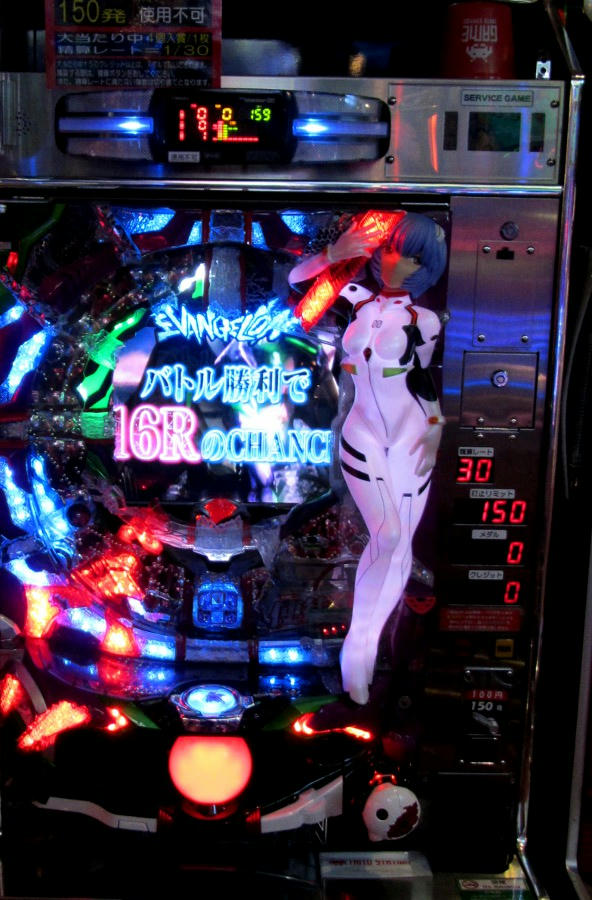 Evangelion
pachinko.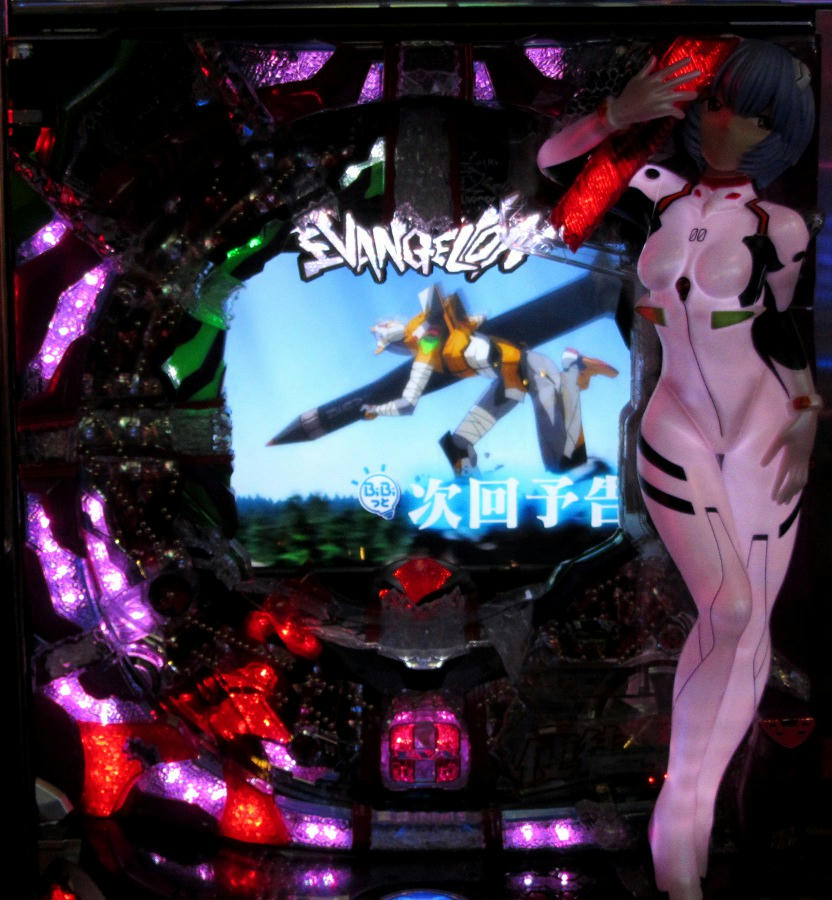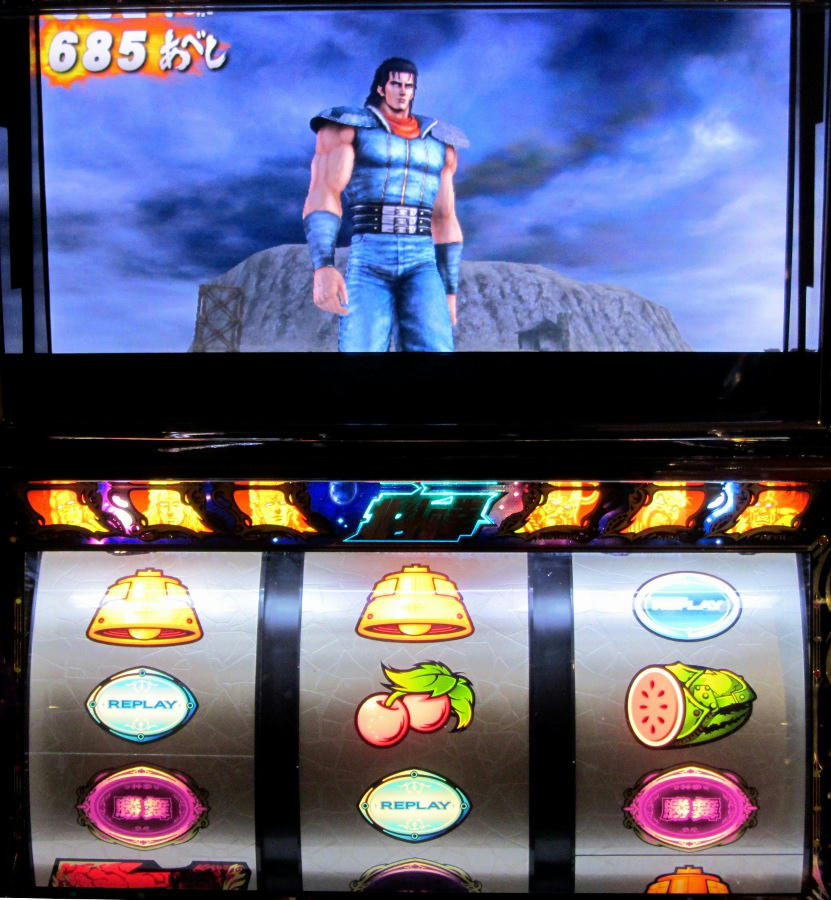 Hokuto no Ken
slots.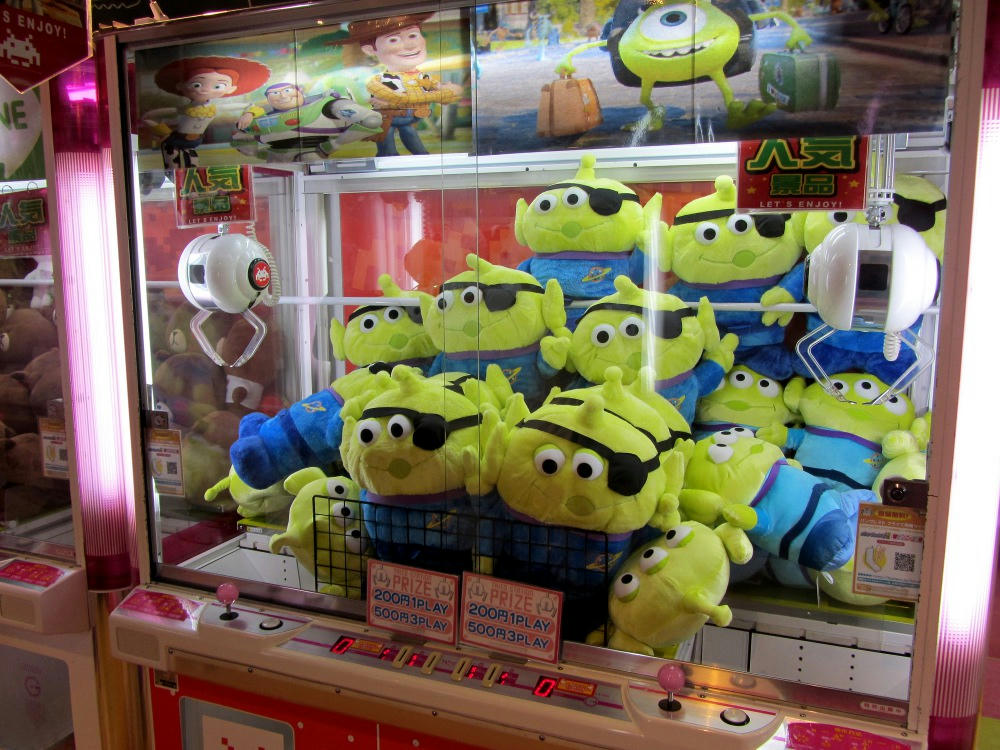 Then we have the UFO catcher machines.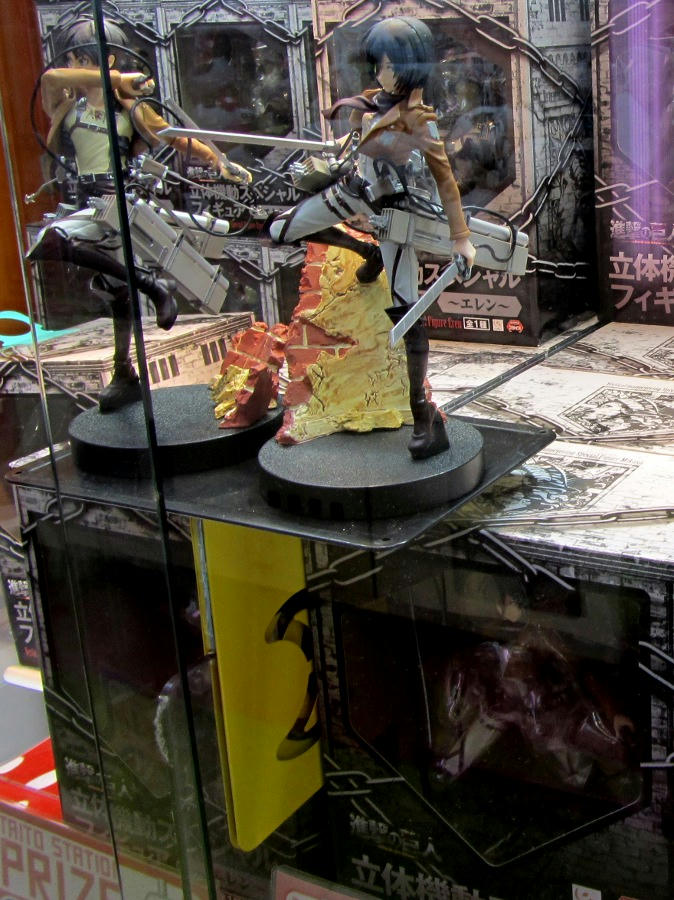 I'm not sure what these figures are from. Maybe
Clash of Titan
? They're very high-quality, any way.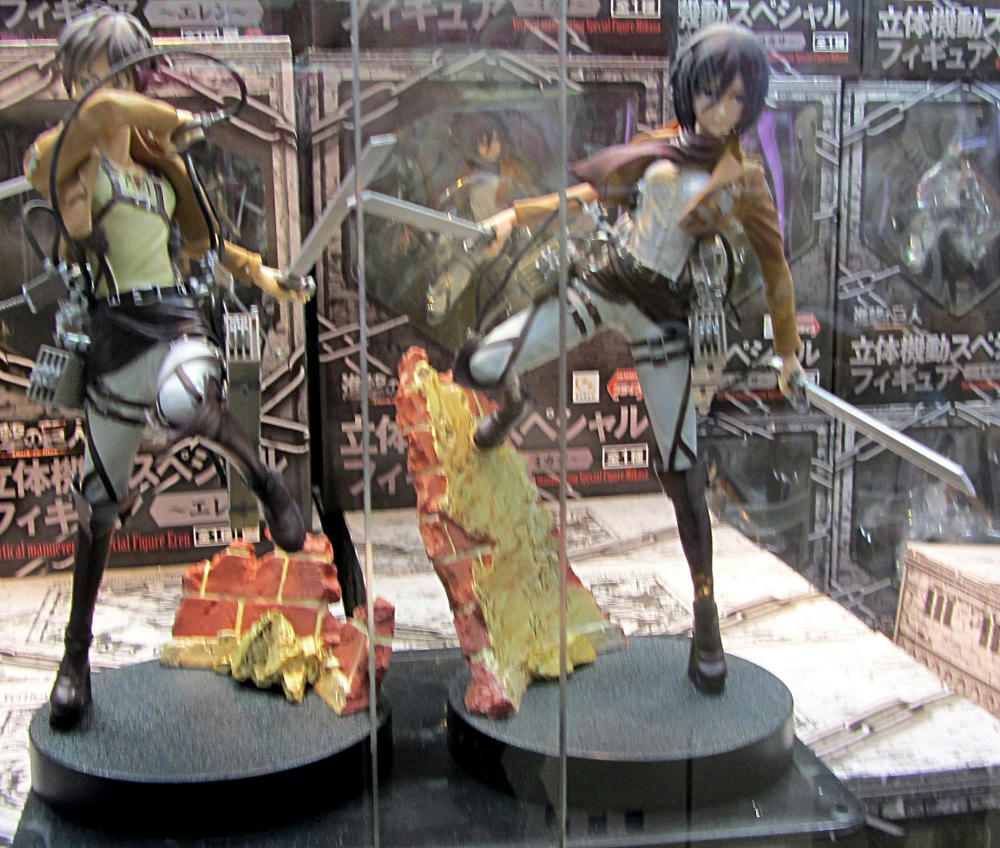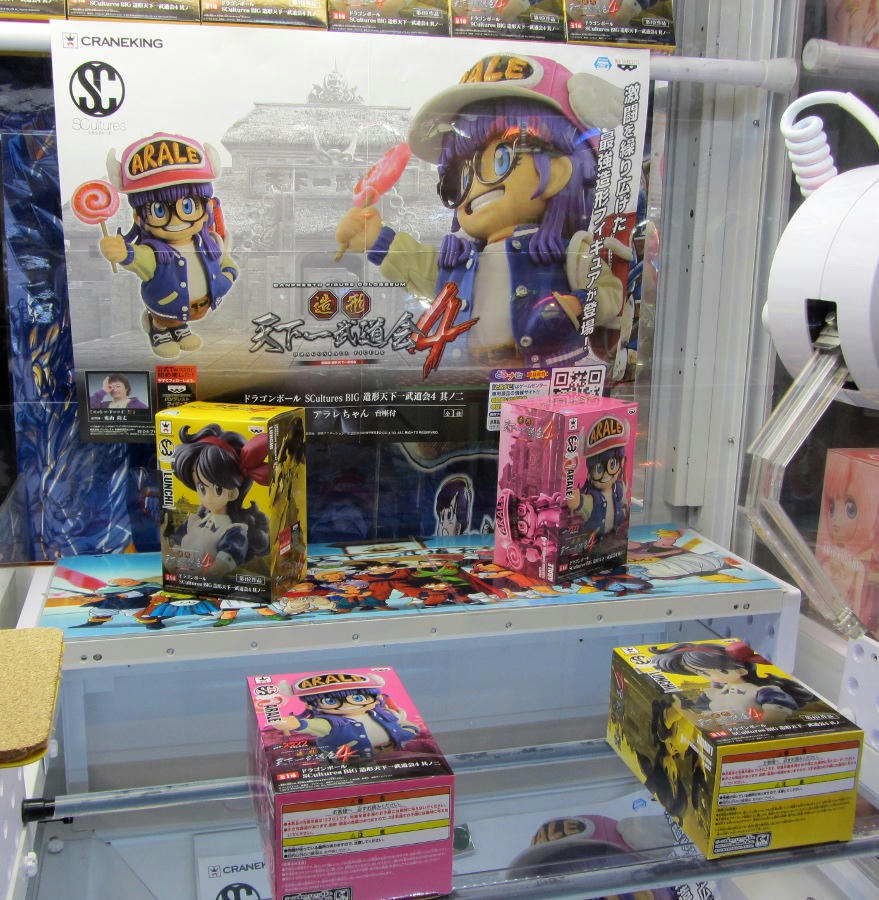 Arale-chan
from Doctor Slump, and
Lunch
from Dragon Ball in the same machine.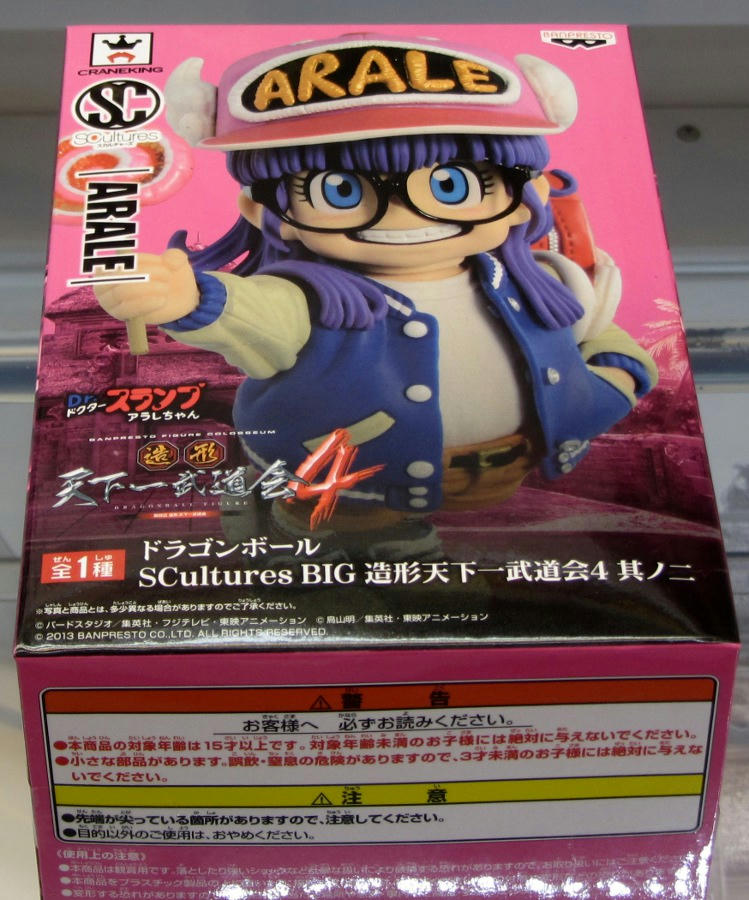 I'd consider trying to get this figurine, except that the machines are programmed to have sprung arms most of the time. It'd probably cost $30-$40 USD for the machine to decide that it'd let me win. Not going to spend that kind of money on something like this.