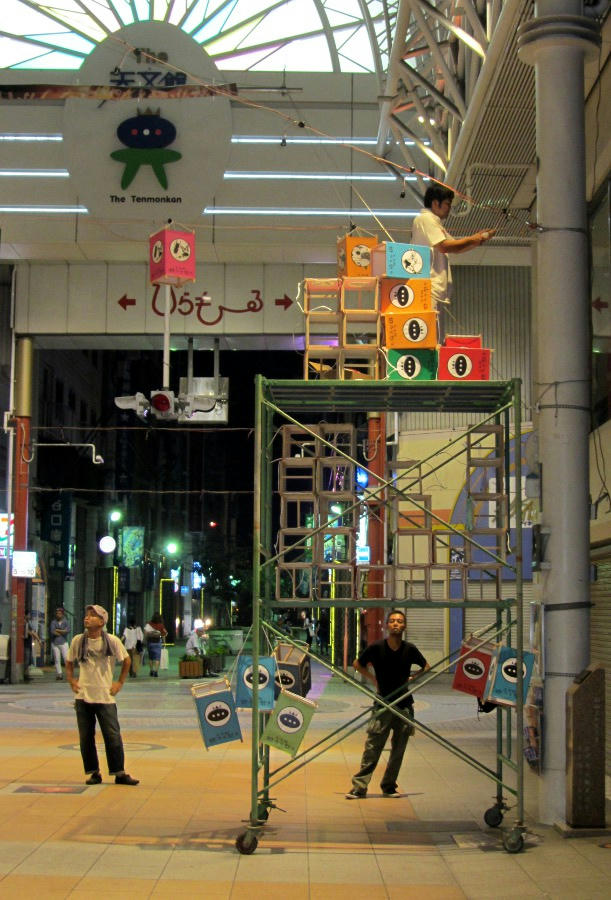 One night, I was coming back from the school, through Tenmonkan, when I saw several groups of workers stringing up lanterns. Usually, these go up after Rokugatsu-dou, the major annual festival honoring Nariakira Shimadzu, held at the nearby Terukuni shrine. This time, though, they were put up a few days prior.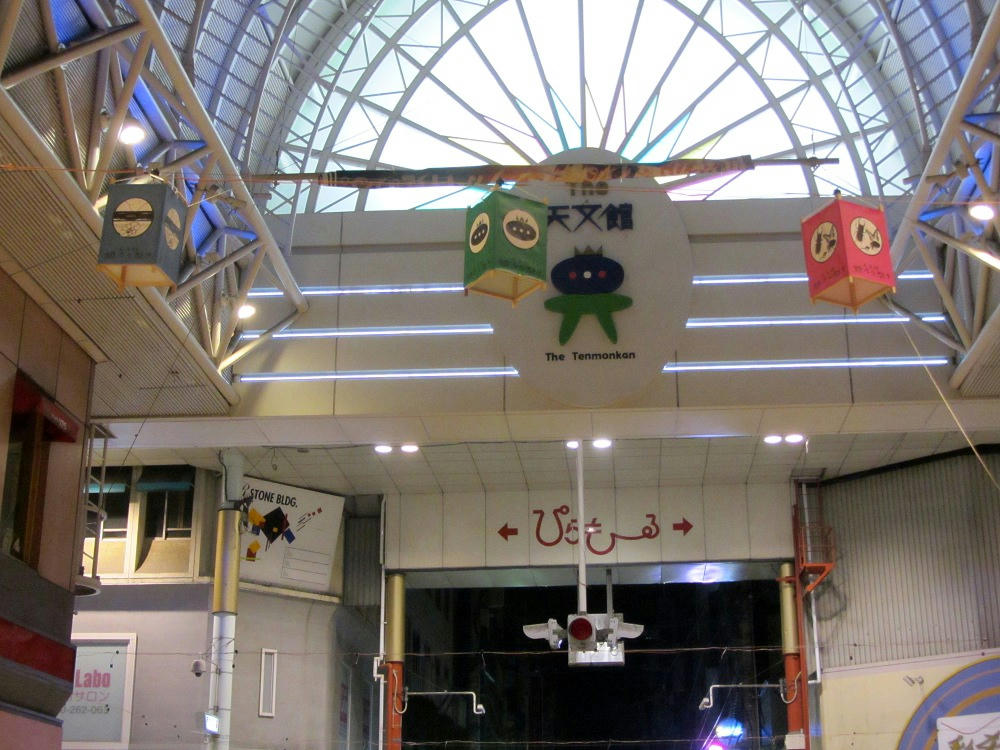 The little ones feature the Tenmonkan mascot alien.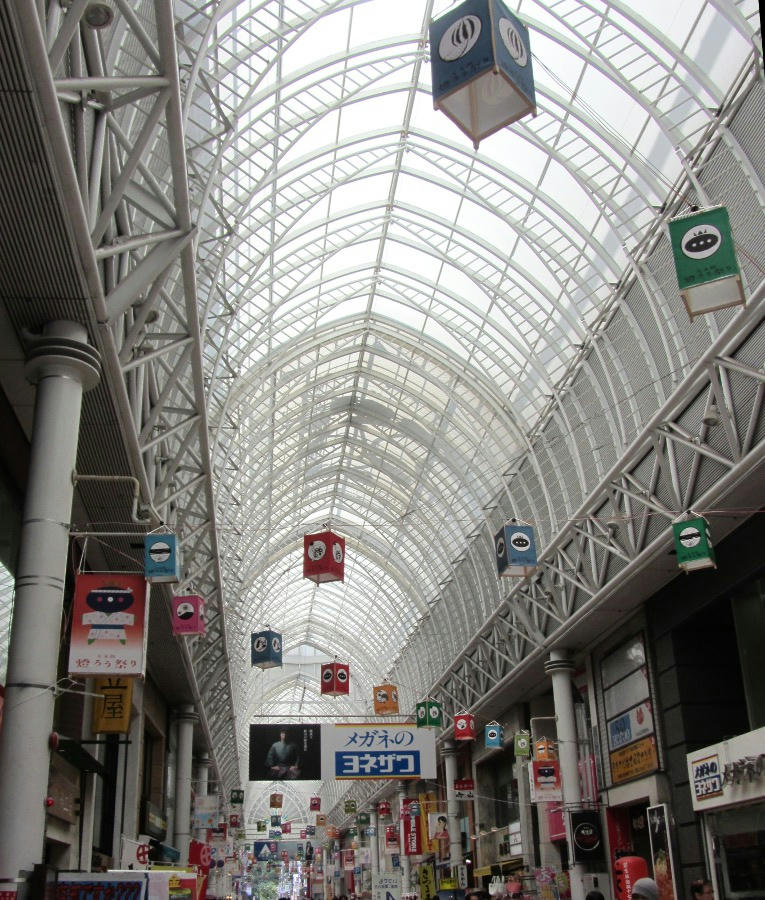 The workers did a fast job. The walkways were completely lined with lanterns by the next morning.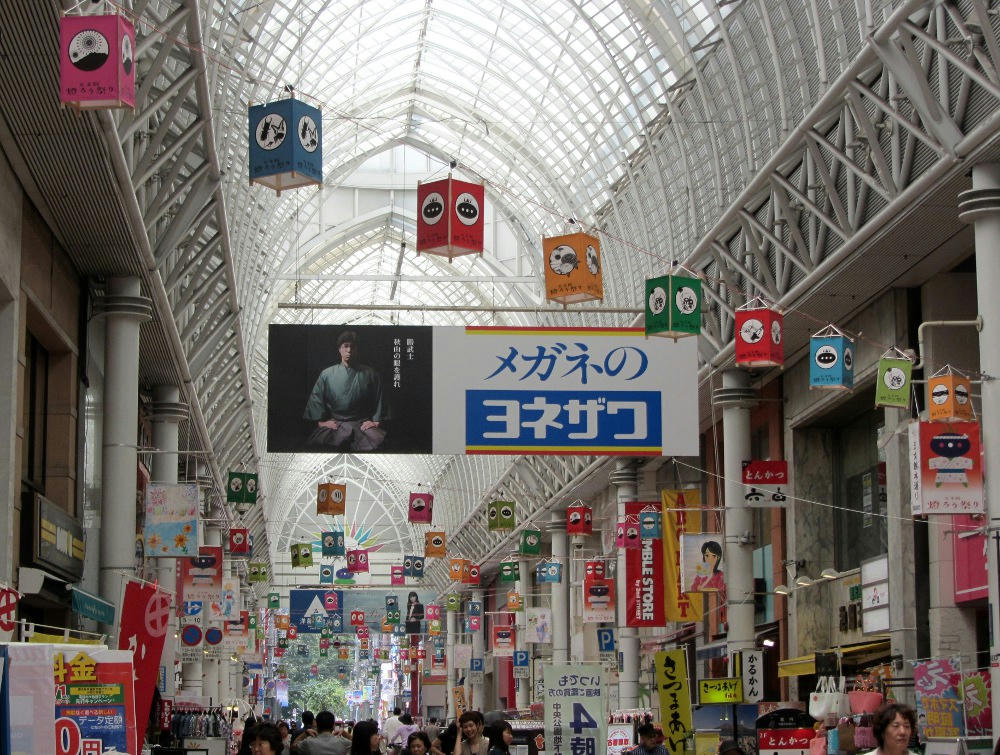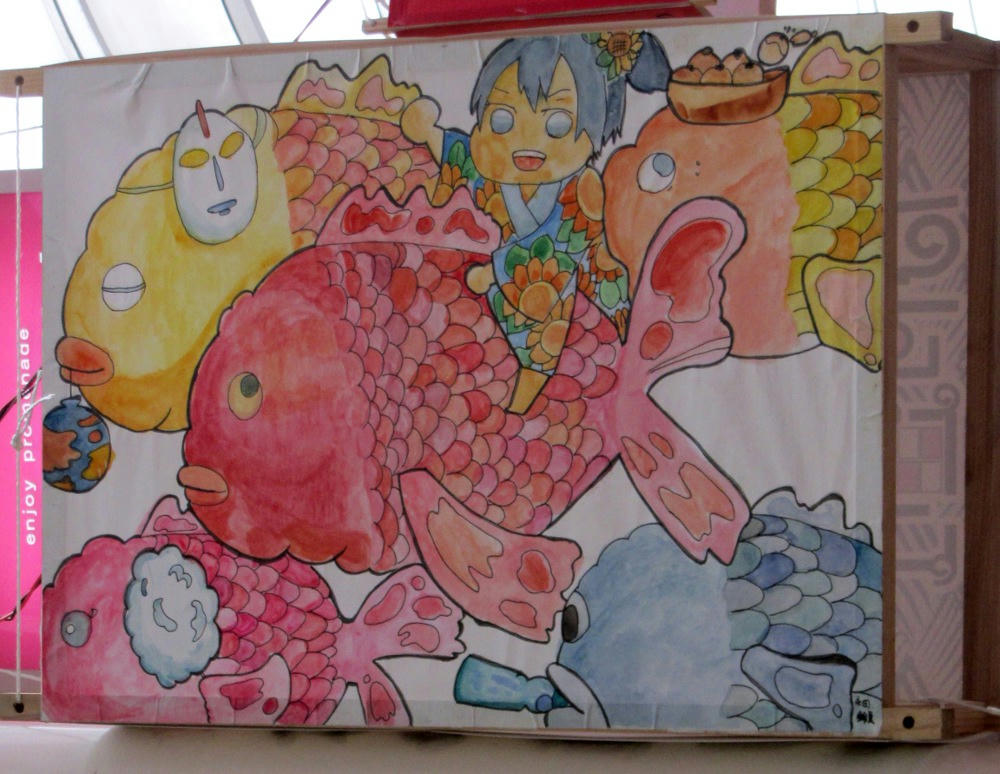 I rotated this one to get the proper effect.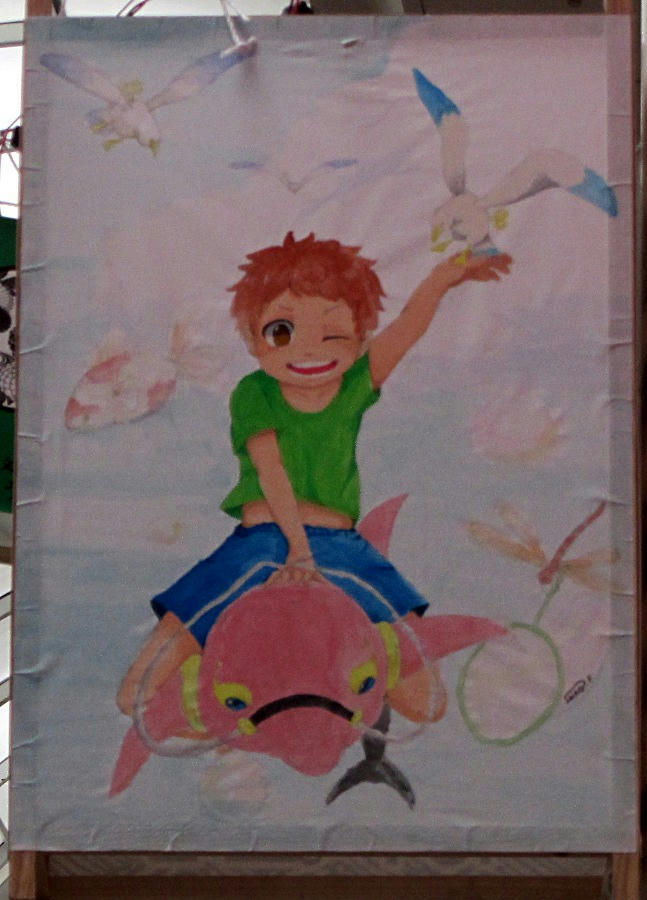 Some of the bigger lanterns seem to have been commercially commissioned to advertise specific businesses that they are set in front of. Others are by students at art schools.
Every year, some of them are pretty good. But, they do seem to be massed produced. I've seen several of these larger lanterns in more than one place around Tenmonkan, so it's not like they're individual, unique pieces.