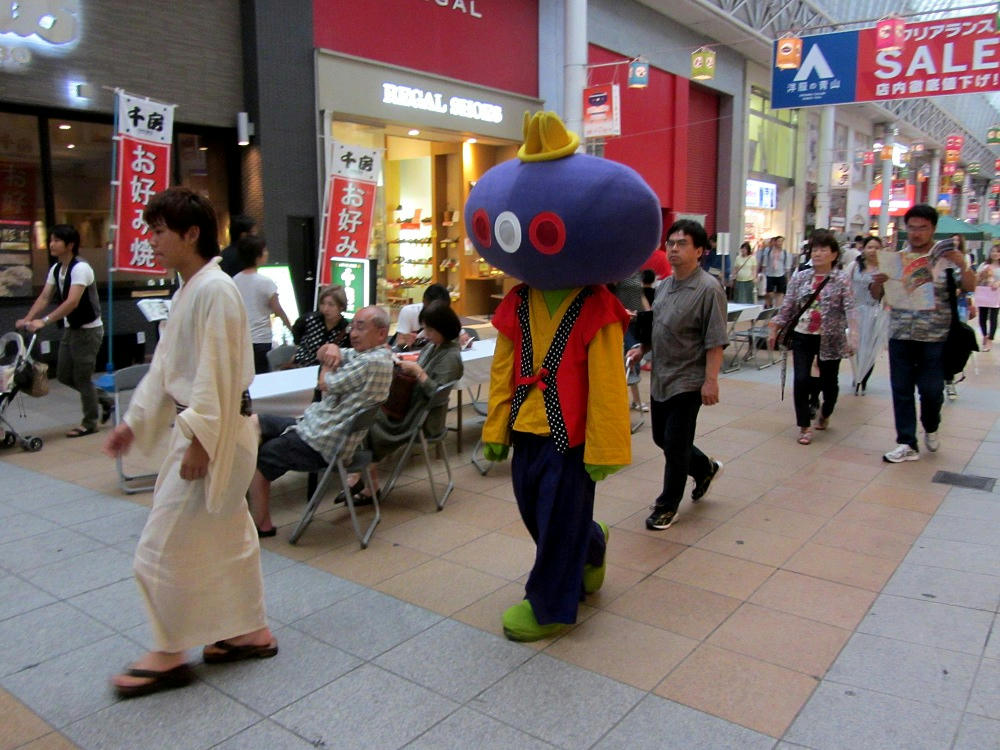 On Aug. 2nd, the Tenmonkan shopping complex decided to host a "yukata night". From what I understood of the ad, anyone wearing a yukata while shopping in Tenmonkan would get a sales discount. I had to work most of the day, but I did catch a little of the activities. Above, we have the Tenmonkan mascot, Tenten.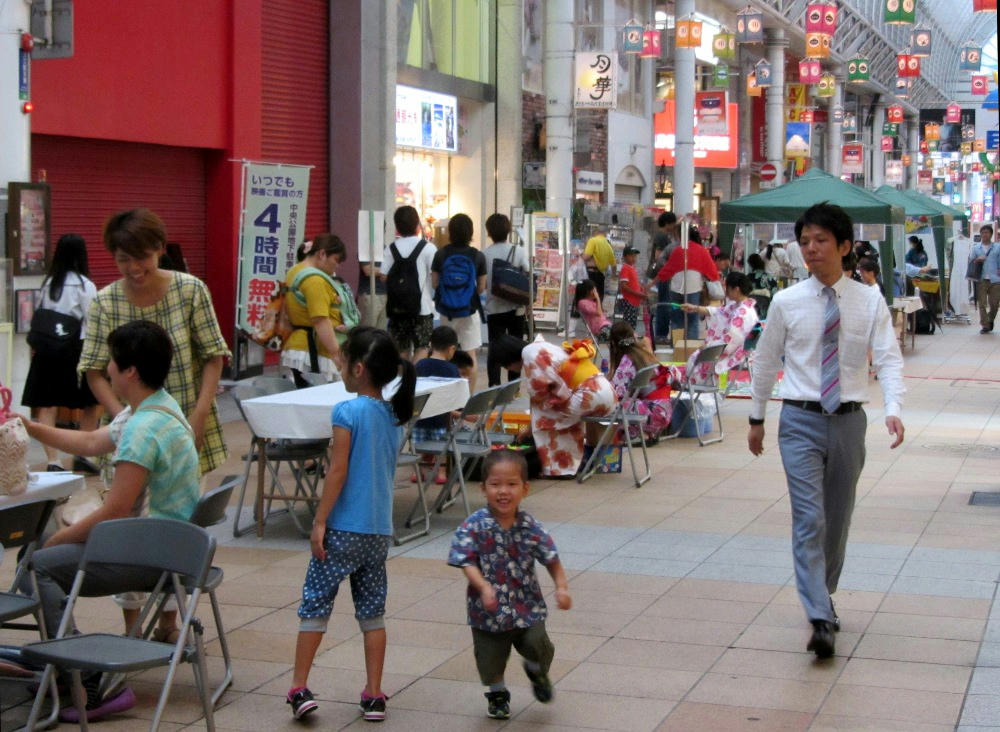 Several of the corridors had tables and small food booths set up.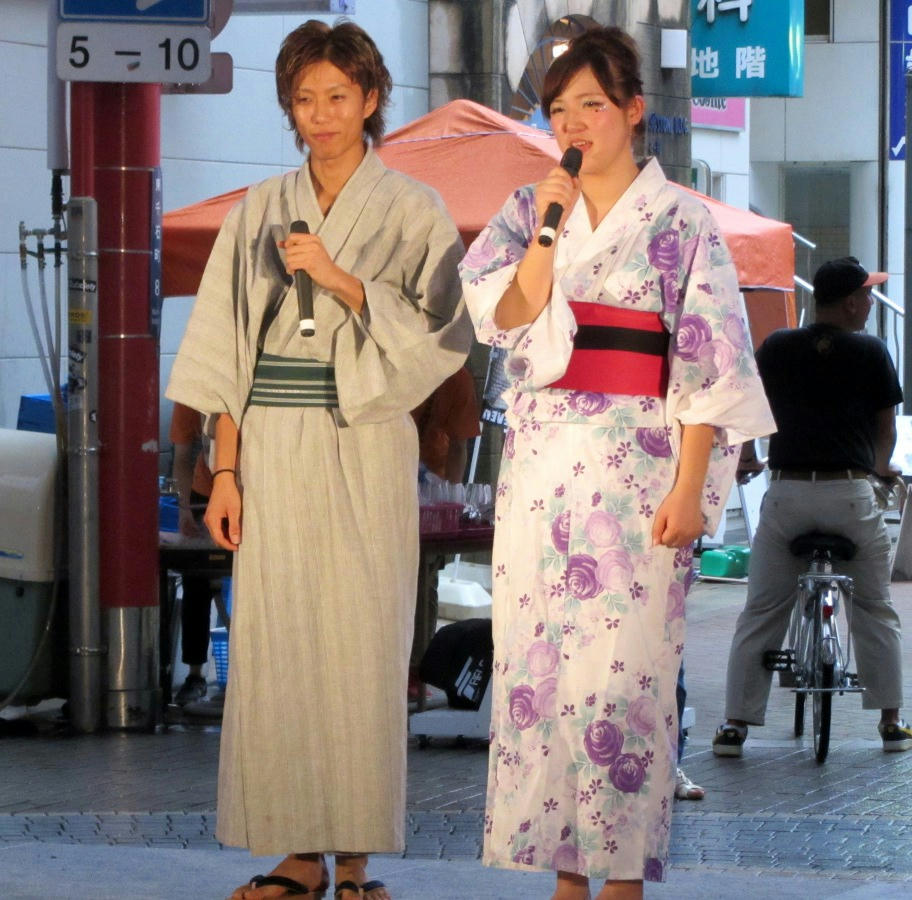 Actually, there were two events running at the same time. A children's activities stage had been set up in front of Lotteria, where several groups of school girls were recreating various j-pop dances. The stage shown above is next to 7-11. Two MCs hosted the event, and tried to get the crowd to be more excited about the yukata models that were coming out.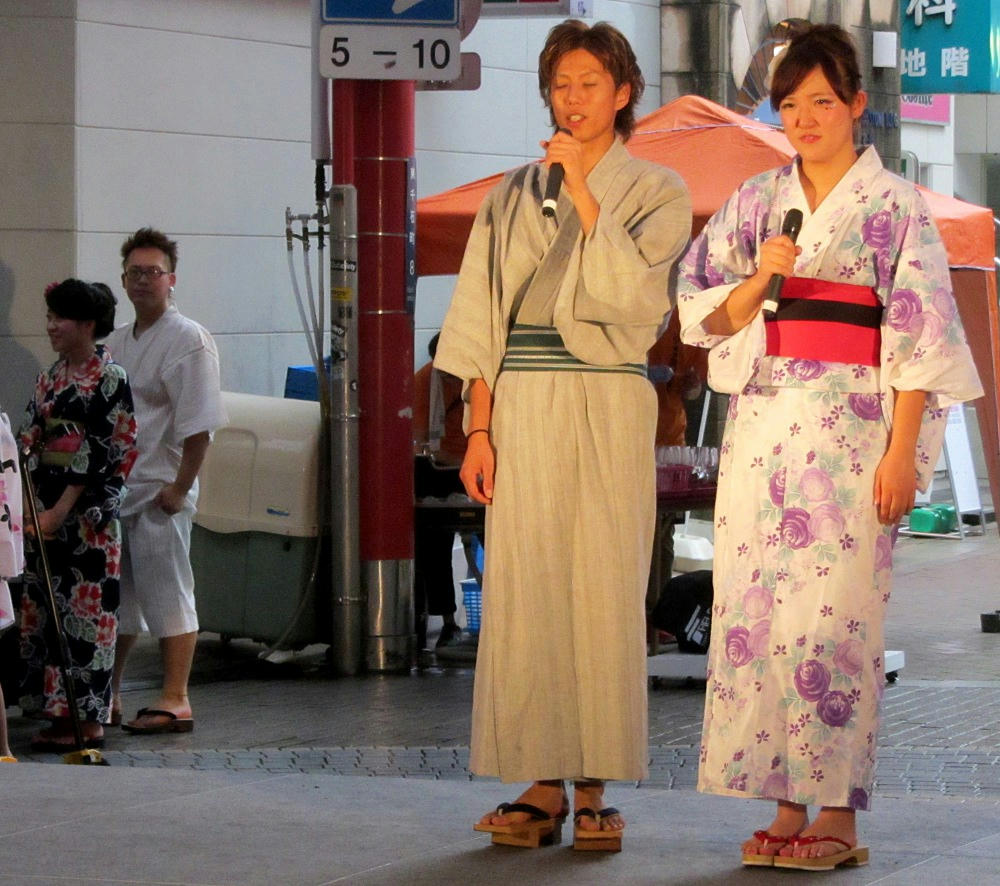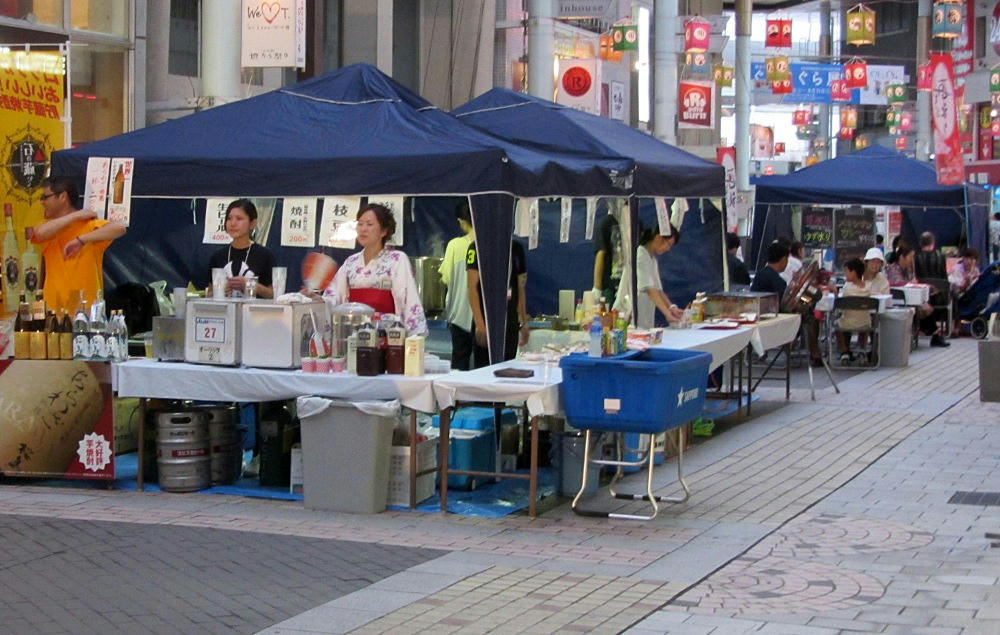 Some of the food and drink booths. Most of the vendors offered tea, beer, wine and shochu.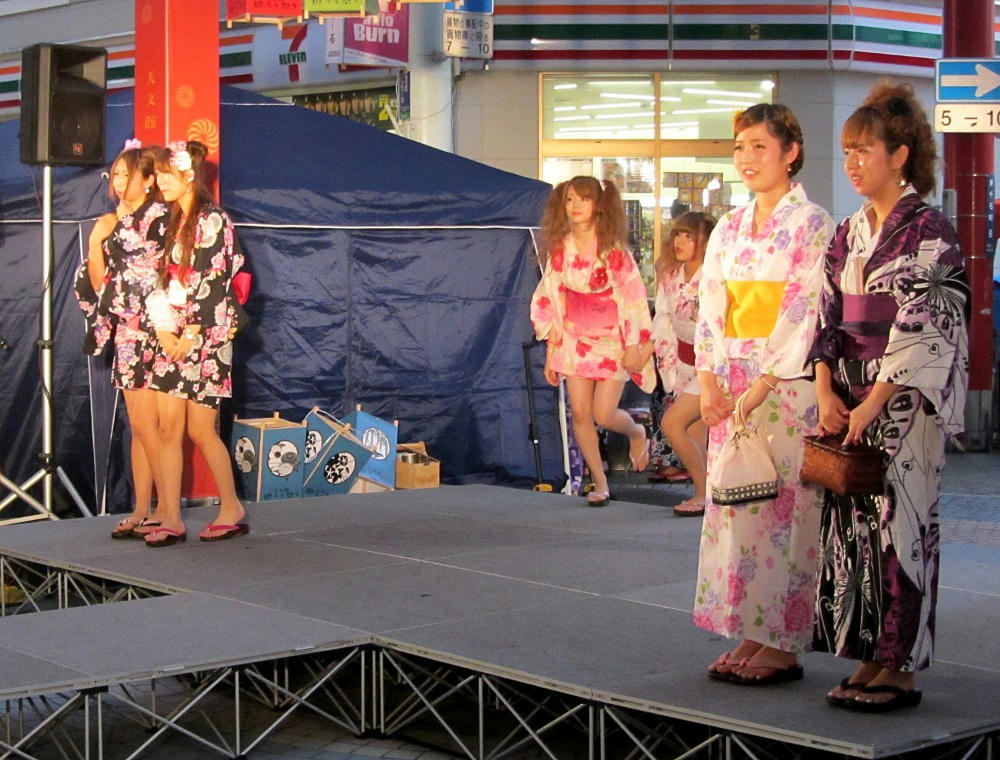 Yukata are a lighter, simpler form of clothing than regular kimono, and are designed for summer wear. They're still less comfortable than simple shorts and a t-shirt, but they look nicer.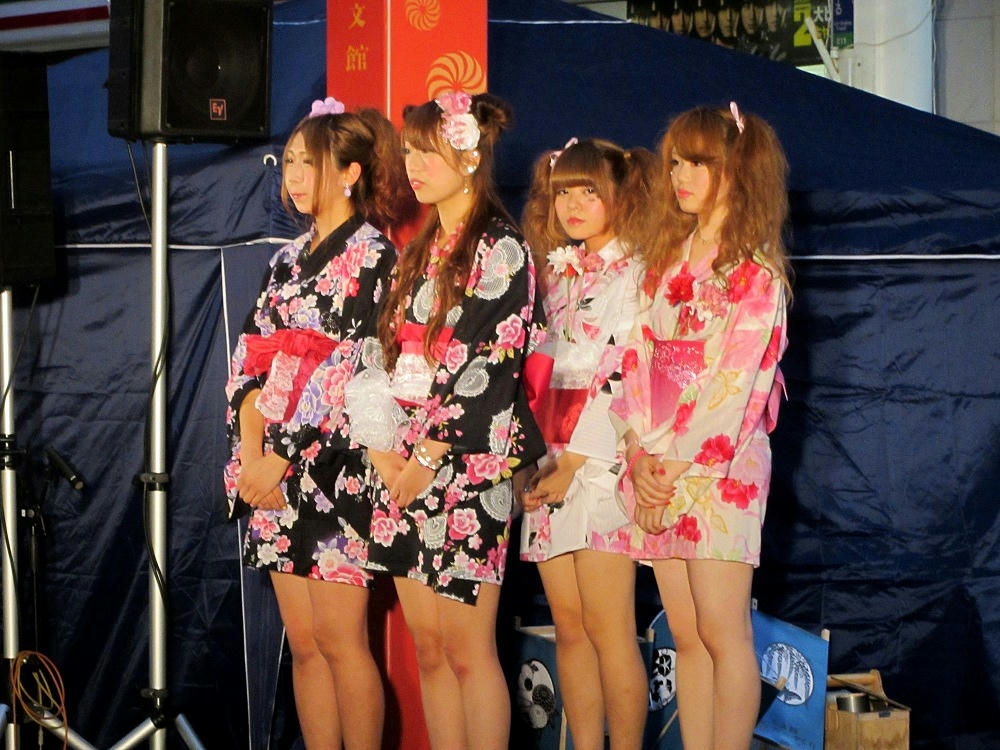 Big hair doesn't feel that good during a hot, sticky night.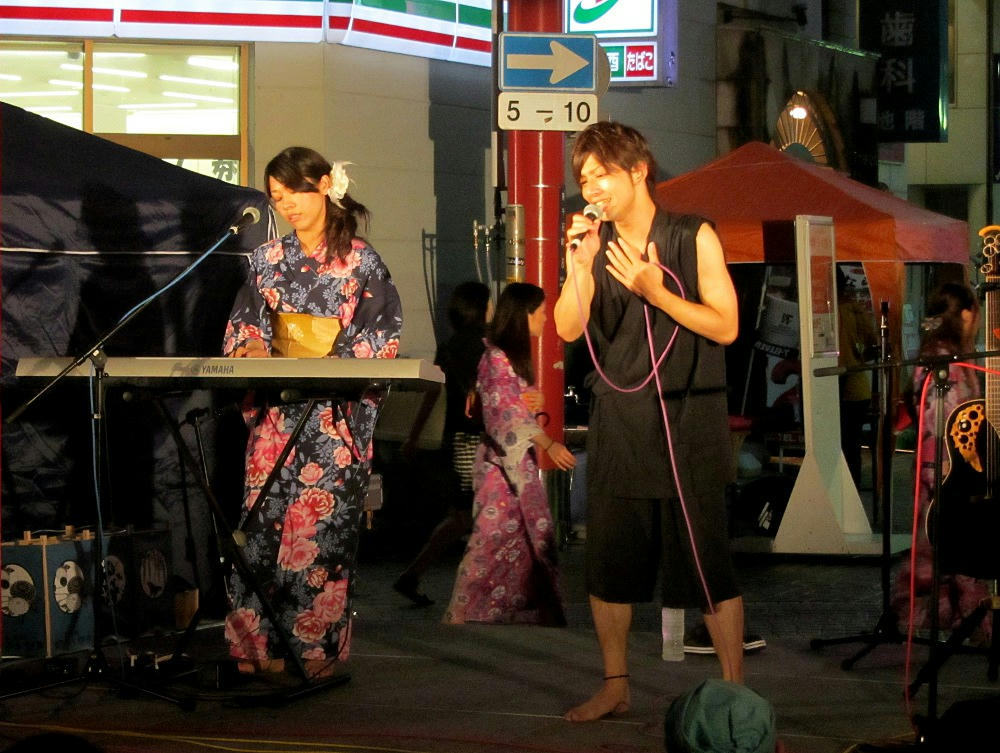 At about 7 PM, a three-piece band came out to perform. Only the keyboardist wore a yukata. The group played regular j-pop, so I didn't stick around to listen very long.