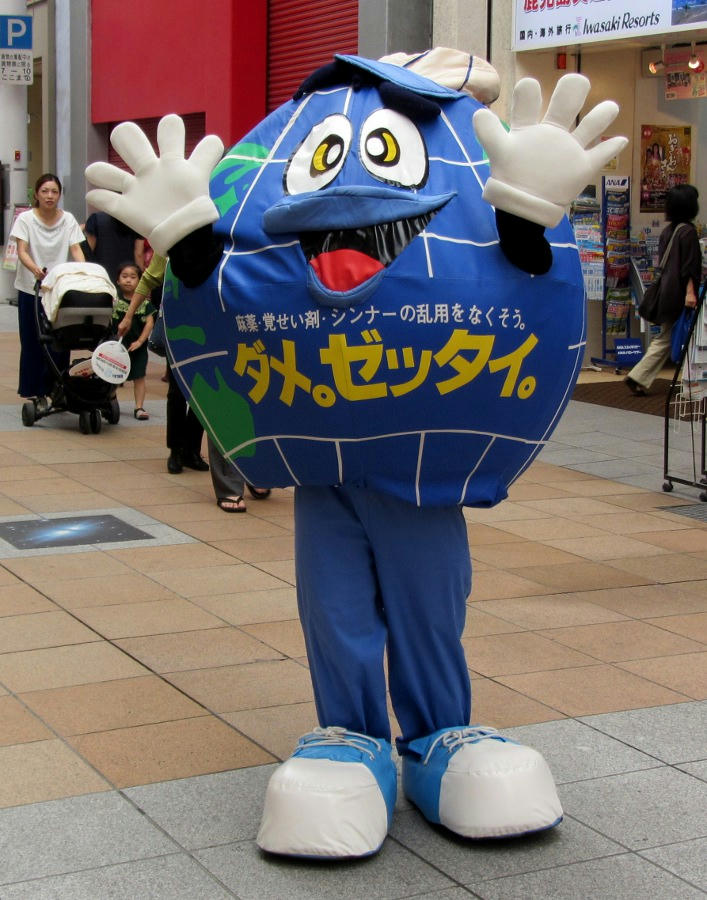 One weekend, Tenmonkan was the site of the "Zettai Dame" campaign, with a mascot and people handing out flyers, fans and tissues, all aimed at telling people to not use drugs. Not sure how a deflated world globe ties to drug use, but there's probably a logic behind it somewhere.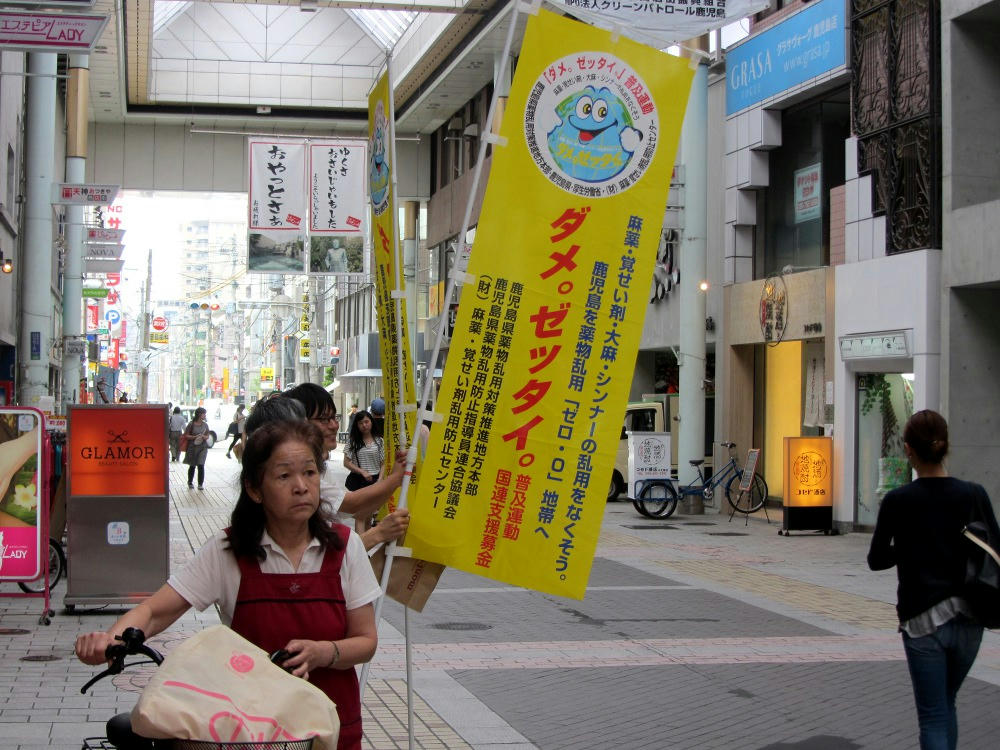 Part of the campaign.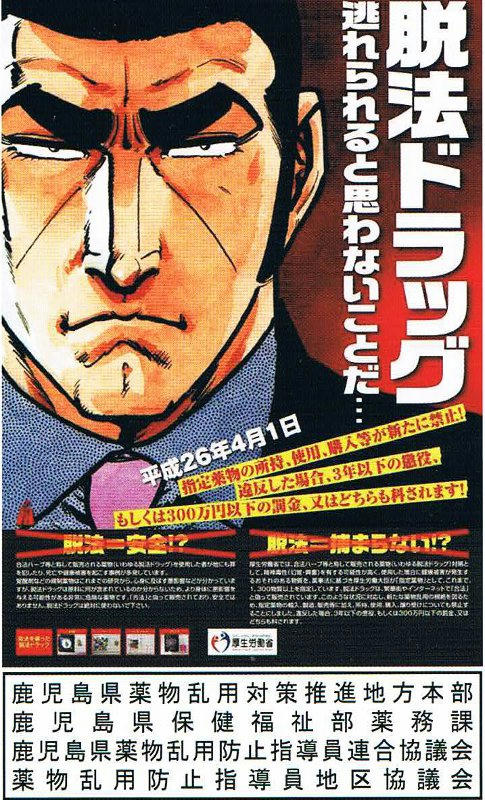 The insert in the packet of tissues handed out along with the fans. "Golgo 13 says, 'Just say No to drugs'."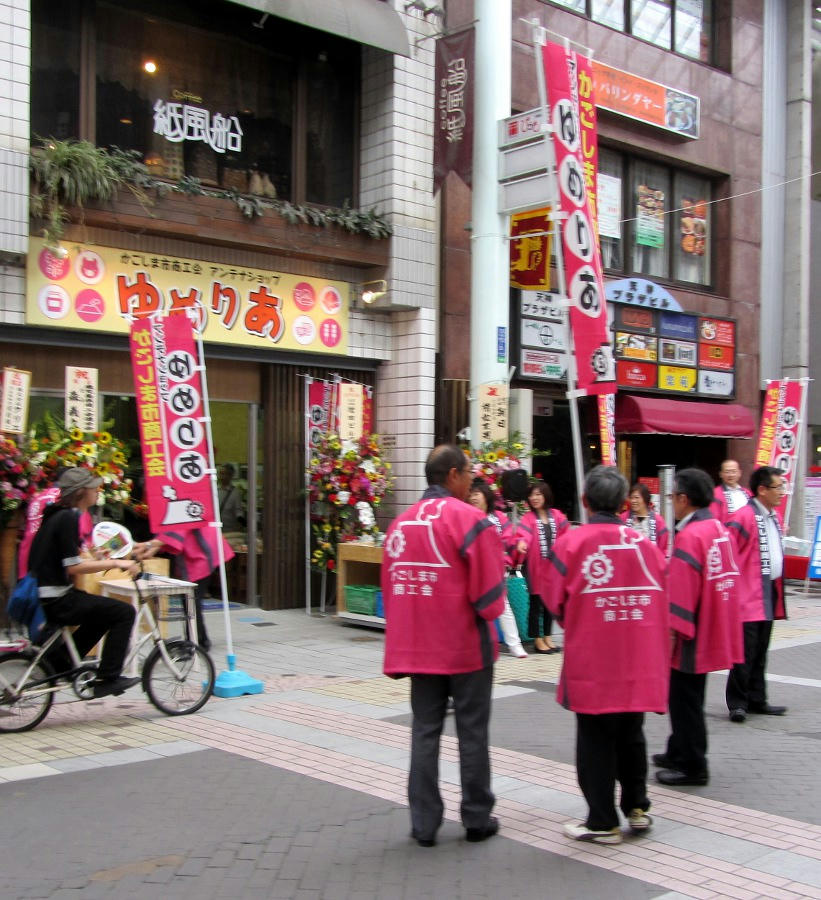 This actually isn't part of the zettai dame campaign, but it was in the same location. It's advertising for a new vegetable market that just opened up - Yumeria (which I think is supposed to be something like Dream-atorium).