Rain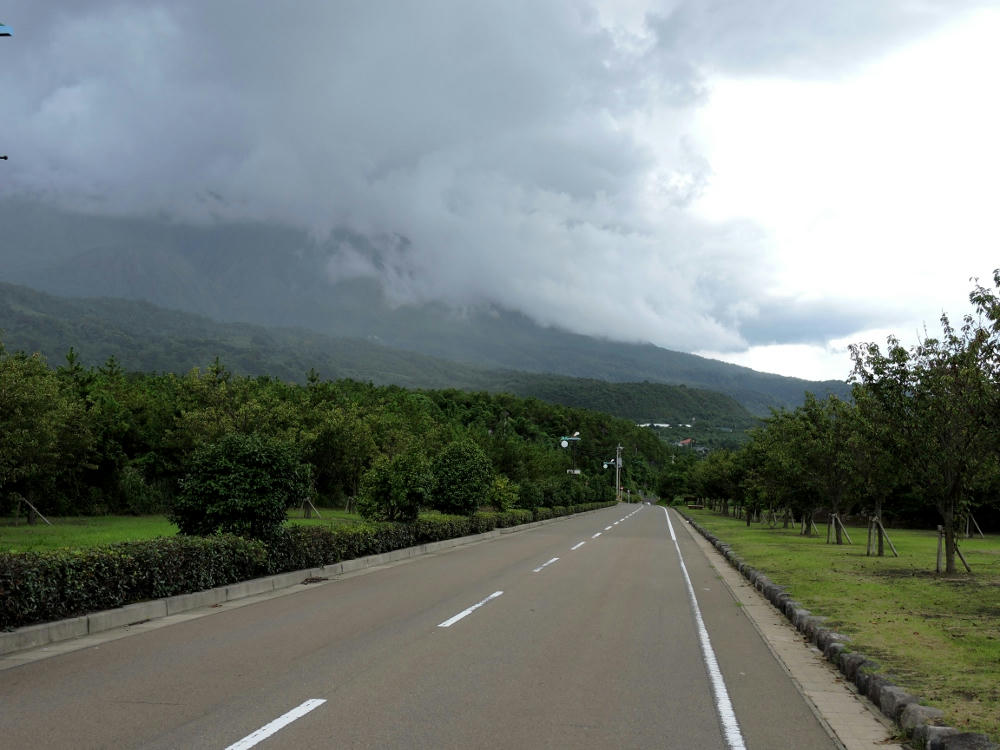 Coming out from the monument site, I reached the main road. In front of me is the volcano. And that cloud? Uh huh, yup. Rain. As the drizzle started, I had to decide if I was going to keep heading south, or go back home.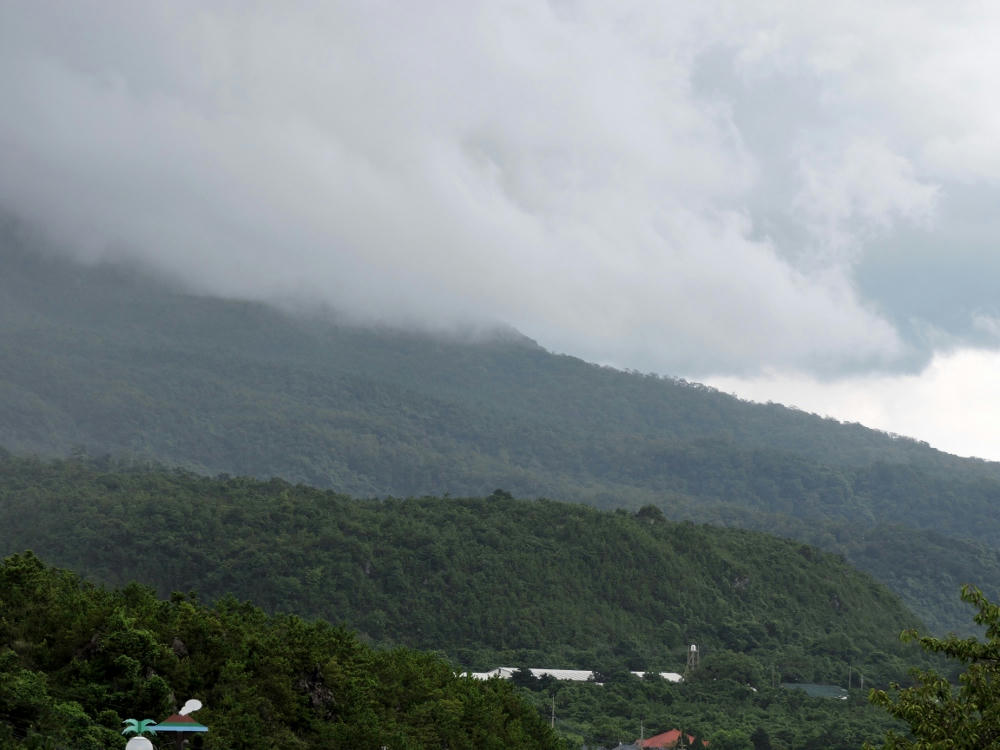 At first, the drizzle was light. Then it started coming down harder. I didn't mind the idea of walking in the rain, except that eventually it was going to soak through my backpack and damage the cameras and stuff inside. I made the decision to keep going south, hoping that I'd encounter a konbini, where I could either buy an umbrella, or get a large garbage bag that I could put over the backpack. A few minutes later, I reached a gas station, which was out of business and locked up tight. Another 6-8 blocks farther on was a gift shop.
Omiyagi-ya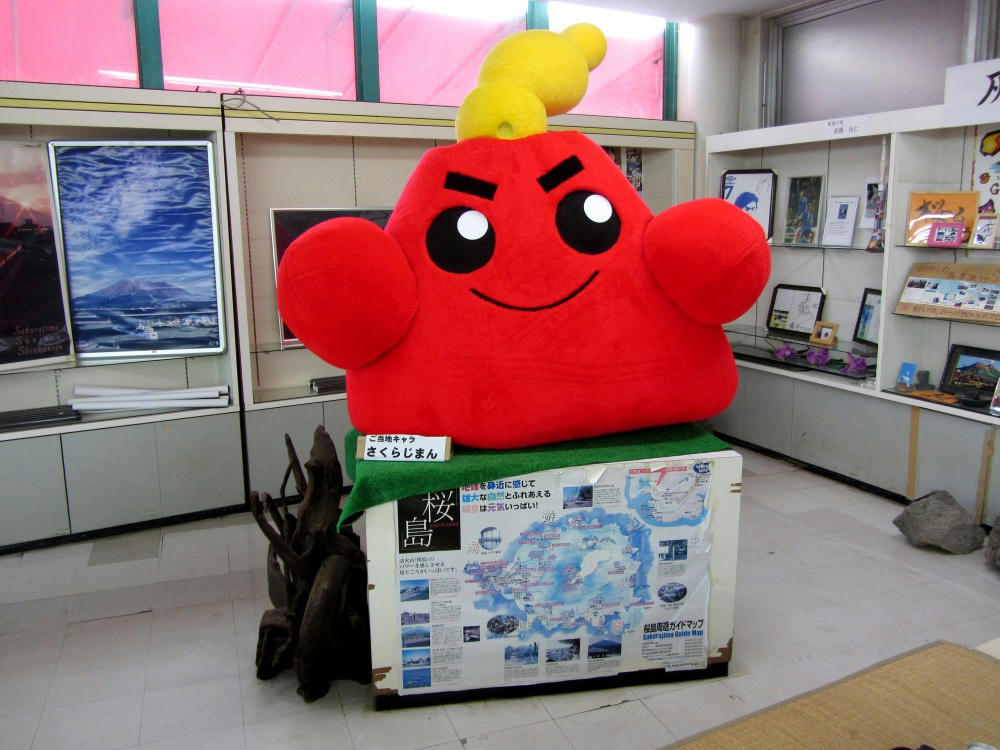 (Sakurajiman)
I got in the shop just as the skies opened up and the rain came down hard. The saleswoman had no idea what I was talking about regarding extra big plastic bags I could put over the backpack, so we just chatted a bit, and she mentioned that the rain was expected to stop and start throughout the day. As I waited for a lull, I bought a box of Sakurajima orange puddings (680 yen), and a can of Yuzu Squash (130 yen).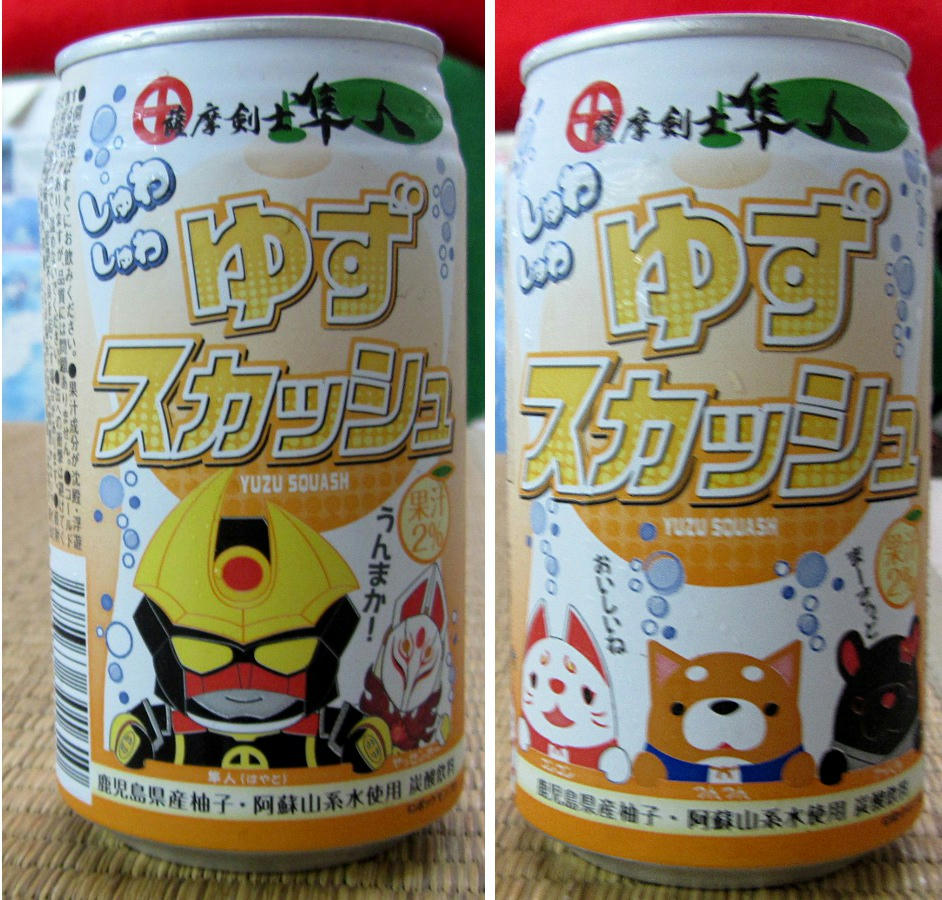 Yuzu is kind of like lime juice, and "squash" is a kind of soda. So, lime soda. Tasted good. The characters on the can are the local marketing mascots that represent Kagoshima. Eventually, the rain stopped and I kept going south.