Tsukiyomi Jinja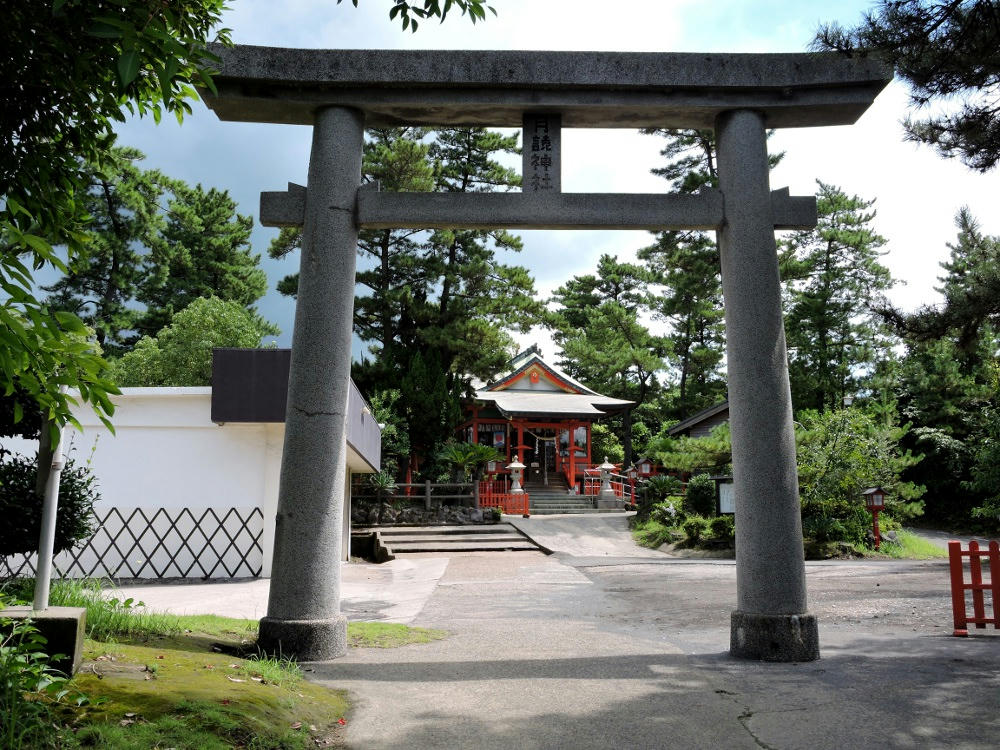 The information center is about a 10-minute walk south of the port, past the Rainbow Hotel, and the Nagisa ashi-yuu (open air hot spring foot baths). Along the way are a number of gift and ramen shops, and the entrance to Tsukiyomi Jinja (Moon Shrine). I haven't visited this one yet, so I go up the steps to the top of a small hill.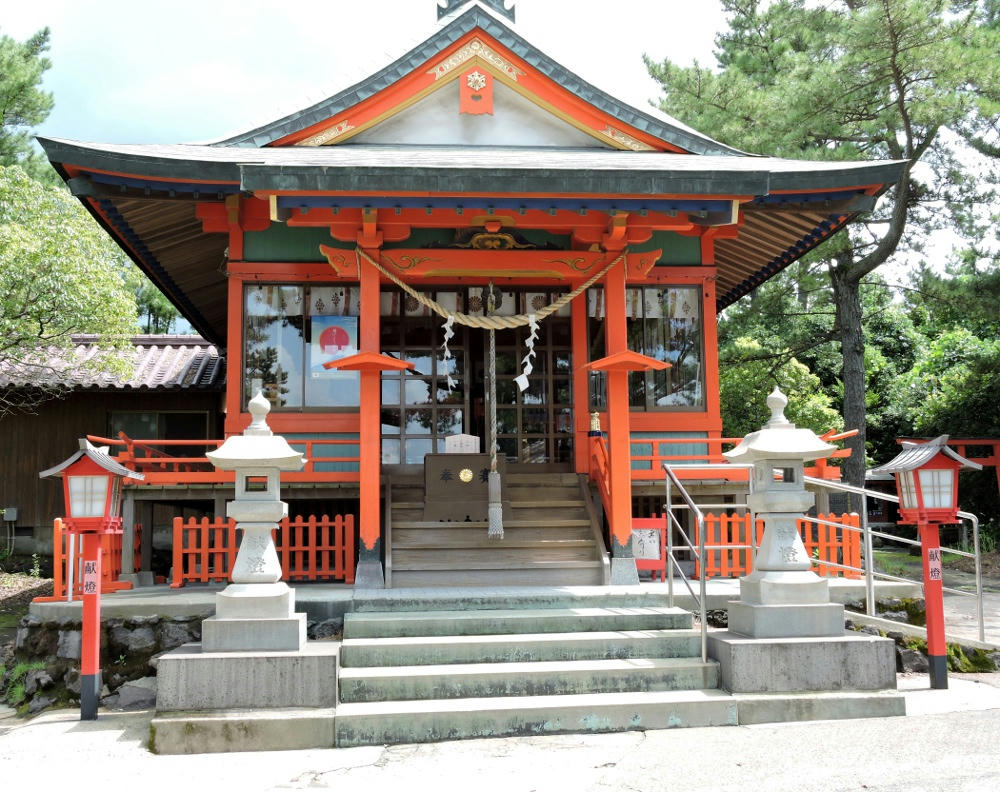 Pretty traditional building construction for a small shrine.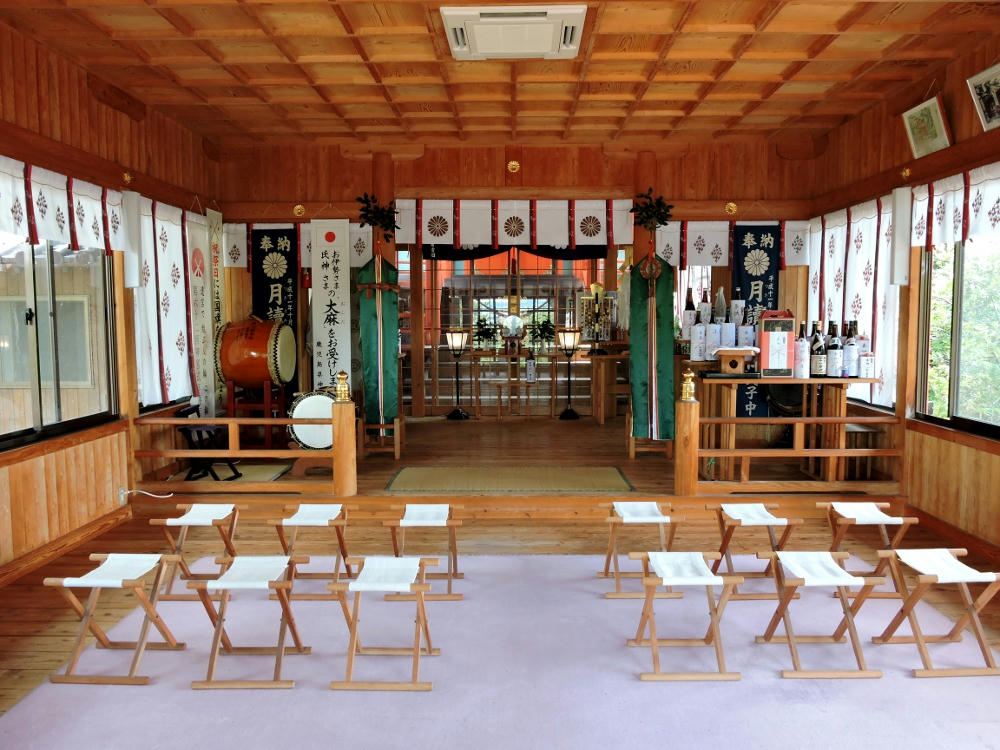 However, the inside is in really good condition, and is obviously ready to accept visitors for the next ritual.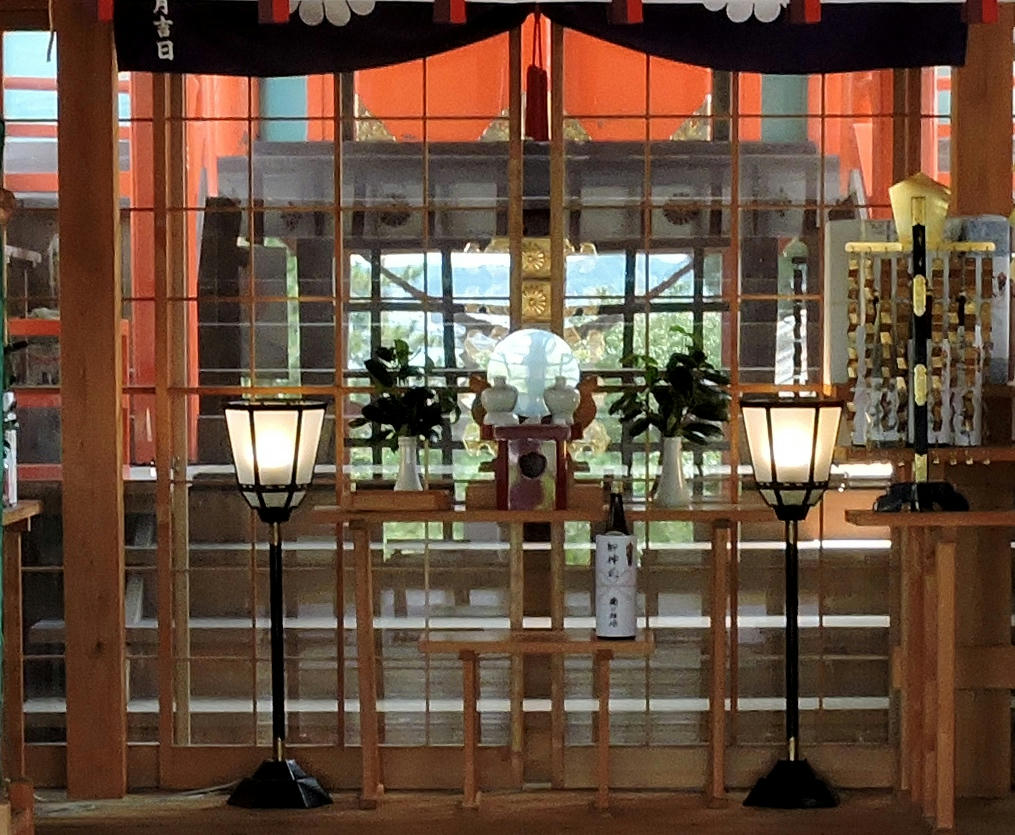 Close-up of the back wall. The disc on the table is probably a mirror.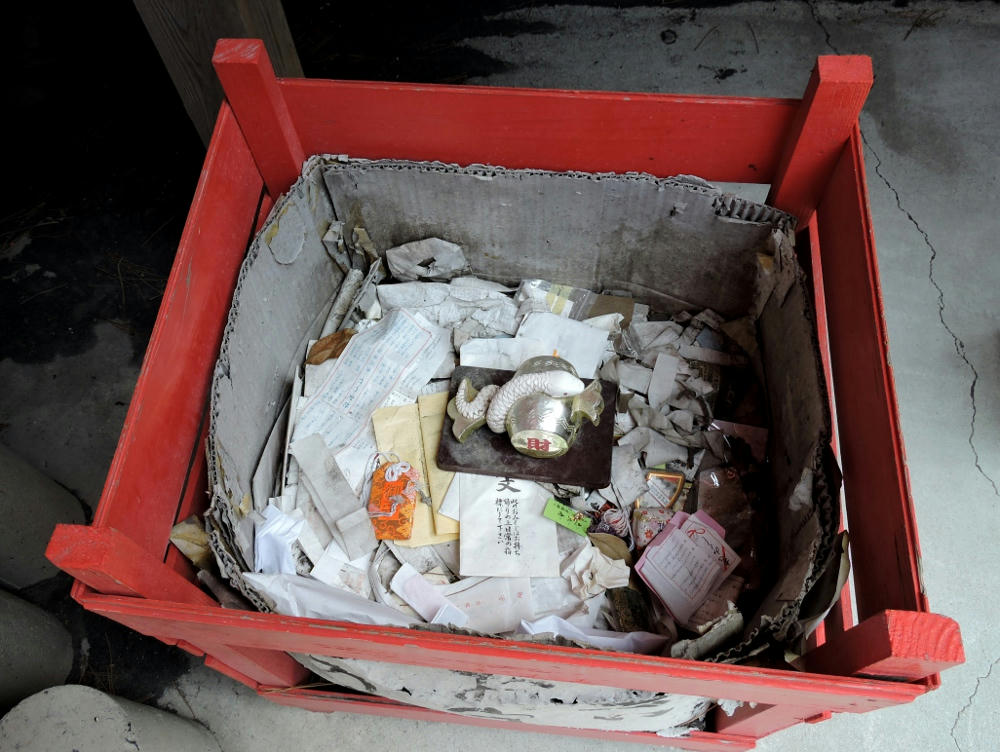 Next to the entrance is a trash bin. This is where visitors discard their old protective amulets at the end of 12 months, when they arrive to buy replacements.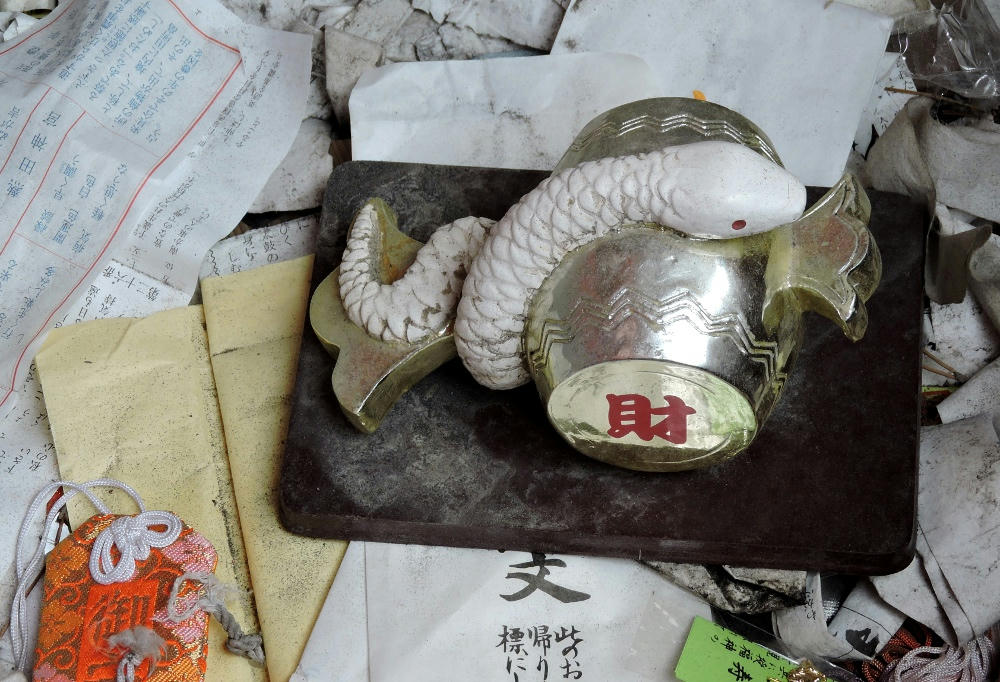 Last year was the Year of the Snake. Poor snake.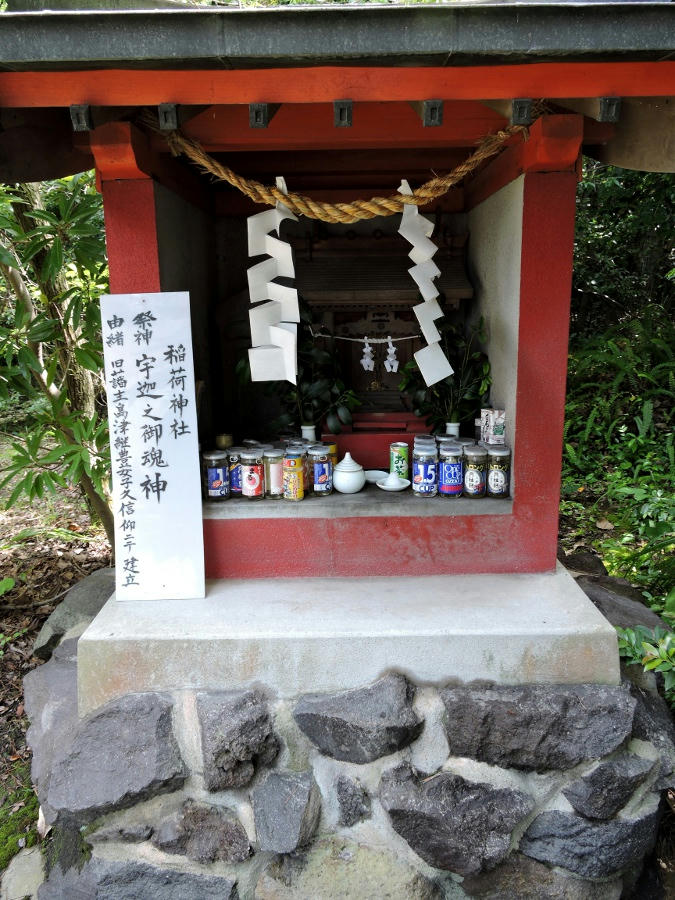 Next to the main building is a smaller shrine where visitors give offerings of one-cup sake (300 to 400 yen each). Lots of offerings this time.