Kyoto Observatory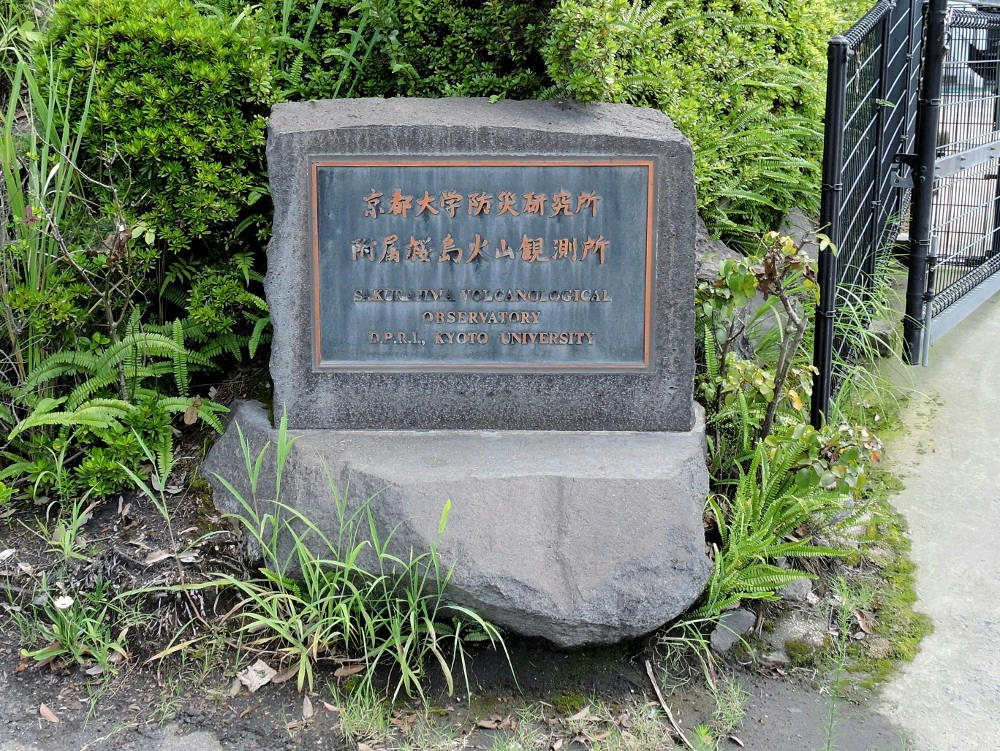 Just past the shrine is a road the leads up through a residential area. Back when I first came to Japan in 1992, I'd gotten a membership to the International Youth Hostel system, and a 2-week JR train pass. I spent my first two weeks traveling around the country and staying at different hostels. So, I have kind of a fondness for them. At some point, I'm going to get another membership and visit them again, starting with the one on Sakurajima.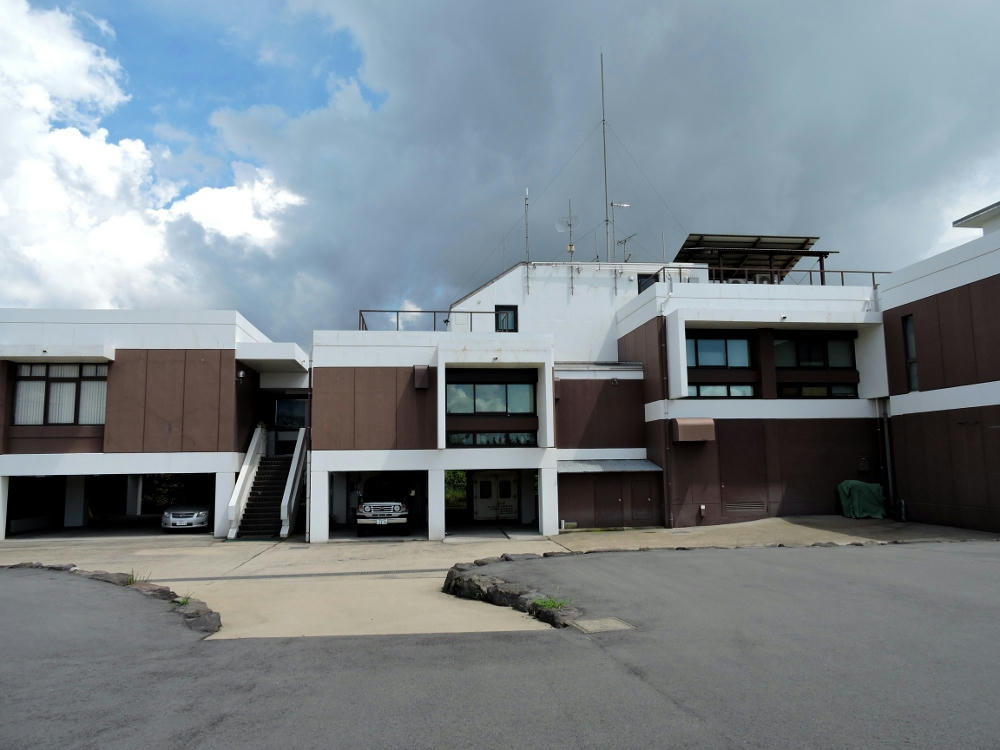 Along the way, I encounter the Kyoto University Volcanic Observation Center. Maybe it's just me, but I really think that the people who have the volcano should be the ones working to specialize in understanding it. Not some university 400 or whatever miles away on the main island. Anyway, I think all the researchers were over in Kagoshima shopping for clothes in Tenmonkan, or something.
This guy is on the slope overlooking the entrance to the research center parking lot. I guess it's a carving of an elephant. Elephants are well-known to be great predictors of volcano eruptions.
This is his better side.
Sakurajima Youth Hostel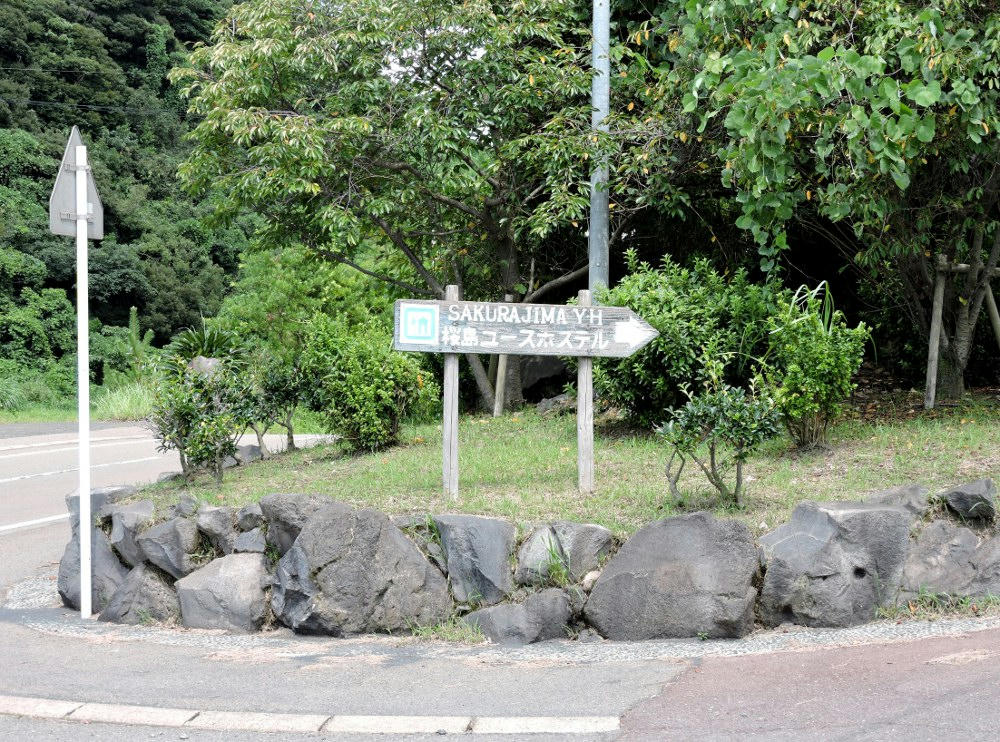 Finally, I get to the entrance for the youth hostel.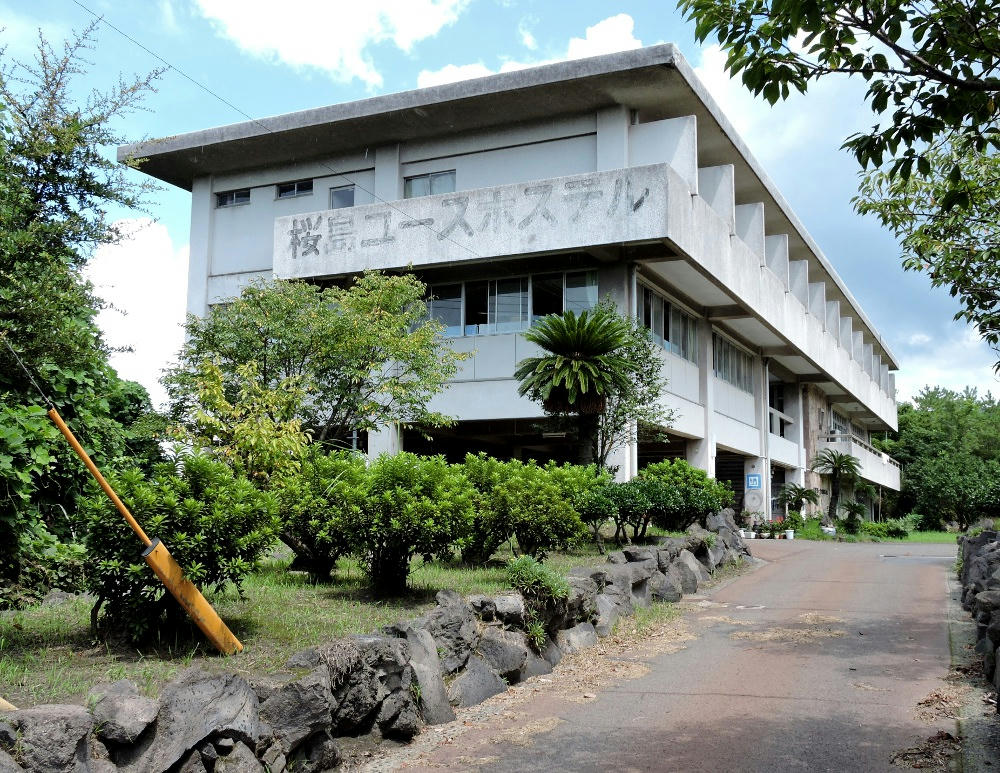 Big building, but kind of run down. I'd heard that it was being renovated last year, but that apparently didn't extend to repainting the name on the front. Anyway, when I had the membership, youth hostels would close from 10 AM to 4 PM and kick everyone out to reduce the chances that homeless people would use them as crash pads. It's close to 1:30 PM now, so I don't bother trying to look inside.